How to care, Poinsettia Plant | Nature Bring
Poinsettia Facts:
The Poinsettia plant is a commercially important plant. The plant is native to Mexico and there are over 100 cultivated varieties. It is particularly well known for its red and green foliage and is widely used in Christmas, floral displays. some consider it is holiday plant to enjoy during the month of December. It derives its common English name from Joel Roberts Poinsett, the first United States Minister to Mexico, who introduced the plant to the US in 1825.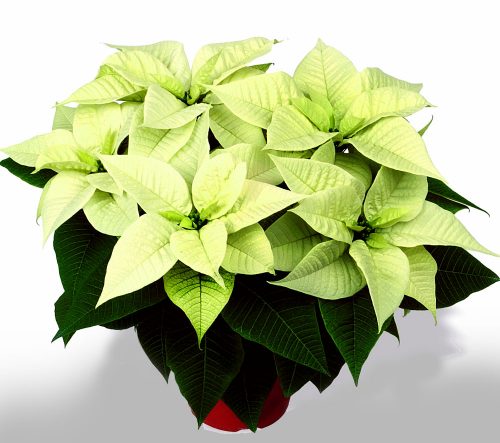 About  Poinsettia :
Euphorbia pulcherrima is a shrub or small tree. It is commonly grown as an indoor plant where it prefers good morning sun, the flowering poinsettia can be kept outside the range of colors from the familiar red to pastel yellow and vibrant bi-colors. It is native to Mexico, and they need a warm climate to thrive.
Scientific Name   : Euphorbia pulcherrima
Foliage                  : Red and Green
Height                  : 0.6-4 meters (2 ft –13 ft)
Watering             : Avoid over watering
Fertilizer             : in a month
Sunlight               : Plenty of sun avoid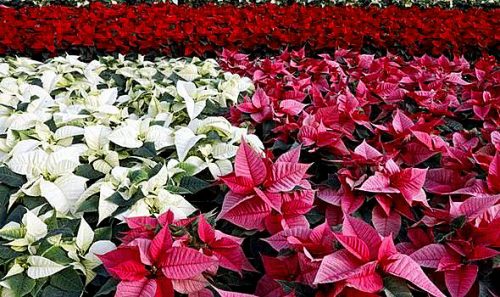 Poinsettia cares you a better light for water and temperature. Poinsettia away from direct sunlight but good light required. Put your container near a sunny window and keep its environment constant. Most of the people change the place of pot from summer and cold its damage to the plant. Should also take special care of water, once the watering the plant wait when the compost begins to dry water again. Overwatering will quickly damage the plant. Use organic fertilizer once a week. If keeping the pot instead of moisture much change the position of the pot.
In the fall:
It a is a substance in the inactive state when all the leaves fall. This is the most critical period. Move the pot into a cool ventilated area. In the early spring season when you repot the other plants at for time you repot your poinsettia. For healthy poinsettia, you can use a larger container and potting mix too.
At the time of severe cold, you can keep the poinsettia outdoors. But avoid the afternoon of intense sunlight it loss are approachable.
Diseases:
These plants are susceptible to several diseases, mostly fungal, but also bacterial and parasitic.
For Pin: