Cucumber
Cucumber is a widely cultivated plant in the gourd family. It is a creeping vine that bears cylindrical fruits that are used as culinary vegetables. There are three main varieties 1. slicing 2.  pickling, and 3. burpless. Cucumbers are usually more than 90% water. Cucumber is easy to grow. Under the different types of climate in the world, cucumbers are cultivated. The fruit is dark green in color and crispy. The flesh has rich moisture with small seeds near its core. It has low calorie contain as many as nutritional benefits including hydrating properties.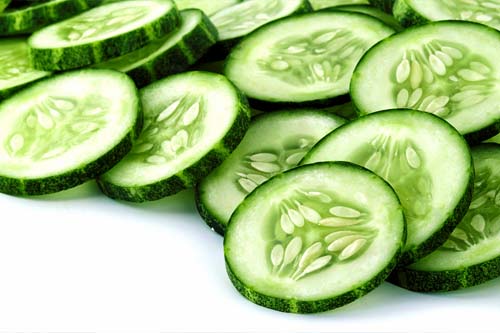 Cultivation
You can grow it in your patio or garden with a little care. This is the fabulous harvest of spring. Every people may use it as a salad at home. This plant requires water continuously. If the amount of watering is low the bed affect the yield. Before planting of cucumber, you can take the soil mix with organic compost, of course, cucumbers plant will not require fertilizer again. When the cucumber flowers and fruit to be the beginning to give it water-soluble fertilizers can produce better.  Read more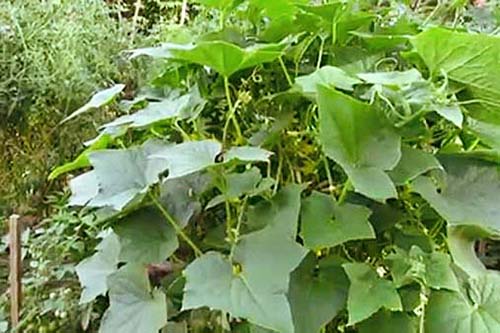 The following two things always you remember
To always produce cucumbers keep moist will increase production.
Always produce cucumbers in Vertical gardens scheme to increases yields, because the cucumber is equipped with vine will help to develop it. Additionally, you will find clean fruit that will come above the ground.
Soil
Cucumbers need warm, fertile soil with a pH of 0.6 to 6.8, although they will tolerate a bit more alkaline soil to 7.6. Work compost or composted manure into the soil. Plant seedlings 36 to 60 inches apart, depending on variety.
Harvest
Like other vegetables when cucumber is young it will be ready for the delicious food. This time is proper for harvesting. That will deserve for salad. Harvest the fruit early in the morning before the sun. The help of knife you cut the fruits easily and save damage to vines. When the top of the fruit is yellow you should immediately separate because the different taste is such a fruit and seeds falls in it.
Pests and Diseases
The major insects that attack the cucumbers cucumber beetles, aphids and spider mites seek damages. These diseases most losses stem from a plant.  The cucumber beetles can damage the plant and carry the disease to other plants.
Nutrition
This food is low in Saturated Fat and very low in Cholesterol and Sodium. It is also a good source of Vitamin A, Pantothenic Acid, Magnesium, Phosphorus and Manganese, and a very good source of Vitamin C, Vitamin K, and Potassium.
Health benefits
Cucumber is a perfect food to have on hand during the hot summer months to prevent s abdomen problem.
Cucumber has a cooling and soothing effect that decreases swelling, irritation, and inflammation.
Its cure diabetes and controls cholesterol from our body.  Cucumber has low-calorie content.
It helps to increase the strength of tissue and reduce the joint pain.
Its cure hangover and headache.
For Pin: