Beetroot
How to grow beetroot, Beetroot is a cool season and fast-growing vegetable.  This found in often dark red, white, or yellow bulbs in a different size. There are many species of beetroot, and they are biennial plants. Know  How to grow Beetroot, Growing  Beets in containers, Beetroot Care and more about this plant.
Beetroot is the taproot portion of the beet plant, usually known in North America as the beet, also table beet, garden beet, red beet, or golden beet. Red beetroot is not only beautiful but also keep your skin healthy severity. It used mostly as salads. If regularly use, it increases the amount of hemoglobin in the body.  It's known for large root valve and large leaves, this plants survive cold and almost freezing temperature.
Many research shows beetroot is the most beneficial for the health. Regular use of beetroot it ensures energy and releases fatigue from the body. People use its juice after exercise to get relax.
Classification
Botanical name                   Beta vulgaris
Plant type                           vegetable
Sun                                     full sun, part sun
Soil type                             loamy, Sandy
Soil ph                                neutral
Hardy zone                         2, 3, 4, 5, 6, 7, 8, 9, 10
How to grow Beetroot
The best soil for 5.5 – 6 pH the best, which it continues to grow.
The first 2-3 weeks from the previous spring beets sow.
Good nutrients are required for the production of Beetroot, for germination it requires the high amount of phosphorous. Due to the lake of phosphorous its bulb developed less.
Plant seeds 1/ 1-2 inches deep and 2 inches apart in the row.
After seeds keep the soil moist, so it's germination well.
The Early crop planted in March or April, and to take late crops June to September ever also.
Soil temperature around 50 degrees may give better results.
Beets cold crop possible in zone 9 or above.

Growing  Beets in containers 
If you want to grow beets in the container, it is very easy to grow and develop from seed.
Location
Beats grow well in the entire shadow, but for optimal growth, select a place where the full sun comes. This requires at least 6 hours of sunlight. Be sure to have a good air circulation space for the beets that grow in your containers.
Container: Beets are suitable for containers when choosing container depth is important, so that its roots are developed enough. Require at least 10 inches deep containers.
Soil
Beets prefer pebbles and sandy soil like other root plants. As other plants required Potting mix too early beets.
Spacing
If you are planting the beats in the pot, make a 5-inch distance between each plant to grow successfully, but it still increases. It is better that you choose the choice of rectangular pot for 15 inches and plant three plants with an equal difference.
Temperature
Watering The optimum temperature for the growing beet in containers should be around 10C – 29C.
If you want your beets not to be hard and emphatical, then you should give water regularly. So its soil always kept its moisture. But for growing beets in the container, make sure you re-water the soil completely after drying. You should avoid over-watering.
Fertilizer
Use potting mix at the beginning is enough for the development of the plant but soon after little development, you should use the N P K fertilizer. You can also use compost made at home.
Major varieties
If you want to grow beets in containers, then you can choose any variety. But there are some specials that are more popular with Detroit Dark Red, Early Wonder, Sweetheart, and sangria.
Companion plants
It can easily cultivate with onion, garlic or can be another crop, but do not cultivate with the beans or other shading plants.
Harvesting beets
Beets become mature in 50 to 70 days. You can remove it at any time to see the growth. Mind you, the larger bulbs can be woody and tougher.
Beets when harvesting up to 6 inches left, the top part of the green leaves are used as a vegetable and it is tastier and healthy.
Fresh beets can be kept in the refrigerator for 6-7 days.
Beets can be canned and it can be made with pickles.

Beetroot Care
Keep the plants free from weeds to avoid competition for water and nutrients. For the good development of root keep the distance 3-4 inches between each plant.
Maintain its moisture required much water.
Beets should be planted in pebbles and sandy soil so that its roots can easily remove from the surface of the soil.
Pests and diseases 
Not any major problem with pests. Check time to time boring insects can harm beetroots. Beets have no serious diseases.
Health Beneficial about Beets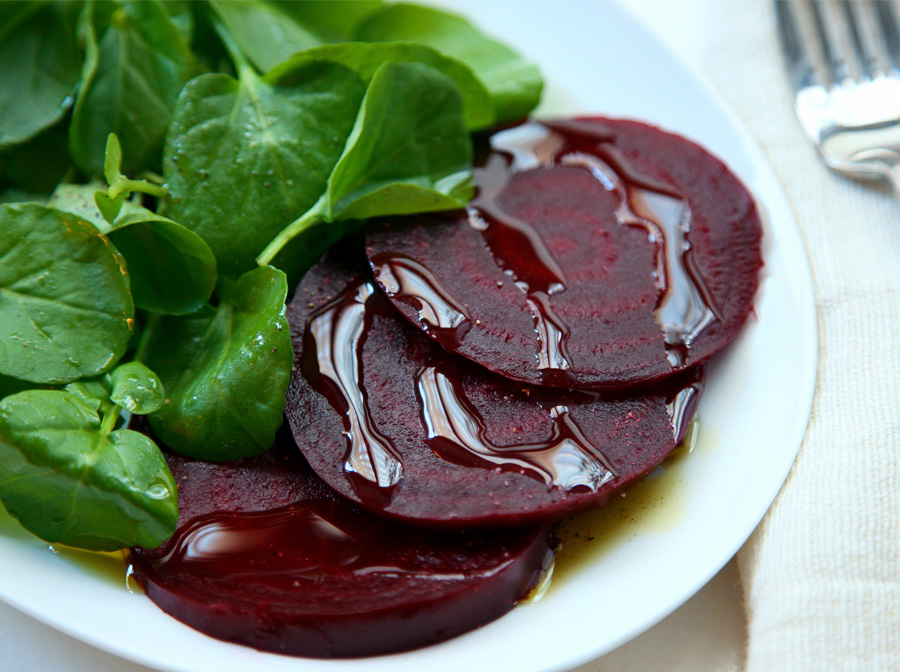 Beets are a unique source of phytonutrients . Betanin and vulgaxanthin are the two best-studied betalains from beets, and both have been shown to provide antioxidant, anti-inflammatory, and detoxification support. The detox support provided by betalains includes support of some especially important Phase 2 detox steps involving glutathione. Although you can see these betalain pigments in other foods (like the stems of chard or rhubarb), the concentration of betalains in the peel and flesh of beets gives you an unexpectedly great opportunity for these health benefits.
An estimated 10-15% of all U.S. adults experience beeturia (a reddening of the urine) after consumption of beets in every day amounts. While this phenomenon is not considered harmful in and of itself, it may be a possible indicator of the need for healthcare guidance in one particular set of circumstances involving problems with iron metabolism. Individuals with iron deficiency, iron excess or specific problems with iron metabolism are much more likely to experience beeturia than individuals with healthy iron metabolism. For this reason, if you experience beeturia and have any reason to suspect iron-related problems, we recommend a healthcare consultant to follow up on possible issues related to iron status… See more. http://www.whfoods.com/genpage.php?tname=foodspice&dbid=49
For Pin: