Nasturtium Plant
Learn How to grow Edible Nasturtium Plant, Care for, and harvesting of the beautiful edible flower Nasturtium. Tropaeolum is commonly known as Nasturtium, it is annual and perennial herbaceous flower plant. This is a normal plant, whose flowers and leaves are edible. Nasturtium plant is popular due to green leaves and vibrant flowers,  they are bisexual and zygomorphic, and with five petals have a better three carpels ovary. The leaves are round and heart-shaped shield is in the stalk.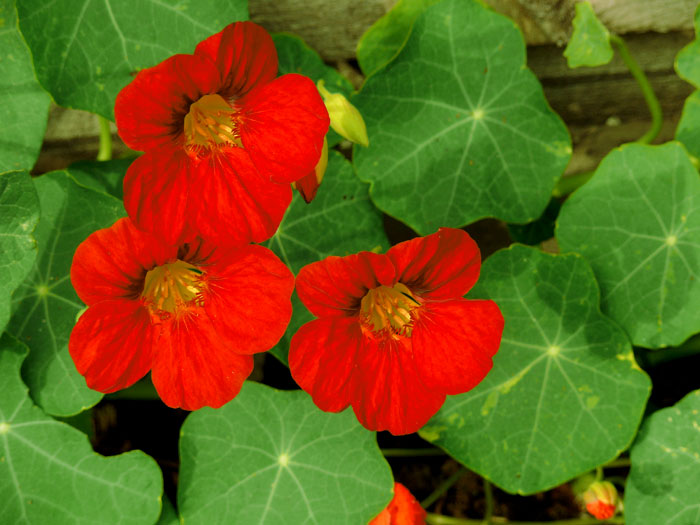 Overview Nasturtium plant
You can easily grow in a container and use to ground cover. Due to the attractive aroma, it is specially used as cut flowers. Nasturtium is easy to grow and they are rapidly developing. The flowers come in the summer and autumn season of red, orange and yellow colors. These have come in many varieties such as wild-type, single and double flowers. Gardeners select nasturtium because they are living in climbing or vertical gardens, ground covers, weed barriers, and mulch is living longer.
There are many types of nasturtium, which are easily used in the form of fencing, ground cover, window boxes, trellises, or container plants. But it is a downside, Nasturtiums are grown easily by self-seed, where you are not wanted. The flowers are not only beautiful to look at, but it is also a lot of vitamins. The biggest surprise is the flavor.
Classification
 Common Name                  Nasturtium
Scientific Name                   Tropaeolum
Plant Type                           Flower
Sun                                        Full Sun
Soil                                         Poor soil, well-drained
Flower Color                         Orange, Red, Yellow
Bloom time                           Summer, autumn

Growing information Nasturtium
How to grow Nasturtium seed is more suitable, it is more convenient to place it in a fixed place because it is where you want it to grow, transplanting is not necessary.
This 4 to 6 weeks before the last spring or winter indoors can start by seed.
Plant seeds in the early spring season in moist but they required well-drained soils and full sun.
However, the seeds are growing in partial shade, but it blooms best in full sun.
 Tropaeolum is flourishing well in poor soil so it does not need fertilizer. The flowers are blooming in the less fertile soil.
Equal to twice the length of seed (approximately 1.5 cm or 1/2 inch) deep must Sow. Germinate seeds require darkness. 

Read more.
Nasturtium Care
After sowing, well water and keep it free of weeds, within two months you will see vigorous growth.  This plant remains relatively trouble-free. 

Read more. 

On new leaves and flowers can attack aphids. The constant spray of water and use insecticidal soap.
Dead and fade Flowers cutting always, it will bloom longer.
In a growing season, you can plant in containers but pruning is necessary from time to time.
Harvesting
Its flowers and leaves are edible. The young leaves for salads or in the morning when the flowers bloom, the flowers are ready to break. Flower blooming in summer and the leaves will be more pungent flavor.
If you can eat its flowers full flower petals slight taste more tart can be.
This can also use the pasta. The seeds are used as a

Black pepper

.
Keep it safe when the seeds are dry or it will fall dries.
Read also: How to grow Crossandra in a container. Growing and planting Freesia flowers.   11 Best Winter Flowers for your garden. easily in containers. Growing Liatris plants in containers. How to grow Edible flowers. Growing Garden phlox.
Happy gardening.
For Pin: