Jasmine 
An easy to understand How to grow jasmine plant, Propagation jasmine,  Growing jasmine indoor, Jasmine plant care, Pests, and disease jasmine and more about jasmine in this article. It is the genus of shrubs, and are vines of olives family. The plant is native from warm temperate and tropical regions Eurasia, Australia and Oceania land of is native, with about 200 species.
Jasmine plant
This plant is an important source of the summer garden exotic fragrance. This plant is quite popular due to their odor, especially in the season when most plants are dormant, it scatters its heady fragrance. It is an important cent herbal plant. This plant is found in both in shrub or vine plant. Plants are found mostly in tropical or sub-tropical areas. Though some have succeeded in temperate regions. In cold areas, increases the plant's care.
The shrub plants are better for landscape design and the jasmine vine are used as the fence or trellises.  Its flowers starry pink, white, ivory or even yellow are scented, each flower has four to nine petals. Many of the species are quite fragrant. The flowers come in March and April and bloom all summer. The most popular is Jasminum polyanthum, known as Chinese star jasmine or plane.
It helps you sleep better
This exotic plant a gentle and soothing affects the body and mind. The study shows that the lower the level of anxiety and awakens the desire to sleep. This not only increases the tendency to sleep also affects your productivity. The plant has a fragrant flower, smelling the flowers just gave a lot of people are fascinated medicines are prepared, headaches, dizziness, colds do work formerly done, etc.
Classification
Scientific name                    Jasminum
Common name                    Jasmine
Plant type                            Flower
Sun requires                         Full sun/ part sun
Flower color                        White, yellow
Flowering time                   Summer
Soil                                       Moist, well-drained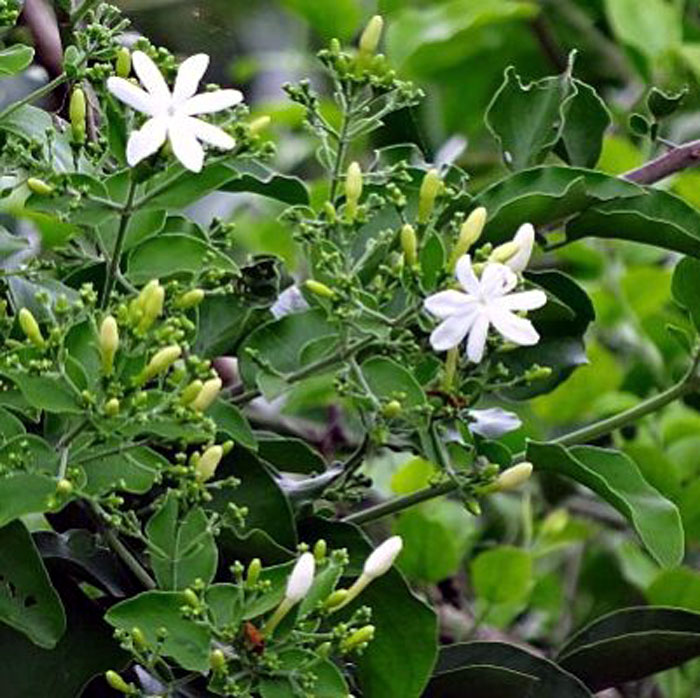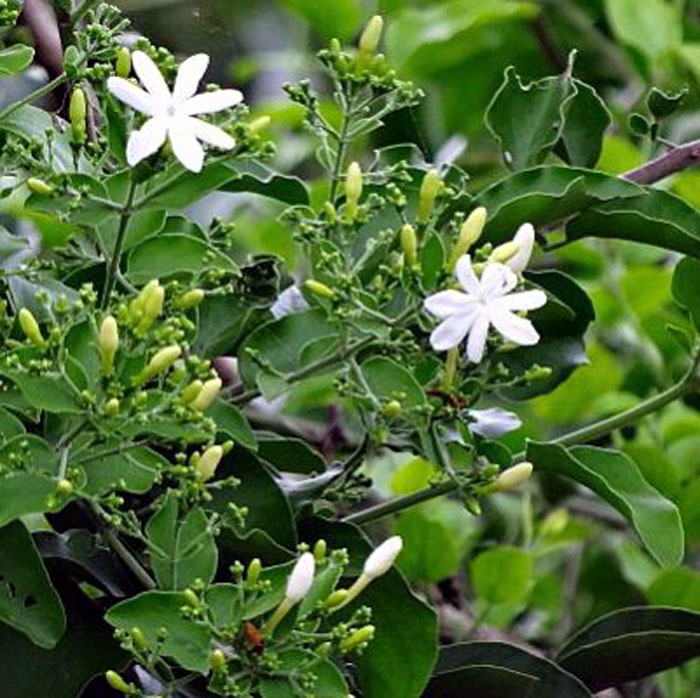 How to grow jasmine plant
Planting time
Spring or fall is best to plant it, you can plant plants in the summer, but you have to try more to set it up.
Sun Exposure
This plant likes the full sun, but it is necessary to preserve it from the complete Sun in other places with very hot or heat. Especially when the sun's radiation is faster in the afternoon. Read also.
Soil
The well-drained, loamy and fertile soil is better for it. Semi-hardwood harvesting is best for propagation.
Propagation 
Plant cutting expansion and practical approach are quite meaningful.
Take the 3-inch-long cutting new side shoots. cuttings place it in the prepared Potting Mix, Moist compost, and sand. Combine these things will get rid of the rot problem.
You can plant together several cuttings, mind it cuttings to stay away from each other and covered by a plastic sheet (polyethylene).
These cuttings to flourish requires bright light and warm temperature (direct sunlight is not important.) so does not require water until rooting came out.
About 4 weeks after you remove the plastic cover. The cuttings will also remove the roots, after a while you can separate out these cuttings.

Jasmine plant care
Plant, you keep in the house or outdoors, it is best to grow to direct sunlight. So if you put it on the south window is most appropriate. For indoor jasmine at least 6 hours direct sunlight important.
The moist and well-drained soil is best for jasmine; it's mean soils do not wet. Avoid overwatering.
In the period of growing other plants require food, the same it is necessary. It does not require special feeders. But for all-round development of the plant, from late spring until late autumn publication twice a week to use liquid fertilizer.
The temperature is the most important of the Jasmine plant. During the growing season, so it is better for the environment temperature is hot, and is warm, it grows and it is easy to survive.
Keep the soil moist during the summer; less water in the fall. Keep the plant slightly dry in winter and spring season.
Pruning after spring season (blooming) to give shape.
Pests and disease jasmine
Many Keats jasmine crop damage. Particularly valuable budworm, and leaf Baber. Mealybugs also attack. New Keats mite in the summer and dry weather are upset. Budworm is the most dangerous. Iron deficiency mainly in the roots rot, yellowing of leaves, nematode infection. Etc.
Read also: Pointed gourd cultivation.  Best flowers for Bees and Butterfly garden. How to Grow Garden Phlox.   How to grow Tomatoes in containers. Growing Lavender in containers.  Growing Marigold plant in containers. Kaffir lily growing and caring guide. How to grow Zinnia plant. Gazania growing and caring guide.  Growing coriander in your Kitchen garden. Anthurium Growing guide. 09 unique flowers for your amateur garden. Polka dot plant growing condition. Begonia growing and caring guide.
Happy Gardening
For Pin: