Growing Spinach | Easy tips and Health benefits
By: Sneha                                        Date 02/11/2016
Spinach is an edible flowering plant in the family Amaranthaceae native to central and western Asia. It is an annual plant growing to 30 cm tall. Spinach may survive over winter in temperate regions. It is a hardy vegetable that is well grown in the spring season.  The spinach is a cold season's vegetable, it is a leafy vegetable whose leaves come in large size. Spinach plants prefer full sun, although they produce satisfactorily in partial shadows too. It is also known as palak, it is growing at the beginning of winter.  Spinach perfectly happy in well drained rich soil in organic manure are very well developed. This 6.5 – 7 pH soil is suitable and production twice in a year.
Spinach nutrients:
It is rich in nutrients compound, due to its many health benefits. This need can be cooked and eaten salad. It is most commonly found in iron and calcium. It is a good source of vitamin A, B, and C.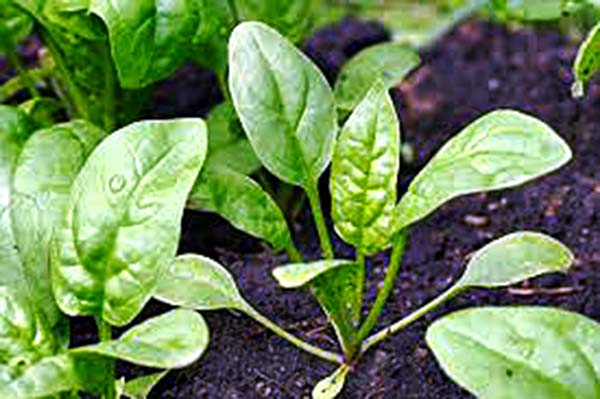 Between the times of planting the plants should be at least 12 inches away. For rapid development without interruption use Rich Soil with nitrogen, so leaves are Healthy and tender, you can use also liquid fertilizer or vegetable plant food. Spinach can tolerate the cold well. These plants are popular in fall.
Classification:
Botanical name                 Spinacia oleracea
Plant type                          Vegetable
Sun                                       Full sunlight
Soil                                       Well-drained soil
Watering                            Regular  watering
Nutritional Highlights
Essential nutrients found in Spinach, which protects our body. Spinach is high in niacin and zinc, Amino acids, vitamin A, C, E, and K, Vitamin B6, folic acid, Calcium, Iron, Magnesium, phosphorus, potassium, copper, and manganese. Spinach is low in fat and cholesterol.
A 100g serving provides:
23 calories, 3g protein, 0g fat, 4g carbohydrates, 2g fiber, 187% Vitamin A, 46 % vitamin.
Health benefits of spinach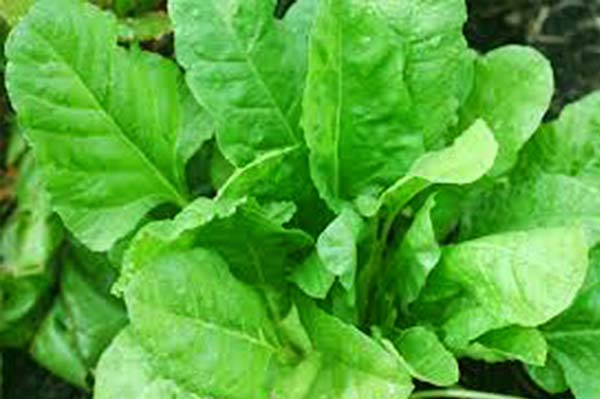 Hemoglobin:
Foster found much higher amounts of folic acid. Pregnant women are advised to use it. It also increases of hemoglobin in your body.
Immunity system:
Spinach is great source of Vitamin A,
Calcium:
Spinach is good sources of calcium. Vitamin k intake for bone fracture risk. Vitamin k consumption is important health.
Eye benefits:
Spinach is high in vitamin A, which is beneficial for the eyes. Spinach also contains Beta-carotene which is very important for the health of your eyes. Antioxidants and lutein found in spinach are plentiful, it protects from Cataracts and macular degeneration of the eye.
Weight loss:
Spinach is high in fiber, which improves digestion and prevents constipation. It is low in calories and fat, which is helpful in weight loss.
Anemia: 
Regular use of the Spinach Can Prevent Anemia. Iron found in the large quantities in Spinach, its remove lack of blood from the women.
Heart Attack:
It is also a rich source of vitamin C and A which are antioxidants that reduce the volume of Free Radicals in the body. The more amount of nitrate is in the spinach, it prevents a heart attack.It also reduces the deposition of fat.
Prevent cancer:  
Spinach and other green vegetables contain chlorophyll, which is reduced the effects of cancer, Heterocyclic amines which are generated when grilling foods at a high temperature.
Prevent asthma:
People suffering from asthma in less volume use nutrient. The nutrients that are present in spinach Beta -carotene that helps to prevent asthma. Regular use of spinach provides relief in asthma. Carrots are also a good source of #Beta-carotene. Read. http://naturebring.com/blog/grow-carrots-health-benefits/
https://en.wikipedia.org/wiki/Beta-Carotene
Diabetes: 
An antioxidant in spinach is Alpha lipoic acid,  it reduces glucose levels and increases insulin sensitivity.
Protect hair and skin:  
Spinach contains vitamin A, keeps the hair moisturized Vitamin A is essential for the development of hair, the tissue of the body and maintains skin. Spinach contains large amounts of vitamin c Which is essential for hair and skin.
For Pin: