How to Make Malwa Famous Dal- Bafle
Written by: Sneha                                                Date: 09/12/2017
Dal Bafla is a popular dish in India. The word Bafla may be made of steam because it is made by boiling it with water. Wheat flour, corn flour, and gram flour are added to prepare the bafle. It is very liked in Indore (Malva) and Rajasthan, many people know it by the name of Dal- Bati. Although it takes time to make it, you want to eat differently from the day on the holiday, then it is very good. Nowadays it is easily available in a big restaurant. The method of making it is easy. Some people even make it in the oven, but in my opinion, it does not taste as much. Nature Bring is telling you the easy way to make Dal Bafla.

Preparation time- 10 minutes
Cooking time – 50 minutes

Serve-    06
Difficulty level –    Easy
Ingredients for Bafle
Wheat flour                                           02 cups
Gram flour                                            ¼ cup
Corn flour                                              ¼ cup
Pure Ghee                                            ½ cup
Salt                                                         as needed
Cumin seeds                                        1 tsp
Sweet soda                                           1 pinch
Oregano  (ajwain)                              ¼ tsp
Pure Ghee according to as needed (For dipping the Bafle)
Ingredients for Dal
Toor dal (lentils) soaked                    1/4 cup
Dhuli Moong dal                                  ¼ cup
Dhuli Urad dal                                      ¼ cup
Dhuli Chana dal                                  ¼ cup
Tomato puree                                      ½ cup
Oil                                                           3 tbsp
Asafetida                                               01 pinches
Kashmiri Red chili Powder                01-tsp
Turmeric Powder                                 1/2-Tsp
Sugar                                                     1 tsp
Coriander Leaves,                              Chopped
Green chili                                            3-4 Chopped
Cumin seeds                                        ¼ tsp
Cinnamon                                             1 inch
Whole masala                                      Black pepper 8-10, clove- 5, bay leaf -03, large cardamom-01
Garam masala                                     ½ tsp
Salt                                                         as needed
Water                                                     as needed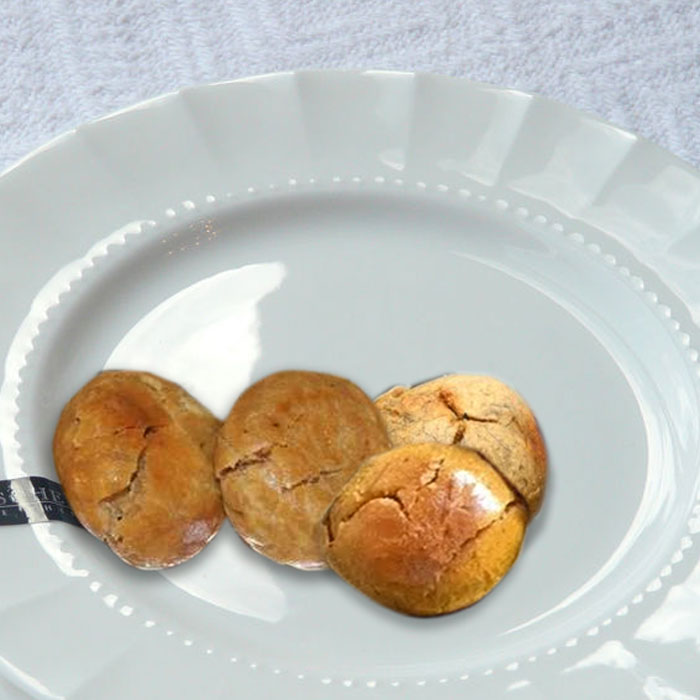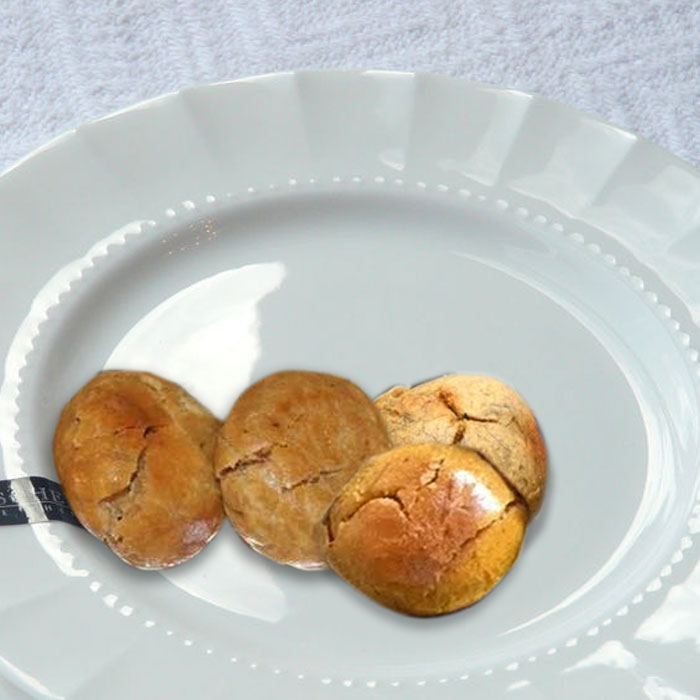 How to make Bafla
In a vessel to make a bafle, take wheat flour, gram flour, corn flour according to the amount written above and mix well. Add salt as needed, turmeric powder, cumin seeds, oregano and sweet soda. Then add 1/2 cup ghee and mix well. Dough the flour use water, you can add some milk to it if you want.
Divide the dough and make medium-sized balls with the help of palms.
Take water in a large pan and keep it for boiling. Add salt and turmeric powder to the water when it starts boiling. Then put the dough balls in it. Cook until it is visible to the balls floating on the surface.
Leave them out in the kitchen towel. By which extra water of the balls is released.
When the balls are dry, then put them in the oven and heat it at 150 degrees C temperature, when it becomes crisp and golden on both sides, remove it and keep it aside.
The hole on three, four places in Bafle and dip it in pure ghee for 10-12 minutes. Remove them from the ghee and add dal over it and serve them with green chutney.
How to make Dal
Take the toor dal, urad dal, chana dal and moong dal according to the amount mentioned above. Mix 3-4 cups of water in it. Then add salt and turmeric powder and take 3 cities in the cooker. When the steam of the cooker is removed, add asafetida and stir well. If the lentils look much thicker then you can add more water to it.
Take vegetable oils in a separate pan and heat it. When the oil becomes hot, add Cumin seeds and whole masala to it. When the whole masala starts to turn brown, add tomato puree, red chili powder, and coriander powder.
Immediately pour boiled lentils (dal), Cook for 5-7 minutes in high flame, then add some sugar and salt as needed in it and close the flame.
Garnish with green coriander leaves.
Take your dal prepared, serve two bafles on a plate, add a little bit of pure ghee and put the dal on top.
For pin: