How to make Methi Matar Malai | Nature Bring recipe
Written by: Sneha                                                Date: 04/03/2018
At this time fenugreek and peas come in abundance and most people are loved and their taste gets mixed with each other, then some newness comes. Add spicy masala paste, sour tomato pulp and other ingredients make it taste good. On your table, delicious Methi Matar Malai is ready for guests. Well, it is very much preferred in North India, but you can make it anywhere for guests. Well, it is very much preferred in North India, but you can make it anywhere.
It is very tasty and aromatic gravy vegetable. You can make it easily at your home, on this Holi you enjoy this dish. Nature Bring is giving you information about the easy way to make it, and your favorite chef is Sneha.
If you want to know more about Curry recipes, please see. Shahi Paneer, Matar Paneer, Malai Kofta-gravy masala, Kadai Paneer, Paneer Butter Masala
Preparation time                  10 minutes
Cooking time                        25 minutes
Serve                                     04
Difficulty level                      Easy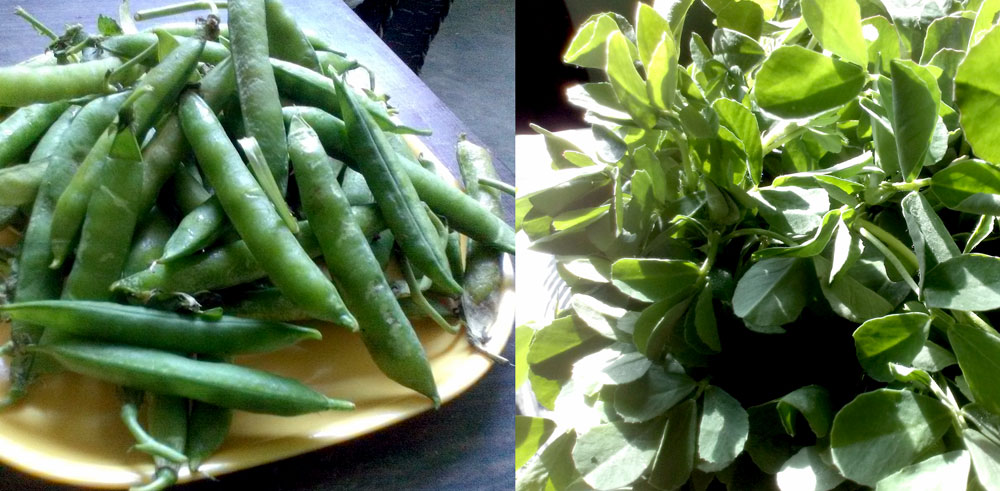 Ingredients for Methi Matar Malai
Fenugreek Leaves                              01 cup (Fine chopped)
Matar (Green peas)                            1/2 cup (Boiled)
Fresh cream (Malai)                            1/2 cup
Oil / Ghee                                           2 tbsp
Water                                                  1/2 cup
Sugar                                                  1/2 tsp
Salt                                                     as needed
Ingredients for Paste
Cumin seeds                                      01 tsp
Onion                                                 01 Big size chopped
Garlic                                                  4-5 cloves
Cinnamon                                           01Inch Piece
Green cardamom                                02 piece
Cashew                                                12-15 piece chopped
Oil / Ghee                                            2 tbsp
Ginger                                                 1.5 inch (chopped)
Green chillies                                      3-4 piece (chopped)
Green coriander leaves                       02 tbsp (for garnishing)
Boiled Green peas                               Optional
How to make Methi Matar Malai
Put oil in a pan and heat the medium in the pan. Then add cinnamon, cardamom, and chopped onions.
When the onions begin to brown, add garlic, ginger and cashew nuts in it. Then roast it for approximately 2 minutes. After this, turn off the gas and allow the mixture to cool down. When the mixture cools down, make it paste with the help of mixer grinder. If the paste is thicker then add some water to it.
In the same pan, add 2 tablespoon oil and heat it in the medium flame. Then add the prepared paste into it. Stirring it continuously with the spoon, and stir till the oil starts to appear on the edge.
After this add the chopped fenugreek leaves as per the above-mentioned amount and keep it Stirring.
Mix 1/2 cup water into it and stir it well. It would be nice to use the water you used to peas stock.
After this mix the boiled peas and mix them well. Add sugar and salt according to your taste and sauté for 2-3 minutes. If you want, you can also use frozen peas instead of boiled peas.
Add 1/2 cup cream to it and stir well, and cook it in a medium flame for 5-6 minutes. Smooth it with blender before adding the cream.
Then boil this mixture for one minute. Take out your Methi Matar Malai, it's ready, take it off from the gas and garnish it with green coriander leaves. Serve the Methi Matar Malai with naan, patrathas or roties, you can also eat it with jeera (cumin seeds) rice.
Measurement of content
1 cup      = 250 ml                                = 16tbsp
½ cup     = 125 ml                                = 8 tbsp
¼ cup     =62 ml                                   =4tbsp
Note
Green peas are boiled in this recipe, you can also use frozen peas if desired. Due to the use of cream, there is little sweetness in the recipe, you can use more green chillies to make it tart.
For pin: