Epsom Salt
Know  How to use Epsom salt in the garden, Epsom Salts for plants, The benefits of Epsom salt in plants, Epsom salts will be easy to find in the drug store and grocery. Organic Gardner proved to be a good friend. Epsom Salts (Magnesium Sulphate) Mix in compost in a certain proportion. You can mix Epsom salt once in a month with prepared soil mixture. A gallon of water mixed with one tablespoon Epsom salts and sprayed directly on the leaves. You will see in a few days than the other plants in spray plants react quickly.
Epsom Salts for plants
If you expect higher produce or green, you have to bring improvement in magnesium. Magnesium Sulphate is lacking in the soil will make the difference in production. If you are cultivated tomatoes, peppers or roses be careful with this visitation. For these home, gardeners are used to applying Magnesium sulphate. In fact, if you're using it as a fertilizer undesirable plant will surely increase.
About Epsom salt
Magnesium Sulphate is not salt, but it's really just the natural mineral compound which is 13% sulfur and 10% magnesium. It is very soluble, which makes it easy to mix it with water and plant leaves can be sprayed. It becomes soluble in soil moisture and is easily accessible to the plant's roots. Using Epsom salts as a spray or soil additive to tomato, pepper production and help to increase, and the yield is also delicious, Sprouting early in the season, cell development, early root growth, plant growth Photosynthesis Epsom salts for couples with soil. It also prevents the rot. Magnesium and sulfur deficiency plant small, slender develops yellow veins of leaves and fruit ripens slowly.
How to use Epsom salt in the garden
Before plantation Roses, Bush use 1/2 cup Magnesium Sulphate and 1 gallon of lukewarm water mixed.
Put 1 tablespoon Epsom salt in the hole When planting new plants or herbs, Then cover it with dirt and keep the plant in the upper part.
The benefits of Epsom salt in plants
Epsom salt is a hydrated magnesium sulfate and used when it is diluted with water and then very quickly get the advantage of magnesium for plants. Here is some benefit from magnesium.
Magnesium using is developing more flavorful veggies and fruits.
The growth of plants, fruits, and flowers, are driving rapid growth.
It prevents free from diseases and pests.
It is used to fulfill the lake of magnesium in the soil.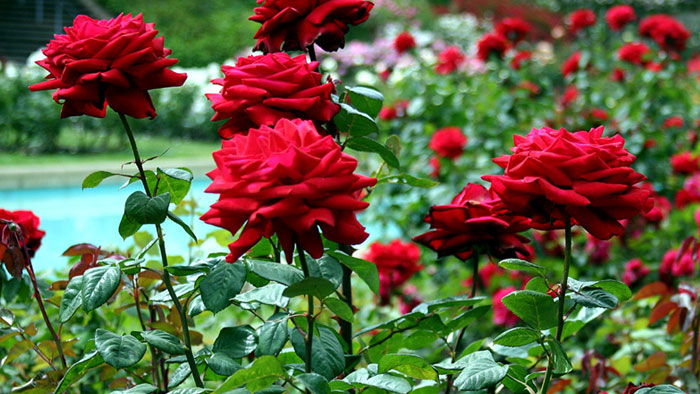 Epsom salt for Rose plant
To strengthen the rose plant is used for the Magnesium Sulphate. Using Magnesium Sulphate rose is shiny, bright, and abundant blooms. Its leaves are dark green and free from diseases. Advantages of its use in the rose plant
A mixture of magnesium in the soil increases the power of chlorophyll in the leaves and increases production of the plant.
Supplement with Epsom salt is deep in plants. The plant is dense and lush leaves.
Epsom salt intake increases the size and quantity of the blooming roses.
Given the growth of the plant, and as soon as they bloom the following rules to follow.
Epsom salt for Houseplant
Salts are using the easiest and natural. Your houseplants, potted plants used in pursuing rewarding. Magnesium Sulphate you can incorporate easily into a normal routine. For a potted plant, 1 gallon of water for mixing two tablespoons and substitute this solution for normal watering once a month. Houseplant in the soil for a long time to save and plant root cells is particularly useful for the Epsom salts. Ultra Epsom salt into the pot can help accumulation of natural salts, which can improve plant health and vitality. It takes time for the new plant pot easily provides the proper nutrients. There are many plants that require much more sun to help of  Epsom salt the plant photosynthesize
. Using Ultra Epsom Salt with vegetables is beneficial to increase the amount of production.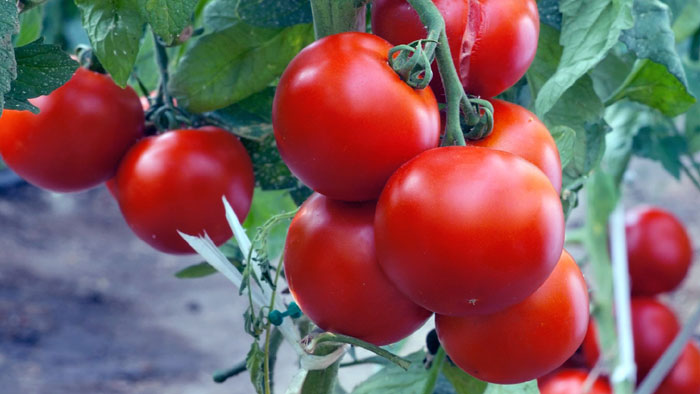 Epsom salt for Tomatoes
Magnesium deficiency in the production of tomatoes is no small matter. Its deficiency yellowing leaves of tomatoes, and the effect produced. Planting tomatoes at the beginning of using it, you can get rid of the deficit. It simply says that the seeds before planting or transplanting use two tablespoons of Salts Ultra. This can help to prevent and remedy magnesium deficiency in your tomato plants. Use its spray within a week or two weeks, be sure.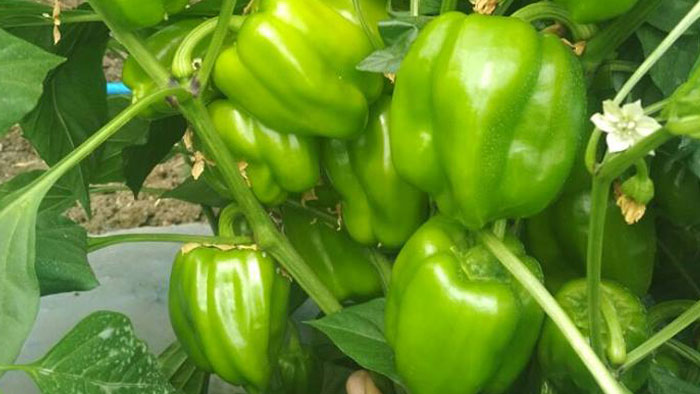 Epsom salt for Peppers
Like tomatoes, peppers are also effects of Magnesium deficiency. Using just one or two tablespoons of Epsom Salt to fully grown plants or planting time you can find the proper output of pepper plants.
For Pin: