Fenugreek (Methi)
Learn how to grow Fenugreek in the pot, Growing Fenugreek, Use of Methi and more about this herb. Fenugreek is a beneficial herb for the Mediterranean and Western Asia, which is cultivated annually, in the family Fabaceae, with leaves consisting of three small obviate to oblong leaflets. It is cultivated as a semi-arid crop in the whole world, and its seeds increase the taste of many Indian cuisines of the Indian subcontinent and use spices, vegetable, soap, herbs, and medicine.
Methi is native to Europe, Asia and widely cultivated. It has a long herbal medicinal history. Its seeds are easily available in the local grocery store.
Classified
Scientific name    Trigonella foenum-graecum
Plant type            Vegetable
Soil                         Well-drained, loamy
Sunlight                 Full sun
Harvest                  120-150 days
Watering                Regular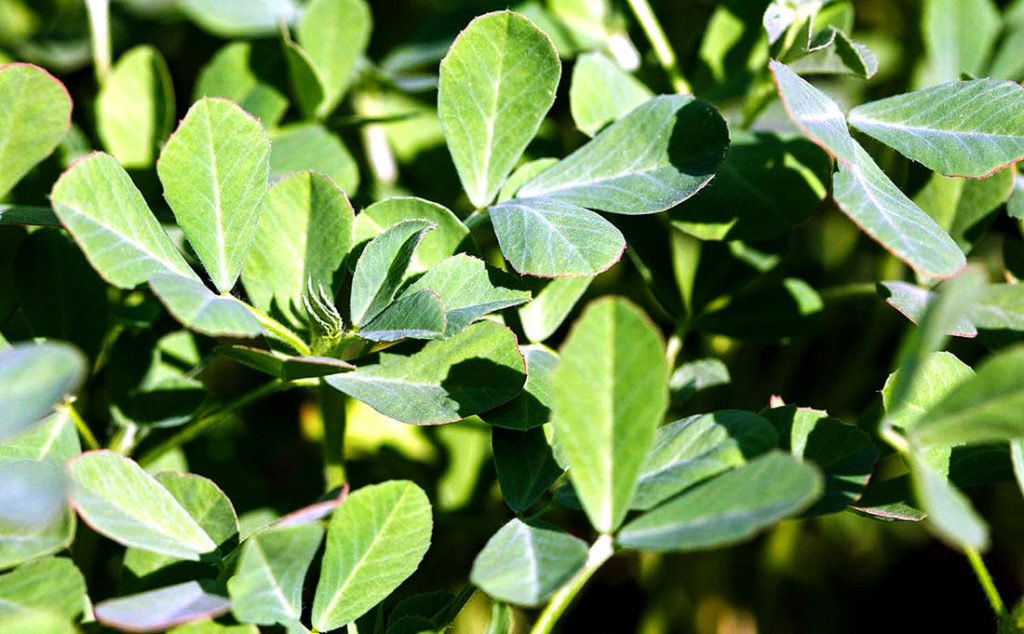 How to grow Fenugreek
Planting
You can grow Methi easily by seeds. Fenugreek seed germination occurs within a week. You must water after the seeding. Remember that more watering may cause to the seeds dead.
Methi should find a time when the beginning of spring and warm the soil. The best temperature for fenugreek is 10 degrees to 30 ° in mind.
Soil
It grows well in natural and slightly acidic soil (pH 0-6.7:0). Mix well a lot of compost into the soil so that the soil fertile. Mix river sand to make for good drainage.
Sunlight
This vegetable plants required 6 to 8 hours of sunlight to continue. Natural sunlight is good for this plant.
Watering
This plant required less water, but water regularly. Daily watering keeps the growth of the plant and helps to healthy. But keep in mind that water stagnation elsewhere creates a lot of problems.  Read more.
Sowing fenugreek seeds
Buy good quality seeds of fenugreek. Since these plants cannot be transplanted after germination, you should sow the seeds directly in the appropriate place, although you can apply it in suitable containers.
Methi seeds are directly sown in the trench 5 mm depth and 50 mm apart, you can use also a Chris-Cross pattern for seed sowing. Apart from this, sprinkle seeds directly on the prepared bed for the sow and sprinkle light soil over it.
Then wet the soil thoroughly. It takes approximately 3 to 5 days for germination of seeds.
In frost areas, you can start it inside the house 5-6 weeks before the last frost. When the temperature of the soil is around 15 degree Celsius, you can get outdoor of the planting.
Continue to sow the seeds every 2-3 weeks in the season, after this you will get green fenugreek leaves immediately after the first set dies.

Read more.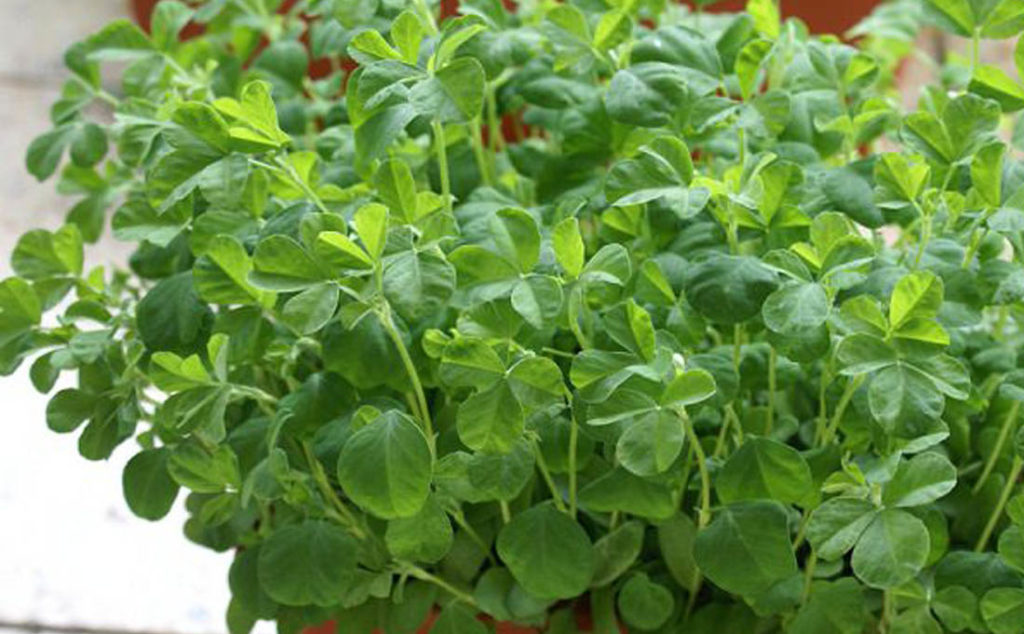 How to Fenugreek in the pot
Methi is a very small plant, you can easily sow in a pot, patio or balcony can easily in your apartment or house.
Fill your pot with the well-drained and compost-rich soil.
Take a look at this before filling out the soil in the pot of the drainage hole, it is very important to save your plants.
After the planting, you keep it in sunny spots, they prefer full sun.
Harvesting
Methi seedpods should be collected in the fall, after drying it can be collected. Seed pod to exit threshed and separate the seeds.
Nutrients contents
Per 100 g, fenugreek provides 49 calories, 89% water, 6% carbohydrates, 4% protein, and less than 1% fat. Fenugreek seeds (100g) are rich sources of 46% protein, dietary fiber 98%, vitamin B and 186% iron.
Pests and Diseases
Aphids (Pea aphid, Cowpea aphid), Acyrthosiphon pisum, Aphis craccivora.
Symptoms
Small and soft-bodied insects or plants below the leaves glued stems aphids become a deterrent to the development of the plant.  Their color is usually yellow or green, but they sometimes pink, brown, red or black, depending on the species or to the host plant. If aphids on leaves of the plant are its yellow distorted, necrotic spots or blocked, spots can cause shooting.
Use of fenugreek (Methi)
Methi is used in the form of herbs and spices, it is used in curry and pickle for ancient Asia and Europe. Freshly Methi leaves are used as vegetables, Indian cuisine, veggie powder, and veggie curry. Its use is very high in Gujarati food.
Sprouted Methi uses sugar patients in abundance, besides fenugreek powder, fenugreek tea and fenugreek oil are also used. It is recommended to use methi as a supplement. Dry methi leaves (Kasuri Methi) are used in many delicious vegetables, India is a big producer.
For Pin: