Growing Hibiscus Flower
Hibiscus flowers are large, colorful, attractive blooming during the summer, it attracts hummingbirds and butterflies, although these flowers have no aroma. China rose is an evergreen shrub, which usually makes hot and tropical areas of paradise. Nature Bring gives you information about Growing Hibiscus flower, How to Grow Tropical Hibiscus plant,  Hibiscus care, and Gudhal health benefits.
Hibiscus plant (Gudhal) has diversity, its nearly 200 species are known,  they are members of the Mallow family and are used in horticulture, herbal medicine for agriculture. This is a decadent shrub with dark green leaves, flowers may be up to 6 inches diameter, with colors ranging from yellow to peach to red and white. Hibiscus flower can be planted singly or grown as a hedge plant; they can also be pruned into a single-stemmed small tree.

Overview Hibiscus
Scientific name        Hibiscus rosa-sinensis
Common name         China rose, Rose of Sharon, Roselle, Gudhal
Height                               15 feet tall
Temperature                 warm
Colors                               yellow peach to red
Sun                                    Full sun
Soil                                    Rich and well-draining
Water                               regular watering
Popular names
It has many names, including Sorel, Gulab Mall, Gudhal, China-Rose, Double rose-hibiscus, China-Hibiskus, Hibisco, Clavel japonés, Hibiskus, Gewone hibiskus etc.
There are three types of Hibiscus plants in your home garden.
Tropical
Hardy Hibiscus plant
Hardy shrub
How to Grow Tropical Hibiscus plant
Gudhal plant will grow in a hot environment; it can be grown in 9-10 zones. They do not survive in more cold; Yes if you grow in the container can be placed inside if more cold. Hibiscus flower blooms but dies within 2 days. Flowers are usually found in many colors and shades, red, pink, and the pitch color.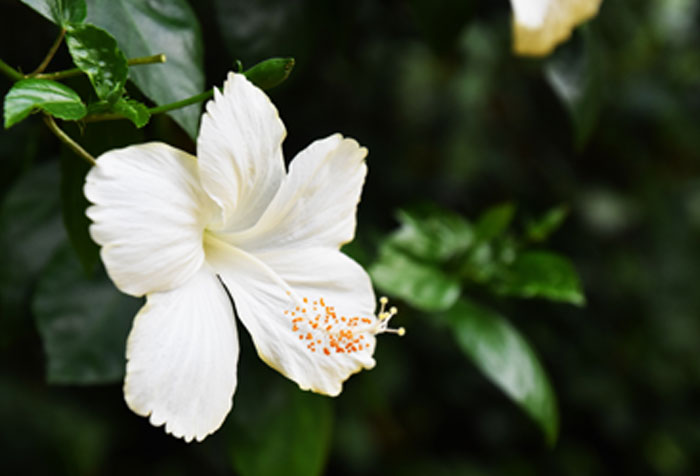 Hibiscus flowers are usually blooming in the morning and evening fades up and are living a day or two. It is found in red, orange, yellow, or pitch. Its width is 3 to 4 inches of it often happens in one or two layers.
Tropical Hibiscus plant care
1. Soil
You can grow it in the garden or container use soil should well-drained and moist soil. If you are using the container in potting mix, of course, this plant will grow well. On the surface of the container, a drainage hole is a must, because if water drainage is not proper that rot the plant's roots also. Gudhal will grow in a hot environment in 9-10 zones.
2. Sunlight
The tropical plant requires full sunlight. It grows well in full light.
3. Fertilizer
When you grow hibiscus flower plant use an organic potting mix. In the spring and summer months, use the course of fertilizer in a month it is helpful in developing tropical hibiscus. Apply a fertilizer formula for tropical hibiscus plants such as 9-3-13. It is best for tropical hibiscus.
4. Prune
Prune your Gudhal plants if you want to change its shape or control height busy flowering plant.
Hardy Hibiscus
China rose plant is available in all the tropical gardens. But it's like the whole cold temperature. the plant was developed at a slower pace, but this plant develops into summer. In the summertime, they fully thrive and thrive continue till cold. Its diameter is approximately 10-12 inches of flowers. The flower lives in1 or 2 days. The shrub is about 5 feet long. It is a perennial plant.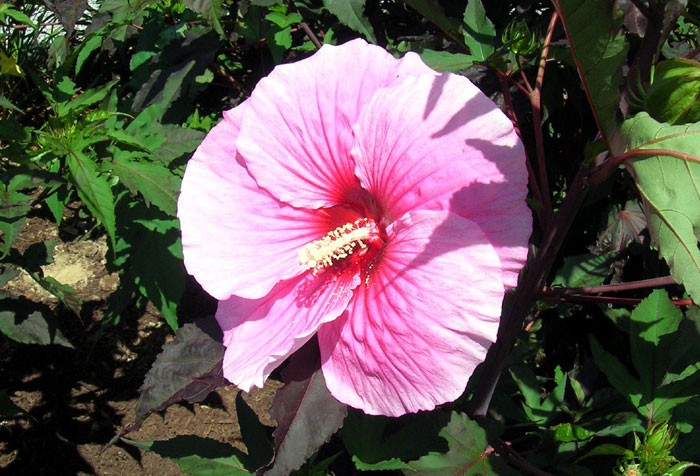 Planting
From the cold of the season it before you seed shade can cause, you can bring it to your nearest nursery in spring, and plant in your patio or container. So you can save the it-rich cold season. Plants-like warm weather and full sun.
Hardy Hibiscus plants care
1. Zones
Hardy Gudhal will grow in hardy to zone 4, does not transplant very well.
2. Soil
China rose plants prefer moist soil and need more water. Mind you its soil always moist. You always keep the plant watered moisture to sustain make grass too wet around. Spring season requires it in compost. This hardy perennial is required full sun.
Flowers fall in colors such as pink-red and white colors in late summer. the flower is lived 1 or 2 days.
Hardy shrub China rose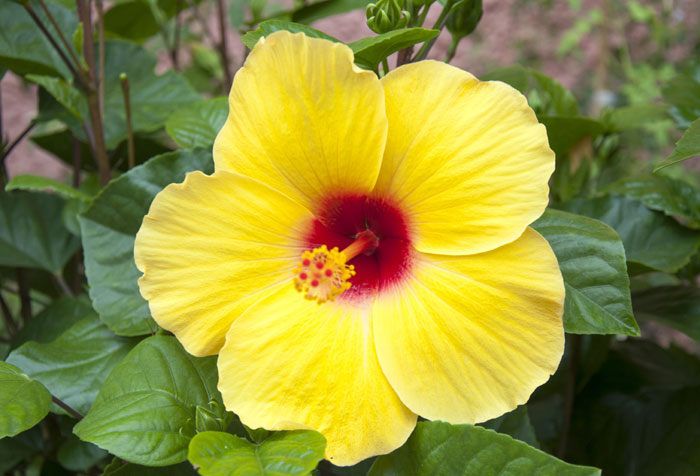 Hardy shrubs care
1. Soil
Some hardy is well in wet soil. Some species require freezing, which releases the new growth.
2. Zones
Hardy Gudhal shrubs will grow in 5-9 zones depending on the species. There are more than 200 species. Their leaves are die in winter. Its size is fairly dense and hoop for. They like the Full sun or partial shade.
3. Watering
Growing in containers needs more water and fertilizer than other plants.
These Hibiscus flowers are usually large. The white, pink, or red-colored flower bloomed.  However, its color is different and additional.
Health benefits Gudhal
1. Blood pressure
Published by the American Heart Association said in a report that its tea is beneficial thus people who are suffering from blood pressure. A study shows that it has cardioprotective properties.
2. Cholesterol
Its tea also has impressive antioxidant properties, if used regularly the cholesterol level will down and prevent heart disease.
3. Cancer
Research shows that the use of China rose reduced cancer effects.
4. Antioxidant
Regular use of hibiscus extracts the antioxidant properties and reduced oxidative stress.
5. Liver protection
Research study shows that due to the antioxidant properties of the Hibiscus helps the liver disease.
6. Gudhal Tea for weight loss
The use of Gudhal tea is beneficial for weight loss.
7. Gudhal tea for Digestion
Many people use tea to control digestion.
Read also: How to grow Cilantro in containers. Growing Colchicum at your garden. Plumeria growing and caring guide. 8 Best Frugal Gardening tips.  11 Best winter flowers for your garden. Geranium growing and caring tips. The Garlic vine growing and caring guide. Freesia flowers growing and care guide. How to grow Soybeans in containers. White flowers create a peaceful landscape. Hollyhocks growing and caring tips. Liatris growing and care guide. Celery growing in containers. Mulberry tree growing at home.
For Pin: