Self-Seeding annual flowers
Self-seeding plants are perennial, annual flowers, which blooms whole season, but in the second year, these plants grow automatically and provide your favorite flowers. Self-sowing flowers are preferable because it enhances your garden with uninterrupted barriers. We all want us to get plants for free in our garden. In this post, Nature Bring is telling about similar plants, which are self-seeded, which produce new plants every year for us. The plants are ideal for the nuisance-free garden because these plants require little intervention.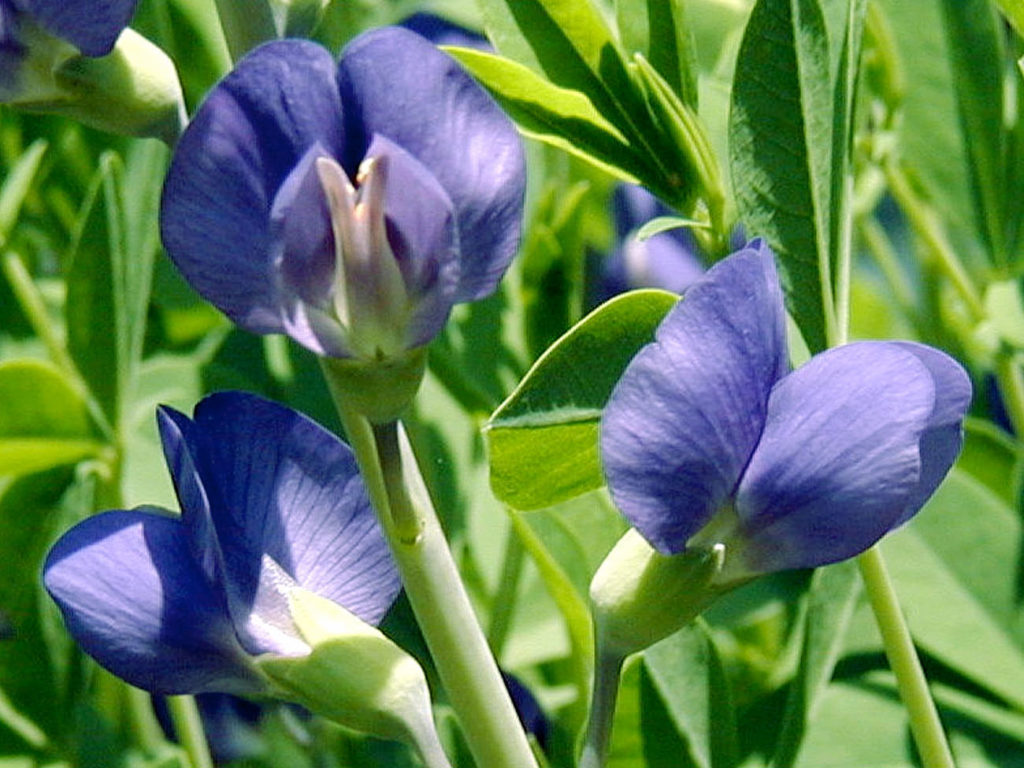 1. False Indigo
False Indigo blue wildflowers visible in the days of summer. This is q poisonous plant, which is native to Central America and Eastern North America.
This requires very little maintenance. European people use a dye made from blue flowers because Indigo was expensive and Baptisia was going to grow like a grass, so it is known as False Indigo. False Indigo plants develop deep taproots, so they visible in the same place for a long time. These are self-seed plants, but when its small seeding can be easily transferred. The height of these plants is 4 feet and these zones have grown from 3 to 4.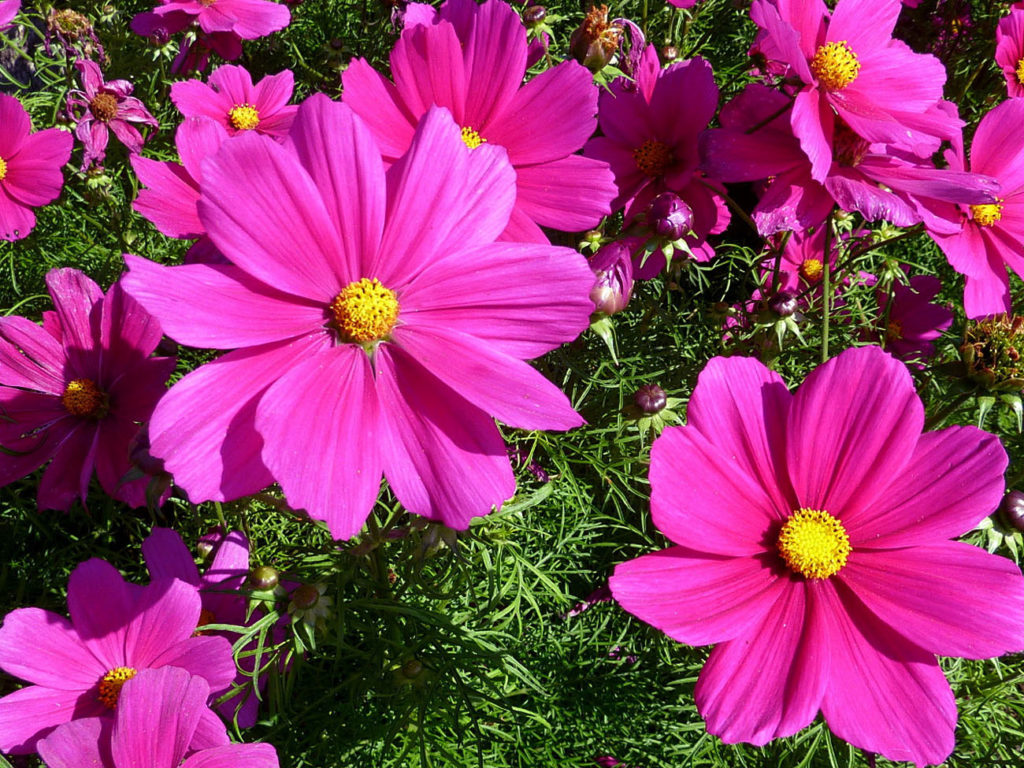 2. Cosmos
Cosmos is a popular ornamental flower plant. These are annual plants is a native of Mexico, that blooms a long stem. Cosmos can easily grow; these plants are suitable for borders or containers. Its flowers are attracting to honeybees, butterflies, and birds. They are in vibrant colors red, yellow, orange, white and pink.
This plant blooms continuously; to encourage this, pinch its flowers after blooming. Its seeds can be easily collected. If it does not deadhead, then they are self- sown in warm weather areas. Find it more.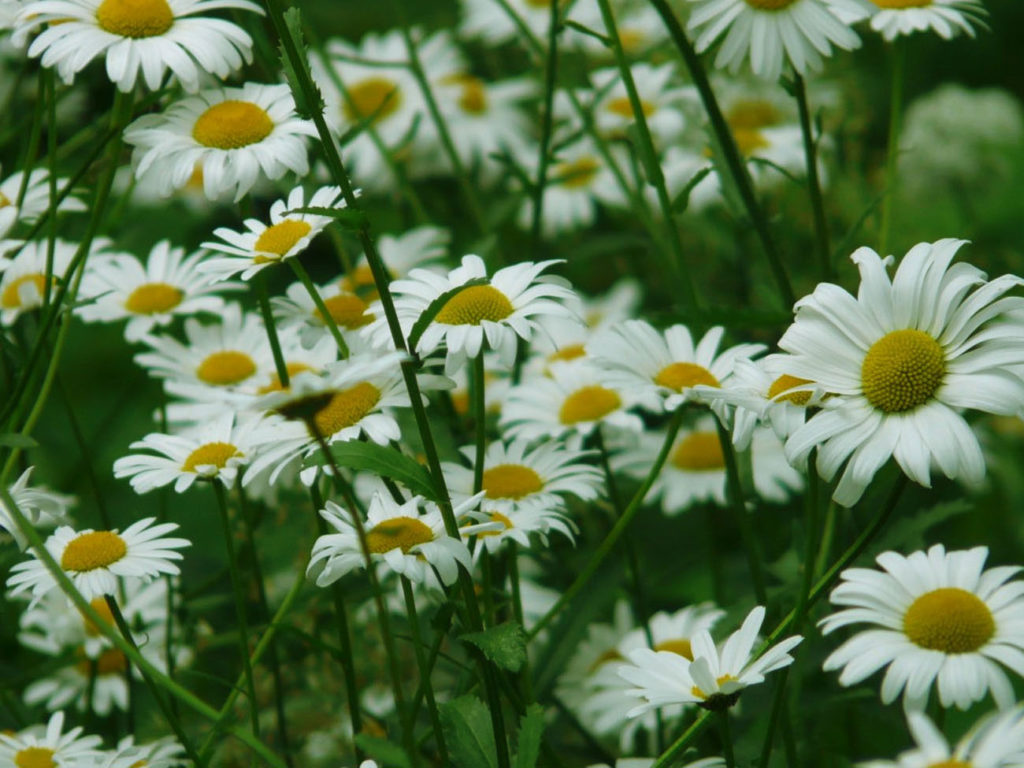 3. Feverfew
Feverfew is wild perennial herbaceous annual flower plant, this daisy family is Asteraceae plants, it is a medicinal herb that is used as a tradition from the years. It is extremely beneficial in a headache. Some people use it as a flower bead in the garden. The taste of its leaves is fast, pungent and aromatic. Read more.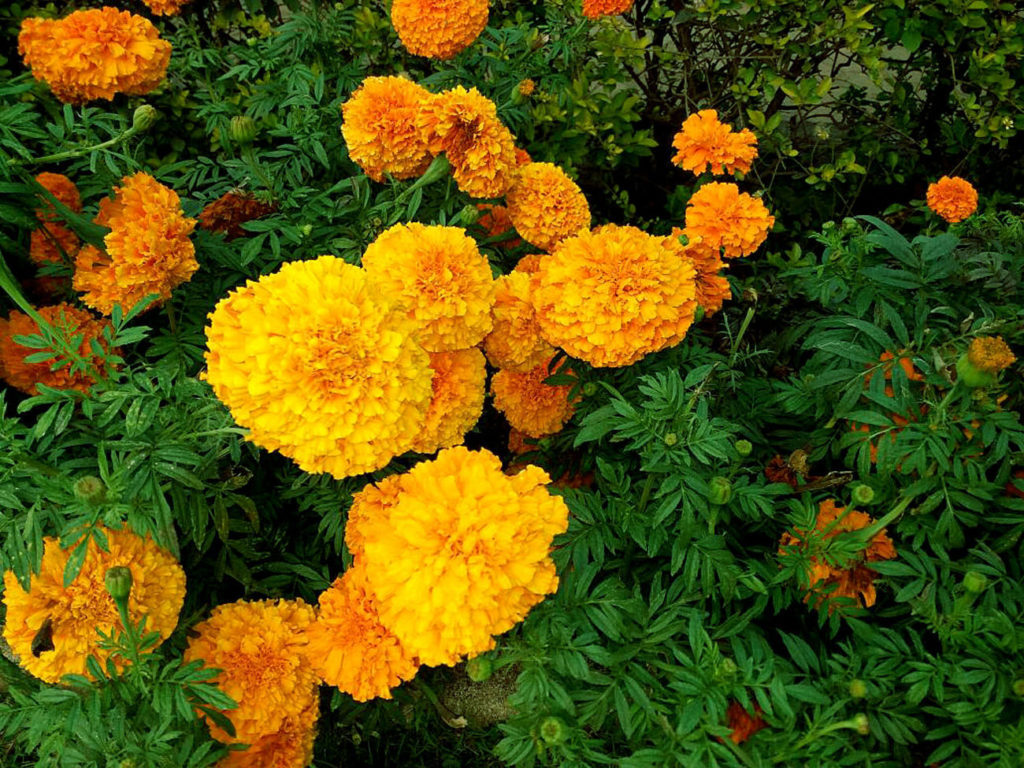 4. Marigold
Marigold grows incredibly, it's easy to grow. Once it is applied, it grows rapidly, and after drying the flowers its seeds fall and become germinated after getting the suitable condition. Marigold requires a hot and dry air, though Marigold can afford a little shadow. Where there is too much heat, you can keep it in the shade at afternoon. See more.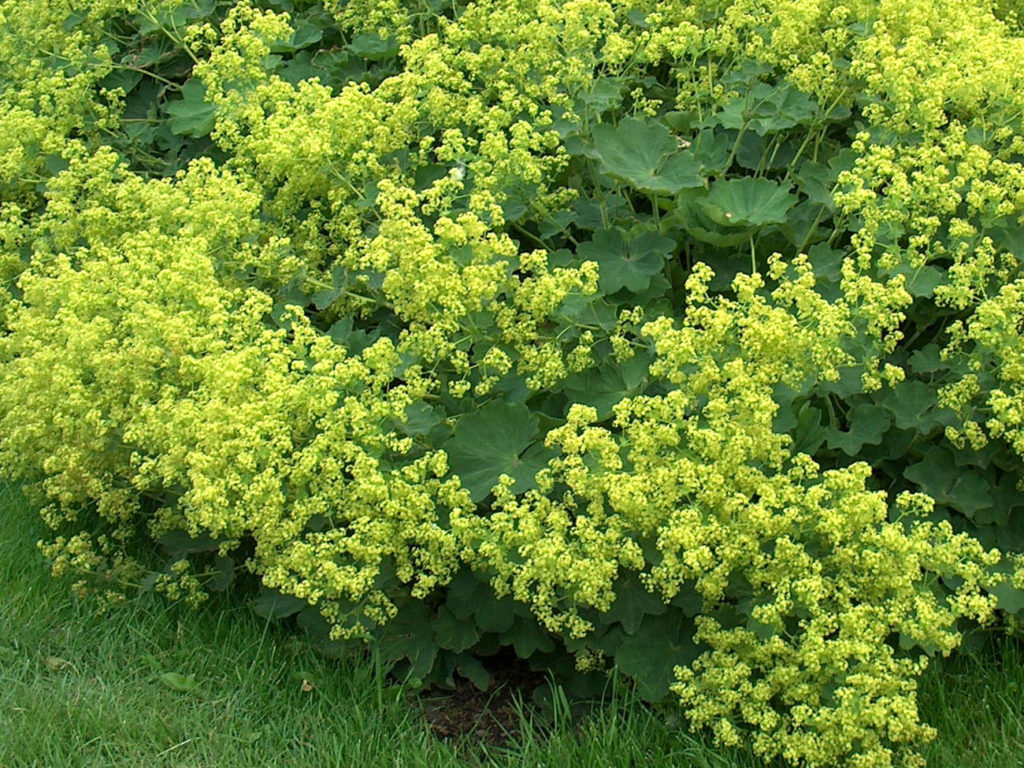 5. Alchemilla Mollis 
This perennial herbaceous Alchemilla mollis is a very beautiful plant. It is also known as Lady's Mantle. It is an ornamental plant, so almost all the gardener grows. Its soft round leaves look particularly beautiful in the rain, feeling the pearl of their own lying on the leaves. Most gardeners use it for the purpose of covering the ground. These are self-seed plants.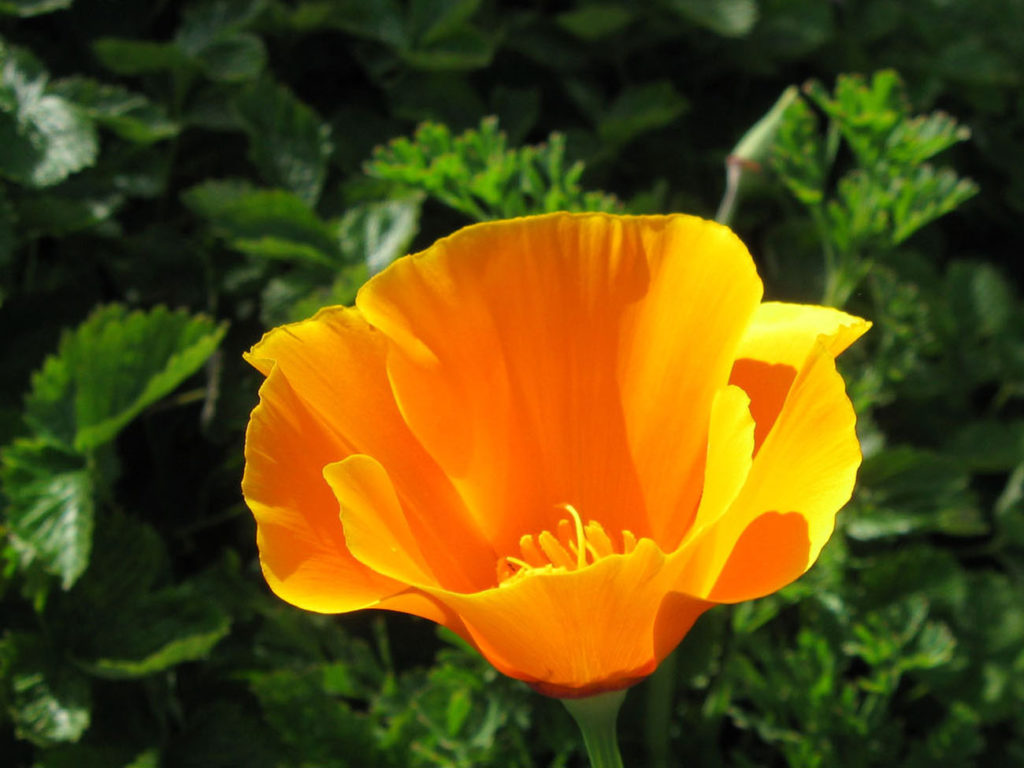 6. California Poppy
The orange flowers of the California poppies grow in fern leaves. These are drought tolerant plants that grow very easily. These plants prefer full sun. Gardener likes these plants as containers, rock gardens, mixed gardens. Some Gardner also wants this as a landscape. These self-seed perennial plants are like the warm weather. These plants require minimum water, they do not require any type of fertilizer. See more.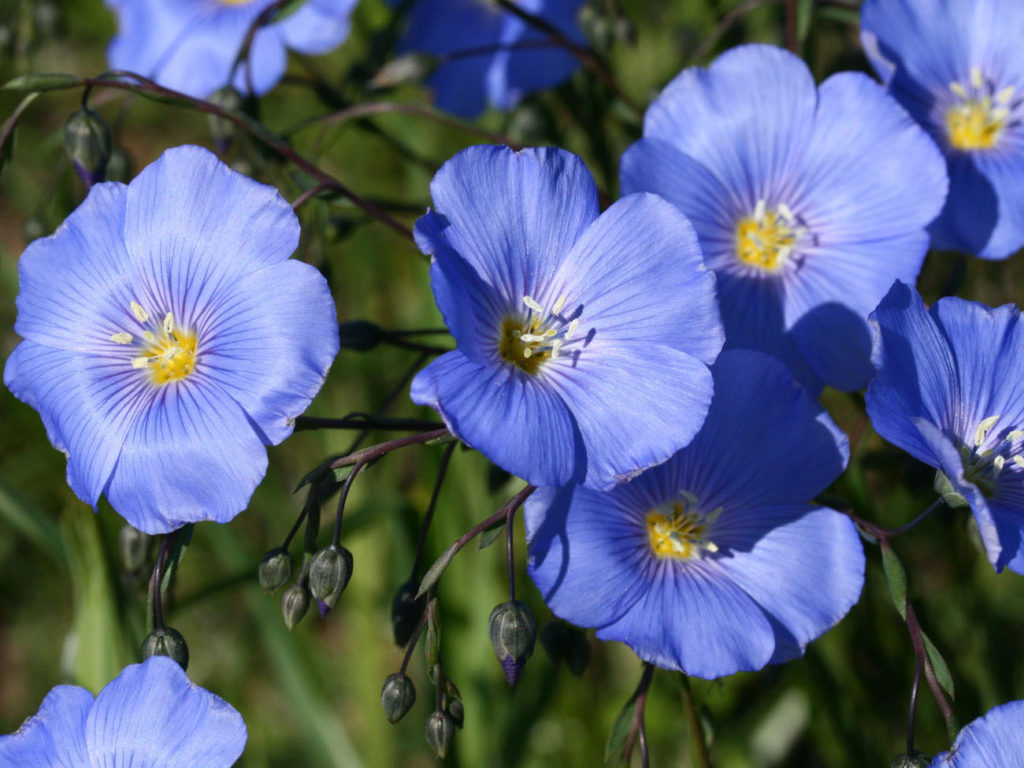 7. Flax
Flax is short-lived perennials, their flowers are very fine blue.  It is about 2 feet long and the leaves are like needles. You can easily grow in full sun, dry soil and in partial shade. They prefer light soils, their roots are shallow, in their optimum growing conditions, the seeds themselves. These plants prefer warm humidity and dryness.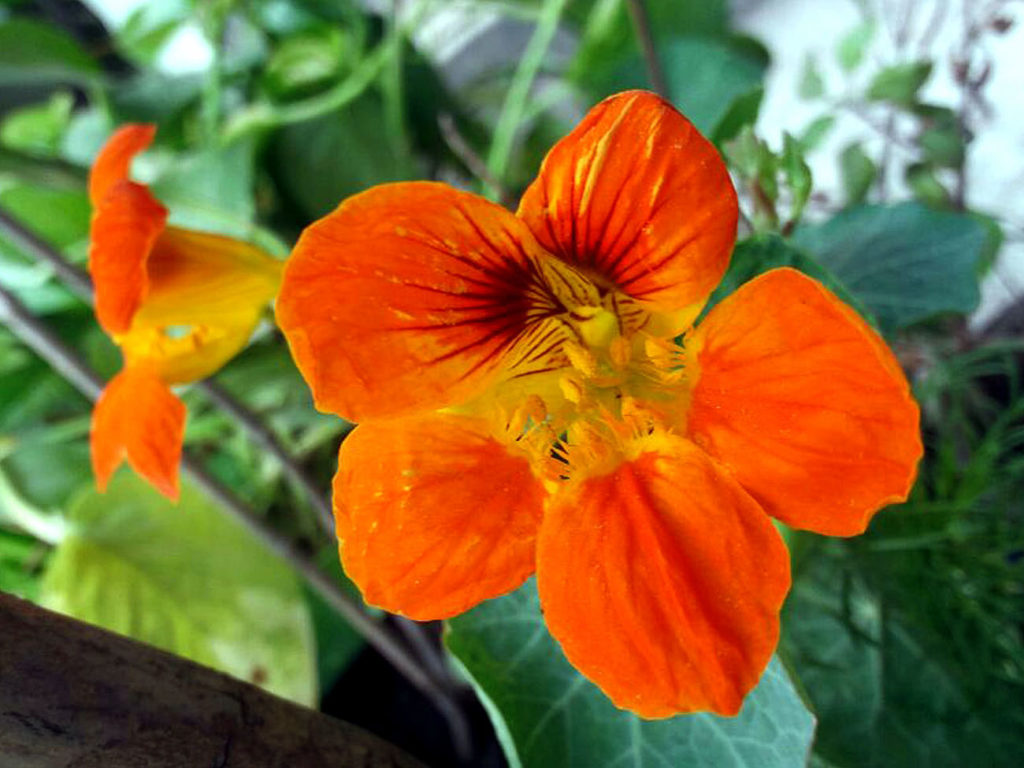 8. Nasturtium
The nasturtium is 2 to 3 meters long, which blossoms in the summer. There are perennial species of nasturtium. It is very sensitive to Frost. It blossoms well with orange-colored flowers. Let them ripen the seeds, they are self-seeds, so in one place you can enjoy flowers again. See in detail.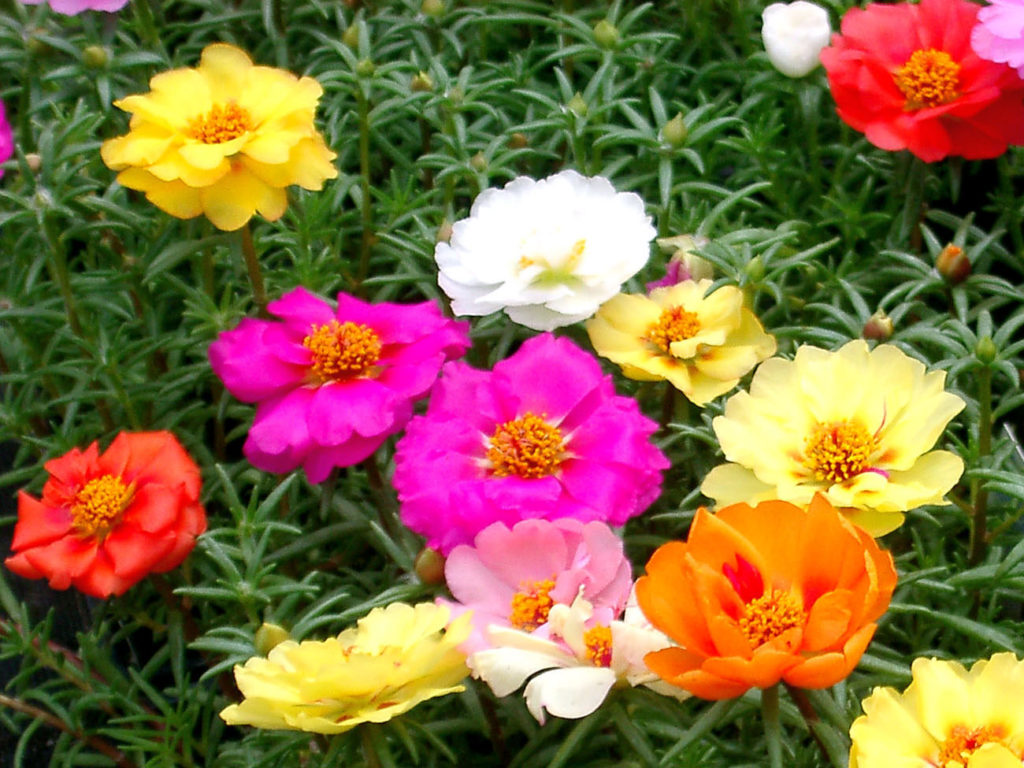 9. Moss Rose
Portulaca seeds also travel. If you put it in one part of your garden, then slowly covers it quite a lot. Choose the sunny place for this. Its flowers look like rose but are smaller in shape. It is a small plant but grows very fast and goes up to about 30 centimeters long. Its leaves are thick and fleshy. Flowers are 2.5 to 3 centimeters in diameter. Flowers are in different colors, which are often red, pink, orange, white and yellow. Read more.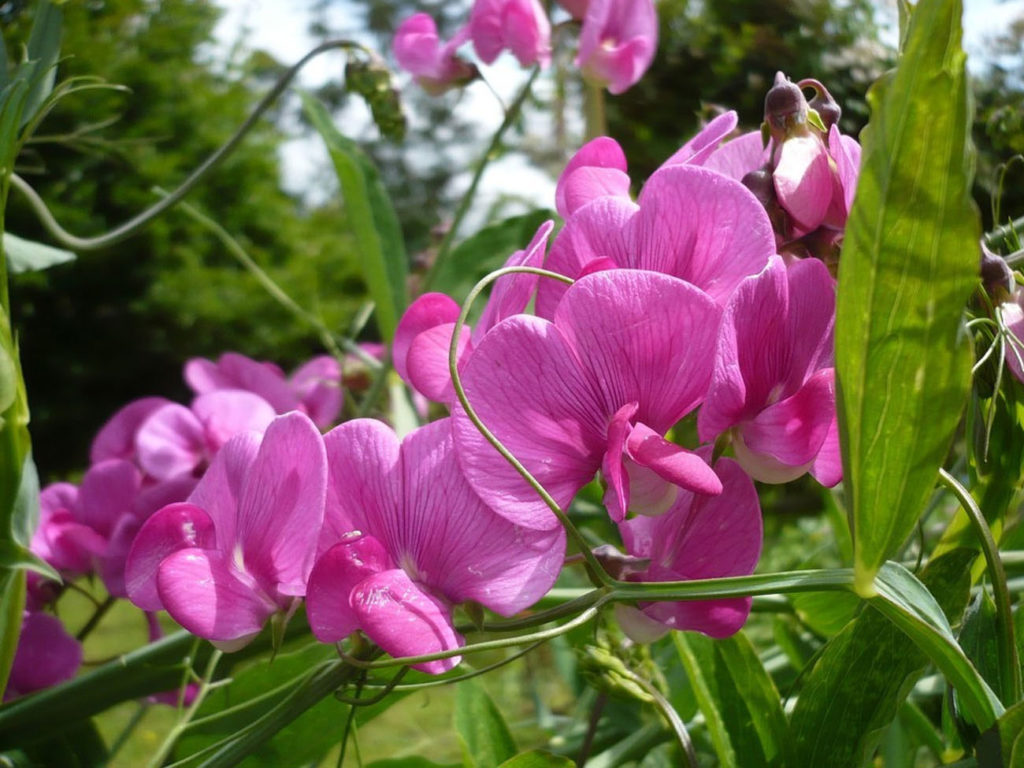 10. Sweetpea
The sweet pea flowers are known for its charming fragrance and tenderness. Its flowers grow in many different colors and are considered suitable for borders, gardens, and lattice. Annual flowers sweetpea does not self-sows everywhere, but you are lucky if they grow automatically in your area. Its plants cross with other Sweet pea plants and see a new attractive Sweet Pea.
For Pin: