Propagate Roses with Cinnamon and Potatoes
Written by: Sneha                                                 Date: 24/07/2014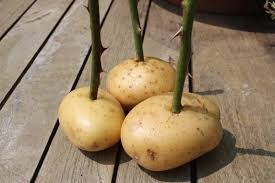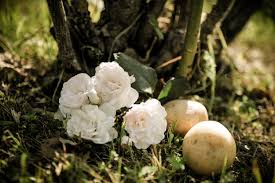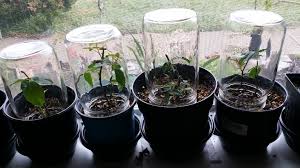 With a current rose bush, which is completely healthy, cut the newly developed stem 8 to 9 inches long. Then cut this stalk at a 45-degree angle with the help of a sharp knife. Get rid of all the leaves and developed stalks around it.
In the angle of the stem of the new cut, immerse the cut part in cinnamon powder, cinnamon contains antibacterial properties when the roots in the cutting begin to rise, it will protect your stem during the fungus and help in the development.
Take potatoes stored in your house and remove the "eyes" from the potato, split the potatoes into two pieces, Insert the stem into the hole of potato. You can use a screwdriver, knife or pencil to hole. Potatoes will provide moisture and nutrients which will be necessary for the development of rose stem. After that place it on the ground, potatoes also provide stability. When the potatoes begin to decay, then it also works as a fertilizer.
Put the potato on the ground with a rose cutting in 4 inches of soil or moist sand, Place your rose leaves in a place where the sunlight does not come full, rather the "bright" light arrives. If you wish to keep it north of the house, here it will comfortable with the morning sun. Cover of your new rose cutting with a glass jar or a plastic bag because both are necessary for humidity and humid environment for better propagation. To keep the soil moist, keep giving a little water in the roots of the rose. In nearly two months, the rose pots will be ready for the transplant. If during winter, promote the roses within the house.
Once the rose plant matures, transfer it to a 12-inch big pot. Mix a little sand and compost with the potting mix in the container. The rose plant requires rich soil. See more.
For Pin: