DIY Seed starter pots
Renewing the oldest things using clever DIY seed starter pot,  welcome new attractive ideas and Shape Your Garden different. Learn about a few easy seed starter Citrus peels for seed starting, Eggshells seed starter pot, K-cups coffee pot, Newspaper DIY seed starter, Toilet Paper rolls pot, Homemade seed starter pots, egg carton seed starter, Self-watering seed starter pots,  Ice cube tray pot,  you can easily prepare with the available items around the house.
As soon as spring begins, we want to place the new guest plant in our garden, some plants we buy from nearby nurseries, and some we germinate in our homes. Obviously, in such a situation, we want information about things that are the necessary and suitable medium for the seedling. When the air is chilled in the outside, we do planting inside the house and use a seed starter. Some seed starters are quite cheap and easily available and you can transplant them directly into the ground.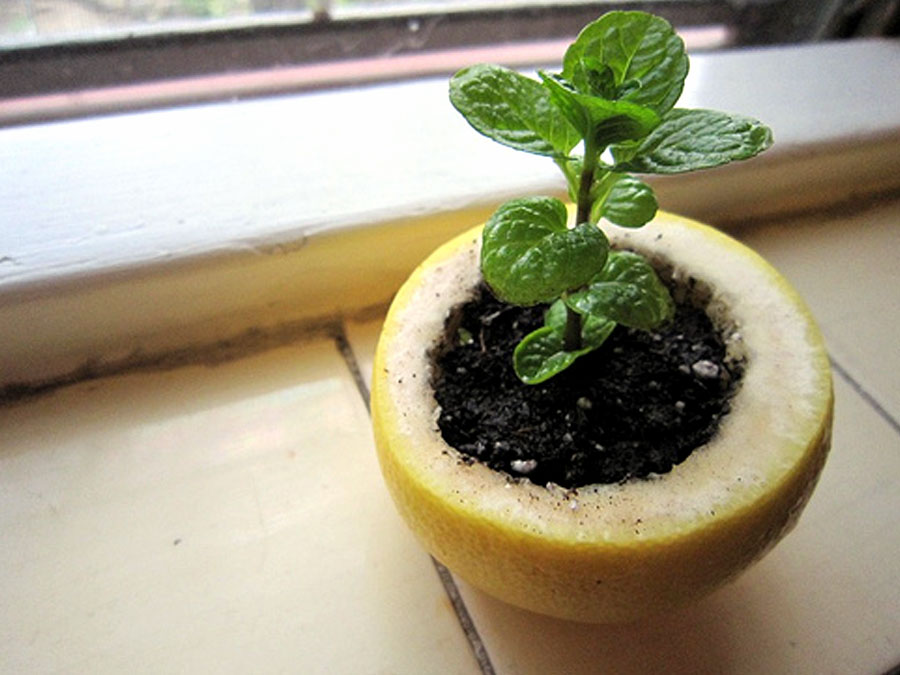 01. Citrus peels for seed starting
After use citrus does not throw the peel, you can use it for seed starting. For this, just make a suitable hole for drainage in the bottom of the peel. Then fill the peel with potting soil and add two seeds and water. As soon as the plant develops, the peel will nourish and compost directly as the plant grow. Learn more about my roman apartment.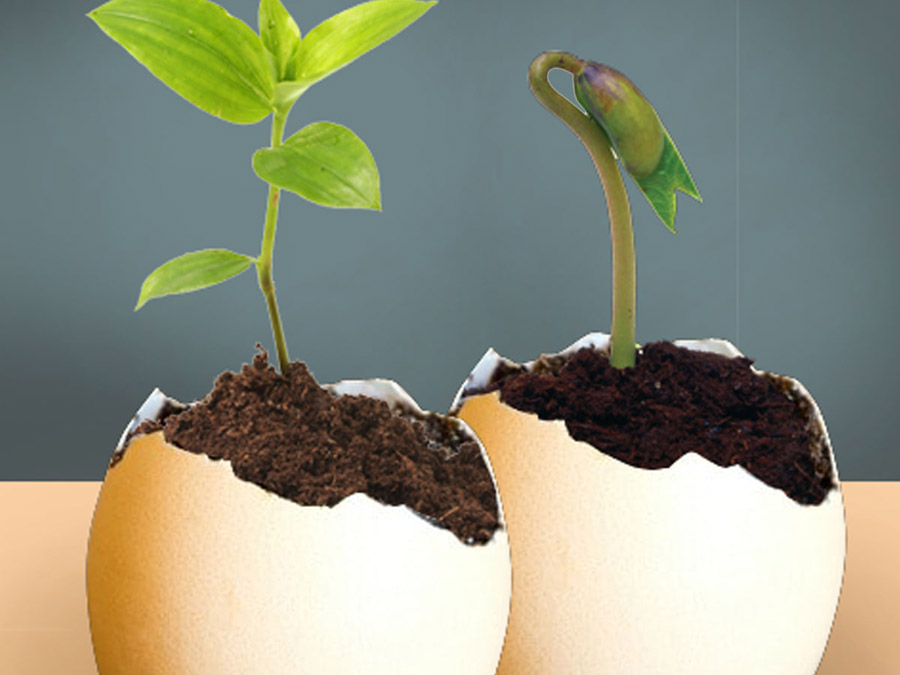 02. Eggshells seed starter pot
The use of eggshells is excellent as a seed starter because it is biodegradable. There is a good starter without seed waste. As soon as it comes in contact with the soil of the garden, they are quickly biodegraded, and it does twice as much as ordinary starter pots. Carefully remove the ingredients from the egg from a small hole. After this, clean the shells properly, you can use boiling water. After that, you make a small hole in the surface of the empty shell and it will work like a drainage hole. Put these in the egg tray. Fill each shell with a moist potting soil. Then add two seeds to each shell. When the seedling outgrows transplant it to a large pot. See more about eggshells.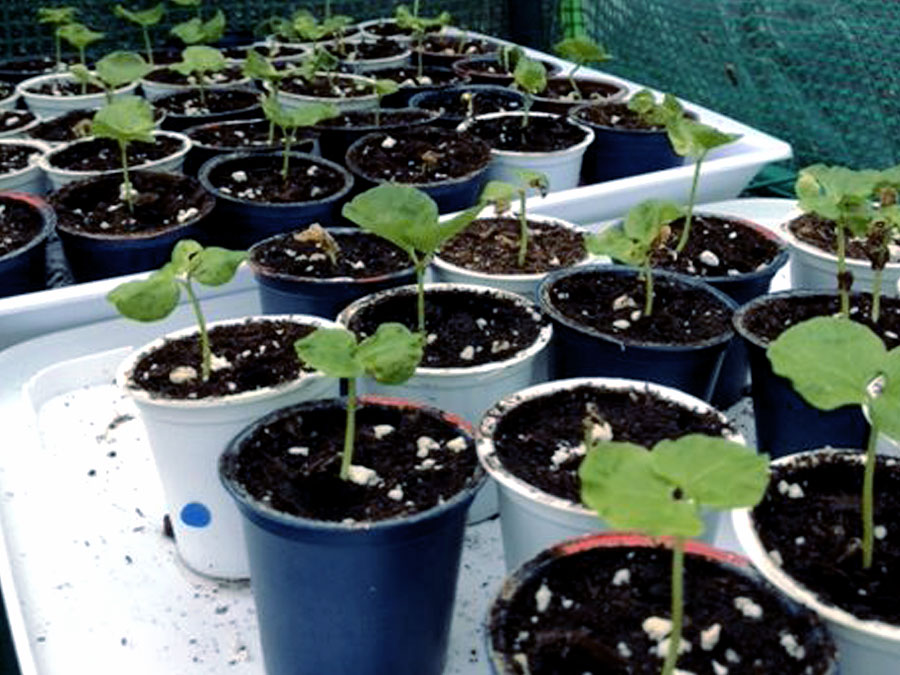 03. K-cups coffee pot
Most people use a cup of coffee or other beverage and put them in the pile of garbage because they are disposable. But you do not throw these cups, they can play a useful role in your garden, these K-Cups can be used as very well seedling starters. Keep these K-Cups clean with paper napkins and keep aside. After the ground is removed, remove the filter lining, then rinse the cup with water. But we save the ground and filters, use them in the garden, the filters are biodegradable and keep the cats away from the garden. Read in detail how to use k-Caps for the seedling.
Note
Make a hole with sharp tools on the basis of K-Cups, so that can easily water drainage of it.
When the plant becomes slightly larger in the cup, transplant it.
It reduces your waste, and you get the cup to recycle.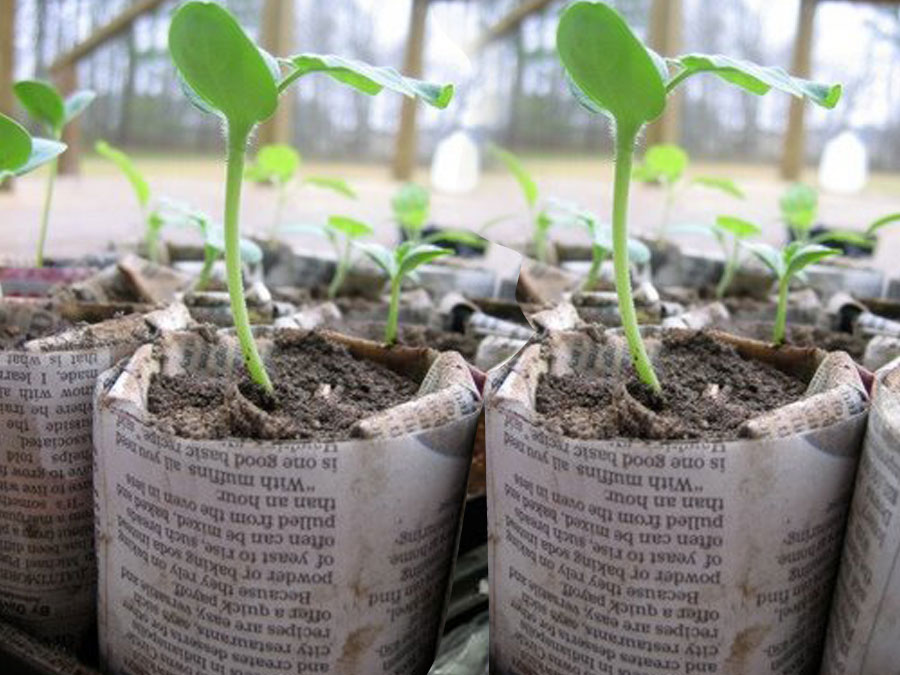 04. Newspaper DIY seed starter
You will no longer be required to support the nursery for new plants and garden development. Now you can plant a large number of new plants, for its seeding, pot you do not need to payout. You can use the old newspaper of your house, this is a great seed starter, making it easy too. Once the seed starts, you can transplant it in a large pot. Look for tutorials.05.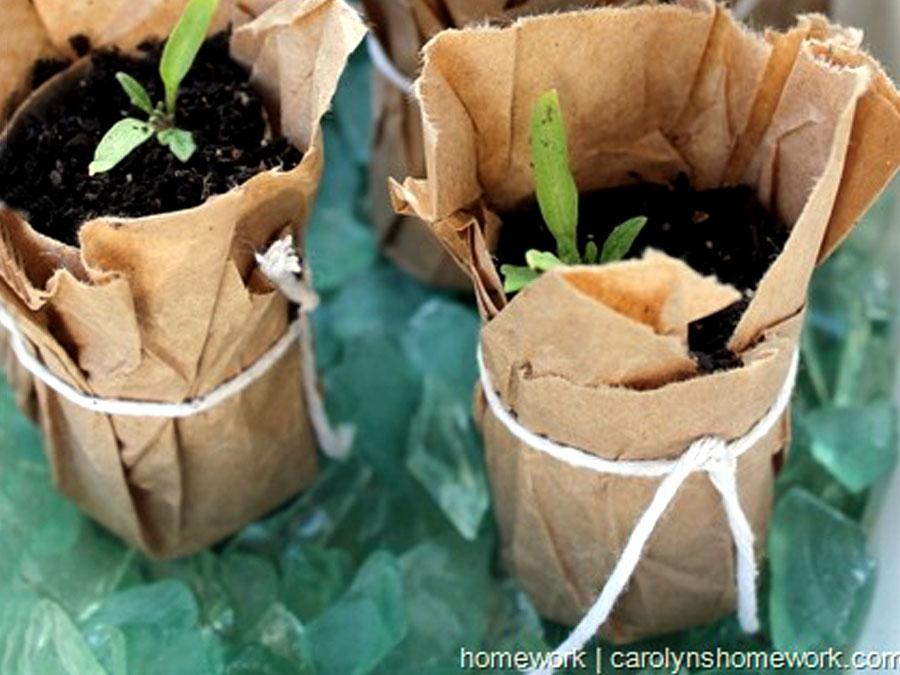 05. Toilet Paper rolls pot
In fact, it is very comfortable and cheap. This time, instead of buying plants from outside of my vegetable garden, I planted the plants at home and later transplanted them. To make a DIY seedling starter, I used a toilet paper tube. In fact, instead of throwing it out after use, I wrapped the brown paper around them and later tied it with string. After getting ready I gifted my DIY Seeding to my friends. The most egregious thing about this sealing starter is that you can put it directly on the ground. Because the tube, wrapping, and string are eventually converted to compost. Get Tutorial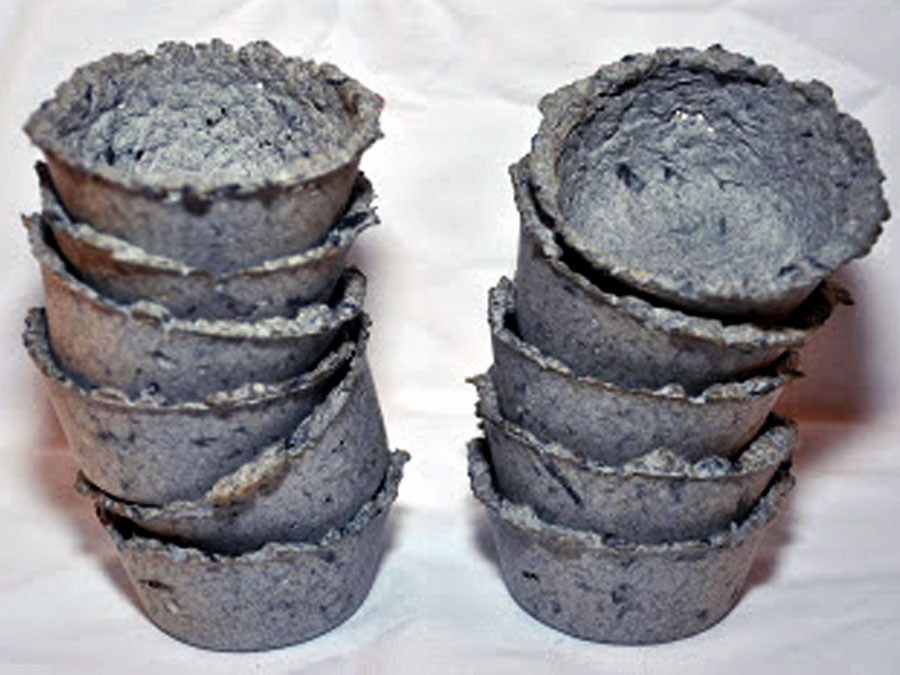 06. Homemade seed starter pots
Some things are such that you want to remove from home immediately, like old paper and light cardboard at home, because you know that it has no use. Today we are giving you tips to recycle it again. Make a paper pulp, of it, add a secret ingredient flour to it. Give this ready pulp a proper shape with the help of a vessel. Allow at least 24 hours, then lift it and keep it warm and dry. Get Tutorials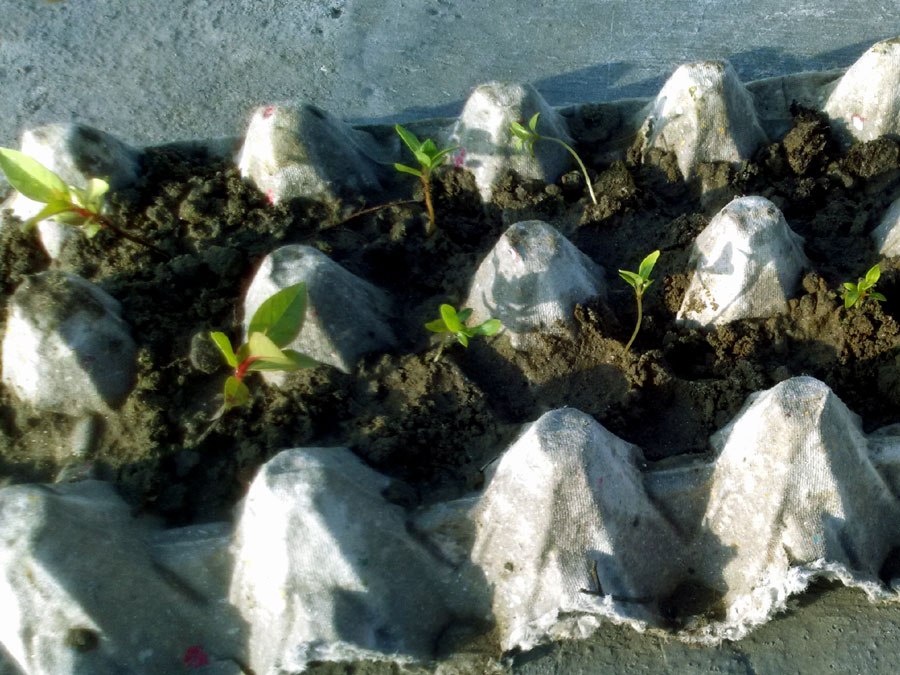 07. Egg carton seed starter
You can use the egg cartons directly as a seed starter pot. For this, you should fill the growing medium in these egg carton seed starter containers and plant it, keep moisture, and place it in a warm place. You can use it directly on the ground.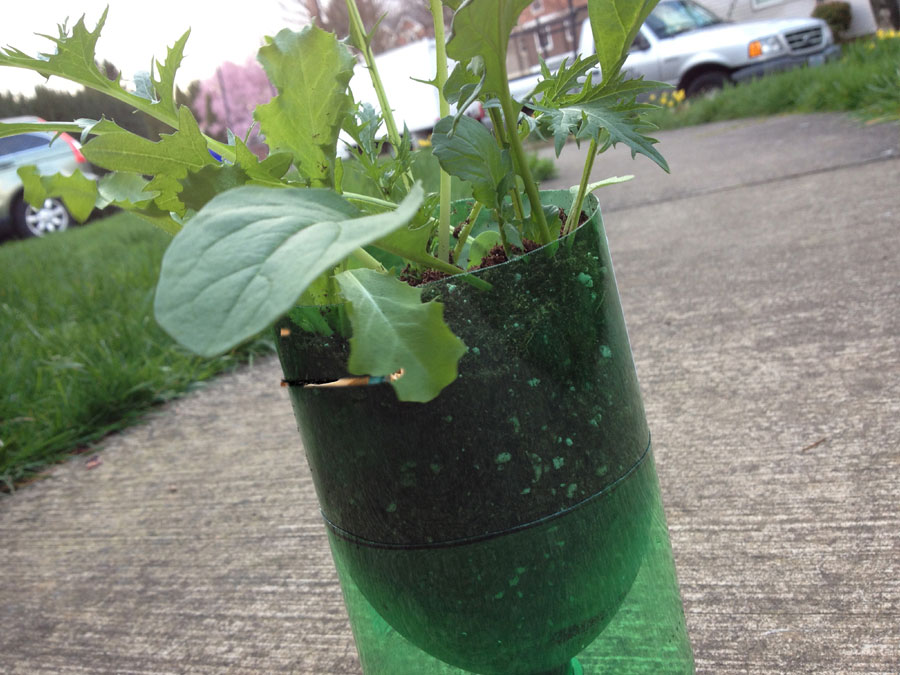 08. Self-watering seed starter pots
DIY Self-Watering Seed Starter Pot can help you a lot if you are going to make your new seedling. Since it is a transparent plastic bottle, you can easily check the surface of the water, and you can drink your plant in the right amount. If fungus or moisture stays for a very long time, it will easily affect your plant and destroy them. This is also better because the water you drink from the bottom and fungus is not easily developed. If you do not have plastic bottles,  then you can also use bottles of wine Gatorade, or Mason jars, which are funnel-shaped. DIY Self-Watering Seed Starter Pot is very easy to make and it will fit easily in a window or kitchen. See how to make this beautiful DIY  Seed Starter.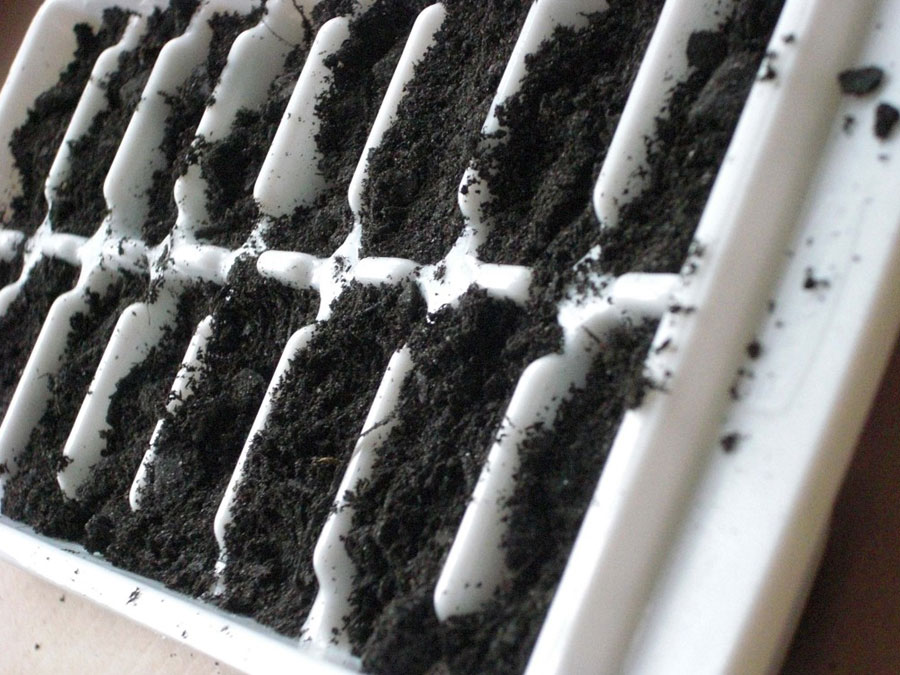 09. Ice cube tray pot
If all these solutions are not arranged, you can use the ice cube tray used in your freezer as a seed starter. It is quite cheap and easily available. You can bring it year after year. see more.
Read also:
09 DIY plastic bottle garden projects. How to use eggshells in the garden.
For Pin :