Using Eggshells in the garden
Eggshells are versatile for the garden, but we throw Eggshells after eating, but do you know that these The way it is rich in nutrients for us, it provides nutrients for our plants as well. These are mainly rich in calcium. Learn how to use eggshells in the garden, Use Eggshells as a seed starter, Eggshells as compost,  Use Eggshells to prevent slugs and snails, Add calcium to your Houseplant, Bird food,  Used as a mulch, Worry about the Dear, Eggshells as pest control in this article. 
Recent research shows that the use of Eggshells powder in the diet increases cartilage and formation in people with osteoporosis. The average person around the world uses 150 to 200 eggs per year, but the shells from, it is thrown.
Nitrogen, phosphorus, and potassium are most important for the development of a plant, but calcium is also necessary for strengthening the plant. There are approximately 96% calcium carbonate crystals in the Eggshells, which are bound together by the proteins. Nature Bring is using 8 important uses of the Eggshells.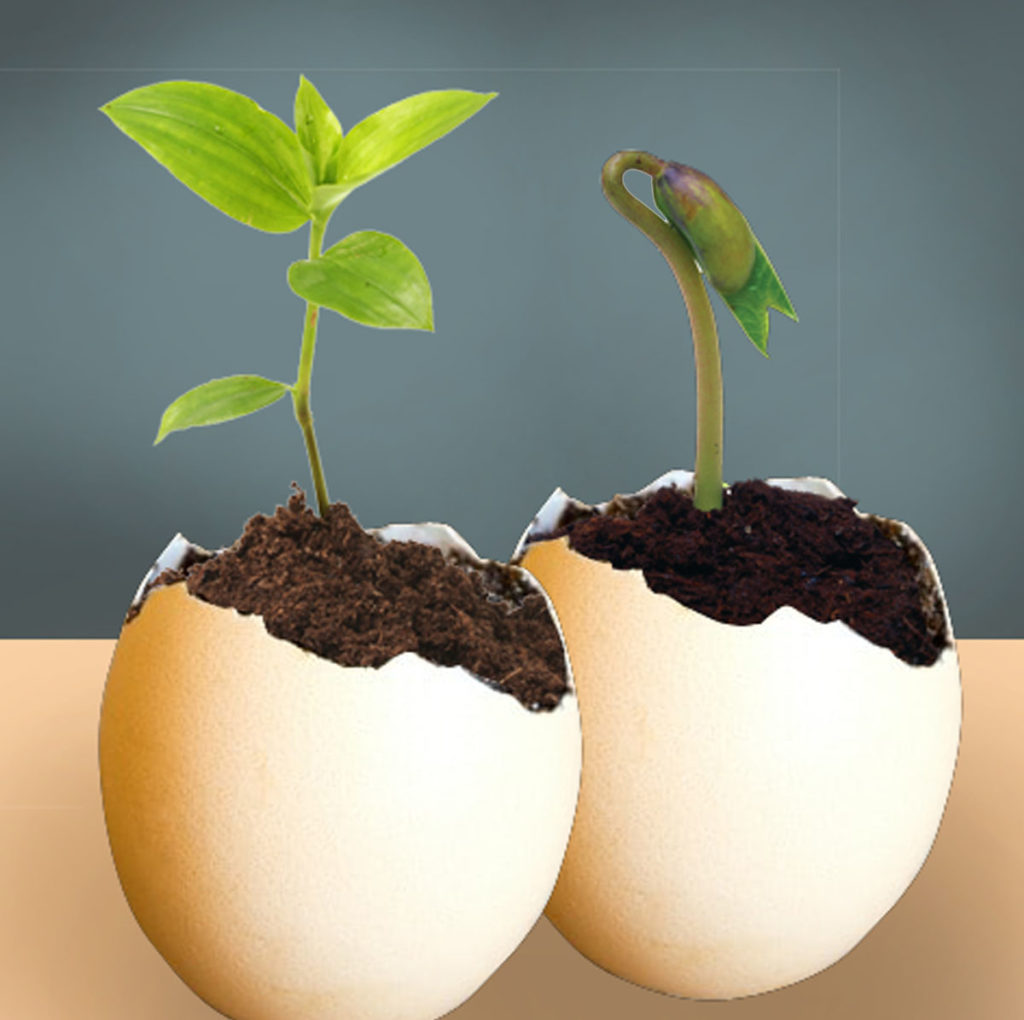 1.Use Eggshells as a seed starter
The use of eggshells is excellent as a seed starter because it is biodegradable. There is a good starter without seed waste. As soon as it comes in contact with the soil of the garden, they are quickly biodegraded, and it does twice as much as ordinary starter pots. Carefully remove the ingredients inside the egg from a small hole. After this, clean the shells properly, you can use boiling water. After that, you make a small hole in the surface of the empty shell and it will work like a drainage hole. Put these into the egg tray. Fill each shell with moist potting soil. Then add two seeds to each shell. When the seedling outgrows transplant it to a large pot.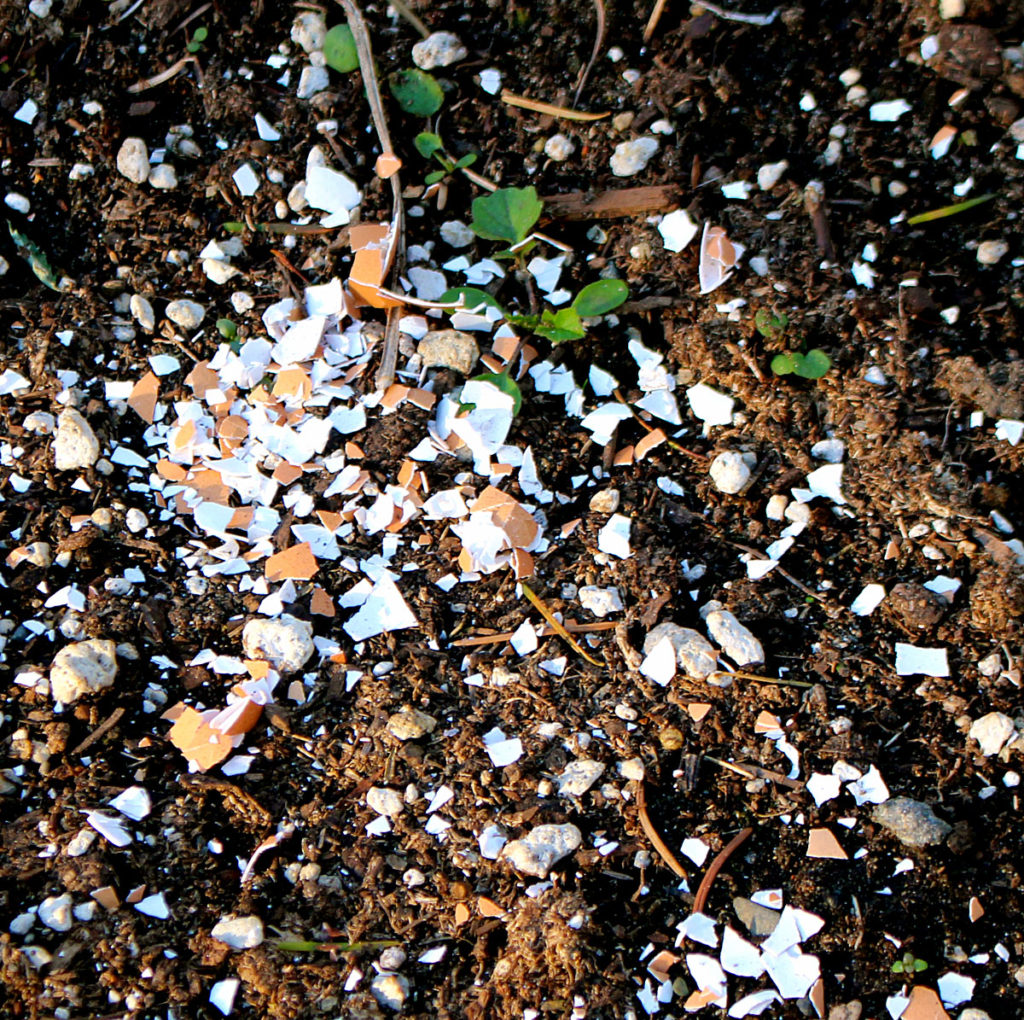 2. Eggshells as compost
Instead of throwing the shells around you, add it to your compost. Adding is beneficial because this will cause calcium in the compost. This essential nutrient helps to build the cell wall of the plant and helps the plant to grow rapidly. Without of calcium some fruits and vegetables such as tomatoes, chilies, and squash, etc., grow, but eventually, they rot because the amount of calcium available to the plant is low.
There are easy ways to add in your compost.  Because the proportion of shells is a very high area, they are decomposing very fast. Do not worry about grinding this just press under them inside on the pile or into the barrel. You can also include crumbled shells in the spring by holes directly around the plant. During the Spring Season, you can distribute shells on the whole ground. Until the ground soil becomes hot, you can do this process. Read more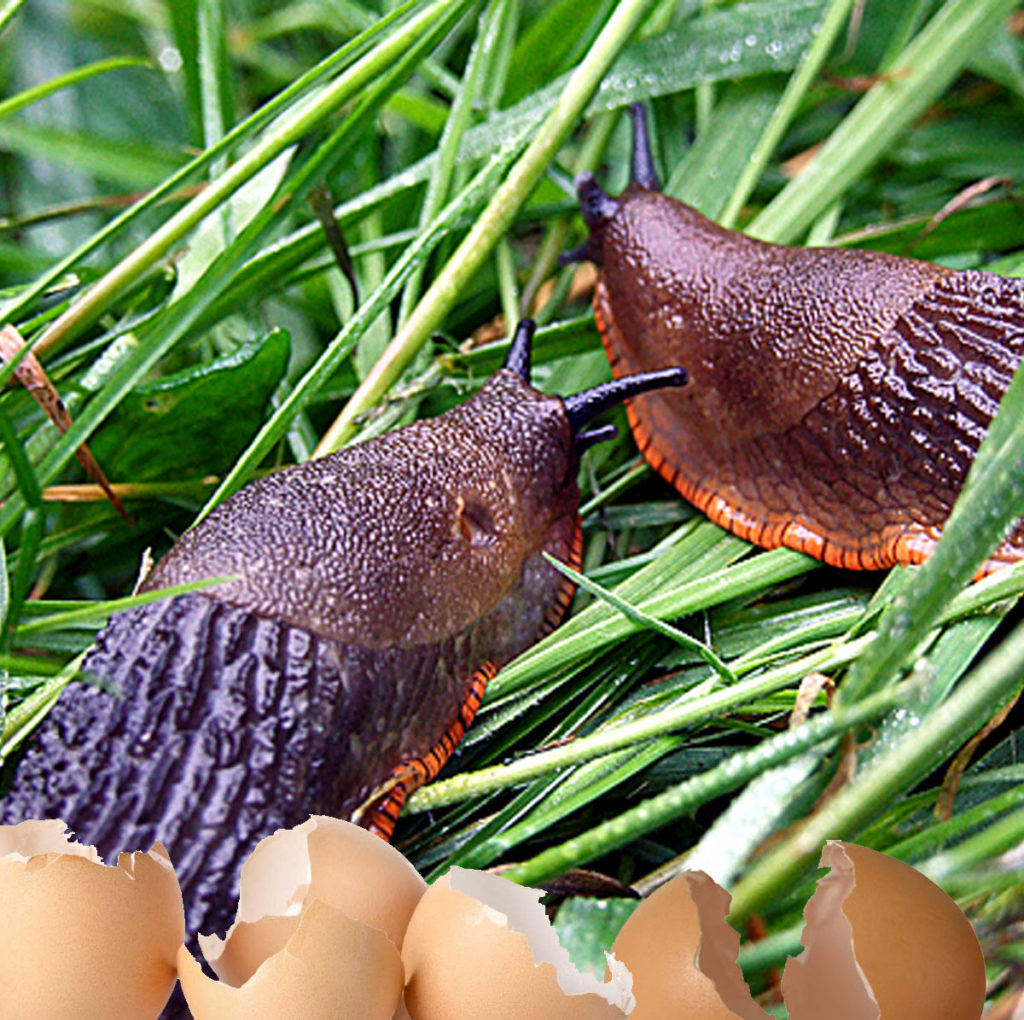 3. Use Eggshells to prevent slugs and snails
If slugs and snails are bothering in your garden, then keep these little insects to coarsely crumbled eggshells all around the plant to eat. The sharp edges of the shells will stop these insects; most of the snails and slugs will easily go out in search of easily available food. Naturebring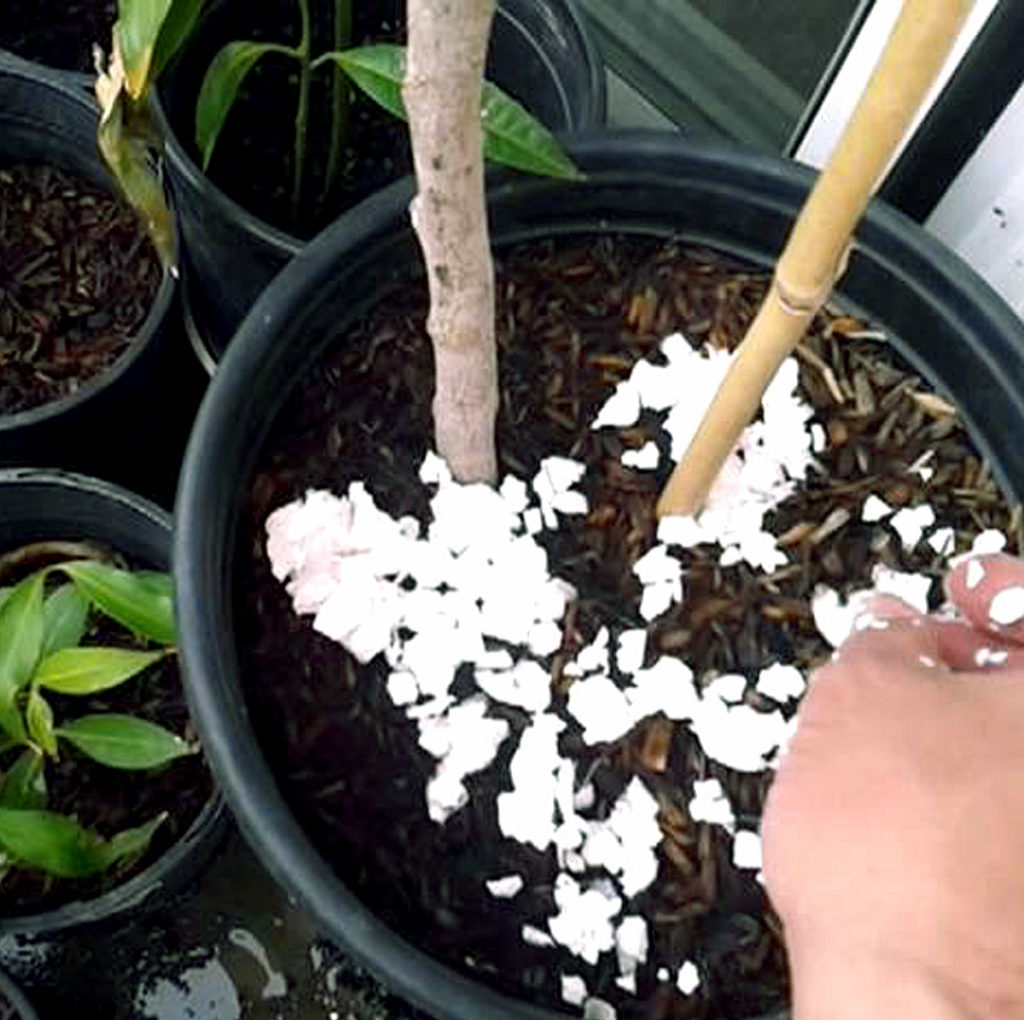 4. Add calcium to your Houseplant
In the house, you can add calcium to your houseplants as well as other fertilizers. It is very easy when you boil the egg, leave the remaining eggshells for two days after use, and then use this strained water for your houseplants. It has been observed that after giving the water to the plant, there was an unexpected growth.
5. Bird food eggshells
Just like our bodies and plants require calcium, birds also need calcium in their diet. This is especially needed for female birds, who are laying their egg are after and before. For this, you crush shells and keep them in a vessel near the bird feeder. This will fulfill the extra calcium for female birds.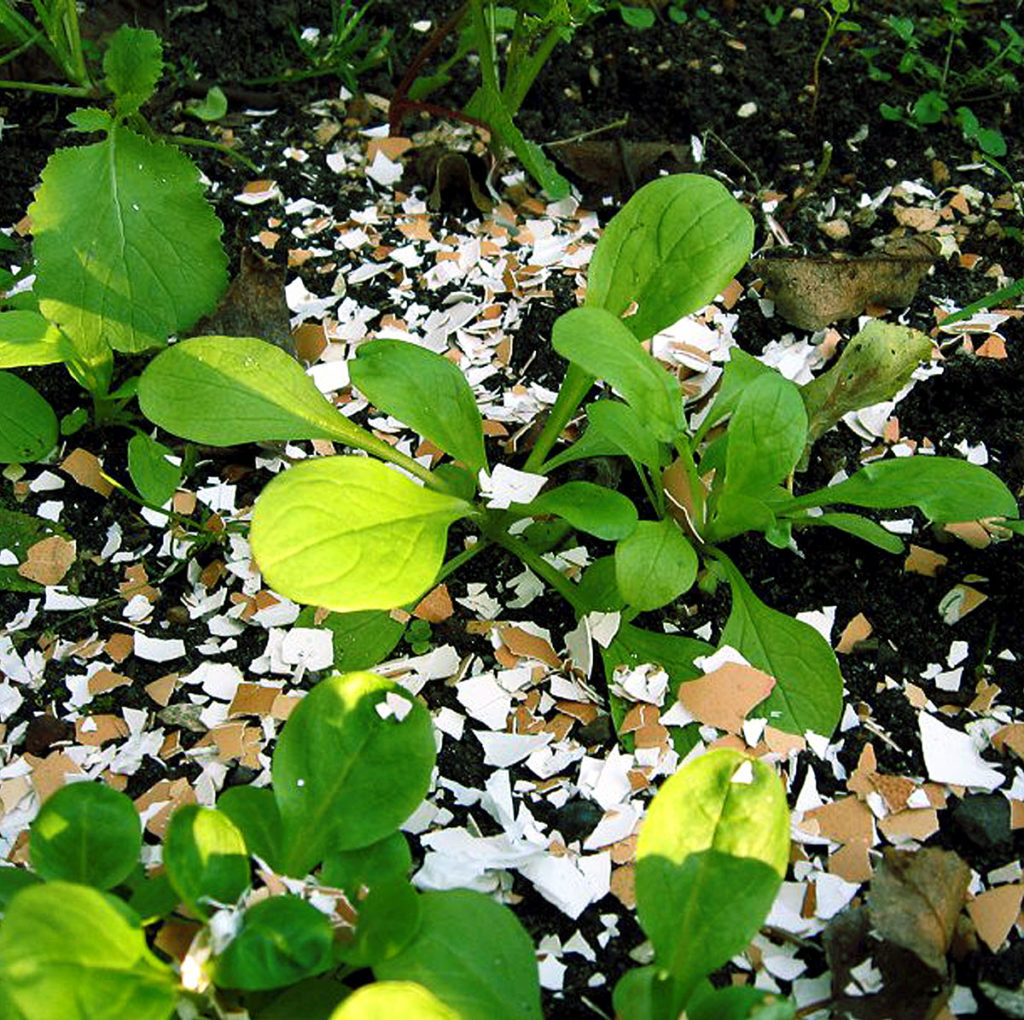 6. Used as a mulch
Calcium provides a strong root system for plants. Crushed eggshells give calcium to the soil in very high quantities. They help to increase water flow and air circulation. These are used as mulch. You can also apply its thick layer, it will help to control the weeds. For details.
7. Worry about the Dear
If you are worried about the deer in your garden then spread some eggshells around the plant. Deer hate the smell of albumin and prefer to stay away from this odor area, because of which it smells of raw egg. Yes, but need to be careful to use this method because small insects are attracted to it, which they like to eat.
8. Eggshells as a pest control
The flea beetles, the Japanese Beatles, become more uncontrollable in your garden in the summer. Slugs also harm your plant. This reduces as a deterrent. Crush the well-cleaved shells. Immediately after crush, you can use it directly. If you sprinkle its powder on the Beatles, then it starts to stagger and revolves around and eventually dies. You can sprinkle it on other insects, but keep in mind that with these insects, the useful insects of plants do not die.
Read also: How to get rid Garden slugs. 6 Stunning effects of Milk in the garden. 14 Gardening Hacks is useful for your smart Gardening. 9 Perfect DIY Seed Starter. 09 DIY plastic Bottle Garden Projects. Container gardening: Best filler plants. Enjoy Gardening and stay fit and healthy. 10 Splendid plants for Flower bed gardening. Growing Cornflower. DIY low budget gardening Ideas. Beat flowers for Bees and Butterfly garden
For Pin: