Best flowers for Bees and Butterfly Garden
Best flowers for Bees and Butterfly garden | Pollinator Garden. Some garden insects such as butterfly, honey bee, and other pollinator pests a major role in producing ornamental and edible plants in your garden. These insects are attracted to seeing beautiful flowers, you need these flowering plants to increase their numbers. For this native flower is a good choice, you should choose perennials and low-maintenance plants for your Butterfly Garden.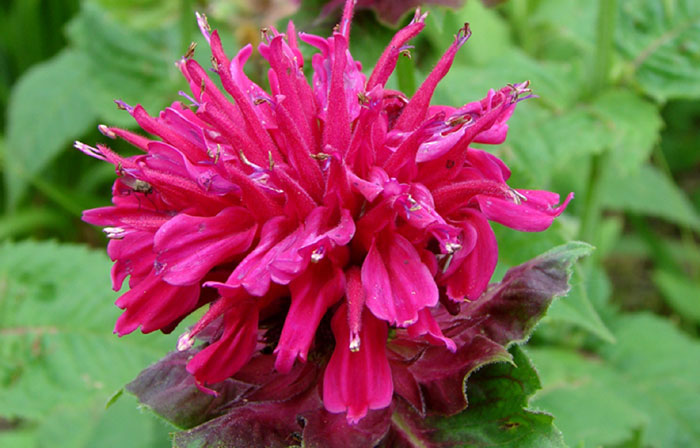 01. Bergamot (Bee Balm)
All want to encourage pollinating insects to populate their own gardens. Because without them our flowers or crops are useless, therefore, to attract beneficial insects, we use plants like Bee Balm. Bee Balm is the best plant for adding pollen to your garden. Gardeners are growing Bergamot not only by their attractive colors, but they are housed in the garden to welcome pollinator pets Hummingbirds, butterflies, and honey bees. Bergamot  (Monarda) is a native flower, its perennial flowers blooming in the mid-summer from late summer. Bergamot leaves are aromatic and hairy appearance beautiful flowers for your Butterfly Garden. Read more.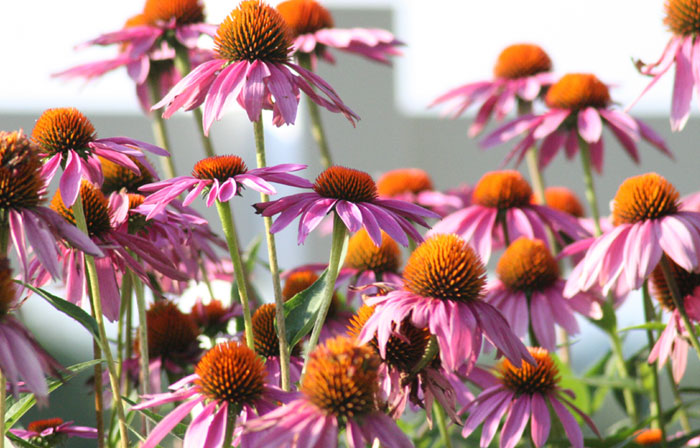 02.Cone Flowers
Cone Flowers are popular summer plants flower. The care of these flowers is quite easy. These are very good cut flowers and tolerate drought. Daisy flower cone in the middle like that, but it is cocked. The head contains the seed. Coneflowers are blooming throughout the summer. The plants that can be up to a height 16 inches to 4 feet. Pests do not irritate the plant. Coneflower attracts butterflies and head songbirds. The flowers are purple, pink, and white, and includes a new orange variety.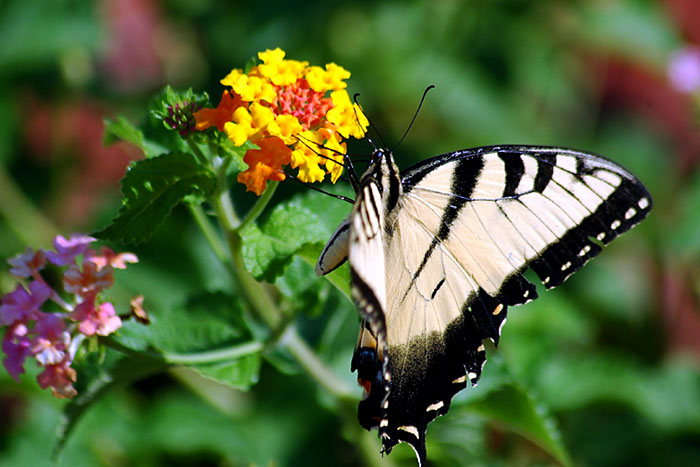 03. Lantana 
Lantana has a lot of small flowers, most of Gardner's annually grow in cool climates. In warmer climates, Gardner is familiar with its aggressive form of production. It is called Red Sage, Wild Sage, Yellow Sage, and Shrub Verbena. Read more.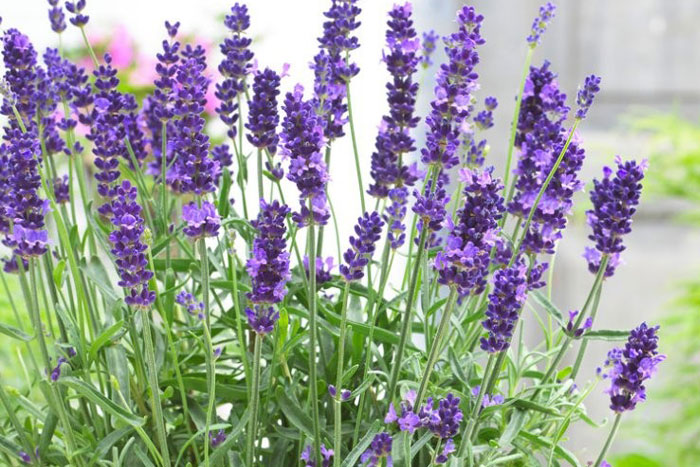 04. Lavender
You can grow Lavender in Containers in the room, in the courtyard, or on the terrace, you can change the place according to the weather. You can easily develop herbaceous plants with little care. However, to develop inside the house you will have to make the optimum growing position which is a bit difficult. Lavender flower is world-famous for its aroma and beauty. It is a native of the arid Mediterranean region. Lavender grows well in any environment, for this, it requires dry air, hot soil, and sunlight. Read more.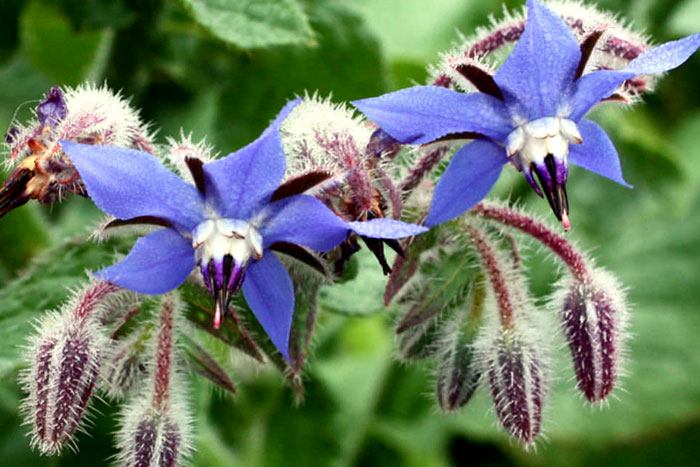 05. Borage
Borage are flowers shaped like stars, these blue, purple flowers attract beautiful pollinators. These are a good option for your garden. Some people are also called star flowers due to their shape. These are from the Boraginaceae family and have an annual herb. It is native to the Mediterranean region. Due to the medicinal properties in this plant, it is used for skin diseases. These plants are self-seeding, once planted, they grow year after year.  Read more.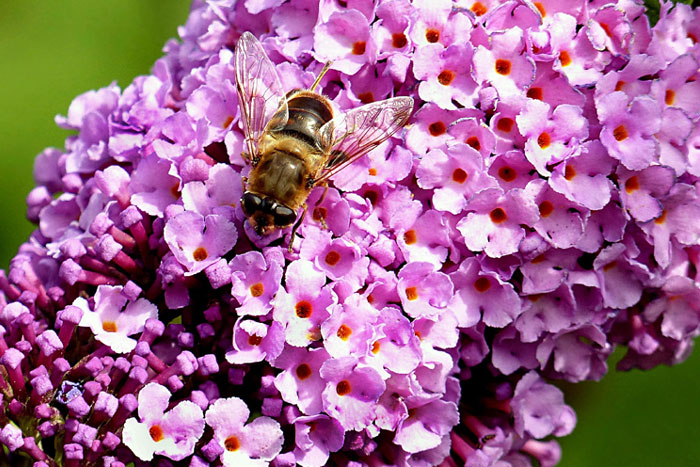 06. Butterfly Bush "summer lilac"
The butterfly bush is a beautiful, and fast-growing deciduous shrub, in which flowers come in the flakes, these flowers are like a long, spiky trunk that blooms from summer to autumn. Its flowers come in many colors, and butterflies and other pollination insects like it.  Most people like to cultivate lavender-pink, white, and dark purple colors for their Butterfly Garden. Read more.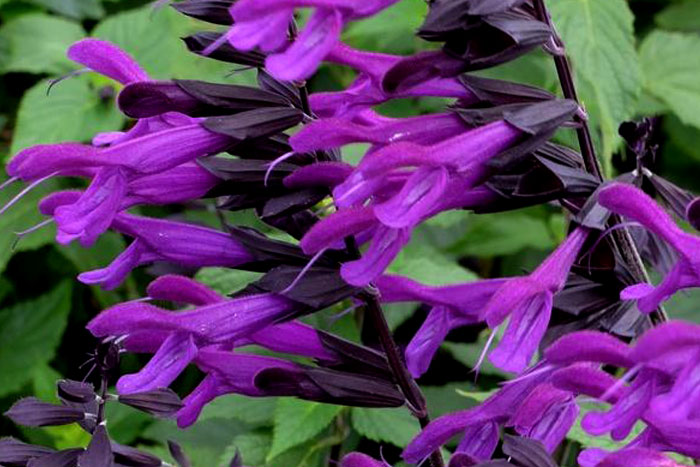 07. Salvia
There is a large group of salves, with annual, biennial, and perennial shrubs. It has more than 900 species. Its other common name is sage. These are the charm of your garden and borders from Midsummer to frost. Most gardeners grow Salvia to the charm of your garden due to the brilliant red spiky blooms in summer and autumn.  The famous salvia is the culinary herb sage with bright brownish-green leaves. Read more.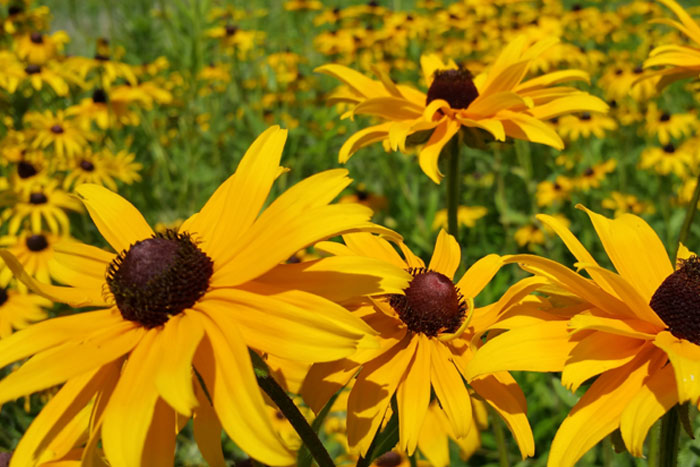 08. Black-eyed Susan
This daisy-like flower is very popular for bees and Butterfly Garden. Black-eyed Susan vine is a perennial climbing plant grown in the temperate and cooler areas annually. This Bell can be up to 8 feet in length. You grow it in your garden and enjoy the beautiful flowering vines, which bloom in early summer. You can grow this vine from seeds. After 10-24 days place bean sprouts. You can plant from its healthy branch. To grow the bite, separate the leaves under a healthy branch and put it in a glass of water. Leave it for a few days, after a few days it takes root. Read more.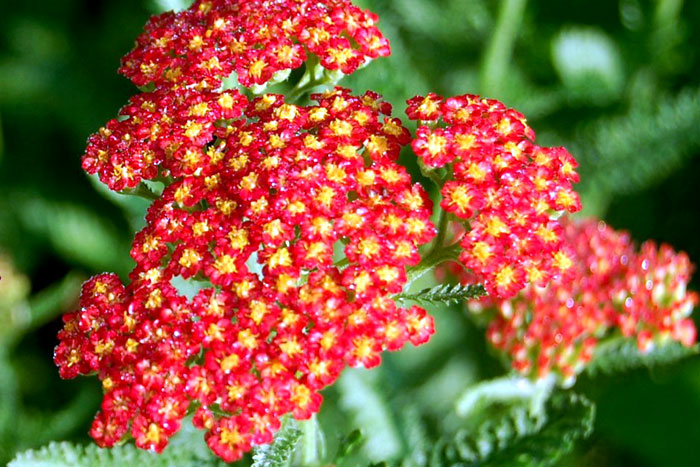 09. Paprika "Yarrow"
This perennial flower attracts the butterfly and other pollinators. Paprika "Yarrow" is its common name.  Yarrow is a type of medicinal plant. They are attractive flowers and quickly bloom early to late summer. These flower stems are long and flatheads. Flowers bloom a week after moonlight looks. Its height is 20 inches. It is the best flower for containers and patios. These are fast-growing plants. This plant likes natural and acidic soil. Read more.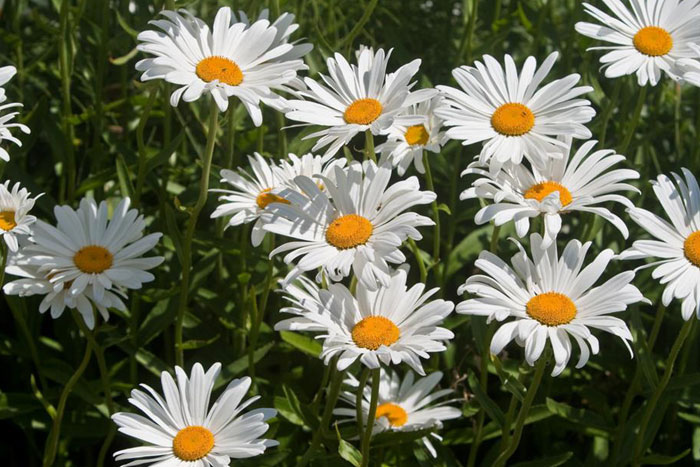 10. Roman Chamomile
Roman chamomile is perennials and the US Department of Agriculture increases in hardness areas 4-9. It has fragrant flowers, which people use for herbal tea. These small fruits, flowers like Daisy, bloom in the whole summer, its fern-like red leaves lead to the use of garden beds and borders. Its maintenance is minimal and can tolerate most of the soil. It attracts many pollinators. Read more.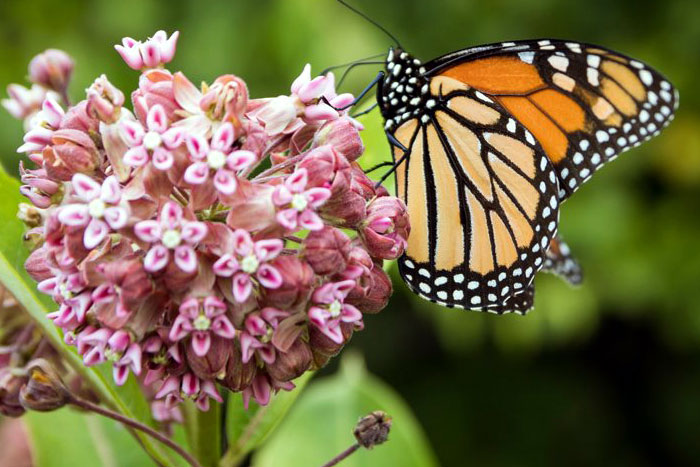 11. Milkweed (Asclepias)
Milkweed is very popular for attracting many pollinators in the garden. Monarch is the only host plant for the Monarch butterfly, so many gardeners have given importance to the extinct Monarch population to connect with their garden. However, these are also a decorative and exhibition plant for gardens and offer prolonged bloom in the summer months. Read More.
Read also:
How to grow an Edible Nasturtium plant. How to grow Garden Phlox. 8 Long blooming Summer plants. How to grow Jasmine. 10 splendid plants for Flower bed gardening. Hollyhock Growing information and care. 11 Best Winter Flowers for your garden. Growing Cornflower (Bachelor button).
Happy gardening.
For pin: