Climbing plants
7 Splendid Climbing plants | Flowering vines | creepers. These Climbing plants bring beauty into your home, fill the empty walls in the house are used as a welcoming entrance. Its height can be up to 20 feet, most of these are blooming in the spring season. Many people tend to use these flowering plants as a fence.  Trumpet vine,  Bougainvillea,  Colorful climbing plant Clematis, Nasturtium highly appealing climbing plant, Zephirine Drouhin Rose, Grape great Climbing plants, and Wisteria know about these flowering vines in this article.
1.Trumpet vines
Trumpet vines don't need additional fertilizer and actually thrive on the only moderately fertile soil. Add a thin layer of compost in spring to keep the vine healthy. Trumpet vine does need moist soil, however, Requirements full sun, part sun, part shade. These flowering plants Shrub Vines Categories, they are best climbing plants for your balcony, and home entrance.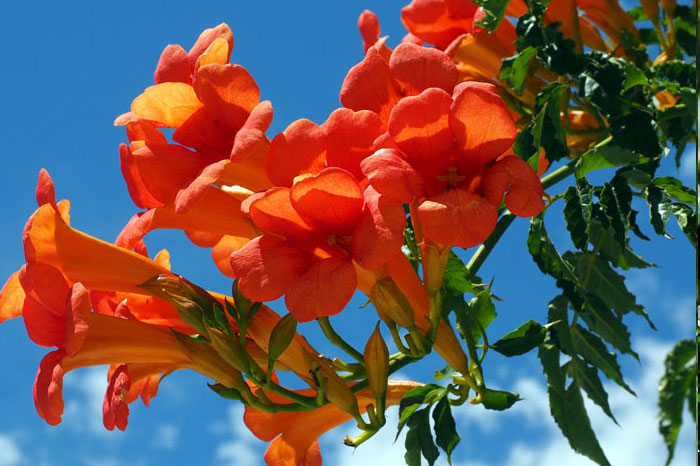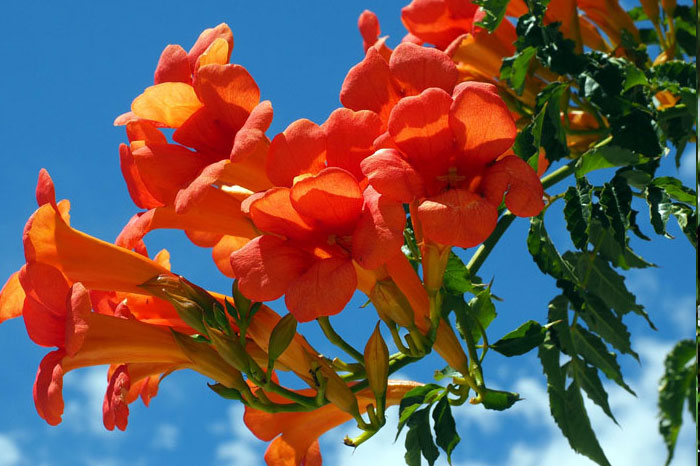 2.Bougainvillea
If you are looking for something bright, colorful, and floriferous in your garden then bougainvillea must be your choice. Bougainvillea can grow very well on shrubs, hedges, and fences from 3 to 40 feet, it is the best climbing plant for shade. If you take care of the bougainvillea plant well then this plant will prove to be the best in your garden. This is a very attractive climbing plant, you plant it in a small utensil or leave it to climb the garden trail or fence, it will spread with full elegance at the trail and your entrance. Read more.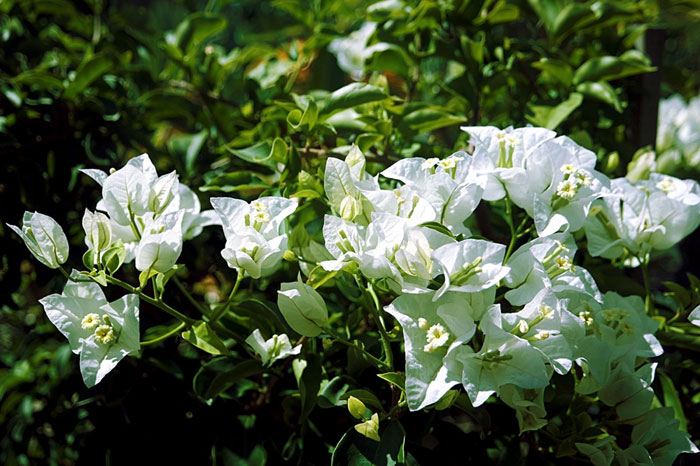 3. Colorful climbing plant Clematis
Clematis is a genus of about 300 species within the buttercup family Ranunculaceae. Their garden hybrids have been popular among gardens beginning with clematis.  They are mainly of Chinese and Japanese origin. Most species are known as clematis in English while some are also known as traveler's joy.
If you want the Clematis for your trellis or arbor you will have to go with the taller variety of clematis. The blooming season begins during the early spring and only after one season the whole structure will be covered in Clematis. These creepers plants are easy to grow, require less maintenance and at the end of the year, your garden will be filled with intriguing and colorful flowers.  Read more.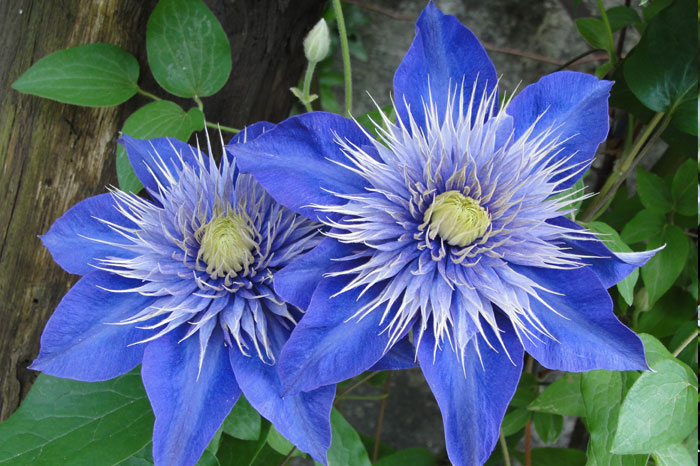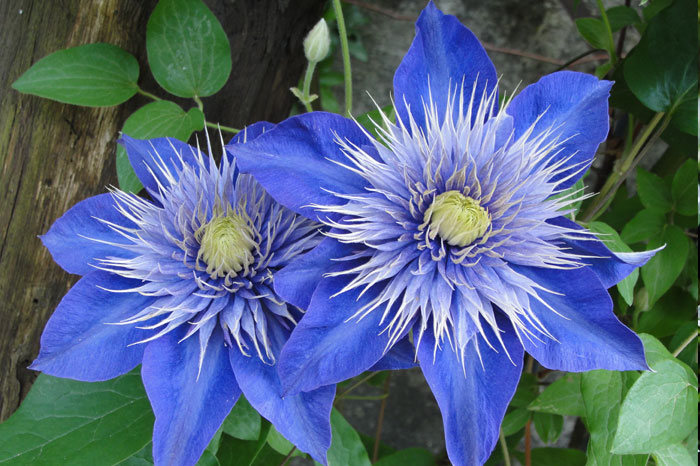 4. Nasturtium highly appealing climbing plant
These vine flowers are available in highly appealing colors such as yellow, orange, maroon, red, salmon and an apricot shade. With green leaves and colorful flowers, this vine looks like a beautiful painting. They are very easy to grow and flourish well if maintained with care.
You can easily grow in a container and use it to ground cover. Due to the attractive aroma, it is specially used as cut flowers. Nasturtium is easy to grow and they are rapidly developing. The flowers come in the summer and autumn season of red, orange, and yellow colors. These have come in many varieties such as wild-type, single and double flowers. Gardeners select nasturtium because they are living in climbing or vertical gardens, ground covers, weed barriers, and mulch is living longer. Read more.

5. Zephirine Drouhin Rose
These vines are among the best climbers with inimitable roses on it. The canes of this rose are thornless and have the beautiful burgundy color which will make your garden look alluring. This unique flowering doesn't require much of sunlight and blossoms very well in shadows as well, so if your garden doesn't get the direct sunlight this Zephirine Drouhin Rose is just suitable for your garden. Must see.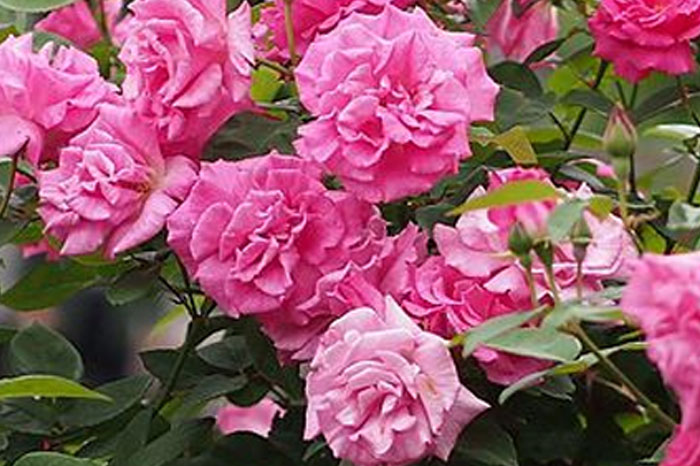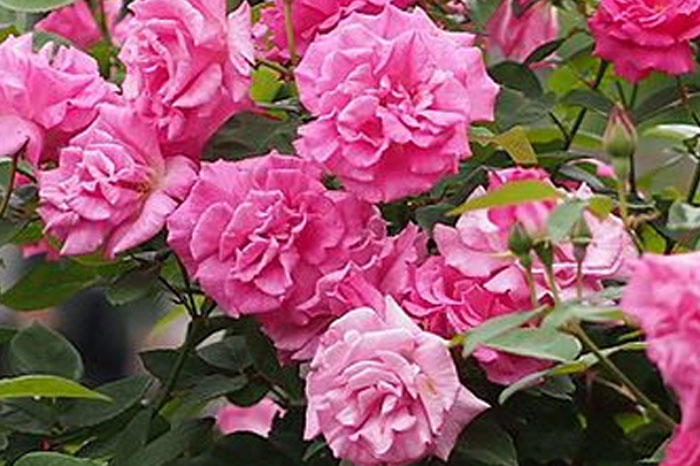 6. Grape great Climbing plants
They are very easy climbing plants to grow and can flourish on average, well-draining soil. Grapes need full sun and most varieties are hardy to zone 4. Grapevines climb using tendrils that attack to trellises or arbors easily. The woody stems need a sturdy, permanent structure to climb on as grapevines are very long-lived.
Grapes are a woody perennial vine. The flowers and fruits are grown in Cannes. It is a long season crop. Yearly pruning is very important, due to health and plant size is shaped. Nowadays, people are beginning to find it in houses and courtyards. Read more.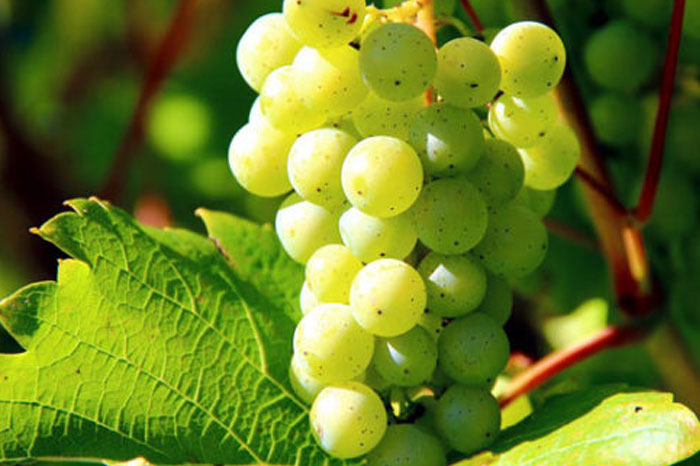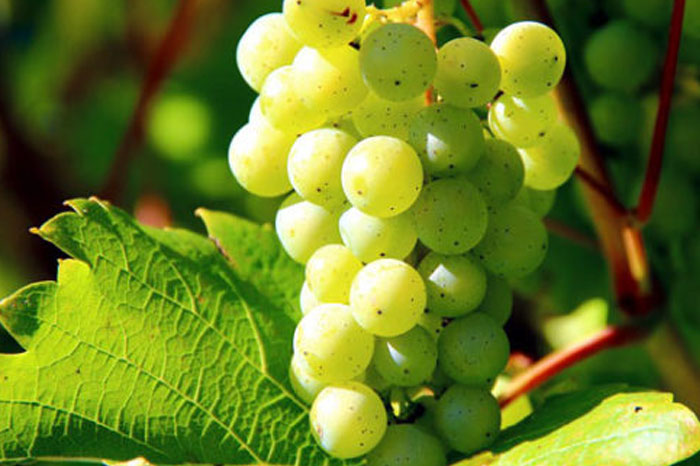 7. Wisteria
Wisterias are a classic choice if you are searching for a very hardy vine. Wisteria doesn't fare well in cold so make sure it receives plenty of sunlight. This vine requires deep, rich soil that is somewhat moist but will tolerate many soil conditions. Once planted, pruning is the only important requirement for wisteria vine care. Since this vine is an aggressive grower, there's no need for fertilizing and being drought tolerant, wisteria requires little watering. Read more.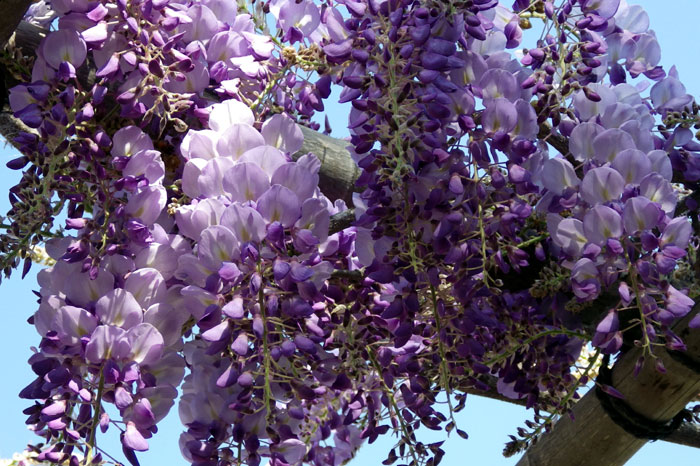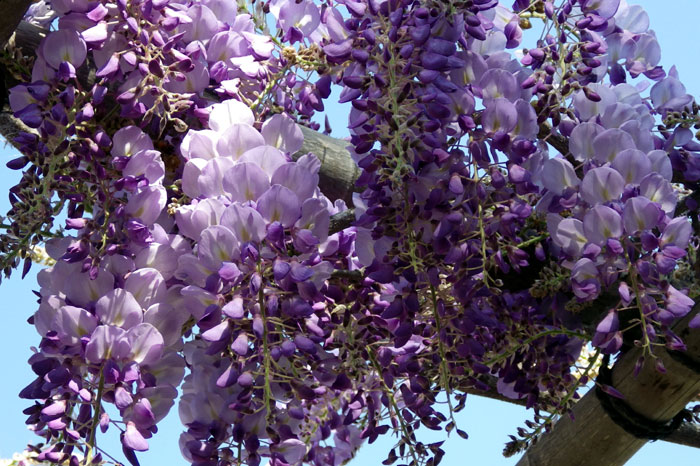 Read also: Flowering vines for your Balcony garden. 10 most fragrant flower plants for your garden. 10 most fragrant flowers for your garden.
For Pin: