Kidney Beans (phaseolus vulgaris)
Learn How to grow Kidney Beans at home, Rajma, Red kidney beans, Growing Kidney beans in containers, Kidney beans variety, Rajma recipe, and more about this plant.  If you want to produce healthy food at home, then red kidney beans are a good choice. It is full of folic acid, vitamin B6, magnesium, and antioxidant properties. However, it is not mentioned that they are a rich source of cholesterol-less fiber. The seeds of the kidney bean are large and dark red, and they look like human kidneys according to the name itself.
Large dark and red kidney beans are commonly used as soup and vegetables. They are native to Mexico and are a good choice of meat. Approximately 95 days is needed until harvesting. Red kidney beans are usually harvested as dry beans in full maturation.
It contains rich fiber which prevents sugar levels from growing rapidly and is a good option for people with diabetes, hypoglycemia, or insulin resistance. Follow the steps below to develop kidney bean.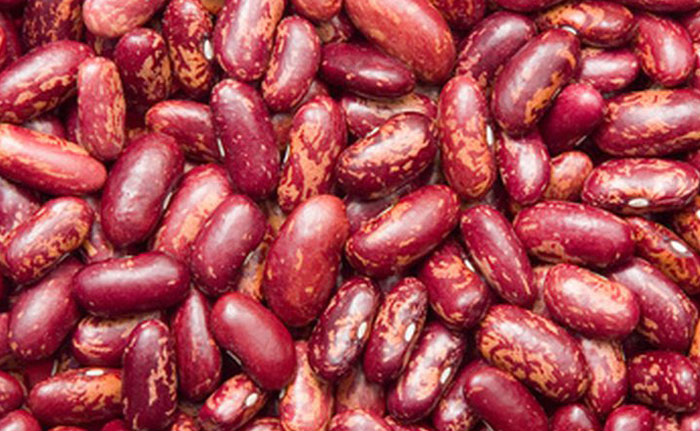 Classification rajma 
Scientific name                         Phaseolus vulgaris
Common name                          Kidney beans, Rajma, Laal Lobia, red kidney beans
Plant type                                 Vegetable
Sun requires                              Full Sun
Farming time                           Spring
Soil                                          Moderate loam soil
Soil pH                                     6.0-6.5
Zone                                         3-9
How to grow Kidney Beans (Rajma)
Soil and Location
Phaseolus vulgaris beans flourish well in any dry and loose soil.  Moderate loam soil is most suitable for Rajma. If your soil is heavy soil, then use organic manure or sand to improve the soil. Prepare your garden a few weeks before planting, then the best results will be found. The pH level of the soil is 6.0 to 7.0isthe best. Rajma likes the position of full sun.
Temperature
The soil temperature is 22 ° C-28 ° C is the best. If possible, temperatures below 15 ° C should be avoided.
Planting
The best time for planting Rajma is spring. Plant its seed in 1 inch deep rows and 18 inches apart. Avoid direct water, use drip irrigation, it slows down the soil. In good condition, you can get 85 percent germination.
Propagation
Red kidney beans are not transplanted well, so you can start with planting in the garden at the right time. Therefore it is right to develop it by seed.
Watering
After the sowing of the first irrigation of phaseolus vulgaris after about 25 days, after four more irrigation, after four more irrigation. Never dig deep irrigation in the ground, water should not stop. Do not make deep irrigation while making flowers and legumes, it can be a cause for low yield. Read more.
Fertilizer
After 2-3 weeks of planting, you give it organic fertilizer (rotten dung manure) of its plant, in the desired soil. Half the amount of nitrogen and the full amount of phosphorus in the row below the seed during planting. You can give the remaining amount of nitrogen after the first irrigation after 30-35 days of planting.
Harvesting Rajma
As the summer season ends, its plants begin to weaken, and later die. Leave the plants as long as the leaves, stems, and pods do not dry completely. When the leaves begin to left and become ready after harvesting, then you pull the whole bean plant and keep it in a dry ventilated, and shady area. Leave the plants completely drying, after one time you will see that the bean pods open naturally. At this time you can pick the seeds. Once the legumes are checked, remove stubborn and clinging beans. If you want to use green legumes, then when they reach 6 to 8 inches in the length and the beans start to bulge, you cut it.
Growing Kidney beans in containers
Kidney beans can also be grown very easily in the container, but for that, you would be better to use the bush variety. Use this minimum of 12-inch containers for this bean plant.
Red Kidney Beans care
Kidney Beans Plants need water regularly, But do not let the soil wet and once the soil surface appears dry, water it again.
Moist is not required to keep the soil moist, but be sure to take care of them during hot or dry weather. Good moisture is necessary for the land during planting for good germination.
It is good to use a thick layer of mulch to control the weed. 

Read more.

Rajma vining type beans in the open space because it requires any support or trail to develop.
If you want to grow outdoor from seeds, plant it in spring after the date of the last frost. Do not be too early or the seed will rot.
Insect and disease phaseolus vulgaris
Kidney beans plants are often affected by fungal infections. Therefore, it should be avoided by giving water from above, leaving the leaves dry. Its leaves are disturbed by many different types of pests, mainly in leafhoppers, whiteflies, slugs, aphids, and beetles. One of the easiest ways to get rid of these insects is handpicking, you can also use another insecticidal spray. Deer and rabbits also damage it, use trap and fencing to get rid of them.
Kidney beans (Rajma)variety
HUR-136
Its most popular type is HUR 136, which is ready in about 105-107 days. With good irrigation and proper crop management, you can get a good yield from this variety. Its color is dark red.
PDR-14 (Uday)
It is a good kind to grow in the plains. It is a bushy plant. The height of its plants is 16 to 20 inches. This variety is ready for harvest in approximately 115-120 days. The color of its seed is spotted.
VL- 63
It is also a good variety that is ready after about 110 -115 days. The color of its seeds is buff.
Rajma recipe
Rajma is a traditional recipe, most people consider it a special Sunday dish especially on holiday days. It is trendy in Punjab and North India; however it is liked by people all over the world. People like to eat with plain rice, cumin rice, or naan.
Read also: How to grow Onion in containers. Growing Beetroots in containers. Growing Black currents in containers.  How to grow Lily in containers. 9 easy tips to growing Tomato Plant. Pointed Gourd cultivation. Ridge gourd growing and caring. Lupins' growing and care information. 8 Frugal gardening tips.  Turnips growing and care guide. About us. Cumin herb growing guide.
Happy Gardening
For Pin: