Growing cumin plant
How to grow Cumin herb | Growing cumin from seeds | Jeera. Cumin is native to the eastern Mediterranean Sea from western Indian states. Cuminum cyminum is annual flowering plants belonging to the family Apiaceae, or parsley. In India, it is known as jeera and used as herbs and important spices in Indian cuisine. Cumin is also used in Asian countries (eg China, Thai, Pakistan, Sri Lanka), Mexico, Mediterranean, and many other countries of the world besides India.
Cumin seeds are my favorite spices, without which none of my recipes are complete. It is always available in my kitchen.
Jeera is cultivated mainly in a moderate subtropical climate. Moderately cool and dry weather is ideal for its cultivation. Cultivation is difficult in areas with high humidity and excessive rainfall.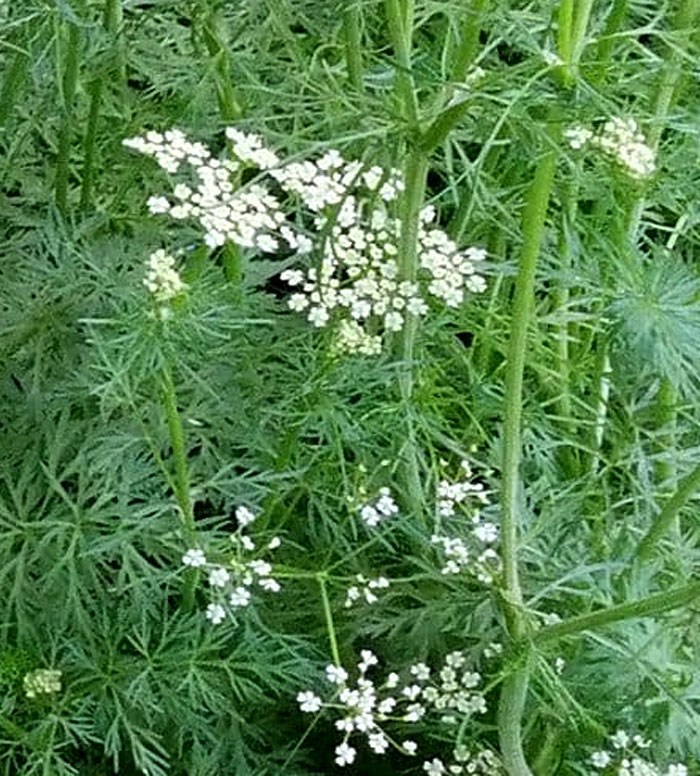 Cumin  overview
Scientific name                   Cuminum cyminum
Common name                   cumin, Jeera
Plant type                             Spice/ herb
Sun required                        Full Sun
Soil                                           Well-drained loamy  rich soil
Soil pH                                    7.0-7.5
Zone                                        5-10
Popular name
Cumin is known by many other names.
It includes Cumin, Comino, Jerridge, Jilkara, Jintan Puteh, Jinten, Jeera Zeera, Jeera, Jiraka Jeera, Jirgire, Jorekam, Jumin, Kureed, Safeda Jeera, Sultanu., spices.
How to grow cumin plant
soil and location
Cuminum cyminum plants require loam soil rich in organic matter, which is well-drained. Crop rotation is necessary for the cumin plant, so choose a place where cumin has not been cultivated during the last 3 years.  Plants grow widely in the pH range between 6.8, 8.3, but a pH range between 7.0 and 7.5 is best.  This herb plant is grown yearly in warm places, so the presence of the full sun is ideal for this plant.
Water
Cuminum cyminum requires regular watering, but water drainage should be good. Be careful of excess water and when the soil surface dries then soak it well again.
Growing cumin from seeds
It can be easily grown by seed, if you start planting seeds indoors is about 4 to 8 weeks before the last expected frost in your area. It takes about 4 days to germinate.
The spring season is an ideal time to sow jeera seeds.
Planting the seeds shallowly, about inch 1/4 inch deep below the soil surface. Keep moisture in the soil for germination.
Keep the distance between the plants 4 to 8 inches apart from the row, and Seeds can be sown 18 inches apart in rich fertile and well-drained soil.
Soak the seeds in water for about 8-10 hours before planting, it will increase the percentage of germination.
It is better to plant seeds directly in the garden because it is not well transplanted.
Planting seeds in biodegradable pots is a better option, as you can plant it with pots.
Temperature
It is a Mediterranean crop and requires a warm climate, which is why this plant is not frost tolerant. People living in a cold climate can also plant it, but seeds have to be planted indoors. The best time to plant when the spring temperature is above 18 ° C.
Cumin plants care
Cumin plant requires 3–4 months long warmer temperatures, during which temperature is about 25–24 ° C better.
Before planting, make the soil well fertile and well-drained.
Transplant out only when the temperature is 14 to 20 degrees Celsius.
Mulching with grass, straw, or fallen leaves around plants helps to get rid of water logging and maintain moisture in the soil.
Cuminum cyminum plants should grow in bunches so that these plants become each other's support.
Harvesting
Cumin flowers begin to start by the middle of summer and require about 100-120 days to reach viable seeds (mature stage from sowing date).
When the seed pod becomes dry and brown, then it has matured, remember that at this time the pod opens and the seeds fall on the ground. When ripe, cut the plant and hang it in a warm and dry place to allow it to dry. To avoid loss, tie the seeds together in a bag and beat to break the pod. Then blow the air and separate the seeds.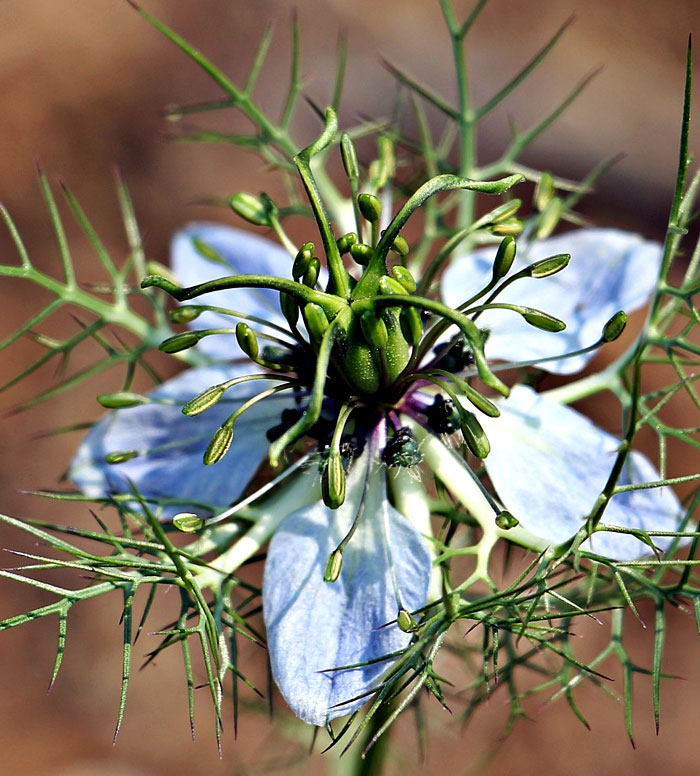 Use of cumin seeds 
Cumin spices mainly used as an in food to enhancer and medicine.

It uses a spice lot in Asian countries, the Mediterranean, the Middle East, and Mexican cuisine.

The seeds are used to make many herbal medicines, especially medicines for digestive and stomach diseases.

  spices
Pests and diseases
These plants are susceptible to some common insect and fungal diseases. You can control it easily by using herbal pesticides.
Small insects of aphids cause the most damage to these plants, causing stunted plant growth, yellowing of leaves, and curling of leaves. To control this, you can have a rapid blast of water on sunny days.
If there is a more severe condition, spray a pesticide soap spray.
Cumin plant mainly suffers from four diseases, 1. blight, 2. wilts, 3. powdery mildew, and 4. Root rot Disease.
Take care of good drainage and air circulation to prevent disease.
Read also:
Coreopsis Growing Tickseed. Begonia Houseplant growing guide. How to grow Black pepper. Chickpeas growing and care tips. Why Tomatoes are not ripening. Pointed Gourd Growing and care tips. Onion growing in containers. Bottle gourd growing and care tips. Loofah gourd growing and caring at home. Onions growing in containers. Pak choi growing in containers. Growing tomatoes in containers.
pin it