Veg Mayonnaise Sandwich Recipe
Veg Mayonnaise Sandwich Recipe is a simple and popular breakfast, which you can prepare for your husband's morning breakfast or for the child's Tiffin box. When you have plenty of vegetables available during the winter season, you can often include it in breakfast.
It is nutritious too, and when you are in a hurry, just filling some stuff, sandwiches can take a panoramic flavor shortly afterward. My favorite is the vegetarian sandwich, which I mostly incorporate in fresh dishes with fresh vegetables in the winter season. This is a beautiful texture, a  recipe with vegetables specializing in out veg mayonnaise. Well, there are many ways to make sandwich recipes and people make it in their ways. Read more.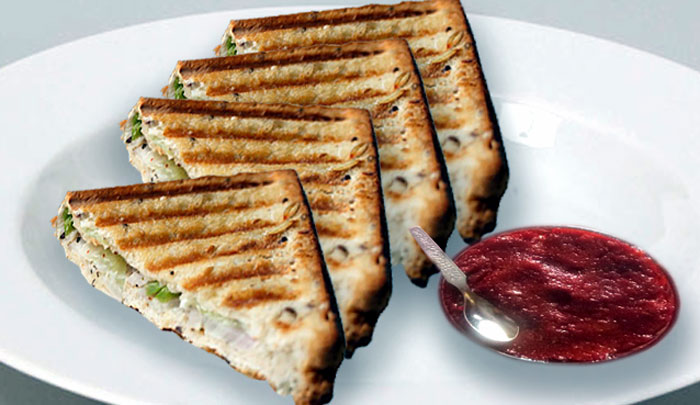 Preparation time                        10 minutes
Cooking time                            10 minutes
Serve                                        04
Difficulty level                           Easy
Ingredients for Cheese Sandwich     
(1cup = 250ml )
Bread slice                                            06
Cheese slices or cheese block               as needed
Butter                                                   as needed
Mayonnaise sauce                                 3/4 cup
Salt                                                      as needed
Black pepper                                        to taste
Bell pepper                                           01 finely chopped
Tomato                                                 01 finely chopped
onion                                                    01 thinly sliced
carrot                                                    01 medium chopped carrot
Green coriander leaves                     01tbsp
Green chili                                                  4-5
Dry mango powder (Amchoor)               1/2tsp
Lemon juice                  1tsp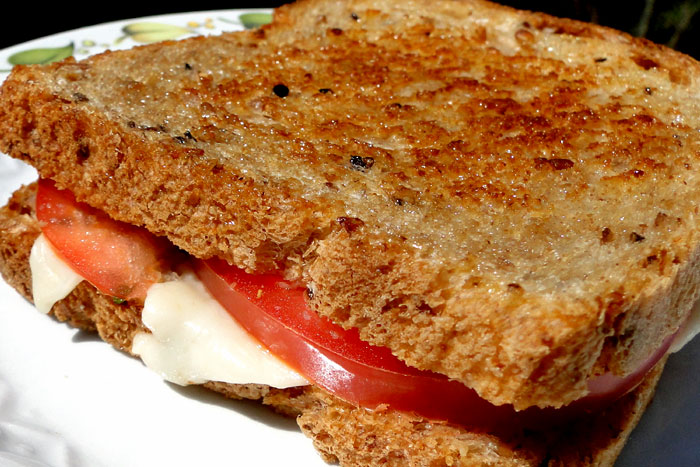 How to make Veg Mayonnaise sandwich
First of all, take a finely chopped onion, green chilli, carrot, capsicum in a bowl and keep apart.
To make the recipe, Mix well-chopped vegetables to a large bowl.
Now add salt as needed, ground chillies, dried mango powder (amchoor) and fresh lemon juice and mix well. Add mayonnaise sauce and mix,  your veg mayo filling is ready.
Now spread the veg Mayo filling on a slice of bread, keep the cheese slices and pack it with another slice.
Now apply butter on the outer part of the slice.
Keep it in a hot grill, Until the bread slice is golden and crystallized Keep in the grill. Now flip sandwich and let the slice be crispy.
Take out sandwiches and cut slices from the triangle. Similarly, cut the whole sandwich into a plate.
Serve it hot, Enjoy the Veg Mayonnaise Sandwich in the house!

Read more

.
* If you do not have a grill arrangement, you can also make it on a tawa (pan), you use a pan instead of the grill, the other method is the stuff.
Read also: How to make Paneer Pasanda. How to make palak Paneer recipe. Hot and spicy Schezwan sauce. Chicken Masala recipe. Egg curry recipe dhaba style.  Pizza  recipe easy steps.
Happy Reading
For pin: