Easy tips to grow Basil | Naturebring
Planting, Growing, and Harvesting basil
About Basil (Tulsi):
Basil is also called the Great Basil or Saint-Joseph's-wort. It is a culinary herb. This herb is called the king of herb and the royal herb. Basil is a leafy shrub whose annuity has a different scent. There are many kinds of basil, Sweet basil, purple basil, lemon basil and Thai basil. Basil can be planted easily. It is used in Italian and Chinese dishes, but it only grows in the summer.
Hindu mythology:
Tulsi plant is popular in Indian homes. Hinduism is considered sacred plant, causing it to any auspicious work is used. It is a medicinal plant, is used in many diseases. Basil is a perennial in mild winter areas as annual increases in cold temperate. Tulsi plant is put in the courtyard of his house Hindu. Traditionally basil is put in the middle of a courtyard.
Basil or Tulsi is grown for its aroma, tasty leaves and the leaves are used in salads, pasta, and sandwiches with tomato sauce.
Common Name:
It has many names such as purple or dark green leaves and purple basil is called Krishna. With green leaves it is called Shri- tulsi. Many names are Also known as Manjari, Tulsa, Ocimum sanctum, Ocimum tenuiflorum, Parnasa, Patrapuspha, Red Holy Basil, etc..
Zone USDA          10-11
Soil                         Well drained soil
Sun                         Full sun required
Watering              When soil is dry
Fertilizing             Liquid fertilizer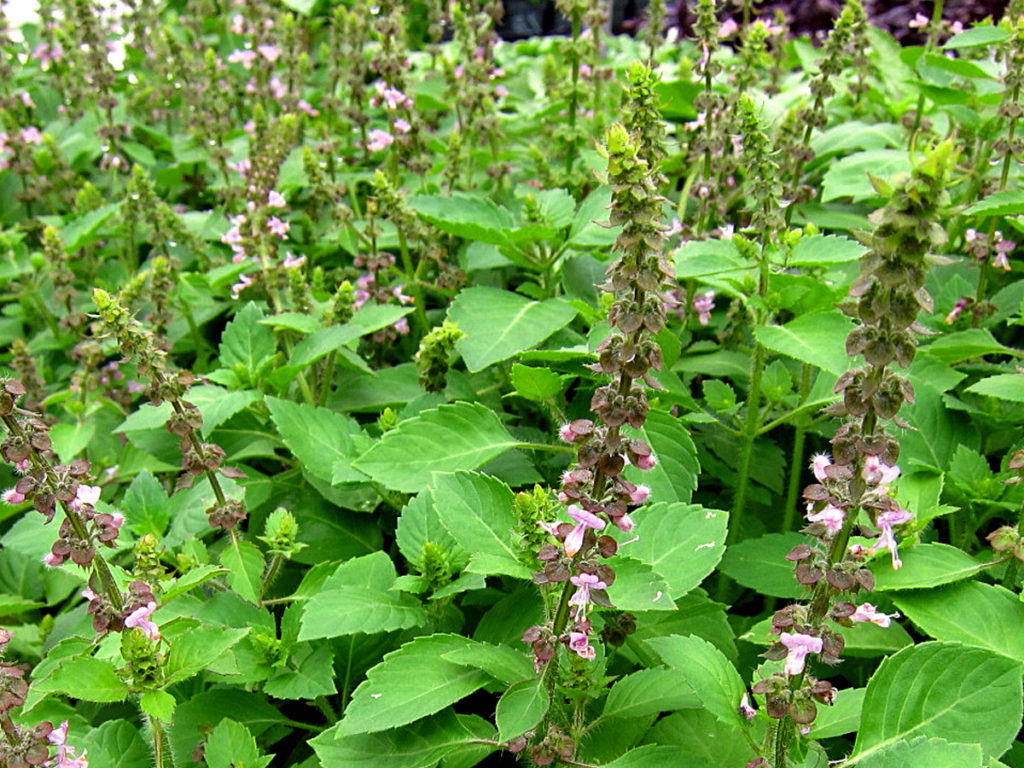 Planting and Care:
Basil plant can be tracked easily by seed. Grow it indoors before the last spring frost seeds can be planted.
The plants require full sun 6 to 8 hours. So it should be planted outdoors. The soil should be moist and well drained.
If you are planting the seeds about to 10 to 12 inches apart. You can also plant smaller.
Water the plants regularly during the summer.
As the plant will be increased, and it began to see the flowers were pinched out Flower Heads, but remember, during this time leaves are coming out continuously.
Pinch out it encourages the growth of new leaves. Buds and old leave from the plant continuously separating plant Healthy and develops.
Too much cold whether basil plant so it can finish the harvest before your make basil.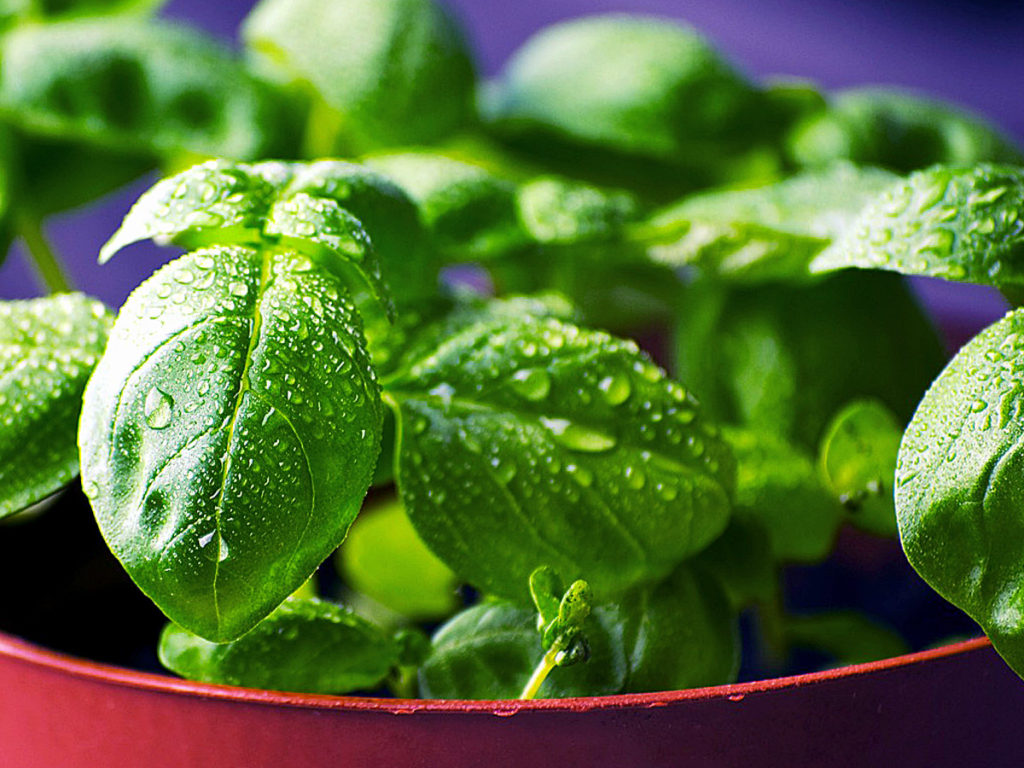 Basil in a container:
Potting Mix basil seeds in a container with a 1.5 inches deep kept it. Then a little water sprays and places the container inside the room where the light should be arranged. Keep the soil moist.
Keep the container in a place where indirect lighting is coming to room temperature 75 to 80 degrees Fahrenheit.
Plants planted in a small container transplant when he goes out 2 or 3 sets of leaves. The soil is moist but not sloppy. Place in direct sunlight in the morning, and then increase the period.
Basil in containers at least 6 inches deep to transplant. Make holes on the surface of the container to get water. Water when the soil was dry.
Pests and Diseases:
It is usually free of diseases and pests. Yes, however, if it is planted in poor soil, so some common pests such as bugs, fair, white flash, aphids, spider Meets etc. can attack. Use organic Pesticide or insecticide soap for treatment.
Harvest:
When the young plants should be 5 to 6 inches long, then select the second set of leaves for pinch out.  This will encourage your plants to grow.
When the plant becomes 5 to 6 months old and the formation of buds and cut new growth began to harvest the stem 3 to 4 leaf nodes.
Large brown paper grocery bag then or put down by half in the chopped basil stem. Put the bag to dry, keep the warm and luminous place. Toss the stem 2 -3 times a day, until it's crispy and become too dry.
For Pin: