Sabudana Vada
Learn  How to Make Sabuduna Vada , Sabudana Vada Recipe , Sago Vada and more about this recipe. Sabudana is very easy to make, and it is also good from the perspective of health, they also look very tasty in the food. It is prepared with sago and boiled potatoes, peanuts and some spices. In India it is made quite during fasting. This is the main dishes in festivals such as Navratri, Janmashtami, Maha Shivaratri etc. Today is Mahashivaratri and we have brought this easy method of making it to our readers.

Preparation time is        15 minutes
Cook time                     15 minutes

Serves                          04
Difficulty level               Easy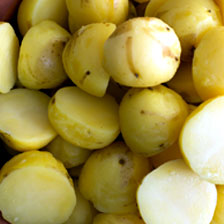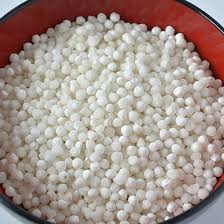 Materials needed to make Sabudana Vada
Sago                            1 cup
Rock salt                      01 teaspoon or according to your taste
Black pepper powder    1/2 teaspoon
Ginger                          01Inch Chopped
Green Chilli                   4-5 (Finely Chopped)
Coriander leaves           01 tablespoons (finely chopped)
Ground nut (Peanut )     1/2 cup
Boiled potato                03
Oil or pure ghee                        For  frying

How to make Sabudana Vada (Method of making)
Keep the sago (Saboodana) as per the above-mentioned quantity and keep it in water for about 3 to 4 hours.
After this, heat the kadhai (Pan) and roast groundnuts in it, do not mix ghee while roasting. When groundnuts are fry, remove the peel by cooling it slightly.
Now ground peanuts from the mixer grinder.
Now separate the water from the sab00dana, keep in mind that there is no water in Sabudana. If you want to leave it sometime in the open air.
Now mash the boiled potatoes thoroughly. Combine sago, potato, peanuts, green coriander, ginger paste, green chilies, and rock salt properly.
Now the prepared mixture, by making small-sized shell size,  Flattened with the help of palm. This mixture does not stick in the hand, grease some oil in your hands.
After this, heat oil or ghee in the kadhai, when the oil becomes hot, then put the prepared vada into the pan and fry till golden color. Fry them also on the other side.
After frying the Sabudana Vada place on the paper napkins, so that excess oils get out.

Read more.
Keep in mind
After washing the Sabudana with good water, soak twice the amount of Sabudana in the bowl and soak it for overnight.
After soaking sago, use a sieve to get extra water.
Do not use oil while roasting peanuts.
Watch the video of this recipe.
Reference: How to make sago vada.
Also, see:
Hot and Spicy Schezwan chutney. Chili Soya chunks recipe. How to Make mayonnaise Sandwich.  Potato Growing and caring in containers. Palak Paneer recipe easy method. How to grow Onion in containers. Growing Sweet potatoes at home.  the perfect potting mix recipes. Growing Spring Onion in containers. 8 Common Gardening Mistake easily avoided.  Growing Black Pepper at home.
For Pin: