How to get mosses in the garden?
How to grow Moss | Grow your own Moss Garden | How to get mosses in the garden? You must have seen them on the mosses, on top of the stones in the garden, on the edge of the garden path, on wood bark or on other solid things, in reality, the mosses seem to be very beautiful in seeing the trees between plants. Mosses are plants, but they grow not from seed but from spores. Although these spores develop in moist soil, they appear on hard surfaces. With some effort, you can enjoy growing your own Moss Garden.
They are very soft in touch, they feel velvety on the ground. For this reason, many people want to develop Mosses as a grass to covering the ground.  Actually propagating them is also easy. Here Nature Bring is telling you some tips from which you can develop these very easily.
Types of mosses
Before choosing the Moss, there are some important things that you need to know. They evolve naturally in the temperate zone throughout the world. There are two common types of moss 1. Pleurocarpous 2. acrocarpous Pleurocarpous grows flat on many grounds and spread very quickly. Acrocarpous flakes grow and later in height and get thicker. It does not have any kind of flower. These sometimes produce small stocks of spores for breeding. Which is called sporangia?
If you want to cover large portions of a ground with mosses, then you use a combination of both pleurocarpous and acrocarpous. This is an ideal choice.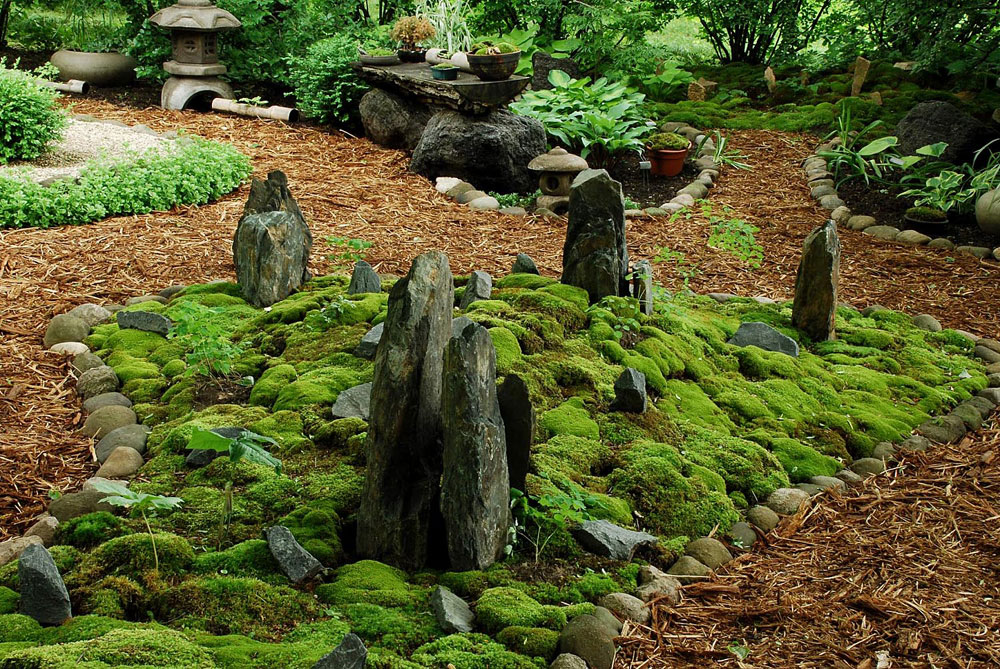 How to grow Moss
You can bring Moses from your nursery and develop it very easily with the relevant Moss. If you want to develop it in a very large area, then you can search it on the internet and ask for it. There are many species of it that some species grow incredibly fast, so you can buy few species. Find it more.
If you want to develop Moses on your, then this is an easy way, you can get this by buttermilk painting on the rocks, bricks or containers.
Mode of Propagating Mosses
Material
Buttermilk and equal quantity water
Blender
And a paintbrush (optional)
Buy fresh moss or dead moss from the garden shop or nursery and mix buttermilk and water in the equal part.
Recipe for moss
Take two cups of butter or curd and two cups of water to make moss.
1 or 1 1/2 pieces of moss.
Pour the mixture of both of them in the blender and stir until the butter starts to appear. Then add a little amount of water and add water to it. If you look too thin, then add a little moss and Paint the prepared mixture with a brush on the new surface. Allow the mixture to sit for a couple days.
*You can place garden rocks, bricks, containers or places where you want to create.  Keep Moss moist for the first few weeks and keep it in the shade if possible, the Moss starts growing within 3 weeks.
For Pin: