Vertical Garden
Vertical Garden greenery with a beautiful idea so you can deform the walls are attractive. This is something new for you.  Vertical Garden is an alternative for gardeners who have no sufficient horizontal space. This vertical gardening edible, perennial, you could also consider about annuals.
Living Walls
A green wall is a wall partially or completely covered with greenery that includes a growing medium, such as soil. Most green walls also feature an integrated water delivery system. Green walls are also known as living walls or vertical gardens. These give insulation to keep the house/building warm.
The cold season is the most accurate season of his garden to the new look. You live in a small House or apartment, much space is not required. For space saving, you can do vertical gardening. According to space, you can do a new design for your vertical garden. They will look at your home and garden attractive. Here nature brings tell you about implementing some vertical garden design.
01.Flower Pallet Garden
This spring season in your garden you'd of something new to consider flower pallet garden. In a small place, you can grow very good herbs and flowers. It will take also minimum place at your patio and it would be too tempting.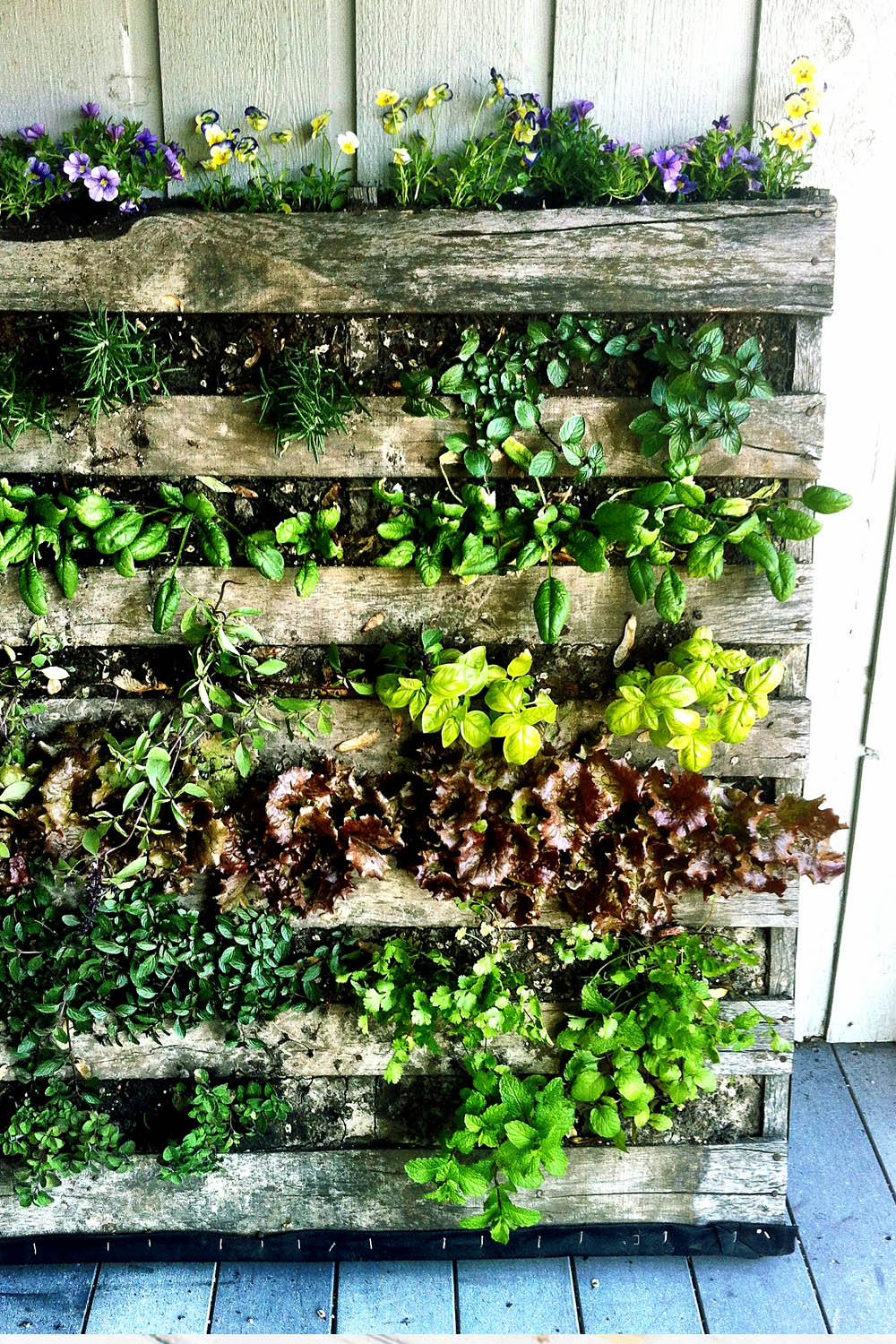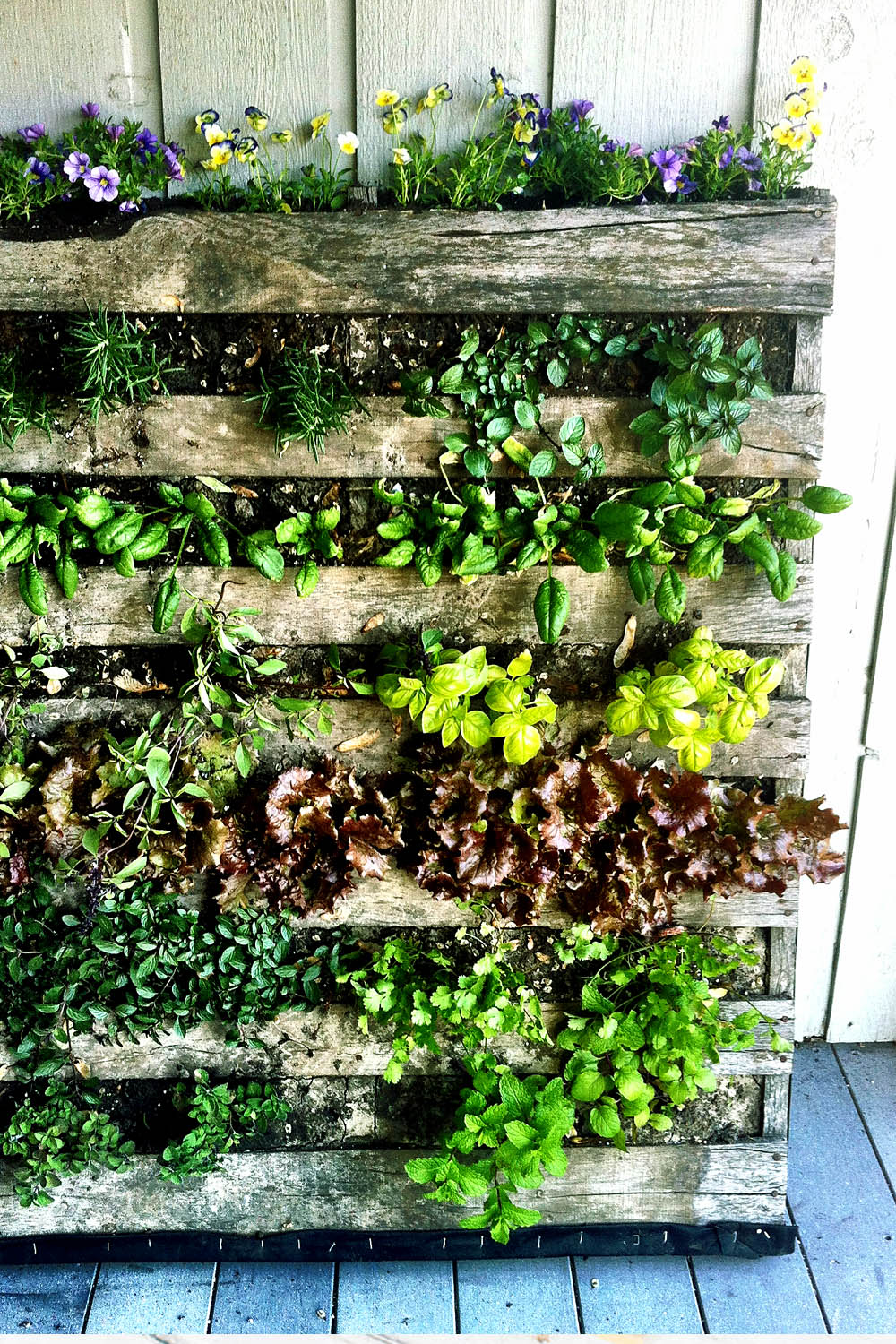 02.Bottle vertical garden
You can change your garden into a vertical garden with some cold drink bottles and a bit of crafting skills. The vertical garden is an alternative for gardeners, which have more horizontal blank space and want to cover with plants. If you want to something different in your garden.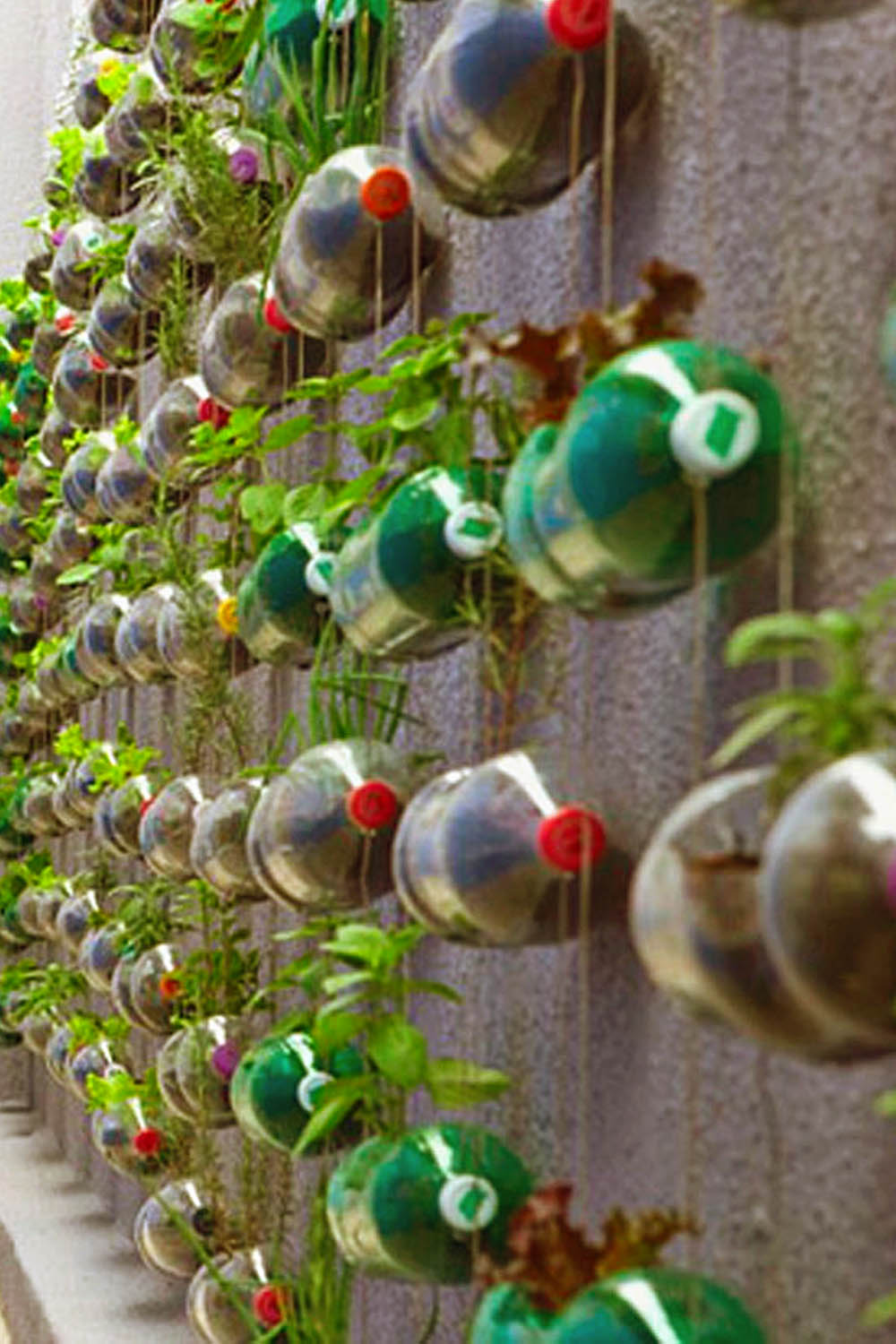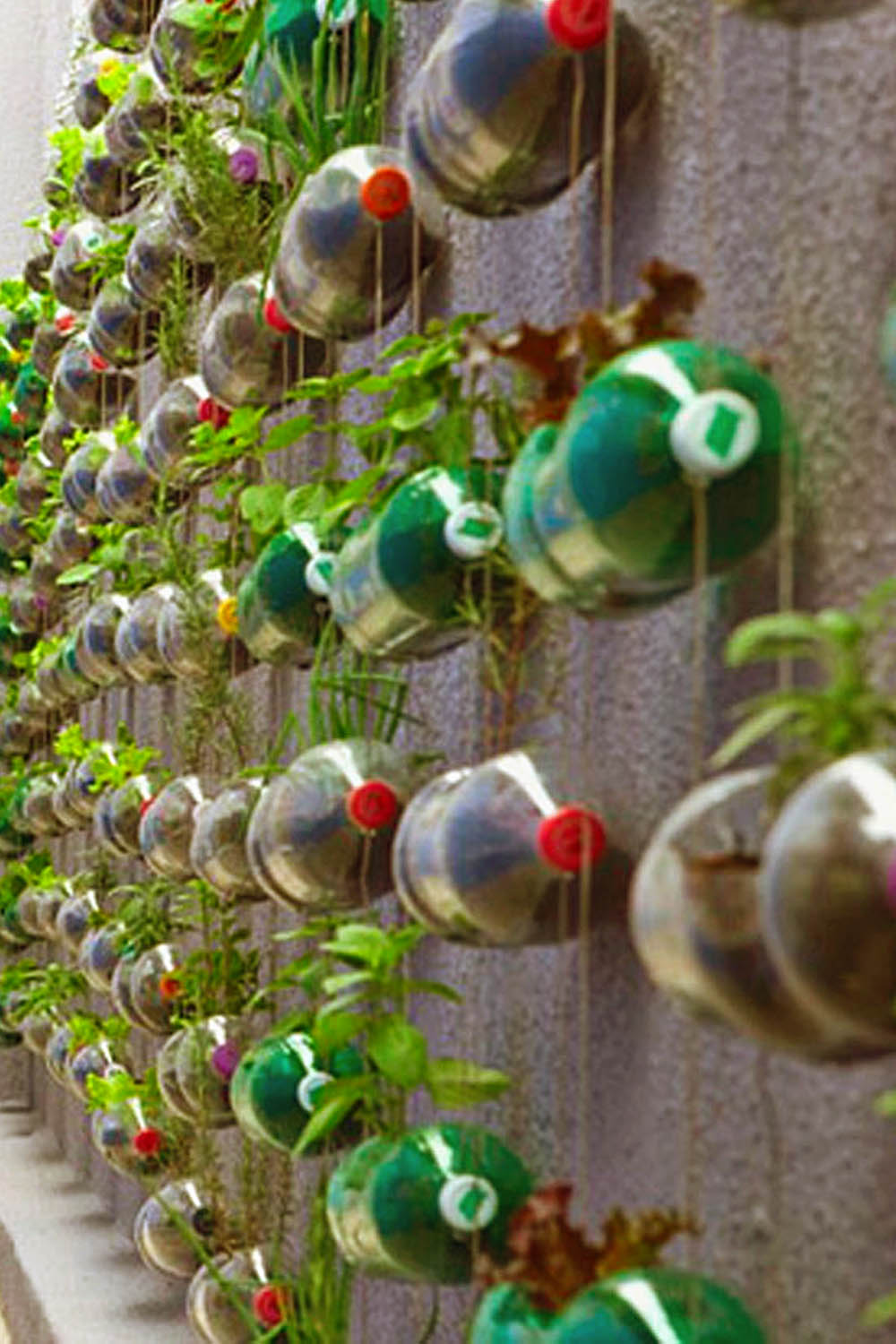 03. Diy vertical garden wall
Yet you see the old wall to hide the vertical plantation. But without any wall, you can give a new look to your fence Or patio. You build your garden wall with Polls, Wire Netting, and wooden pipes. Once the frame is ready to show as picture you can put on the lattice terracotta pots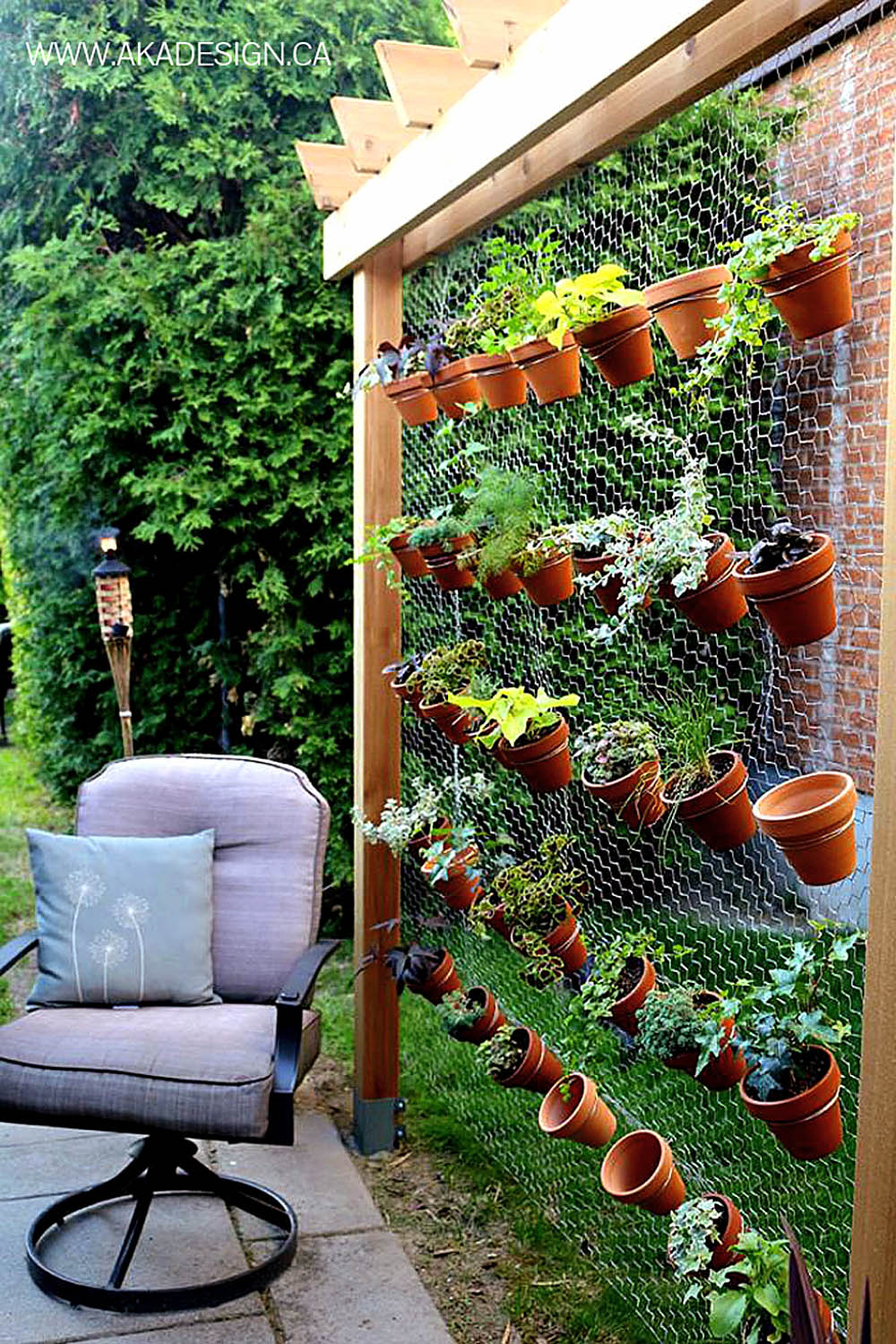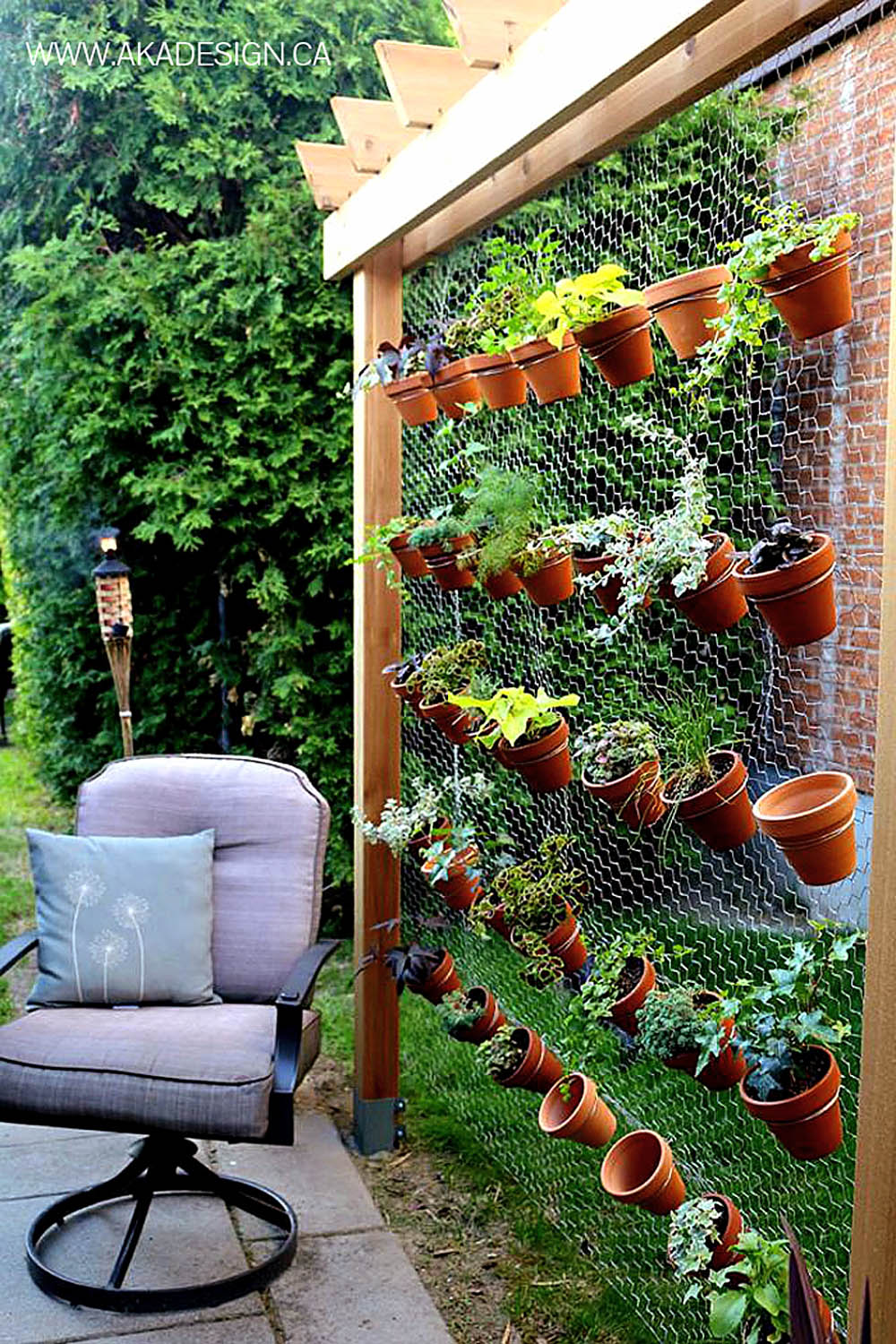 04. Hanging Planter
The five wooden planks to keep Horizontal have prepared a beautiful hanging planter. The four holes on each wooden planks have been the size of the pot. Then shown as the picture keep the wooden planks and two pieces of rope are secured with zipping for looking good. For more information see Survival Life.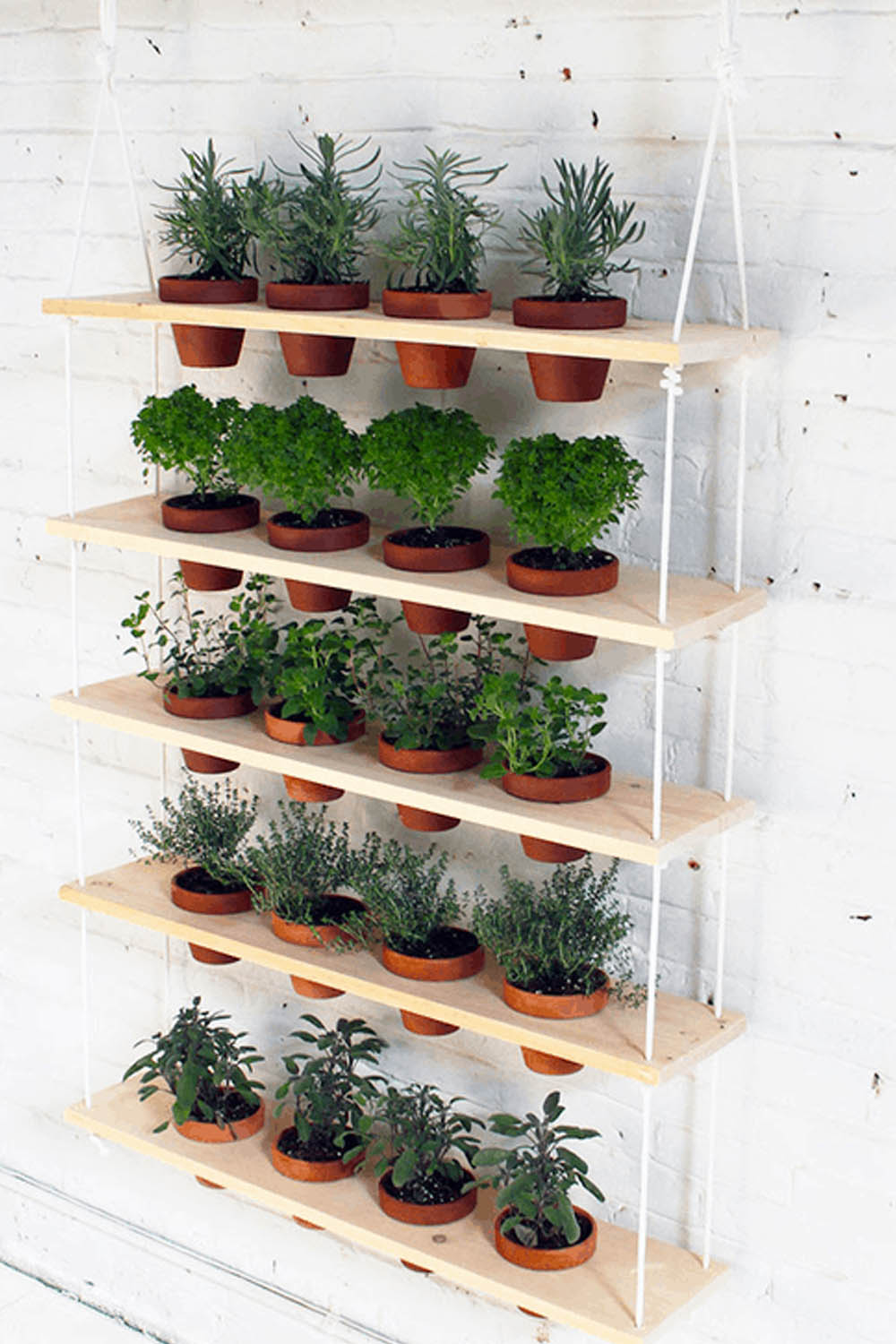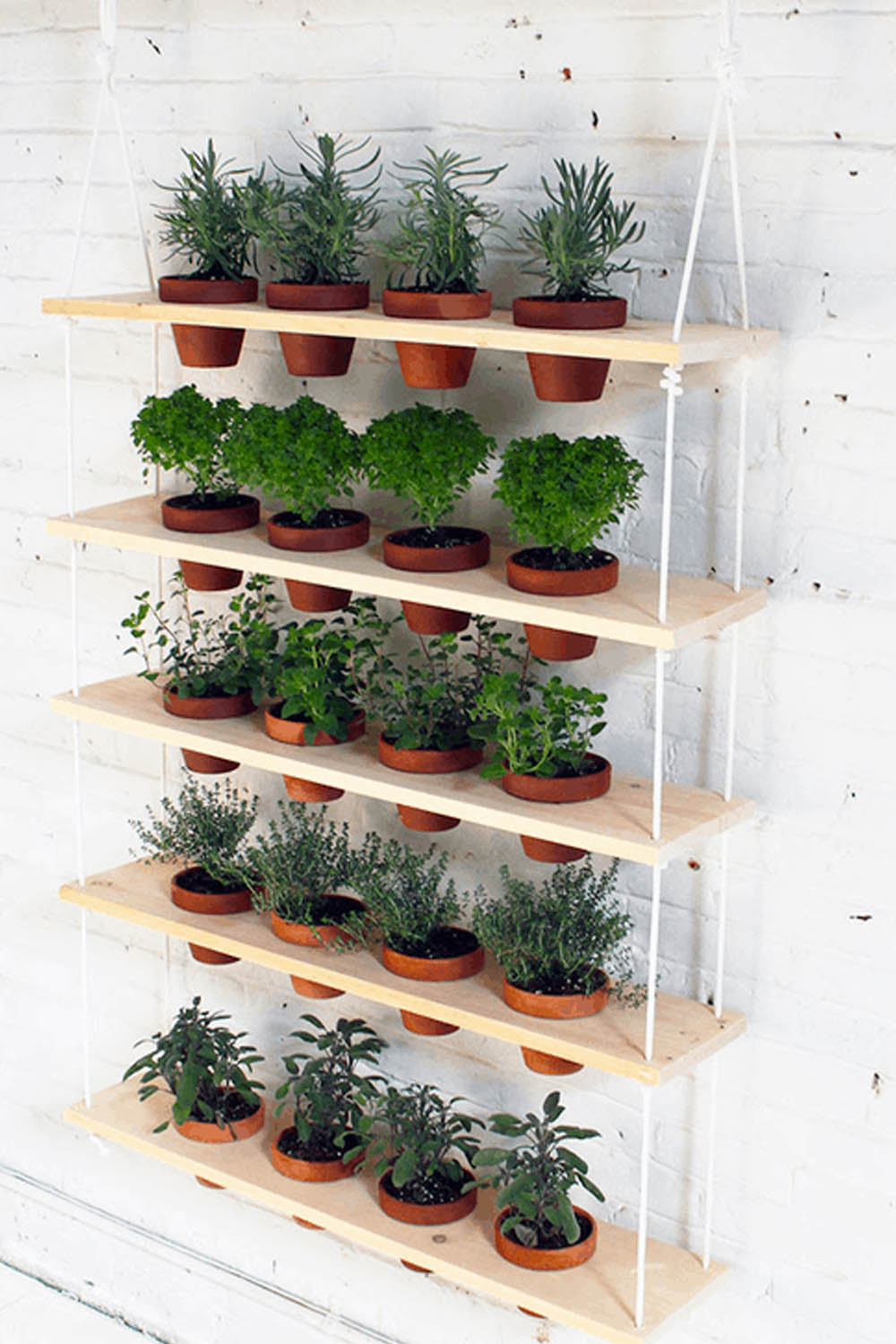 05. Shoe organizer
Hanging shoe pocket you can use for planting for herbs and vegetables. It will look attractive. Shoe pockets are ideal for the vertical garden. For more information see Instructables.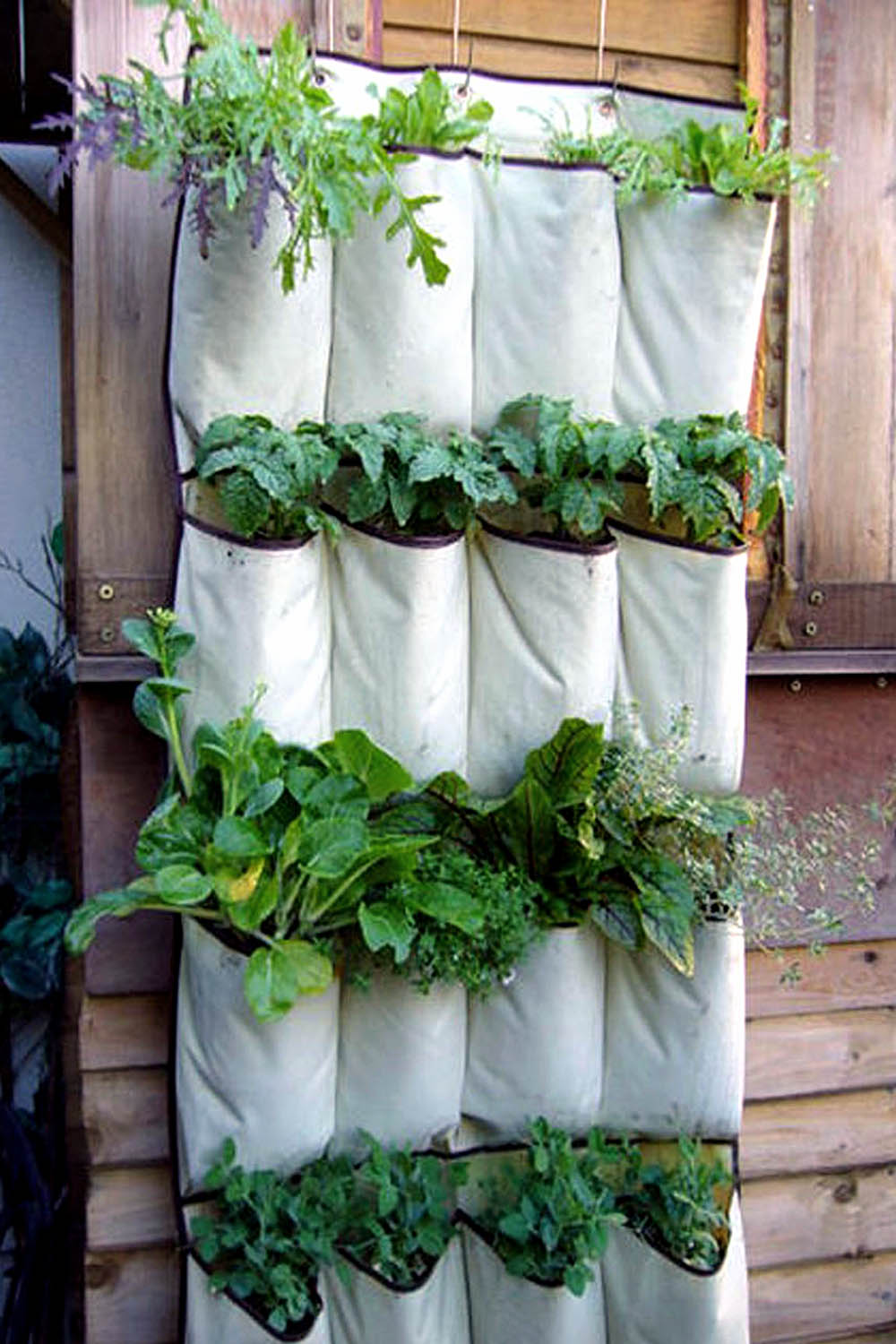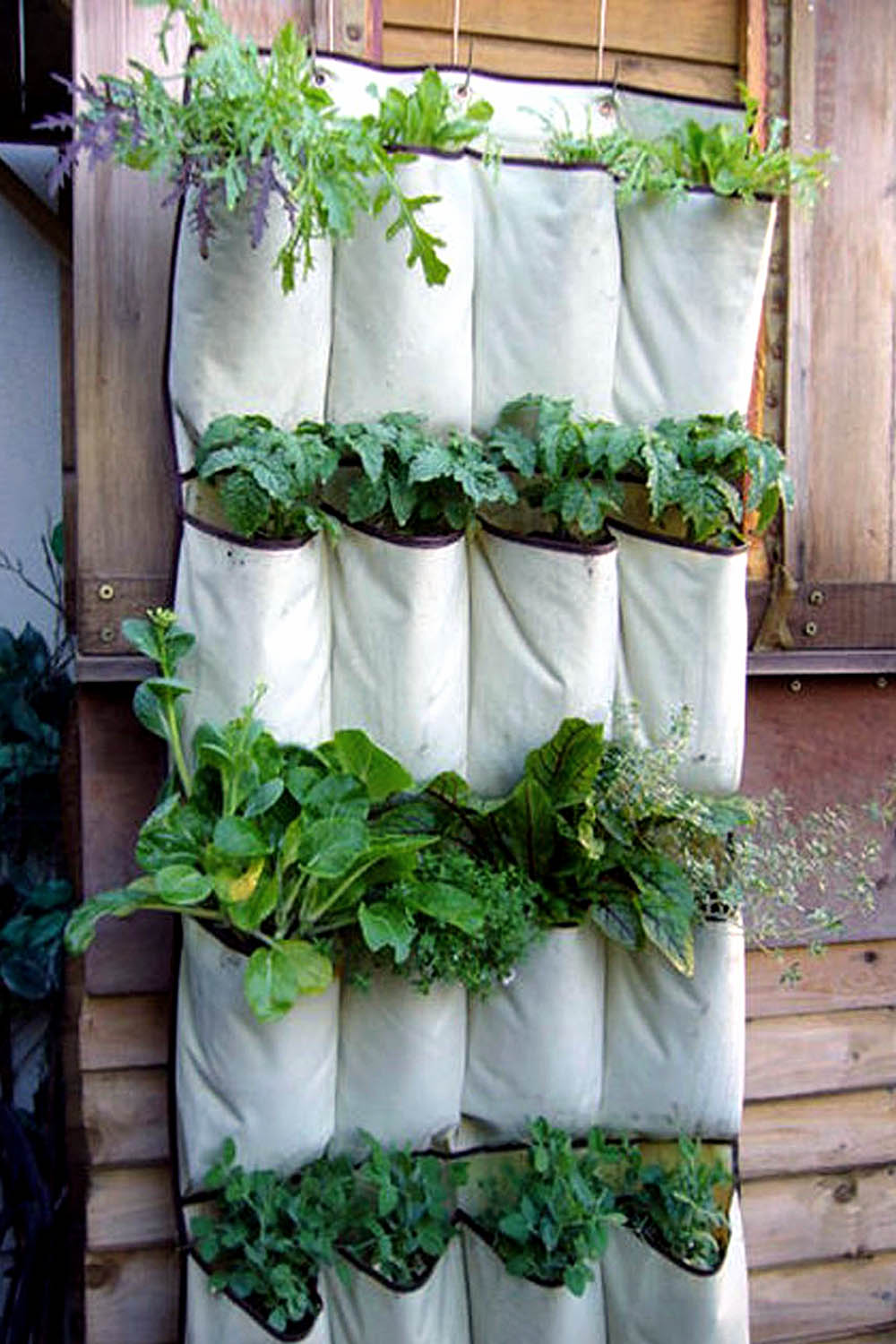 06.Gutter Gardens
Re-using the old gutter section you can create attractive and new vertical gardens. Enough Space Between Your Reach Between the gutter sections for the first sunlight. Make sure that there is proper drainage hole in the bottom of the gutter section. The plant will rot if water will not come out.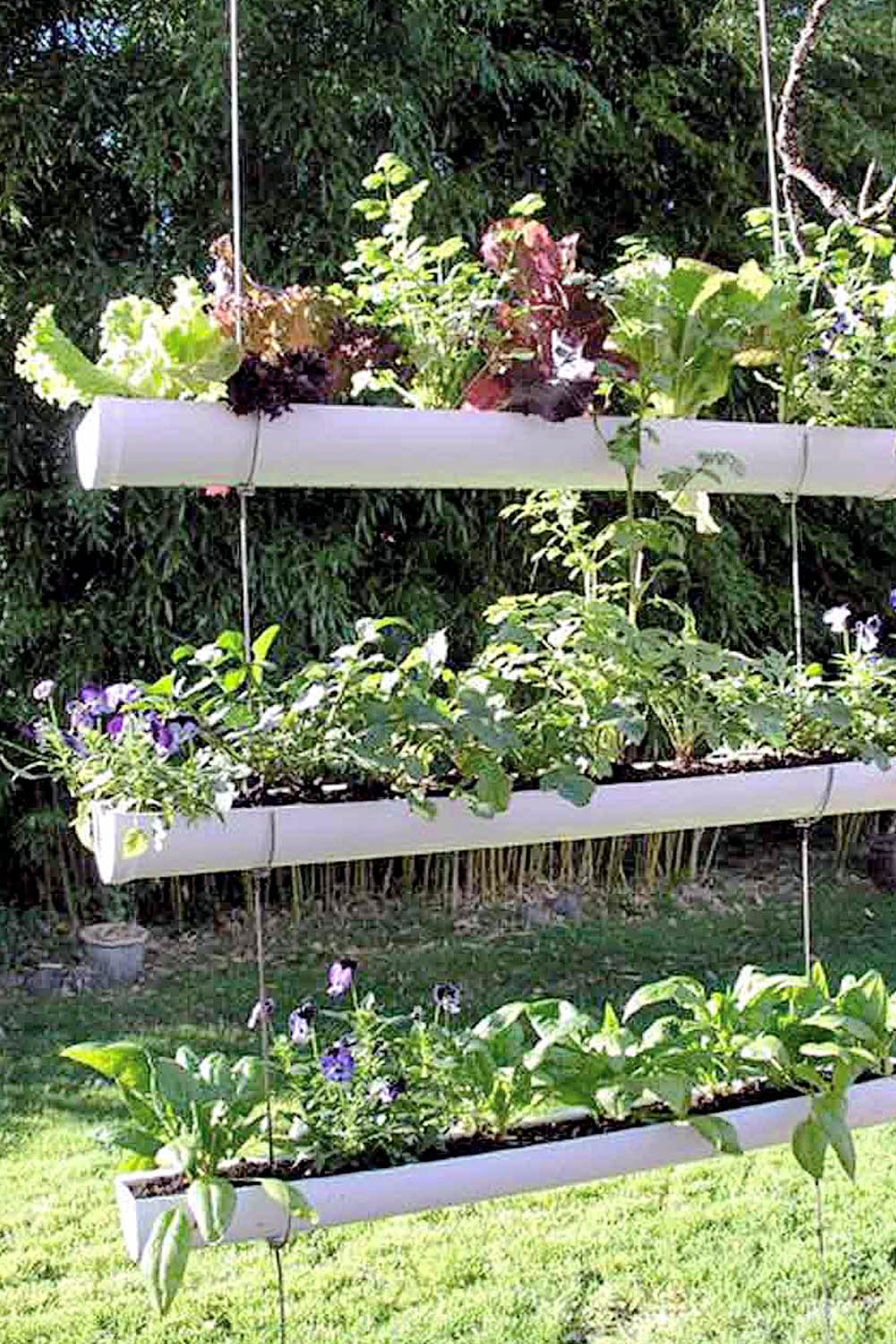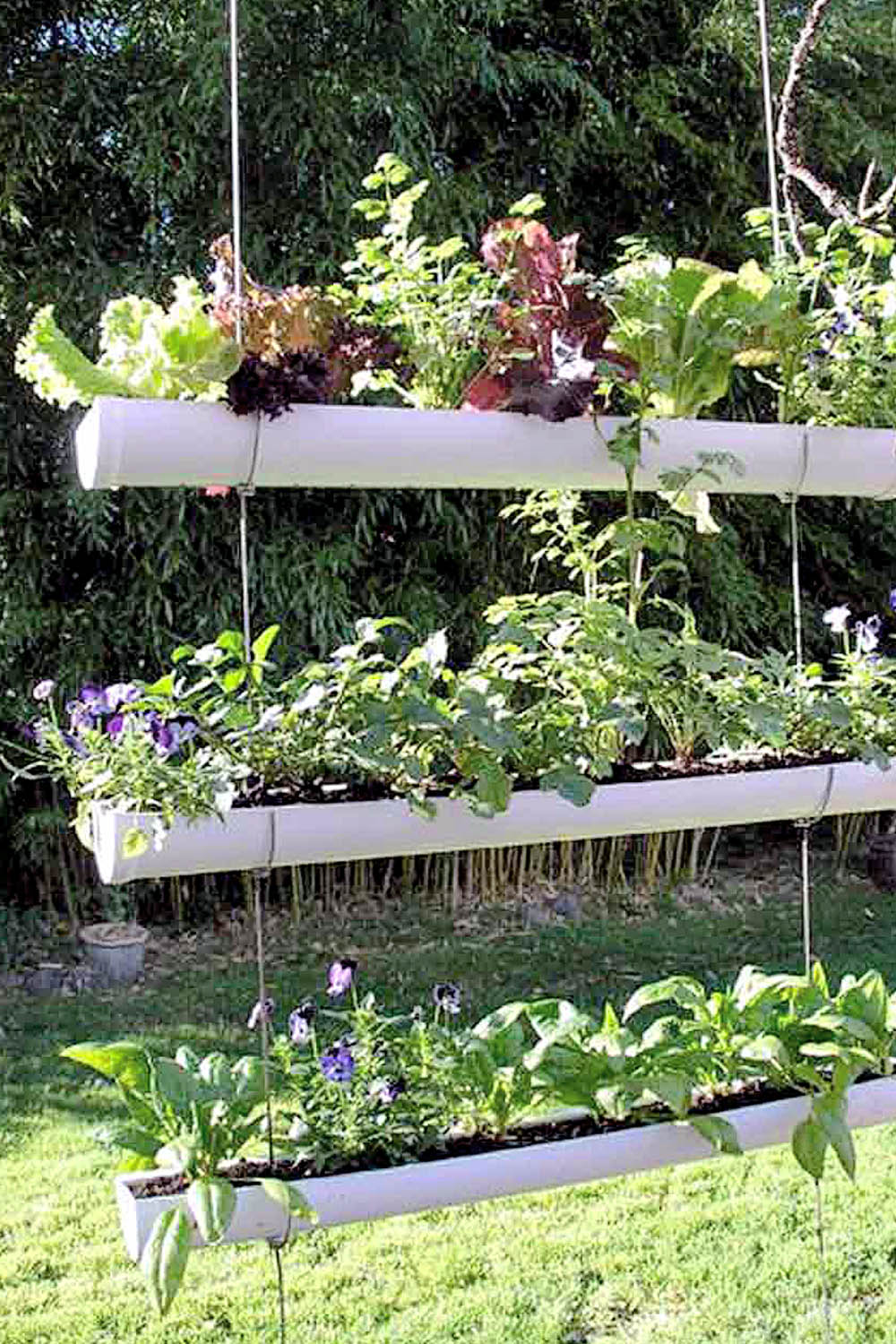 07.Topsy turvy  planter
All plant trees in the spring season in your fun. you put a top of pots according to the topsy turvy planter. It will take a lot of attractive and new look.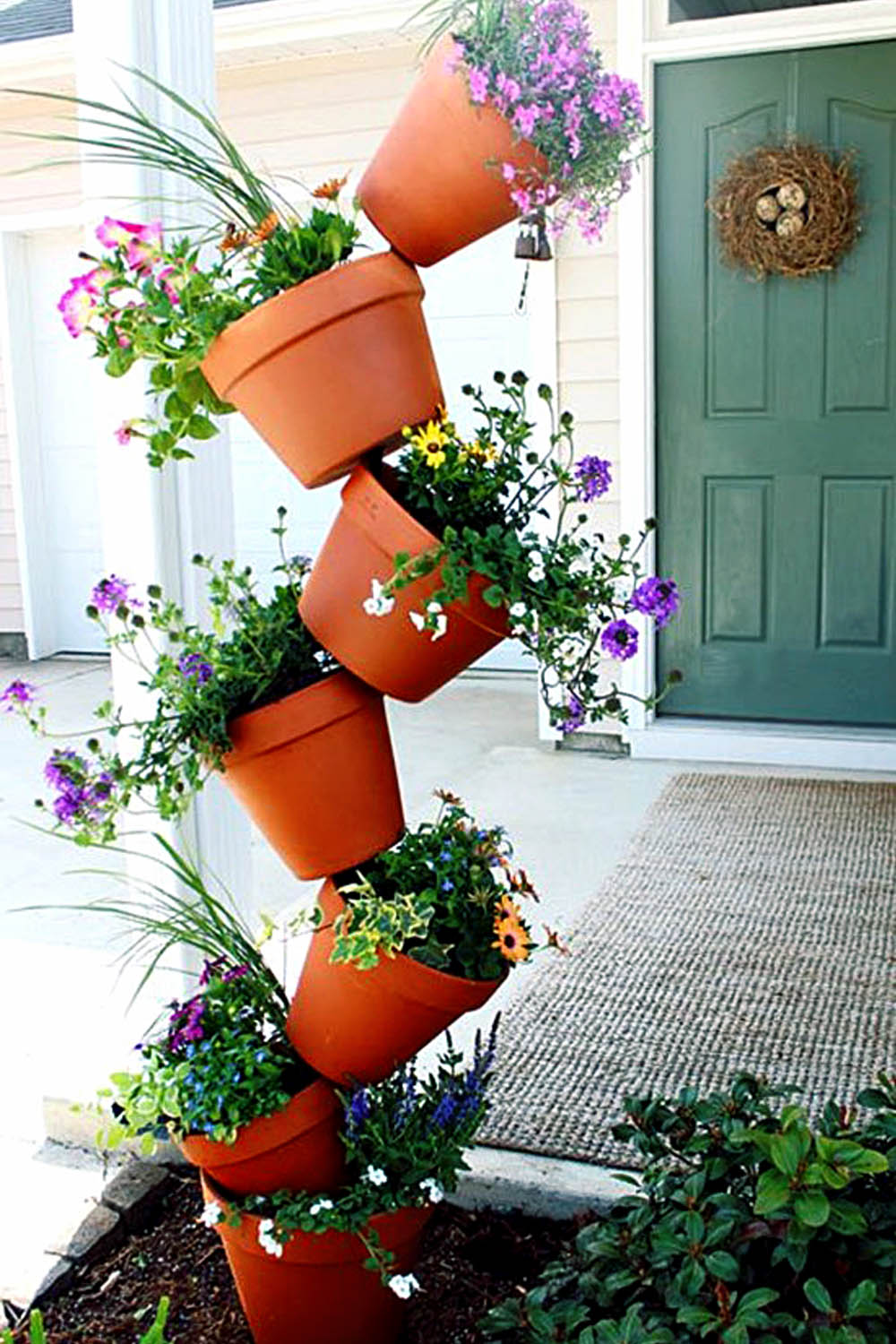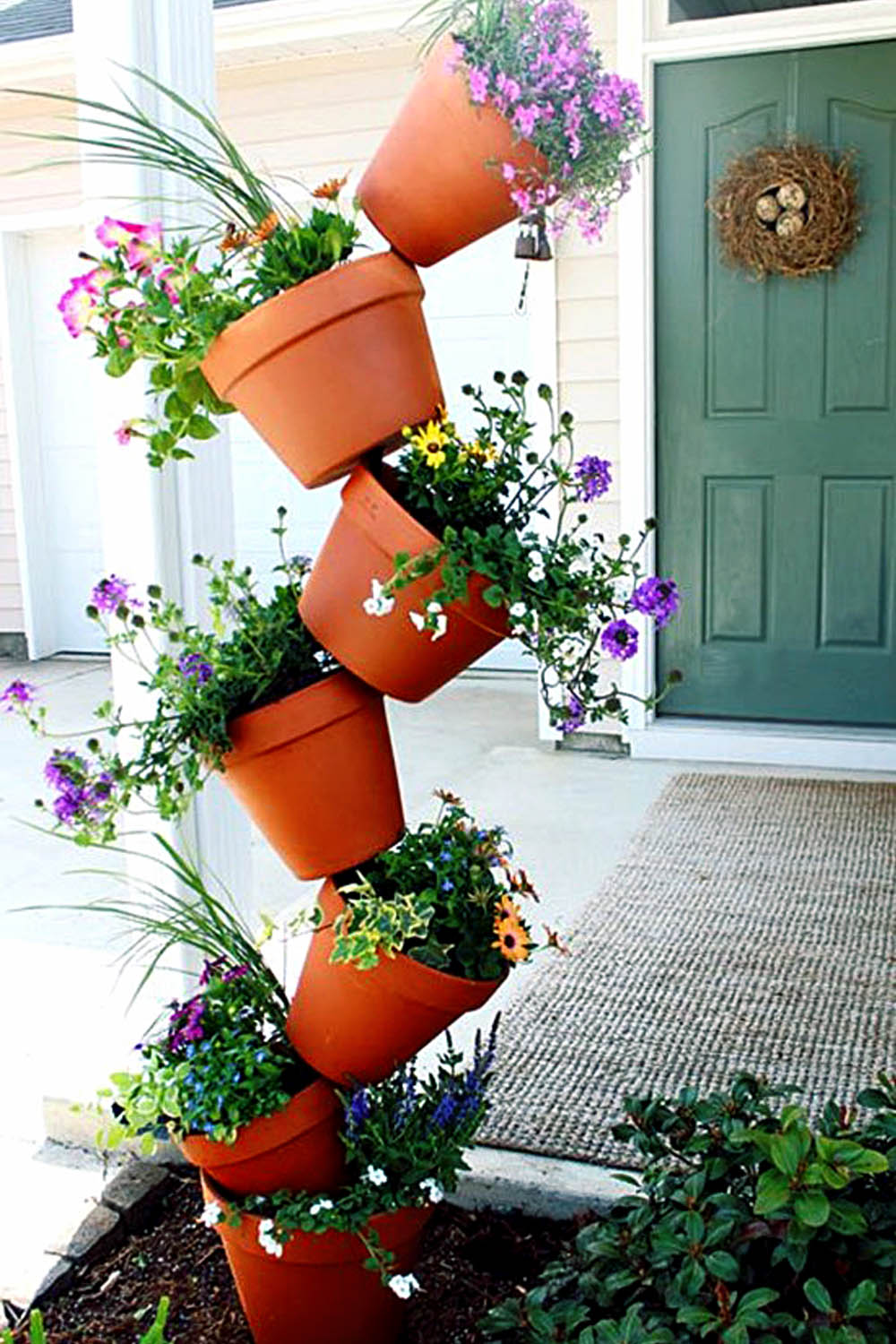 08.Front of fence
As you have read above the spring season is the most appropriate for the garden. This season you can give a new look to the garden. Several examples of vertical gardens are given above. There are you may need a little height, but don't have space for a tree or shrub. To create this type of vertical garden you can use the fence wood or trellis can.
The step First you paint your pots. To put that post in hangers, filling these pots with potting mix. after that, you can bring your choice of flowering plants, herbs, and vegetables. Read for more information henandchix.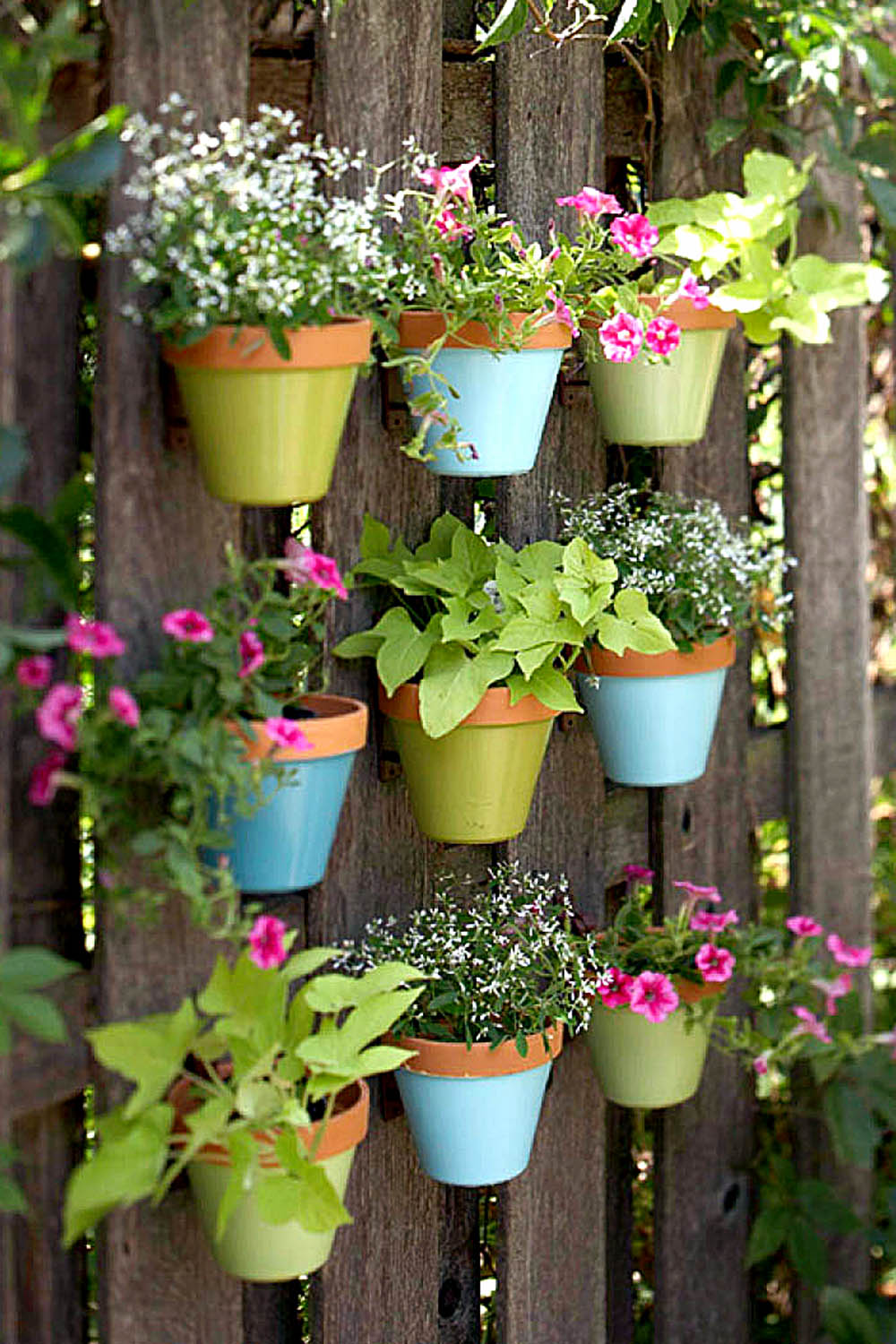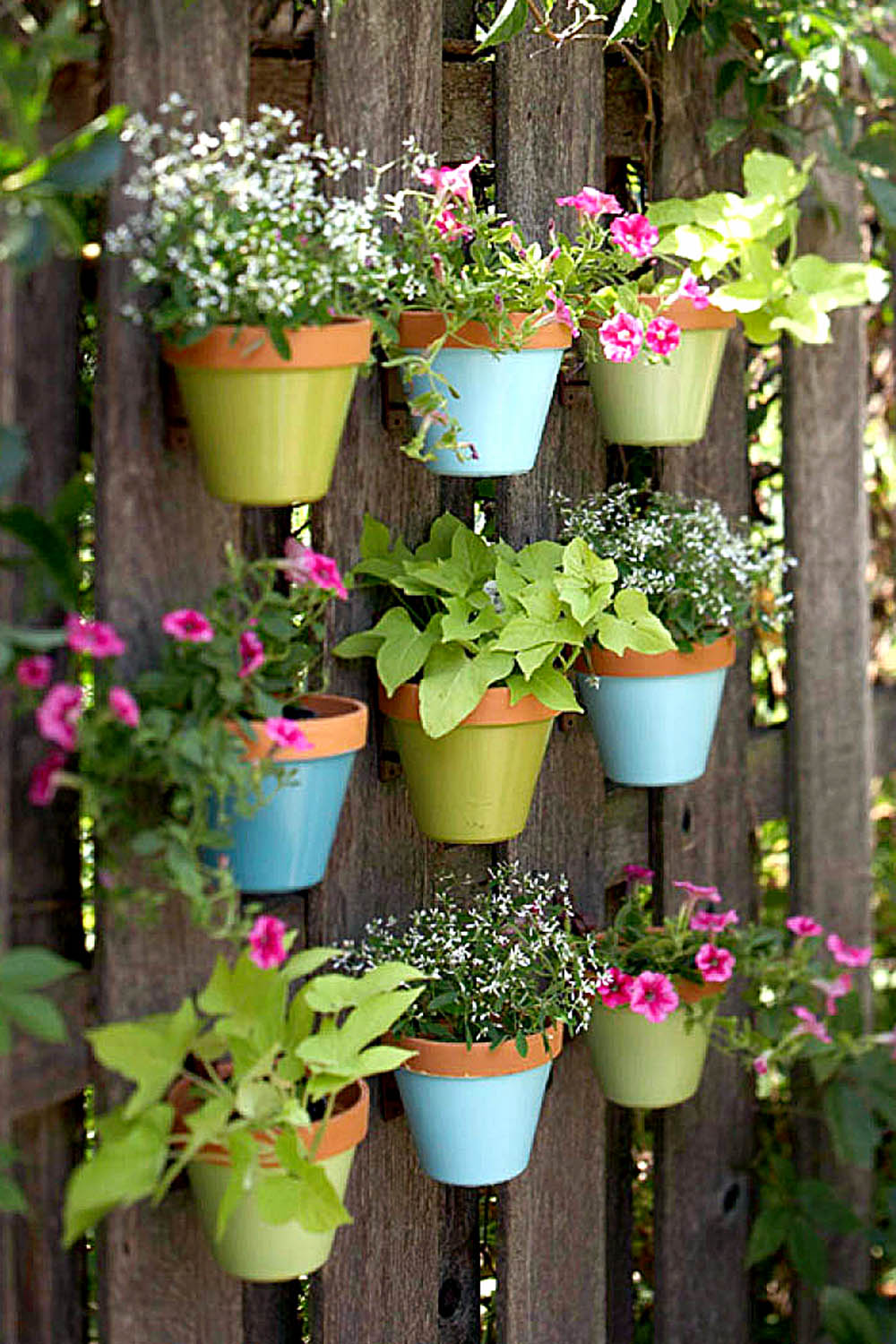 09.Diy Vertical planter idea
Many planter boxes to put together side by side is a new idea for vertical gardening. Take some wooden planks and can be laid it in the shape of a ladder, It has a Diy vertical garden can create. This vertical planter garden attractive and cheaper.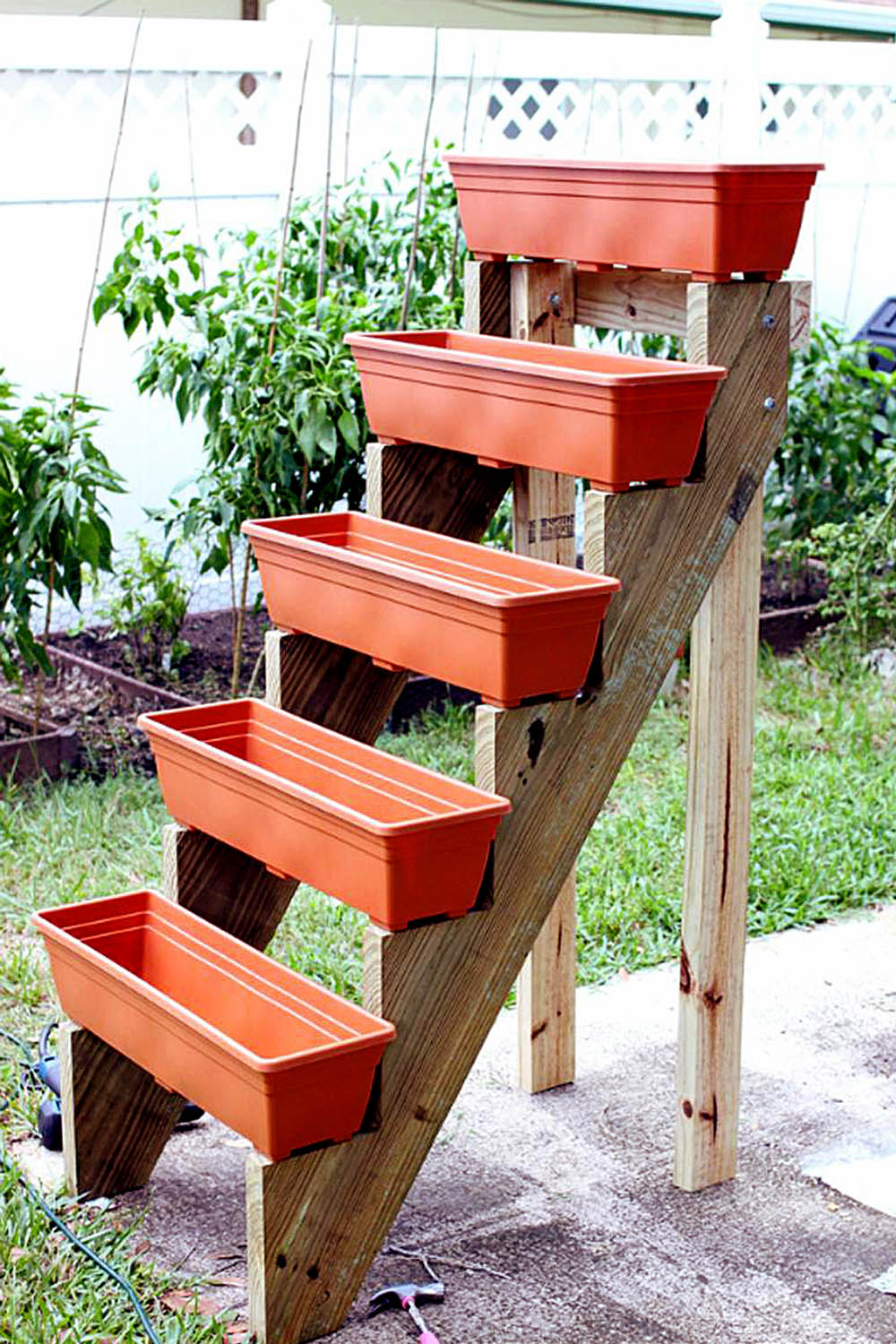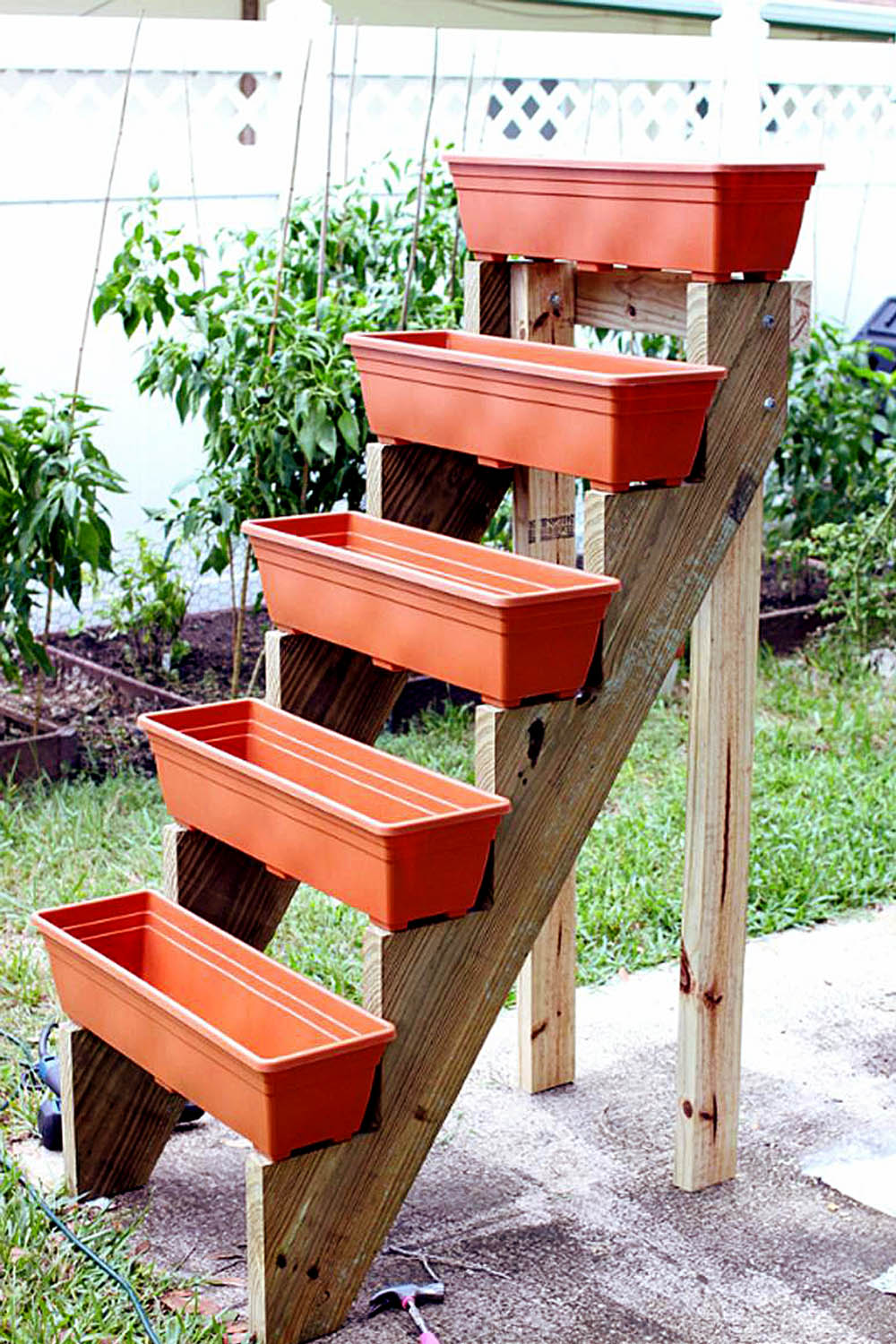 For Pin: