Easy DIY Garden Trellis
It is highly recommended to install a DIY trellis in your garden at times, especially if you want to grow vegetables. For plants that are growing in smaller yards, trellises are a great way to encourage vertical growth. The charm and function of a plant trellis cannot be overstated. In addition to supporting beautiful flowers and fruiting vines, DIY Garden Trellis expands the growing area for small gardens and helps create aesthetically pleasing outdoor spaces, such as tunnels, gates, privacy screens, and beautiful walls and fences.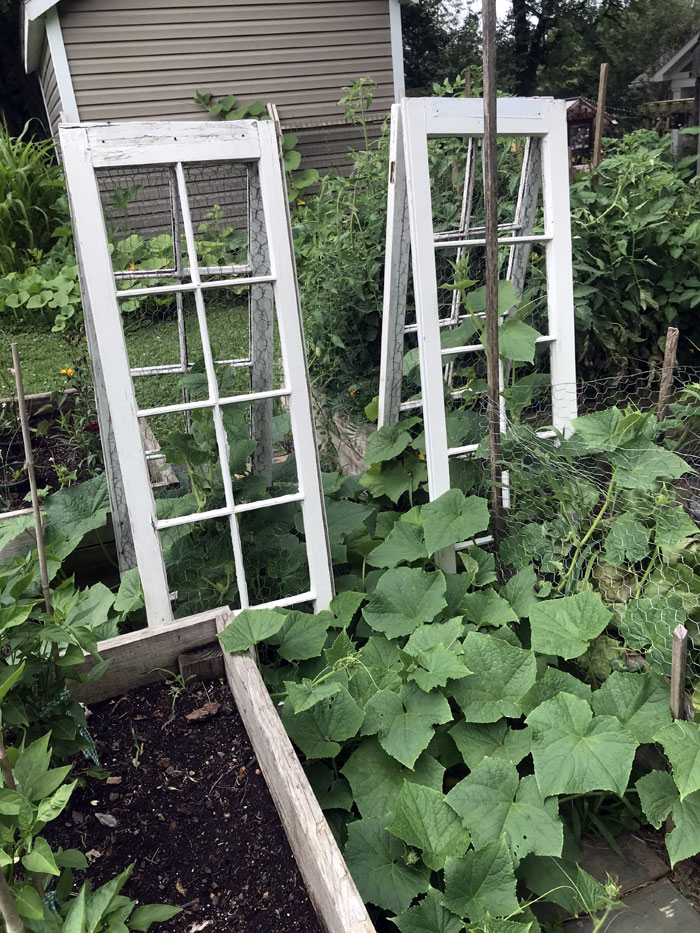 01. Using Old Window and Chicken Wire
With this DIY garden trellis project, you can both disguise and increase the privacy of an open porch. Put the finished piece in a decorative planter near the porch ledge. Afterward, you can plant climbing vines in the planter, which will help to increase privacy.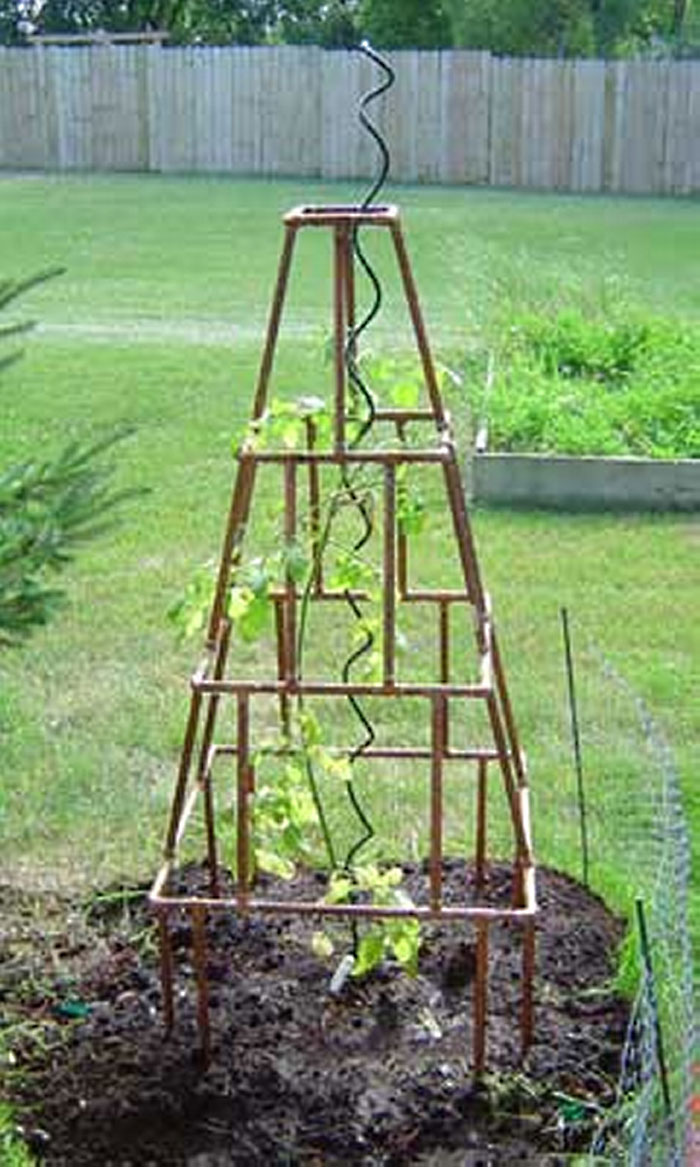 02. Copper Garden Trellis
Using a copper pipe, you can construct a truly unique garden trellis. A flower garden would love to have this and the vines would be able to climb up the wall. There are so many different ways in which you can design a copper garden trellis, and each one will be long-lasting and unique, almost like your own little garden artwork.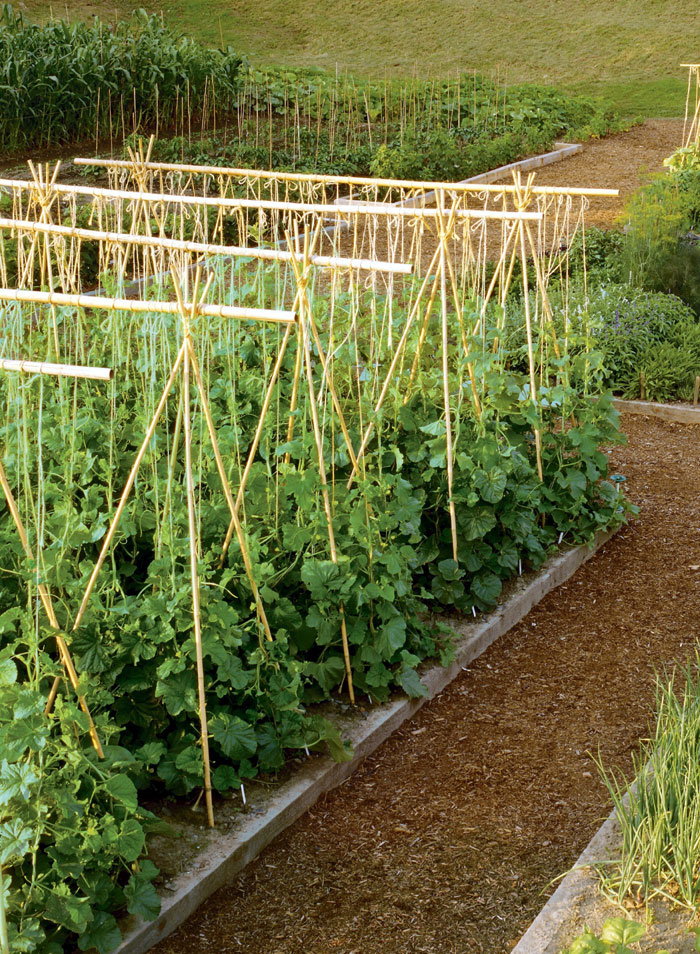 03. Bamboo Pole Pea Trellis
There is an easy way to construct a bamboo pole trellis strong enough to support heavier plants. Bamboo is required to build this trellis. All you need to do is tie the twine around everything. In addition to being ideal for veggie gardens, this trellis will also look beautiful in any flower garden.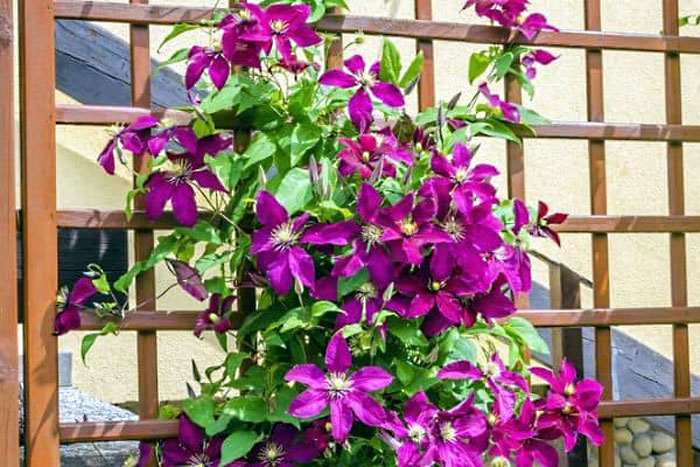 04. Freestanding Flower Trellis
Treated lumber is the perfect material for a trellis, as it is able to withstand years of weather. The flower trellis can be built quickly and easily with pretreated lumber and it's not as hard as it seems. It is the perfect way to add character to the flower garden and will become one of your favorite garden accessories.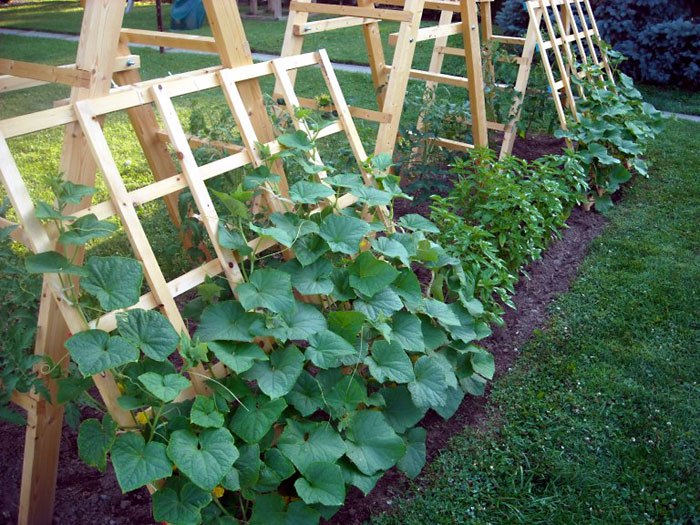 05. A-Frame Trellis
It's easy to build a-frame trellis for anything. You could use it for cucumbers in your garden or plant it in your flowerbed so that your vines can grow. To make vines able to grab hold, nail your boards together in an A shape, and then add wire to give them a place to grip. This can be built in about 15 minutes and it is not expensive depending on what you have available.
 
06. Arched Diy garden Trellis
Using this arch for growing squash works perfectly since squash usually takes over your garden if you don't watch it carefully. Alternatively, you can use it to support large vines and plants in your flower garden. To make this, you'll need a PVC pipe, some wire, and glue. Your PVC pipe needs to be glued together on each side then weaved into wire fencing.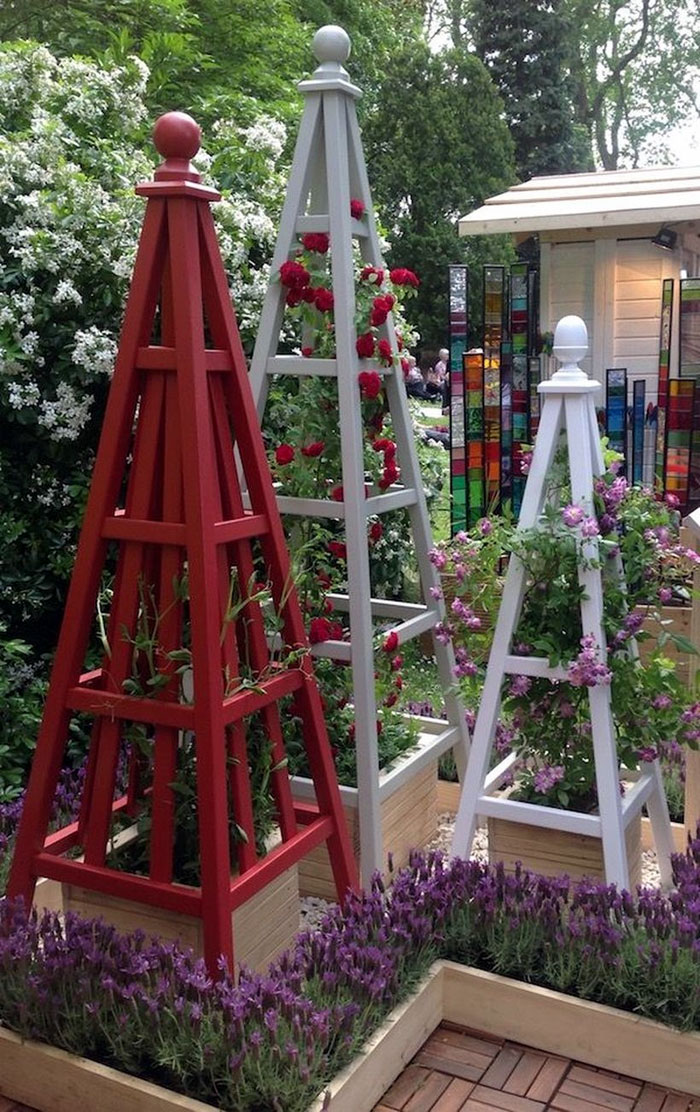 07. Obelisk Garden Trellis
They are ideal for supporting those huge sunflowers since they are completely standalone. One of the differences between this design and others is that it does not require angle cuts. You don't need to worry about the edges aligning perfectly since climbing greenery is meant to cover this piece. Also, they are very easy to build and would be ideal for a variety of vegetables if you do not really want to grow them in your flower garden.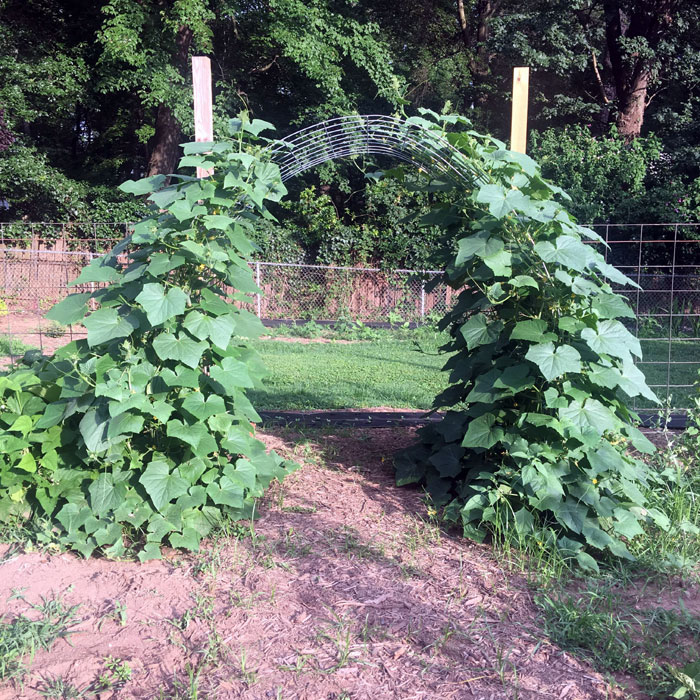 08. Wagon Shaped Vegetable Trellis
A simple cattle panel trellis is perfect for growing peas and cucumbers with just some fencing stakes and twist ties. This simple covered wagon is easy to build and has a nice shape. Moreover, it has plenty of room for the vine-type vegetables to grow and plenty of support while they are developing.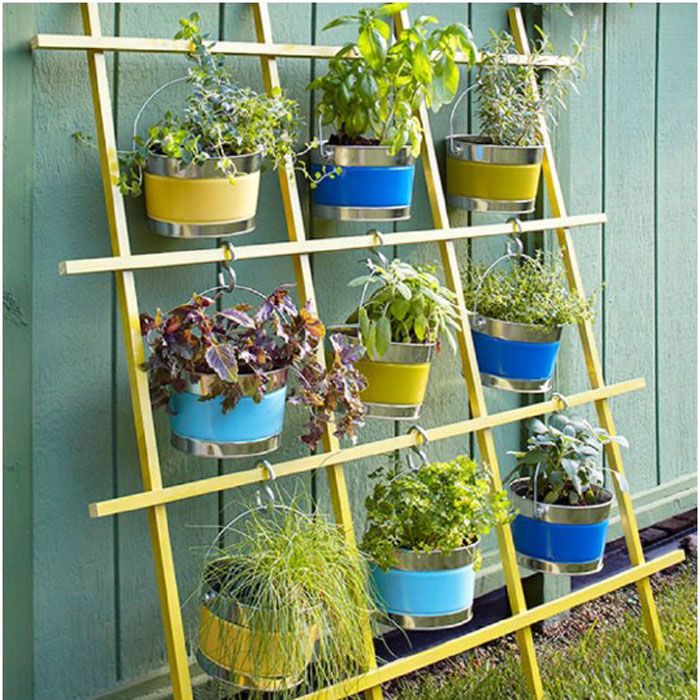 09. Scrap Board Container Diy Trellis
You can hang container planters on this not only to add dimension to your flower garden but also to use it as a vertical garden for hanging potted plants. When you paint it, it adds color to your flower garden and gives you lots of space to hang planters. It's a really easy project with scrap boards you had leftover from other projects.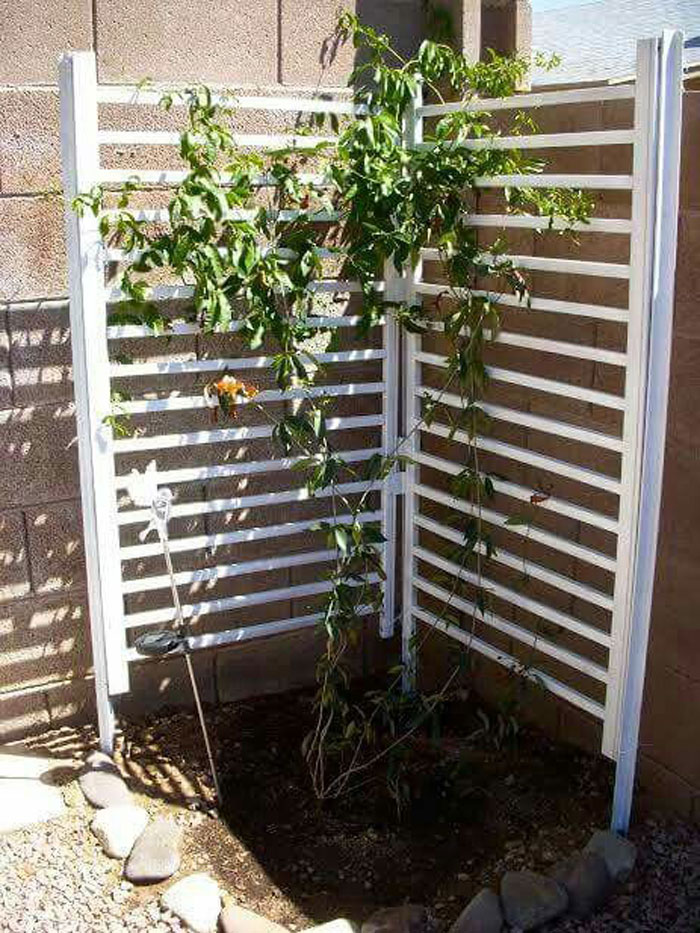 10. Crib Rail Diy Trellis
A trellis in the garden can be built easily from an old crib rail that does not even require any building. Remove the rails from that old baby bed-which you may have on hand or can find at a yard sale or thrift store. After that, simply stand them up or hang them from a garden wall to create an inexpensive trellis.
Read also:
Do it yourself.  How to grow Lemon balm plant. 8 ways to bring nature into your city home. How to grow organic sage in containers. 7 Easy garden ideas. How to grow Organic cucumber at home. 11 Best winter flowers.   Growing Kochia plant in your garden.  Organic Bottle gourd growing and care tips. When and how to grow Wisteria plants. Okra seeds growing in pots.
For Pin: