Scented Plants
How good is when you enter the Garden, light fragrance in the garden to enchant you? There are some plants whose scent are natural and use for beauty products. These Scented Plants also enhance the beauty of your garden and fragrance also. Nature Bring tell you about some of these scented plants.
01. Clematis:
Clematis Vine in your garden is a matter of pride. Whether you keep it in the container or can be mounted to the cover fence. If it is already you have then how you take care of it. This popular vine is beautiful to look at and a scented plant. It likes bright sun. Its taste is bitter. When the pets ingested the pets can do vomiting and diarrhea. Clematis is like the sun at least 6 hours of sunlight is necessary. Clematis species are smaller with a height of 2 to 5 feet, but the species Arbors height of 8 to 12 feet can be. Such lattice or fence requires this variety. Clematis are attracted to butterflies. Read more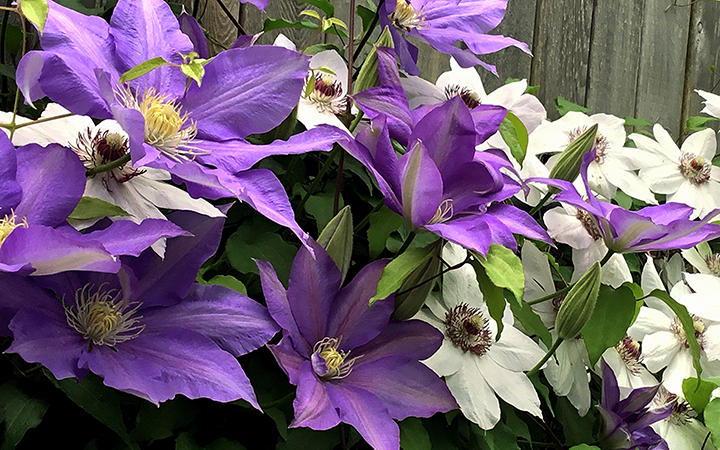 02. Gardenia:
gardenia is a scented flowering plant.  its leaves are shiny and special fragrance eliminates your insomnia. The study showed gardenia encourage you to sleep without anxiety. If you put the right condition garden situation, the gardenia flower fragrant leaves and vibrant places. There are many plants that require little attention, however, is not the case with gardenia.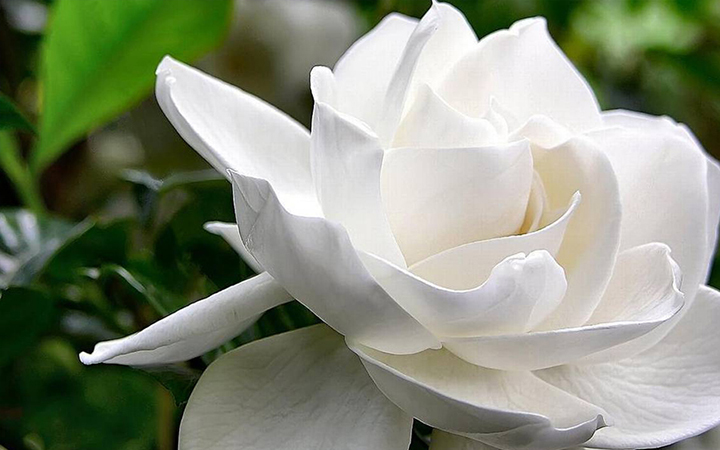 03. Dianthus:
Flowers are also called the pink Dianthus. The species are mostly herbaceous perennials, some of which are annual and biennial. Pink dianthus perennial some are noted for their strong spice scent. The pink, white and red colors of the past had been like. These gray, mats of blue-gray, grassy leaves, evergreen clumps and is grown for fragrant.  Long dianthus is good for cutting. Perennial species are most suitable for the 3-9 Zone.
04. Sweetpea:
Sweetpea blooms beautifully with a gorgeous fragrance and attracted anybody. It is very easy to grow. It is most suitable for growing cool spring weather. If you put it in cold weather, when it blooms very early, you can benefit. This is very good cut flowers. Annuity beautiful sweet pea fragrance is only one season, the second season of its scent decreases.
05. Lilac:
Spring is the season of the popular Lilac shrubs. The flowers are recognized because of cone-shaped. If you pass near the plant by the unintended attracts its fragrance. Lilac in any conditions can discharge even if it sheds. Lilacs come in seven colors, but all of us much of the family are common Lilac.  Lilac is easy to grow, It is hardy and easy to maintain. The plant can grow up to 5 to 15 feet. With good cut flowers that attract butterflies.
06. Lavender:
Who is not familiar with the scent of lavender? This plant not only looks beautiful but also because of its fragrant reduces anxiety and sleep-inducing. Many beauty products on the market made from lavender. These products also help you in sleep. Lavender oil is used as painkillers. It keeps the mind calm.
07. Honeysuckle:
Honeysuckle is a vine-like jasmine, which can give a strong scent. Its sweet fragrance and beautiful flowers is a great fence or open window to close better. Honeysuckle vine prefers full sun,  in the afternoon place in a Partial sun. Once installed through the plant require water until the weather should not dry too much.
09. Cosmos atrosanguineus:
Cosmos is a species of the chocolate cosmos native to Mexico, where it is extinct in the wild. It is an herbaceous perennial plant, which is 40 to 60 centimeters long. The leaves are 7-15 centimeters long. They have a light vanillin fragrance (like many chocolates) Dark red-brown, sometimes black, velvet flowers, radish brown stem which blooms from early summer to autumn.
For Pin: