Garden path ideas
7 Easy garden path ideas | Garden Path simple ideas. Easy Garden Path Design is usually a functional purpose is to add a location to another location. But here is also a creative side because it is the path to the Garden. Inspired by these ideas and make people think of new pathway Design. Stones of different sizes, tiles, wood, Concrete. Garden is to see every home nowadays, but most people do not find the right design of the garden. Some of the design stays true to the right is not the way to go, Garden path correctly in the Garden was designed to be the look of the garden is two-fold. Nature Bring tell you some cheap design of Garden Path that you can do easily.
1. Stepping Stones pathway
Stepping Stones beautifully you can decorate your garden path. It will come in the way of the garden as well as your main door or links your house. It is very cheap way, you can make it easier. To make a long path you will need not many stepping stones because they cover more space. The thickness of the stone you choose will be at least 2 inches and a width of 18 inches, it will become easy to design.
You can make small stones by the Stepping Stones path. The stone, you will find a shop selling Stones. By square or round concrete patio blocks, you can create beautiful designs. Unshaped stones can also design pathway.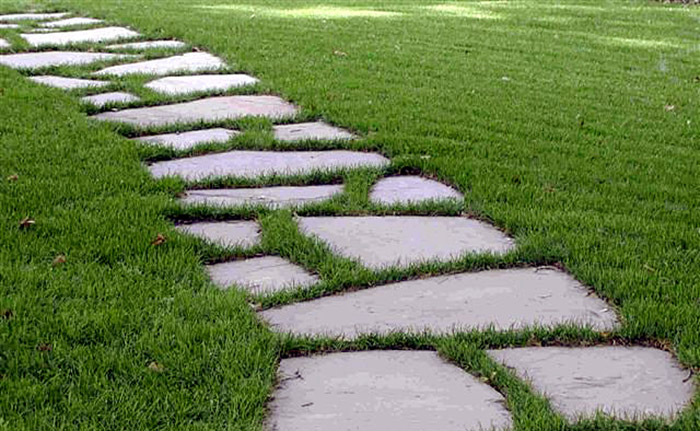 2.Concrete Stepping stones
The design of the Stepping Stones can be many views and ideas which one is extremely simple and you can do it easily at a low cost. You can cut the upper part of 5-gallon bucket for making a round shape of stepping stones. Concrete mix with cement and prepare spice mix. The severed portion of the top of the bucket with a trowel spice to the molding,
Mind you shall not enter the air bubbles. If the air bubble comes to the surface, use the tip of the trowel to remove. Concrete set when they become separated from it. The stepping stone is ready to be solid; it takes 3 to 4 days. This way you can prepare many stones.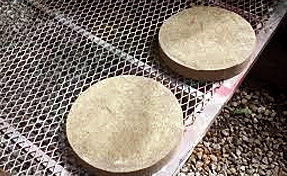 3.Unique Stepping stones
This is an attractive design route for visitors coming to your backyard garden. This design is so beautiful and cheaper.  Stepping stones are a convenient way to switch between the Gardens and the main door. The creation of this pathway design will enhance the functionality of your garden with beauty. This method suits your budget and is easy to make.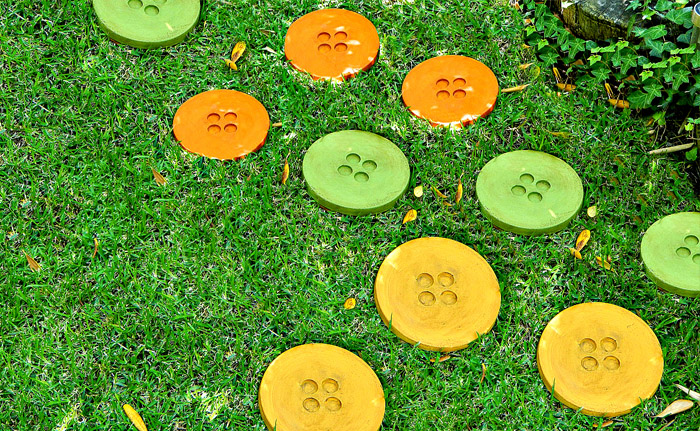 4.Gravel pathway
Washed gravel path to becoming a formal, crushed Stones can use, it is beautiful and durable. If you use the wheelbarrow in the Garden pathway will be more accurate. Gravel is available in several sizes-small, medium, and large. The small size of the gravel is suitable because it is easy to walk. Before buying gravel you want to measure how big the path. You will find gravel in a stone crusher or building material supplier shop.
Gravel path 3 inches deep and 3 feet wide path to make enough. Take care when making a gravel path near the house should not be stuck in the gravel on your feet can enter the house.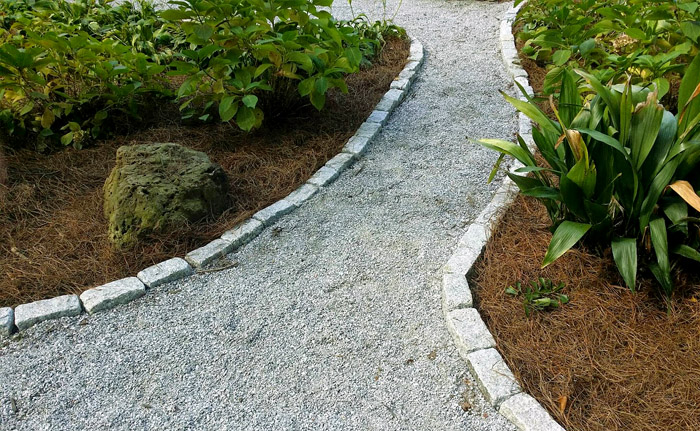 5.Gravel with stepping path
It is also a cheap and attractive garden path. This is affordable for you. In this path with gravel stones cut in a size in a certain distance has been imposed. Its path is too easy to make. This is a perfect way to insert in the style of your garden can consider.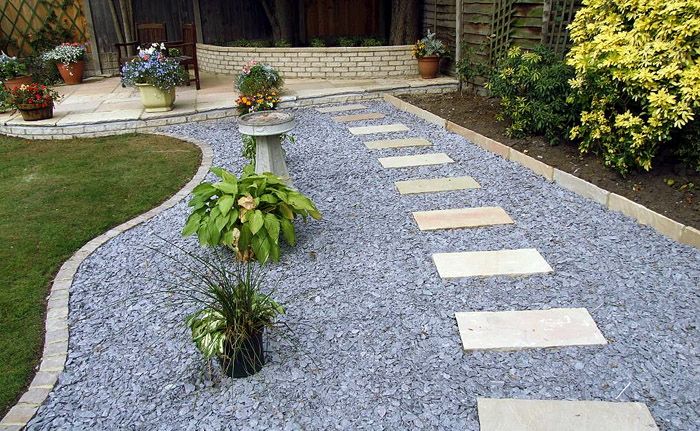 6. Decomposed granite path
Stones from the store accumulated decomposed granite (which is basically like gravel feels like fine sand.) Created by the path. It is also really easy to walk and even attractive. Decomposed granite is used in the western-style garden. This is also easy to make. Why should this time be included in your garden?
7. Green Grass garden path
A carpet of grass in the eyes gives relief to see that the mind becomes calm. Garden paths have been created by the grass so it looks attractive. Green grass plant beds on either side of the winding road is a new idea. In the middle of the grass, the bed house owner is looking for a new place to plant.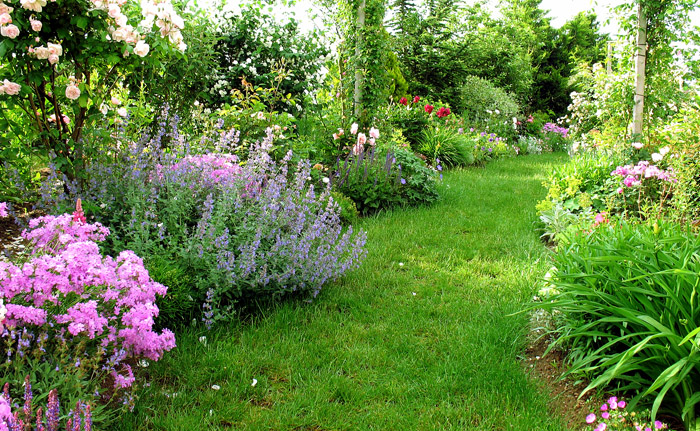 Read also:  10 charming DIY Birdhouses. 7 Easy Garden Ideas. DIY Low Budget idea. How to grow Peanuts. How to grow Broccoli. Growing and caring Fittonia plant. Growing coriander in containers.
For Pin: