Dark and dramatic flowers
Black flowers, If you want to separate your garden from others and do something new, then incorporate plants that are separate from others in your garden. Create a wonder of your garden with Dark dramatic flowers,  Black flowers, insert such plants into the garden, which create newness and excitement. Not only do they add sophisticated color to your garden, but also make a color theme garden in collaboration with other colors. Nature Bring Here are some of the few plants that are dark, dark burgundy, or chocolate, such as Smoke Bush " Royal Purple", Dahlia 'Arabian Night', Petunia "Black Velvet", Chocolate lilies, German Iris  Black flowers, Black Rose "Zwartkop ", Cantor Black "Zantedeschia ", Hollyhock "Nigra", Canna "Tropicanna Black" these flowers are Dark dramatic and black flowers.
Some Important Points of the Black flower
Dark dramatic flowers you put near such plants in your garden, which are a diversity of light and bright colors. If you plant silver leaves or white flowers among these plants, then it will create a contrast between the dark plants.
Due to the color of the black flower, it is difficult to keep them in the darkroom and see. If these plants prefer shade, you still keep them in the sun. Mostly it has been seen that these plants also develop a better color in sunlight conditions.
Insert black flowers into the garden, which create freshness and excitement. The use of such fertilizer in which nitrogen content is low, more nitrogen appears green in the plant.
Some favorite dark dramatic flowers and plants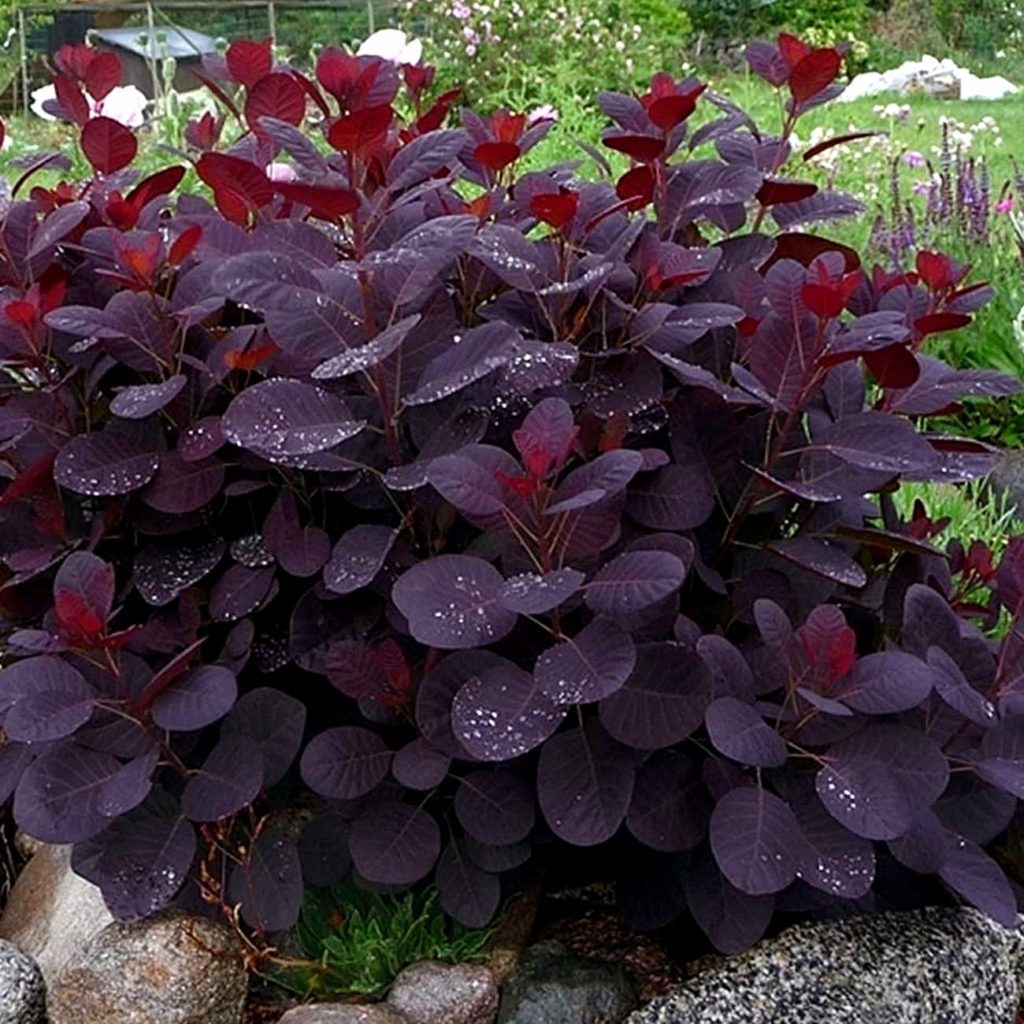 1. Smoke Bush " Royal Purple"
You bring in a new idea, at the beginning of spring in your landscape include smoke bush. Egg-shaped leaves of the plant are purple, which they can feel at the beginning, as the small and big green flower clusters bloom faded.  It blooms in clumps and which blooms in shades of pink and cream-colored look that resembles cigarette smoke.  The flower stalk is long and midsummer it is like a cloud of purple and pink hair. Its common name is a smoke bush or smoke tree. It is very easy to survive with other perennial plants, so you can insert it in your landscape. It is about 10 to 12 feet high and redeemed. But sometimes it is 20 feet high. It is hardy in Zones 5-9.  See more.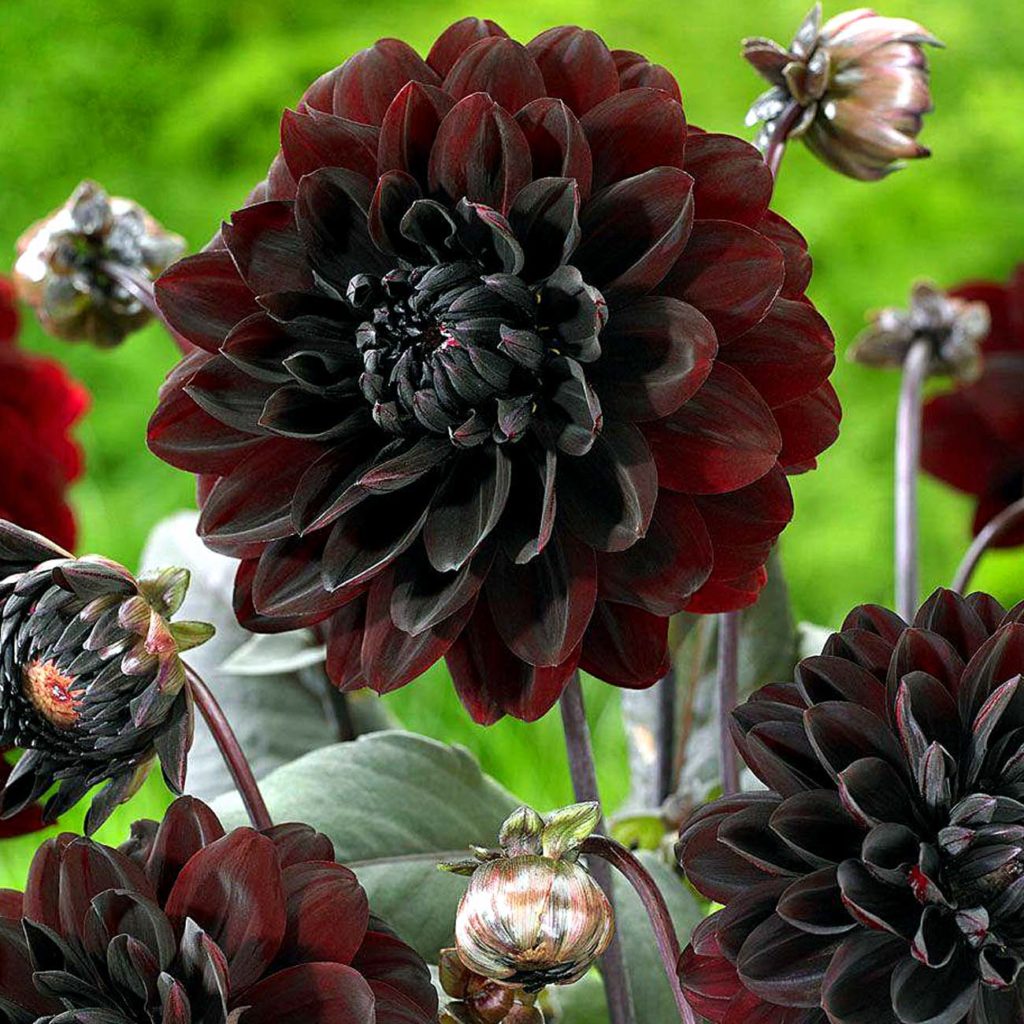 2. Dahlia 'Arabian Night'
Dahlia 'Arabian Night' is a charm of your garden, from double petals, dark and burgundy red flowers, from June to early fall. These flowers are ideal for planting in the boundaries of the garden or in containers. Their petals are usually flat but can be slightly curved. For good results, it is necessary to maintain, so you separate it from the deadhead regularly, which encourages its blossom. Use potash as a fertilizer.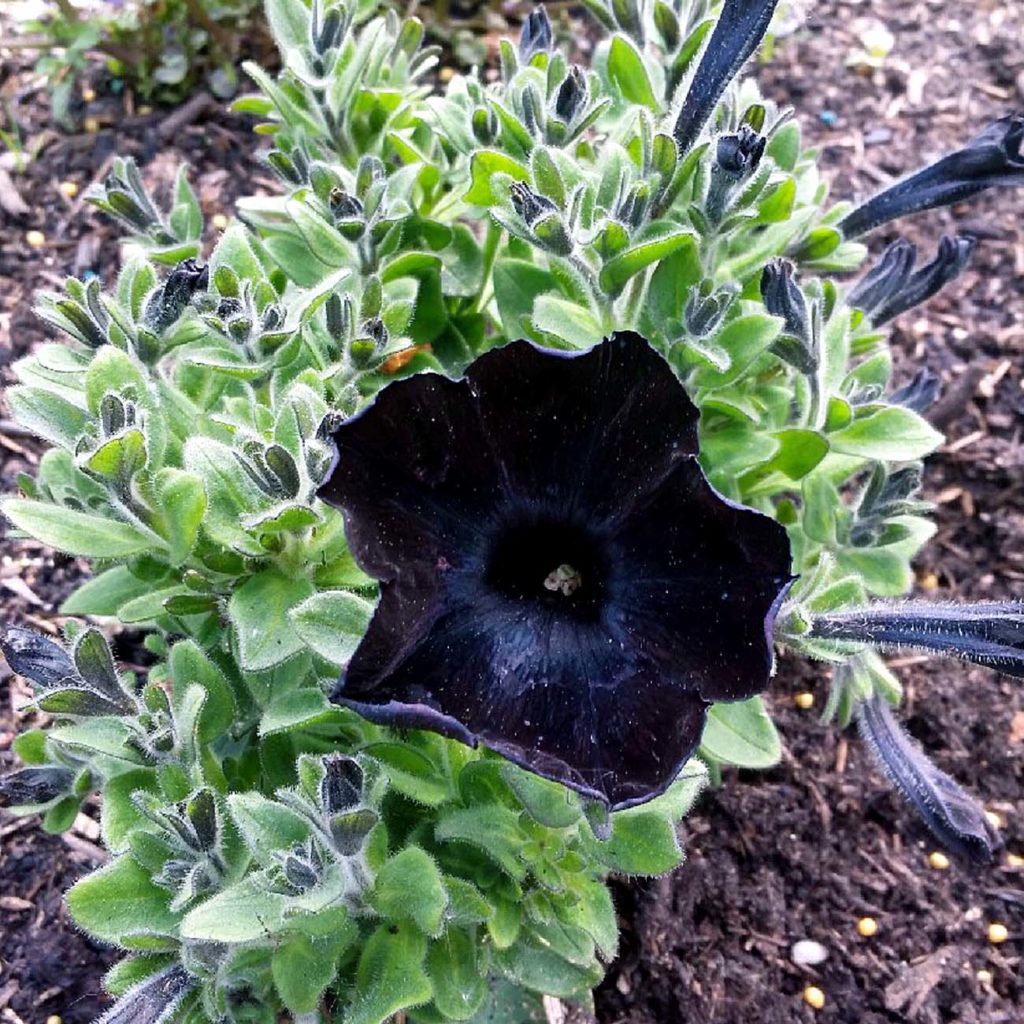 3. Petunia "Black Velvet"
Petunia is a popular flower plant, but Petunia "Black Velvet" is an unusual, rare plant in the world. It is 8 to 12 inches long and wide, it loves the sun and the shadow and flowers in it are from late spring to fall. These black flowers are suitable plants for hanging baskets and containers. It looks very attractive due to its black color, however, it is very difficult to make space in your garden.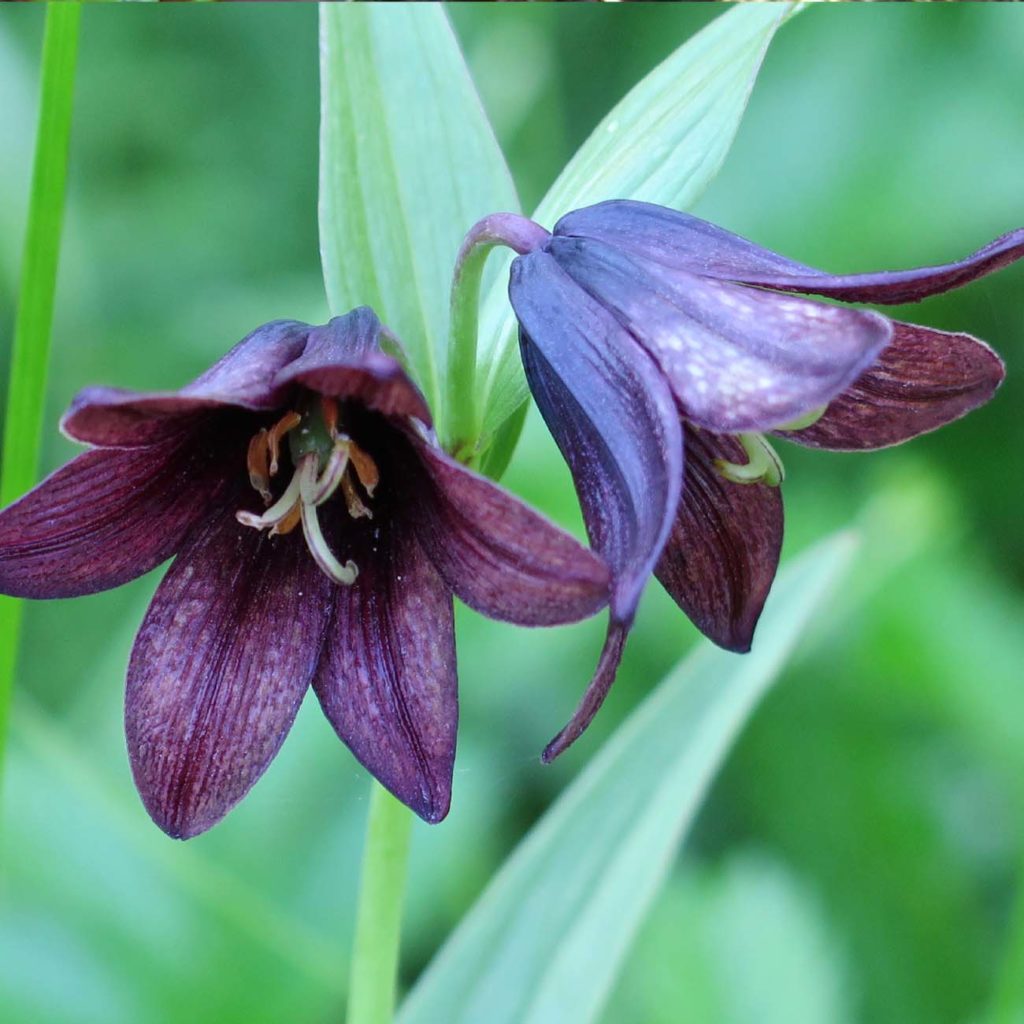 4. Chocolate lilies "Fritillaria camschatcensis"
Chocolate lilies are also called Kamchatka fritillary. This lily plant from spring to the end of summer, due to its dark color produces contrast in the garden. Chocolate lilies are hardy and deer and rabbits do not tolerate it. Its flower is a 9-to-18-inch long stem topped by 8 bellflower which is about 1 to 1/4 inches long. There are 3 herds of lance-shaped leaves all around the stem.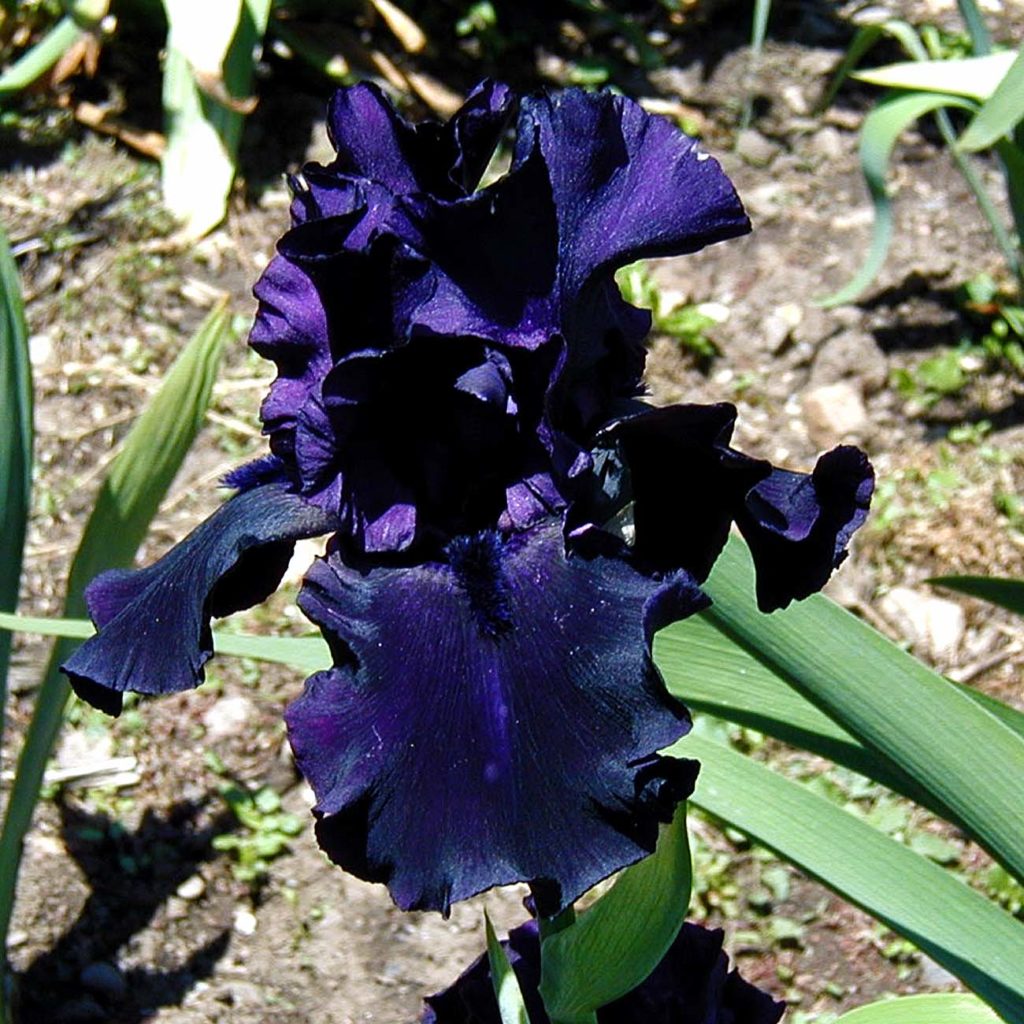 5. German Iris  Black flowers "Obsidian" 
German Iris  "Obsidian" a bold dark violet, almost black dramatic nature having plants. Its flowers are ruffled and grow in groups of three or five. It is very easy to find and easy to grow. These black flowers prefer well-drained soil. The species of This black flower blooms in the Midsummer.   Read more.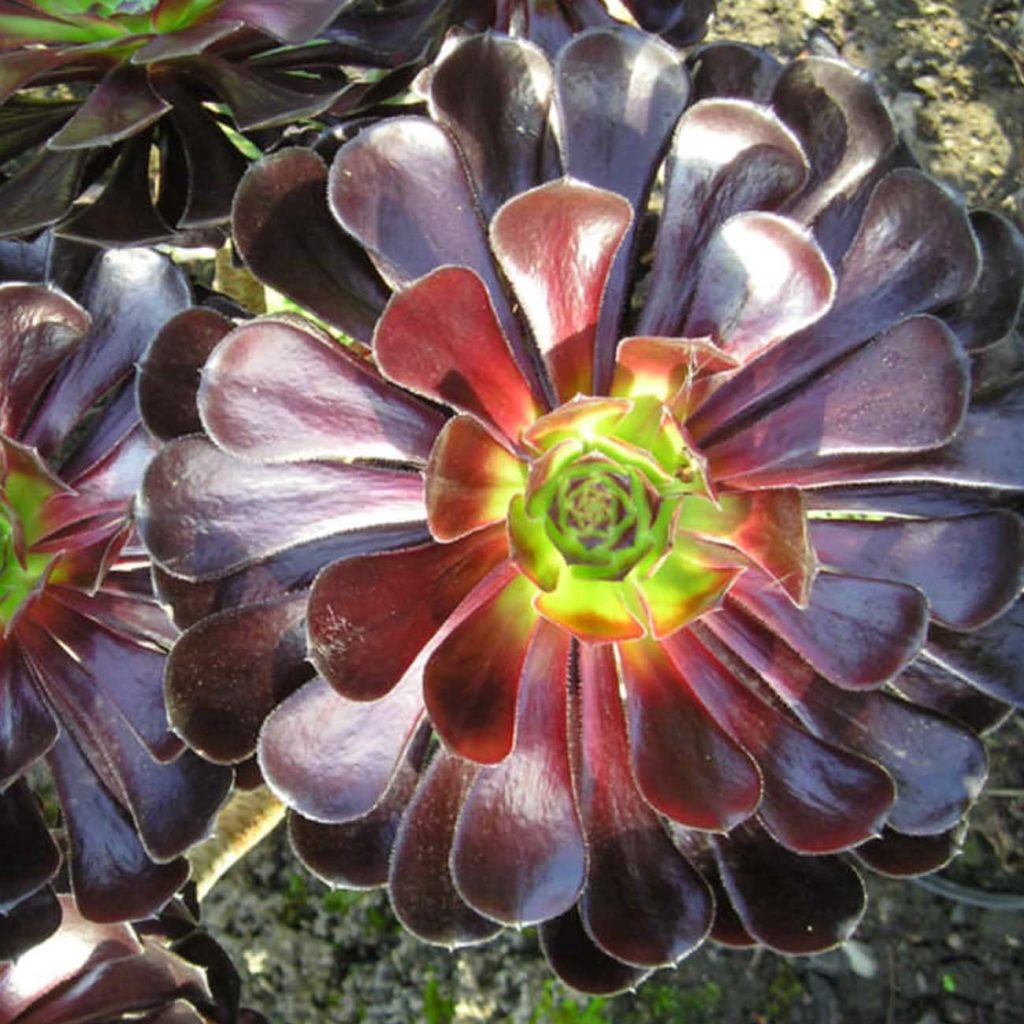 6.Black Rose "Zwartkop "
The black rose is not really the flower of roses, but with bigger leaves, dark burgundy is perennial succulent. These plants prefer full sun, they are tolerant also partial shadow. This well-drained soil which is slightly acidic prefers to approximately 7 pH. These are drought tolerant and yellow flowers bloom in the winter. Plant it in a small container and keep it in a sunny window, you can enhance the beauty of the room. According to the U.S. Department of Agriculture, Black rose thrives well in 9 to 11 hardiness zones. Find it more.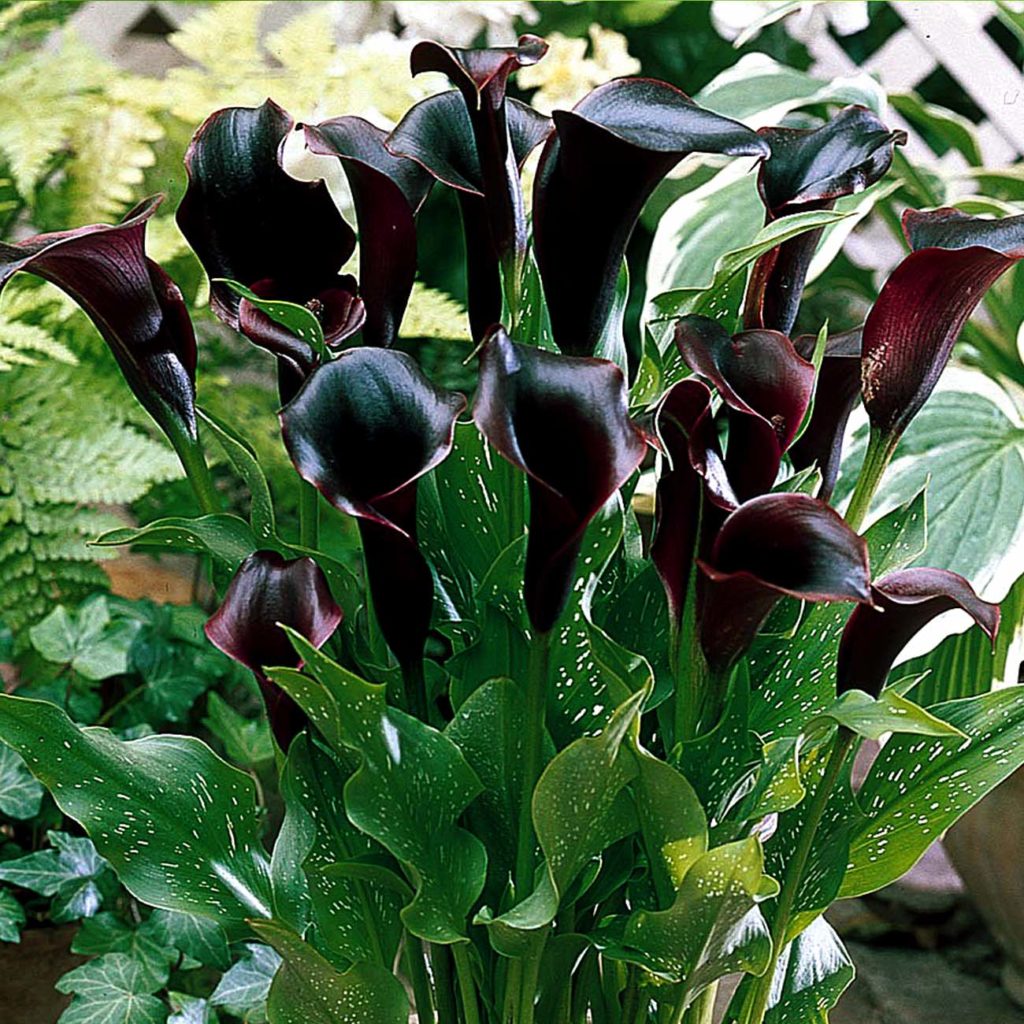 7. Cantor Black "Zantedeschia "
'Cantor Black' is native to South Africa, whose flowers blossom deep dark purple, black flowers bloom upright. It is suitable for any garden and container. It blossomed on the stand out from dark green heavily speckled spots on the leaves. They are slightly more water tolerant than other varieties.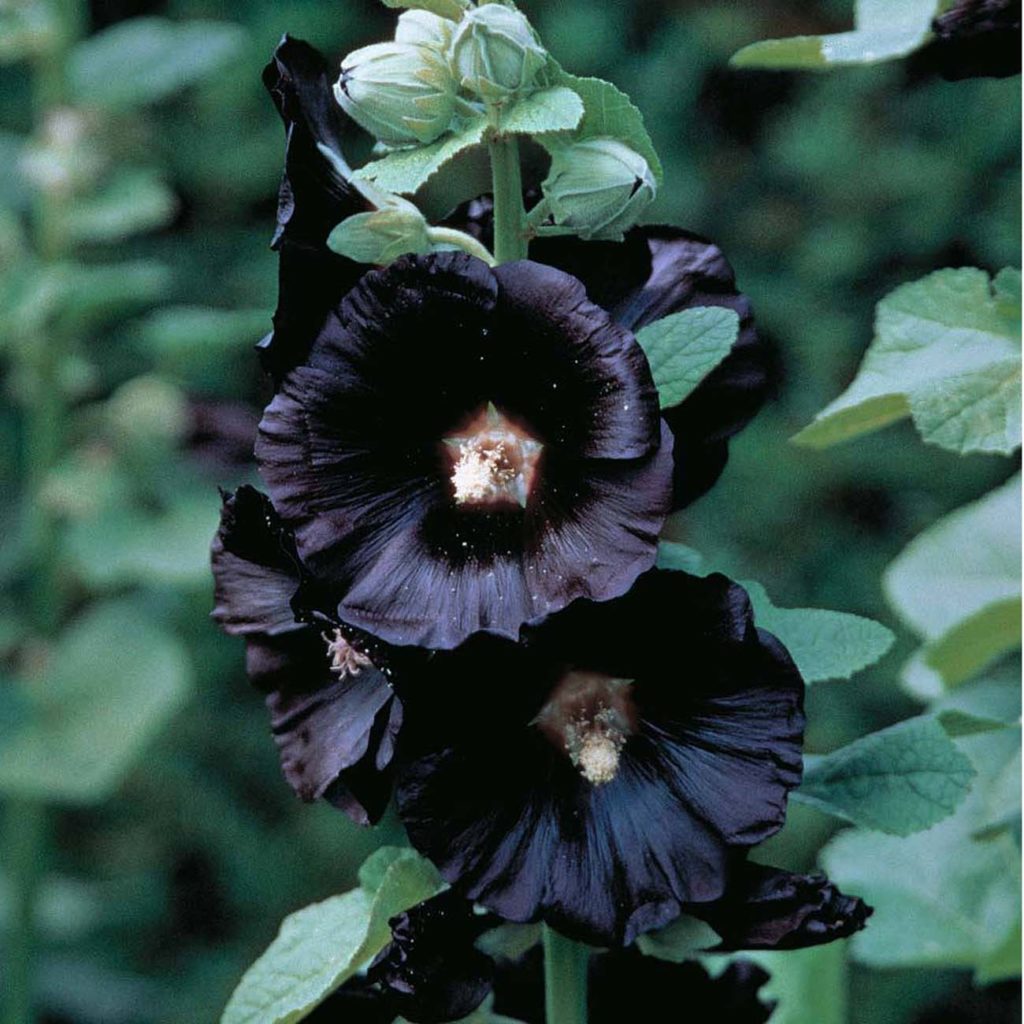 8. Hollyhock "Nigra" Black flowers
'Nigra' is a strong biennial, perennial plant. Their color is dark chocolate, maroon. It has a length of 3 feet of the container, but on the ground, it is 5 to 6 feet. They like the perfect sun. Their flowers enhance the beauty of the garden from the Midsummer to the Late Summer. These plants grow very well from Zone 3 to 8. Nigra prepares a great background for your garden. These dark dramatic flowers are almost black in color. See more.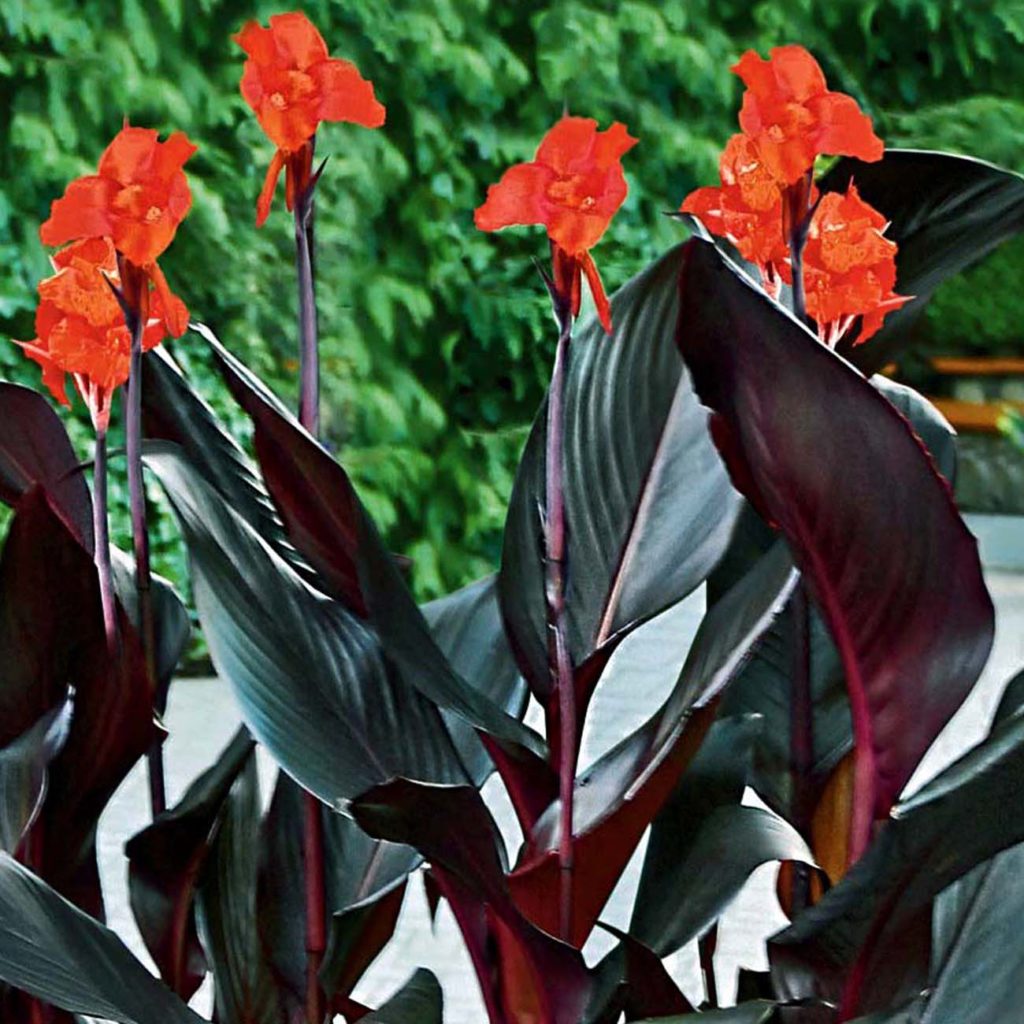 9. Canna "Tropicanna Black"
Canna "Tropicanna Black"  are the best plants to create a magnificent background of the garden. These plants prefer full sun, but they tolerate partial shadows. Its flowers are fantastic orange and large in size. You can easily grow in 3 to 11 areas. The plant length is 4 to 6 feet and leaves are mixed with dark purple shades of black. Due to dark leaves, they have a promising effect in the garden. Find more.
Read also:
Best flowers for bees and butterflies. 09 unique flowers for your dream garden. Surprising uses of Borax in the garden.
For Pin: