Orange
Learn How to grow Orange in a container, Growing condition of the Orange tree, Propagation Orange plant, Pest problem with an Orange tree, and more about the citrus plant.
Have you ever thought of your roof garden as an orange tree? Is it possible? Yes… If you live in a citrus friendly land, this is absolutely easy. Some species are dwarf and compact which you can keep in a container. You can enjoy fresh oranges and citrus fruits in your container garden.
Citrus may be the best fruit plant to grow in containers during the cold season. Since this plant is dwarf and compact, it is easy to grow and care for in containers. Nature bring to tell you some important information which will help you to grow orange in the container.
Overview  Citrus sinensis
Scientific name     Citrus sinensis
Soil                         well-draining sandy loam
Soil pH                   Slightly acidic to normal
Flower                    White
Height                    6-12 feet
Sunlight                Full sun  ten hours of sunlight
Zones                     USDA 9-10
About Orange Plant
Orange plant Enchanting fragrance with white flowers blooming in the spring season. The leaves are glossy and evergreen. You plant orange indoor, patio, or terrace can punish. Tropical and subtropical plants are orange. The Mediterranean climate and in the US increases. it grows in USDA zones 9 to 10. The orange plant prefers full bright sun. In the spring when the temperature rises from 26 degrees F is appropriate for it. The growing season requires regular watering and fertilizer.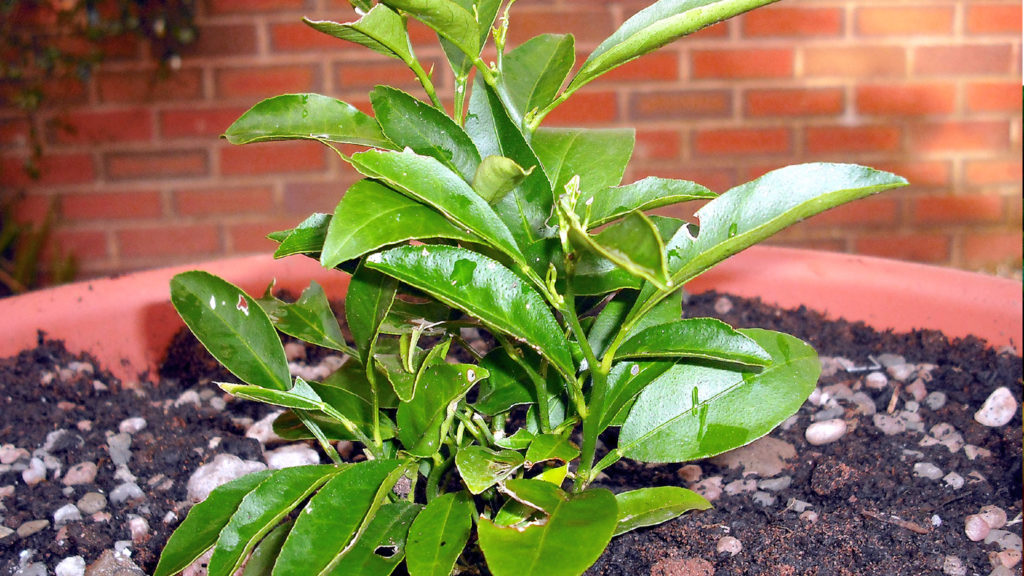 How to grow Orange in a container
The new type has been improved and developed according to container culture. Its many are self-fruitful Variety. So do not worry about pollination.
Orange is a simple way to develop in the container, some basic needs such as water, appropriate fertilizer, and pruning are necessary to keep in mind. Keeping them on your patio, you can grow a beautiful citrus garden.
As you read the last post to the pomegranate plant in containers, large containers, and Potting Mix is necessary for container planting, just as orange saplings need both of these things. Detailed information you can get our post-Perfect Potting Mix.

Choose perfect containers
Citrus planting a small container the first to start. Small containers large containers help maintain moisture is expected. for new planting trees, an 8-inches diameter container is enough, but the plant is 2 -3 years old, and its roots are spread out, then 10 to 12 inches diameter larger containers should be transplanted. Later, you'll need a large 20-gallon container. Plastic containers are much better when the root of the extent of the terracotta container is crack. These plastic containers are light in weightlifting is easy to lay. But keep in mind that the drainage hole in the container is necessary.
Growing condition of Orange plant
Orange plant for growing in containers, you should use Potting Mix available from the market. Whether you have to prepare the soil at home. Potting Mix to prepare a portion of the soil, one part coco peat, and one part compost can be prepared by mixing, if the soil is more tied to the pulverization may also supplement some sand.  The arrangement of the drainage water in the container is important, the plant damage experience.
The gravel on the bottom surface of the container before planting may spread, The water in the container goes out without interruption.
These are tropical citrus plants. It prefers full sunlight. So keep these plants in the sun.
These plants require regular watering and fertilizer.
Potting mix
The container should use a moist, well-drained Potting Mix. 1 or 2 inches above the soil dries out again when water should be. It requires less water in winter. When the temperature is less moisture in the soil continues. The situation should not be waterlogged, it is damage to the plant experience.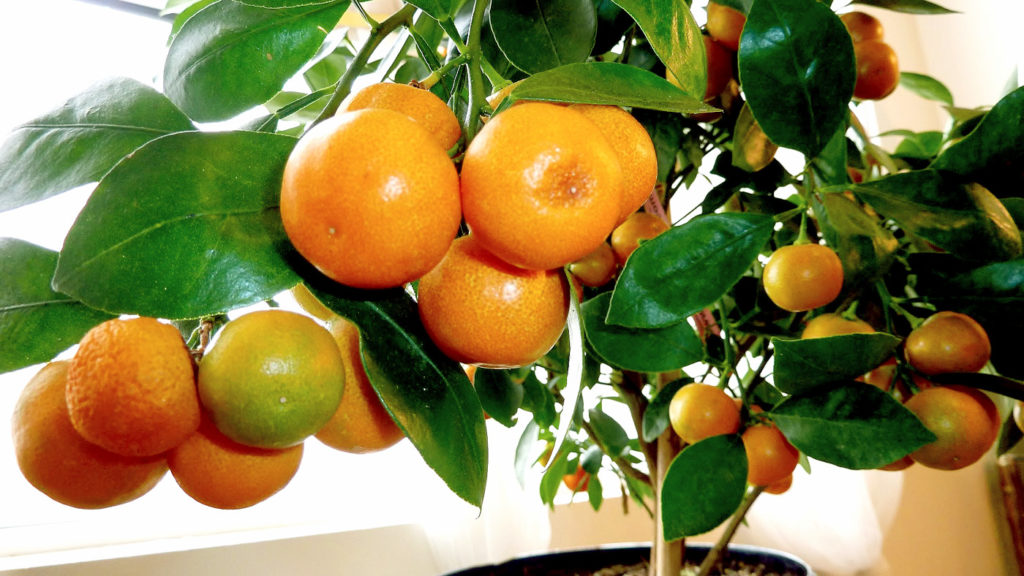 Choose the right varieties 
Any orange trees can be grown in containers. Full-size trees can be planted in large containers, and also lived for a few years. But there are also some dwarf species that survive very well in containers. such as Trovita, Calamondin, and Buddha's Hand Orange, whose height is about 6 to 12 feet? It is good for the outdoors, but it is growing in the container to reduce the height. In cold areas, 'Calamondin' orange, and kumquat species is the best because it can survive indoors.
Propagation Orange tree
The seedling process usually begins with grafting or budding to the rootstock. The grafting process is a process by which a plant is included in the rootstock and a scion of the second is to build the new plant. Which is a special kind of budding grafting rootstock section is connected to. Budding is usually used in citrus propagation.
Watering 
Citrus plants prefer deep water, deep water encourages deep roots. Instant Water when the soil dries out 1 to 2 inches deep. The frequency of watering depends on the atmosphere and soil porosity. Czech to water moisture to the root level. After water and wet roots, indicating excessive water, less water now.
Fertilizer    
Citrus plants food as well as require additional fertilizer. The citrus plant required double nitrogen than the potassium and phosphorous. Slow-release fertilizer longer needs to. From time to time the micronutrients, such as organic manure are good choices. If the leaves are yellowing and water use right then granular fertilizer with fish oil to spray on the leaves.
Pruning
Spring is the best time for pruning. Pruning will ensure the size of oranges' plant shape. Pruning back leggy branches to encourage other side branches.
Harvesting and pruning Orange tree
If you took out the orange trees bee can make your home, you will also receive honey, along with Orange. Orange trees are self-fruitful or self- is known as fertile. It depends on the climate. Usually, takes 6 to 8 months of ripening fruit. For sorting any disease can suffer or dead stems. The trees bring new excitement and fast.
Pests problem with Orange tree
It is important to keep free from ants, they farm-scale, use boric acid to baits ants.  Aphids, scale, and mealybug are carried to damage the tree-like Keats. Put it in rubbing alcohol and cotton swabs to these pests terminate. Use insecticidal soap can also destroy it.
Read also: How to grow Jade Plant.   How to Grow Cantaloupe in containers.  Growing Plum tree in containers. Growing and caring Watermelon. 8 Frugal Gardening tips.  Spring Onion growing and caring tips. Best containers for your garden plants. Jackfruits Growing and caring tips. Grapevine Growing and caring tips. Beast Herb garden for your home. Potatoes growing and caring tips. Peppercorns Growing and caring tips.  Pansy flowers growing and care guide. custard apple Growing and care guide.
For Pin: