Small space gardening ideas
Know Small space gardening ideas | Container gardening | Balcony garden there is no space for gardening … no problem … the common problem of people living in cities is..we have a solution. A little information provides you with a very nice small space gardening ideas. If you are fond of the garden so we refrain from greed on worry about the place.
The small space garden ideas is a part of heaven, in order to develop it, we need good flower vines and houseplants. Gorgeous flowering vines and indoor plants that have made the beauty of your house and maintain your space too,  you can plant it in a container.  Here we give 11 Small space gardening ideas | Container gardening | Balcony garden are so you will help. Read more.
1.Balcony Garden Ideas
Sometimes ago every person had plenty of space and they have their own small garden, but today not enough space in their houses, Now people have a small home but it does not matter if you have your own terrace for gardening you enjoying fresh vegetables, fresh air and maintains the temperature. Terrace gardening is one of them. Read more.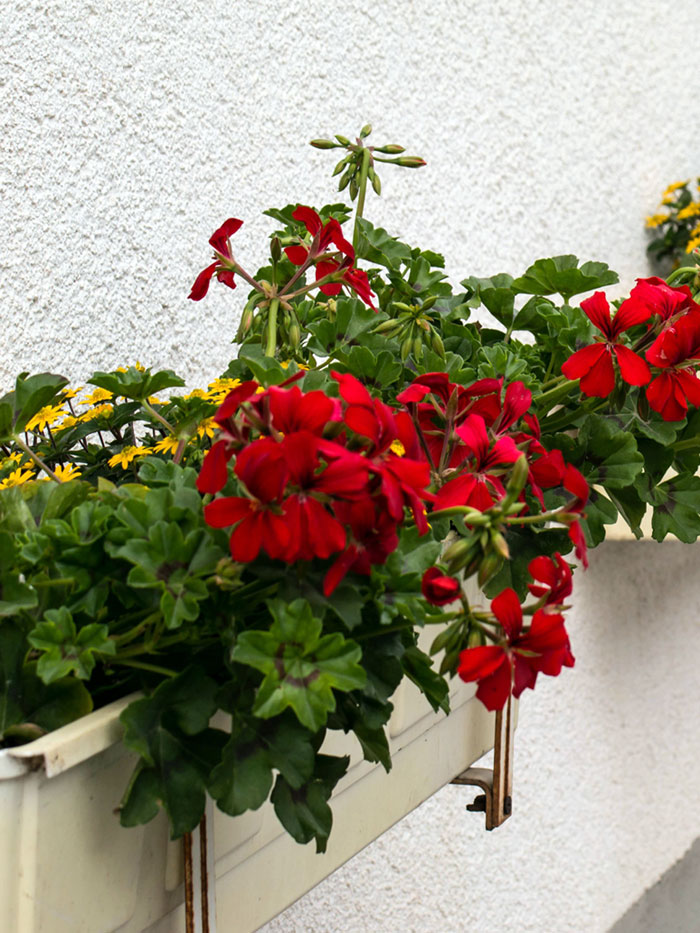 2.Kitchen Garden ideas
Small space Gardening use of your time when you save a form with and physical exercise does. Currently, the kitchen garden has grown increasingly common. People especially housewives and old man people time wisely is to consider the most appropriate garden. You can grow in a kitchen garden many fruits, vegetables, spices, flower plants in the kitchen garden. For best results is necessary to understand the specifics of the kitchen garden. You can grow in your garden tomato plant, beans, eggplant, potato, spinach, radish, chilies, lemon, etc., and also a lot of plants that you can grow in your garden with comfort. This climate depends on the soil and watering systems. Learn more.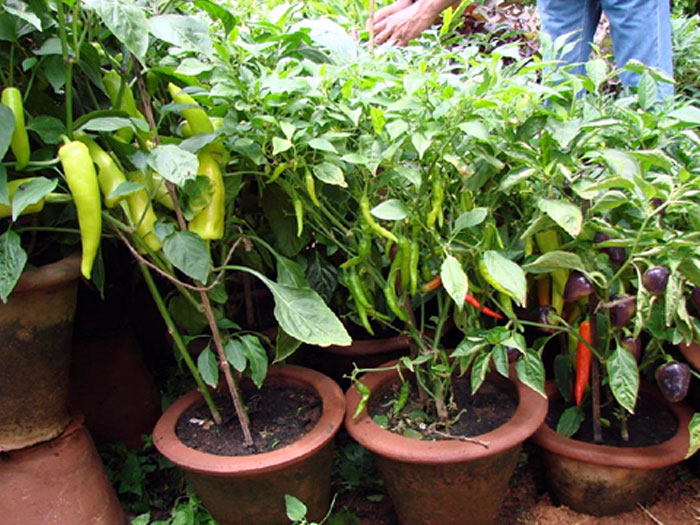 3.Vines for your home and balcony garden
Here are some of the vines have for your small space gardening. You want to protect your garden as stranded. You can put it in a container on the terrace. Some are here.
Trumpet vines
Trumpet vines don't need additional fertilizer and actually thrive on the only moderately fertile soil. Add a thin layer of compost in spring to keep the vine healthy. Trumpet vine does need moist soil, however, Requirements full sun, part sun, part shade. This is Shrub Vines Categories.
4.Roses for the patio garden
A rose is a perennial flowering shrub plant of the genus Rosa in the family of Rosaceae. There are more than over 100 species and 1000 cultivars. Roses most species found in Asia, with smaller numbers native to North America, Europe, and Northwest Africa. The roses grow in many different colors we can see some different colors like black purple white etc. they form a group of plants. There are red, yellow, and orange colors flowers mostly see the view. Get in shape like many roses, some are large and some are in small size. You can easily develop in your patio, this is a better option for small space gardening. These usually bloom in the spring season.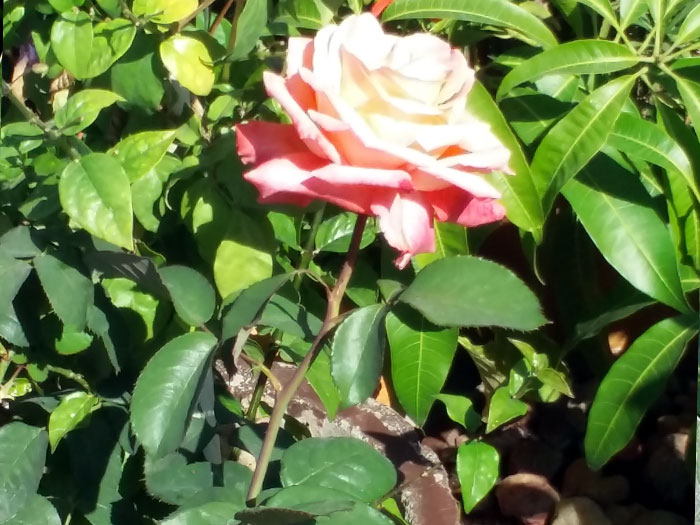 5. Grow tomatoes in the Balcony garden
Usually, the tomato plant is a small shrub, with a length of 100 cm or 3 feet usually. Several species of tomato are found in the vine; the length of the vine is approx 6 feet Tomatoes branches are covered with small white hairs. Its leaves are egg-shaped and decorative. Tomato plants are developed anywhere even slightly warm or damp environments and this is a better option for small space gardening. if you have enough sunlight and enough water, you can grow it easily, and engaged in your patio to enjoy the red-red tomatoes.
The summer season's tomatoes grow rapidly; it's easy to take care.  If you want to take the natural taste of the tomatoes you took your kitchen garden itself can develop by tomato seeds, you use organic compost.  The information below is beneficial to the tomatoes.  Learn more.

6. Choose Perfect Potting Mix Recipe
You must require containers for small space gardening and we use garden soil in the containers, and the containers require rich soil for plant growth. The soil of the garden is generally considered to be good, but when it is used in the container, the sand and perlite should be mixed in the soil so that the water becomes good and the soil becomes rich.
Selecting a Container
As a general rule, select as large a container as possible. Small containers dry out more quickly and need daily watering. You'll want to think about weight (once the pot is filled with wet soil and plant material it's going to be very heavy). Soils for containers are always modified in some way to ensure proper drainage and aeration because they contain no soil at all.  Fabric pots are good for growing vegetables.
7.Hanging Basket for small space gardening
Hanging basket is a whole new dimension to your small garden. By adding it to your garden can increase the beauty of your garden. Hanging basket removes emptiness of the wall and makes corners greenery. Nowadays the hanging garden has become a custom. Hanging gardens of lots of advantages you don't have a small space for gardening, Porch, or patio you can brighten. We give you some helpful tips and tricks here. You can grow fresh herbs indoor basket near the sunny window. Read more.

8. Small plants small space gardening
You see a small furry and beautiful succulent it is very elegant and a bit takes easily flourish in the care. You should grow it once and forget it in the garden can easily keep you. Slightly information you can grow easily succulent in your indoor or small garden. If you took the Mediterranean the succulent plant, there should be sufficient light of the Sun. Succulent requires 6 hours light in a day.

9.Vegetable in the Balcony garden
You can grow many types of vegetables in your small space garden and containers, planting vegetables at home is better than a health perspective and you will get fresh vegetables every day. Spinach, Radishes, Lettuce, Chard, Peas, Cauliflower, Green Pepper, etc. are some vegetables that you can easily grow in the Balcony garden and enjoy organic farming.  Learn.

10.Indoor plants Small space gardening
Everyone today wants greenery inside your home, it also has many advantages. Indoor planting, greenery indoors an idea which is also available as well as fresh air. This is a good idea of small space gardening at home. Nowadays bathroom, kitchen, and bedrooms are also indoor planting fashion.
Many plants that are less caring, less water, and less light will even survive. Indoor plants in the market in the name of the plant is easily accessible. Today many plants such as bougainvillea plant, aromatic plants like geraniums, exotic begonias, pentas, and gardenias. These tropical plants are scattered in-home beauty and fragrance.  Read more.

11.Water garden for small space
Flowers and plants in the garden have an aesthetic feeling, but there is no perfection in the garden, the visual beauty remains incomplete. Something seems to be lacking. According to me, water features can satisfy this beauty. You create landscape through waterfalls, fountains, or ponds in your garden. However, it is also expensive and lack of space also causes problems. But the presence of water along with trees and plants is also mandatory in the entire visual beauty. Here are a lot of examples for small space gardening, so that you can build small waterfalls, and a fountain at less cost. For this, you can also choose a low maintenance pond, you can make an old big pot part of this beauty. Learn more.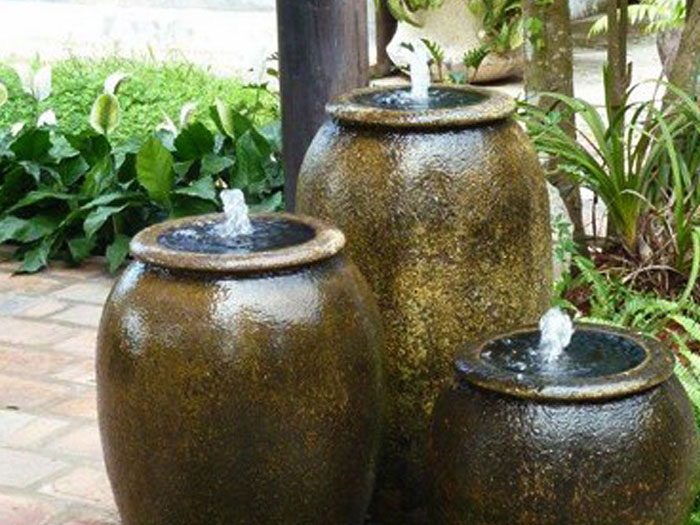 Read also: How to start your Kitchen-garden. Diy low budget Garden ideas. How to get rid of Garden Slug. 8 Best Frugal gardening tips. Enjoy Gardening and stay fit and healthy. 7 Easy Garden Ideas. Organic gardening.Growing popular herbs Mint. Growing Zinnia plant in containers. Growing Winter vegetables at home. Spring Onion growing and caring tips.
Happy Gardening.
For Pin: