Rose fertilizer
Rose fertilizer, If you want your Roses to bloom on a regular basis, you should, of course, give fertilizer in 3 to 5 weeks. Before giving rose fertilizer read the instructions on the packet, how much fertilizer to use. Spring season is the best time to give the fertilizer, but the more fertilizer is the risk for the health of the rose, it also affects the other blossoming plant. learn How to fertilize your roses, Some general guidelines for fertilizing roses, nutrients need to rose plant, Rose fertilizer, Organic fertilizer, and more about his plant in this article.
if you more feed the plant then you can get healthy roses on the plant, although some species of roses can survive without fertilizer, they only survive. Rose fertilizer is not necessary for wild roses.
Species of roses
There are exceptions to this rule, such as certain rose Rosa Mundi, gluca, hybrid rugosas, and Paul's Himalayan Mundi, mushk. This species flowers ones blooming this is a good choice for gardeners that they don't add compost again, but if you trying to repeat blooming regularly fertilize. Hybrid tea roses and floribundas are blooming again should regularly fertilize during the growing season.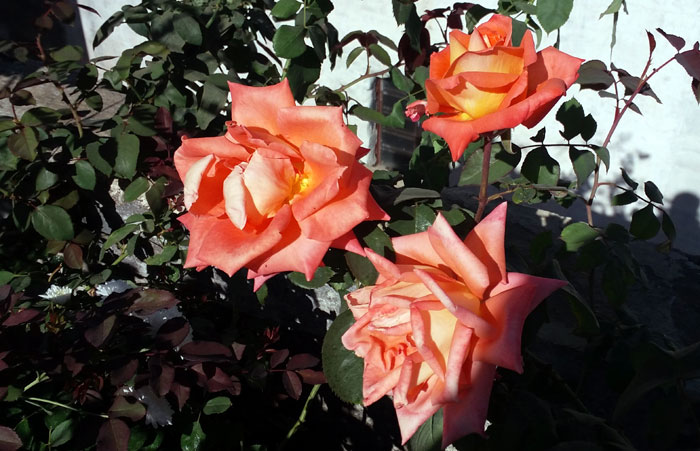 Roses plants need this three fertilizer NPK
Rose plants need three key fertilizer NPK to grow that. these are Nitrogen(N), Phosphorus (P), and Potassium (k). These three things you will find in every fertilizer packets.
Nitrogen helps to develop the rose plant.
Phosphorus helps roots.
Potassium is used as vitamins by whole plants.
Fertilizer NPK is an essential suggestion for proper growth and abundant production of your rose plants.
Nitrogen: To grow healthy Rose plants, dark foliage, and keep healthy development, the important role of nitrogen. because the energy it draws from the leaves to make the flower. Rose plants need nitrogen than other foods most. With the help of root zone water nitrogen entering the food supply. It helps to be the chlorophyll. That helps in photosynthesis. Apply fertilizers with little or no nitrogen content later into fall.
Phosphorus: Use its volume rose plant roots are strong and abundant bloom flowers. Its leaves are yellow, falling leaves due to lack of phosphorus.
Potassium: Potassium is also known as potash and an important role in the growth of the plant. It increases the immunity of the plant its protection from bugs and disease. Due to deficiency of potash will produce poorly developed buds, weak stems, and yellow leaves edge. Know NPK Fertilizers.
Some other nutrients need to the rose plant
Calcium: Potassium builds the walls of cells, which protect it from insects with sucking it.
Magnesium: Magnesium is a very important element it promotes dark leaves. It intensifies flower color and increases new flowering Canes. It also is known as an Epsom Salt in the market. Gardener use this chemical in rose gardening
Iron: Some are alkaline soil in this soil when you use the fertilizer mix the necessary amount of iron. also a requirement of copper, zinc, boron, etc.

Some general guidelines for fertilizing rose
It is necessary to know some essential things before giving your plant fertilizer.
Water before fertilizing
Note that when filled with water around the plant nitrogen fertilizer use. use in dry soil by inserting it into the soil fertilizer can burn that roots. After pouring the water on water nutrients in the fertilizer root areas helps to send.
Give Rose fertilizer in early spring
From the beginning of the spring season 4 to 6 weeks before you fertilize your plants. This will increase the plant's in the cold-resistant and will not plant damaged. late fertilizer may encourage growth that will damage by frost.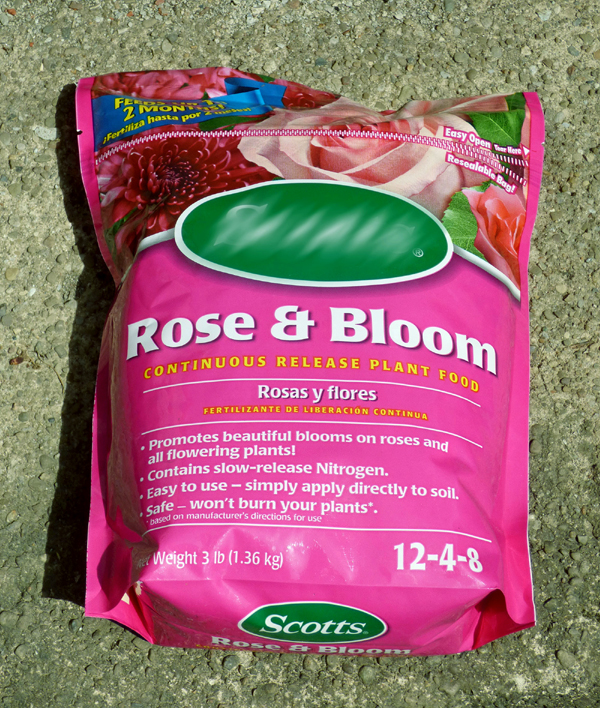 Choose the right fertilizer
All of the above growth of plant nutrition day cease to bloom, you will decide how which fertilizer is correct. You have both types of fertilizer for organic fertilizer and inorganic are available. Select the fertilizer for roses, which present high-quality nutrients. Read more.
Organic fertilizer
Organic fertilizer consists of cow dung, bone ash, sawdust, leaves, trees, plants, and alfalfa, etc.
Fewer nutrients compare to inorganic compost.
Organic fertilizer is better for the environment and it makes the fertile soil, it is also beneficial for roses.
Organic compost contains fish fertilizer and kelp as liquid fertilizer so it is the right choice, we found N-P-K from fish.
Inorganic fertilizer
Inorganic manure is human-created fertilizer.
It is made from the chemical. It at the store you can buy ready-made. These work in comparison to expensive Organic manure.
Inorganic manure makes the low fertile soil to compare organic.
Also, read.
How to Plant, Grow, and Rose care. How to control Black spot on the rose leaves,  Growing cauliflower in pots. Anthurium plants growing guide. Growing Celery at home.  Muskmelon growing and care tips. Jade plants growing and care tips. Ashwagandha herb growing and care tips. Organic compost. Improve your garden soil health. Orchids growing and care guide.
Useful links
Homemade Rose Fertilizer –

Read more
A Fertilizer Primer: What's In that

Rose Food

?
For Pin: