Black spot on rose Leaves
How to control Black spot on the rose leaves | How to use an organic fungicide. Black spot on rose leaves is the most common disease, and if this is not given attention, then it spread with time and becomes uncontrolled. This leads to considerable loss of rose plants. Black spots on roses leaves are basically black spots on the surface of leaves, which move along with time, With it, the yellow spots are all around the leaf, and at the end, the leaves fall. Fungus Diplocarpon rose is the reason for this. If it is not treated at a time, all the leaves will fall off one by one and your plant will become naked. The plant will become weak and the production of flowers will end.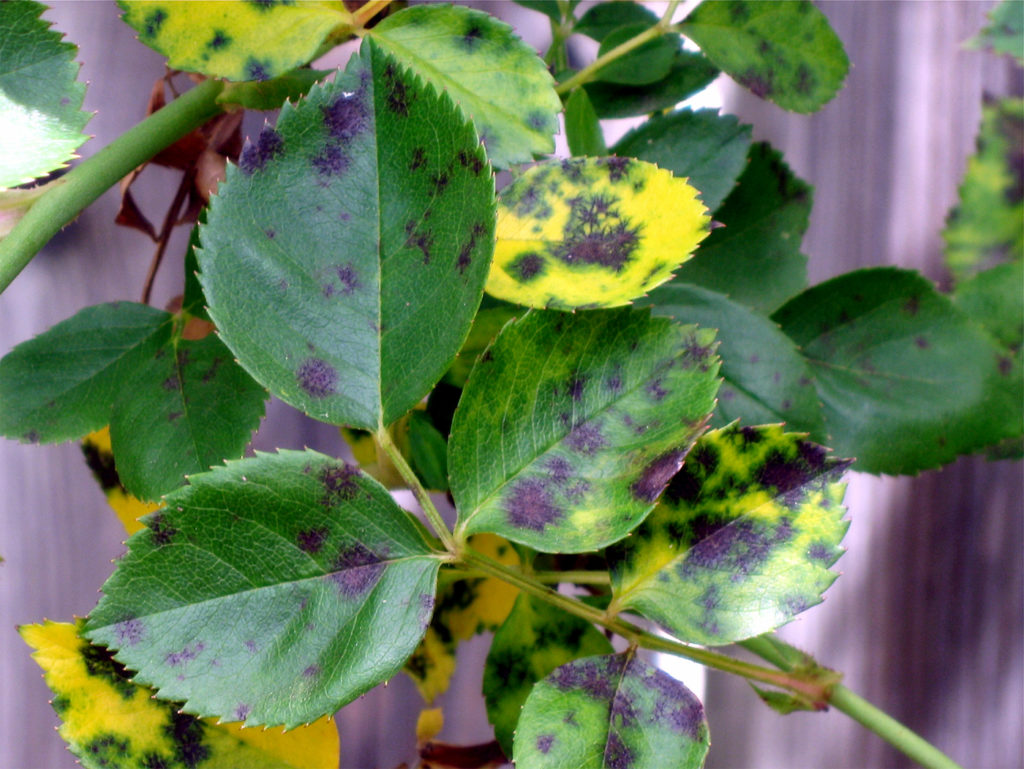 How to control Black Spot on roses leaves
How to control Black Spot on roses leaves, although you may not be completely prevented from a black spot, the risk of black spot fungal infection can be reduced if you take care of the plant in the following manner. There are some general tips to prevent the black spot:
1.Watering tips
If the leaves are in contact with water for seven consecutive hours, then a black spot on rose leaves spores to get a chance to grow. To avoid this you add water early in the morning. This will give the leaves a chance to dry and the spores will not grow. Yes, but if it rains at night or if you add water every night, then you will not be able to stop this disease. Just watering into the soil of the plant, if you watering over the leaves, the fungus will spread from one leaf to another, and eventually spread to the entire plant.
2.Space between plants
You should make distances between your rose plant. In the nearby plant, the air circulation does not get well and the leaves remain wet. By which the fungus gets a suitable environment to develop. Do not keep the rose plant in a place where there is too much shade. By the way, you can use the shed to save the leaves from getting wet in the rain.
3.The resistant  Rose Plant
Nowadays many species have been developed which are resistant to black spot disease. Keep in mind that there is a difference between immune and resistant. Black spots on rose leaves can also occur in disease-resistant roses, but the disease is less than other roses. Some of the resistant rose varieties you can plant are Henry Hudson, Jens Munk, David Thompson, Charles Albanel, John Cabot and Rene des Violetts, Plena rugoza.
4. Location
Rose plants prefer full sun, so choose a location for the rose plant where there are at least 8 hours of Sunlight.
5. Feeding 
Regular feeding is essential for rose plants, it provides the nutrients your plants and make healthy. its help to protect from disease.
6.Burn infected leaves
Clean the infected fell down leaves immediately. Do not use these leaves in the form of compost or in the form of mulch. It would be better if you burn these leaves.
How to use an organic fungicide
If the black spot is a problem in your plant then you will have to spray in the early spring. Here are some simple tips you can use.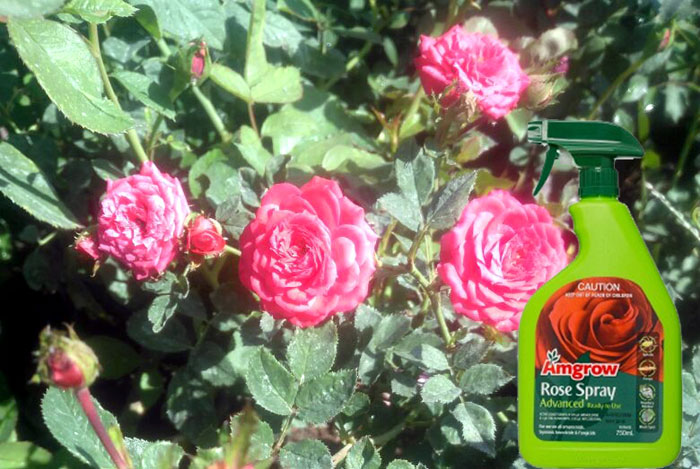 1. Baking soda spray
Baking soda is a very good fungicide. It is very useful if the leaves of your rose plant show fungal disease or dark spots. It is also effective in grapes and other vines. 4 spoon baking soda dissolve in a gallon of water and use it.  Baking soda spray works better and this also protects the plant from powdery mildew.
2. Neem oil
Neem oil is an organic fungicide and insecticide. It works from inside the plant's system. Therefore, it is not neutralized after washing with rain after spraying, although it can burn the leaves of the plant in the warm sunshine. And if you have used sulfur then you should not use Neem oil within 2 weeks.
3. Use of Sulfur
Sulfur is used to control pests and to get rid of fungal diseases. However, it can also be light toxic to humans and animals so, you should protect it when spraying it. Never spray it with metal utensils, it can damage it. Use a plastic sprayer and leave the plant in the sun.
5. Insecticidal soap spray
If using pesticide soap spray regularly on leaves, get rid of fungal diseases. It is a fungicide made of copper sulfate and hydrated lime. If you mix it with water and spray it, you can get rid of some insects. Spraying can burn the leaves of the plant, so this spray should be done in the spring before the new leaves grow out.
Read also:
10 ways to use baking soda in the garden. 10 ways you prevent the plant diseases. 8 stunning effect of milk in the garden. Epsom salt in the garden.  How to get aphids. How to propagate roses with potatoes.  Fertilize your roses easy tips. Use Hydrogen peroxide in the garden. Get rid of mealybugs in organic ways. Get rid of spittlebugs in organic ways.
Sources:  The Spruce
Pin it: