Cauliflower
Cauliflower is very popular due to its amazing flavor and unique taste. Everyone wants to grow cauliflower at home, in fact, it is very easy to plant. You can grow it by taking a little care and information. know in this article how to grow cauliflower in containers, Growing information cauliflower, cauliflower varieties, cauliflower care.  
Cauliflower is one of the several vegetables in the species Brassica oleracea, in the family Brassicaceae. This is an annual plant that reproduces by seed, typically, only the head is eaten. Brassica oleracea is not difficult to plant it, it is easily developed with many crops (Companion planting). You can be grown easily with other plants, such as broccoli, turnip, banana or other types of plants. Brassica oleracea is best to cultivate in the spring season and in humid temperatures. However, you can plant it in the summer or fall with little care.
Its planting is not difficult it is easy to grow. Other plants, such as broccoli, turnip, kale or having other close types of plants can be easy with. Cabbage growing is the best in the spring season and moist temperatures. you can grow crops such as cauliflower in the summer or fall.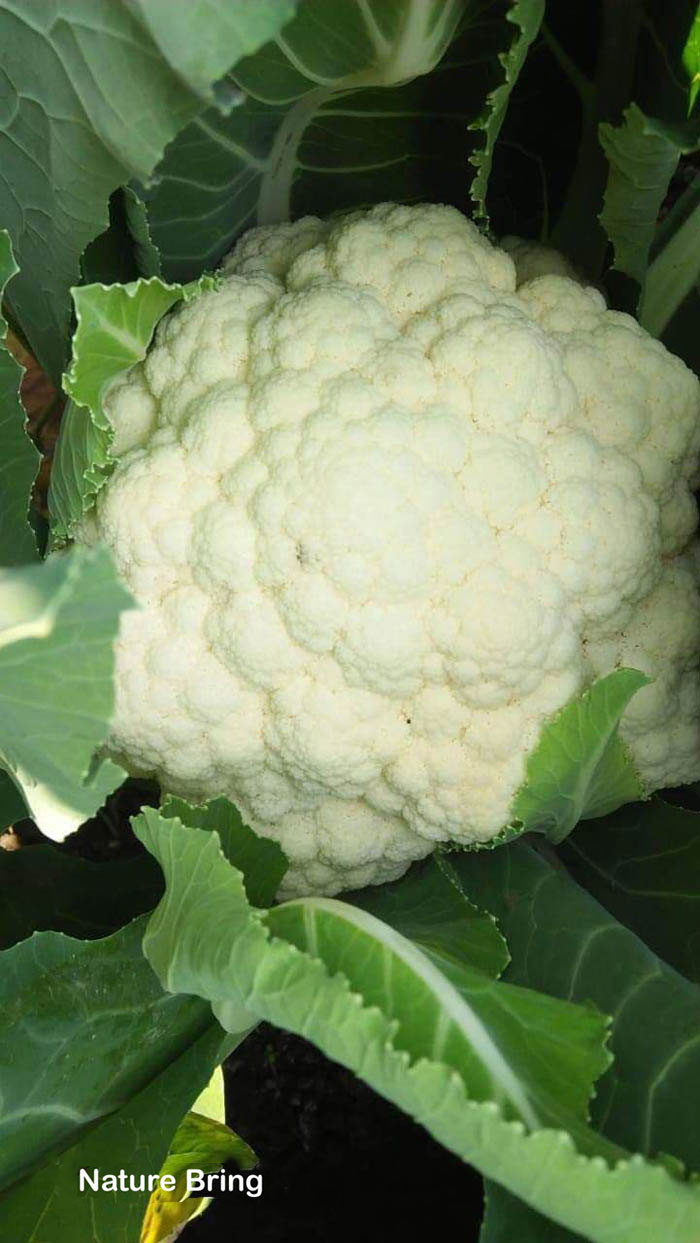 Classification
Botanical name                 Brassica oleracea
Plant                                      Vegetable
Soil                                         Rich soil
Soil pH                                  6.5-6.8
Flower color                       White
Bloom time                         Spring Season
Watering                              Every day
Sun required                      Full sun
Zones                                     7 to 10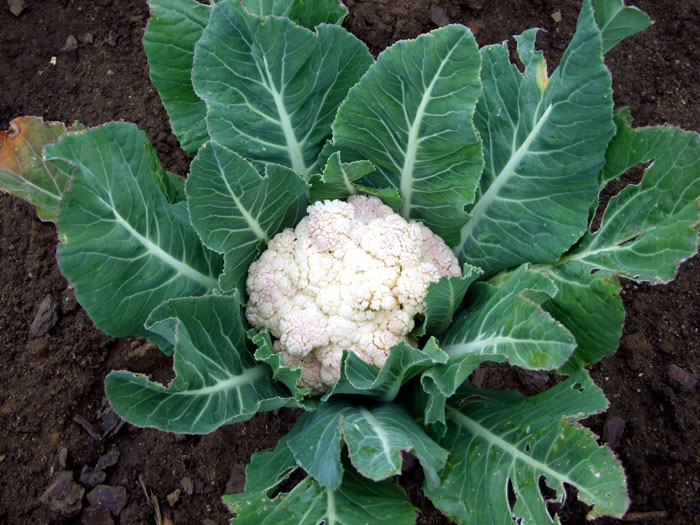 Growing information cauliflower
If you are planting the cauliflower so it should take care that the plant is sensitive to adverse situations. It should transplant at the beginning of the spring season, you should grow successfully during the spring season in the mild winter climates of Zones 7 to 10. Read also.
Location and soil
Like other vegetables are required to full sunlight, at least 6 hours of sunlight is necessary. The plant likes well-drained, moist soil, and requires large amounts of organic fertilizer. The soil should be between pH 6.5 to 6.8 for optimum growth, it protects from the disease clubroot.  Moist soil for which has a significant amount of nutrients is more appropriate for cauliflower.
Spacing
If you want to grow this plant you should  1/ 2 to 3/4 inches depth. The rows are in 3 to 6 inches apart, and seeds into 1 foot apart.
Watering
If you want your plant head good should water every 5 to 7 days.  When you watering the first time you should use  high amount phosphorus so the plant comes into contact with the soil well.
* The plant needs more nutrients. Magnesium levels should be always high otherwise will affect the development of the fruit.
Fertilizer
These Plants are too much feeder, before planting mix organic fertilizers or other high nitrogen compounds in the soil. When the heads begin to form, then liquid fertilizer feeds the plant. These plants require a steady supply of nitrogen so that the maturation is quick and the right flower can be formed. Plants require regular organic fertilizer to keep the soil cool and moist and will suppress weeds.
Cauliflower Care
It should be arranged before the spring season, that they mature before the summer.
With a fast-growing crop like radish, salad, etc. you can fit in your garden with cauliflower so that you can use more space in the garden.
Reduce the risk of diseases clubroot, you should not be planted, where it or other cabbage was grown.
To protect plants from cold and heat, make arrangements to shed.
For best growth, nitrogen fertilizer plants should be.
When the head about 2 inches larger on all sides of the outer leaves should be a tie with wire or rope.
Plants usually 7 to 12 days after blanching are ready for harvesting.
Water should be required to supplement watering. Read more.
How to grow cauliflower in a container
Container Selection
Its plant needs adequate space for development, choose 12 inches depth and at least 10 inches wide container to be planted. Make a drainage hole in the container before planting, per container according to a plant.
Select

Potting mix

 well again which is a considerable amount of organic fertilizer, prepared in advance before buying the plants from nurseries.
You should put a container minimum of 6 hours of sunlight
Keep in mind before planting, this plant likes moisture and well-drained soil.
Give the plant soluble fertilizer every 4 weeks.
When the desired size of the head of cauliflower, then it should be ready for harvest.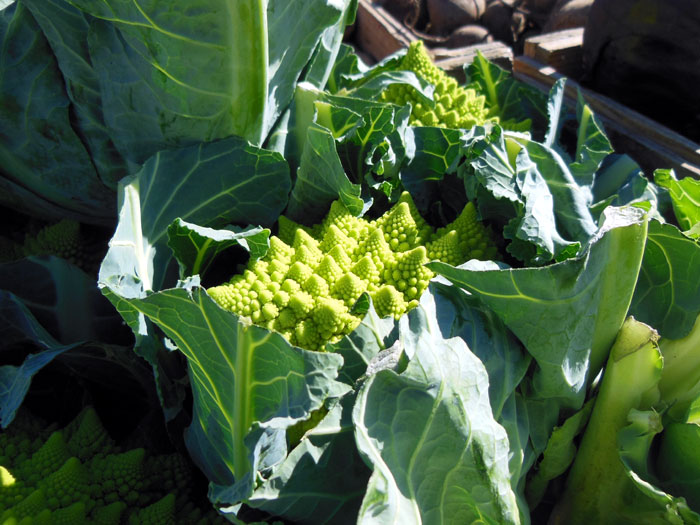 Cauliflower varieties
Cheddar (F1)
Cheddar contains 25 times more beta-carotene compared to regular white cabbage. There is also additional nutrition in it. This is a wonderful new cauliflower that is yet to be the most attractive and diverse. Its head is about 4 to 7 inches wide and is very heavy.
Purple Of Sicily
Purple Of Sicily takes 90 days to mature. This cauliflower is full of extraordinary and nutritional elements in taste. This is a popular variety due to insect resistance and its purple color. Its head is bigger which is approximately 2-3 pounds.
Romanesco
Romanesco takes 75-100 days to mature. A mix of Broccoli and Cauliflower can be found in this form. It is raw or boiled in food for use.
Snowball Y
Snowball Y  takes 52-70 days to mature. It is the home favorite cauliflower with its sweet taste and delicate texture, it develops a bright white head.  Read more.
Problem with cauliflower
Always be cautious to avoid loopers, imported cabbageworm, cabbage root maggots, aphids, and flea beetles. Possible disease insect club root, black legs, black rot, and are yellow. To avoid problems, keep your garden clean and healthy, keep an eye out for better drainage of water.
Read also: How to grow Clematis vine. How to grow Chrysanthemum in containers.  Rose Organic Fertilizer.  Growing Cabbage in containers.  8 Common Gardening Mistake easily avoided.  Growing Geranium Houseplant in containers. Growing and caring Magnolia Flowers. Spring Onion growing and caring tips. Anthurium Growing and care tips. Oregano growing at home.  Celery growing and care guide.  Onion growing in containers.  Organic fertilizer easy to make. Improve your garden soil for plants.
Happy gardening
For Pin: