Growing Grapes (grapevine)
Know-How to grow Grapes, Growing grapes in containers, grapevine care, Growing Grapes from Seed,  and more about the Grape plant.  The grape plant is a woody perennial vine and long season crop. The flowers and fruits are grown in Cannes. Yearly pruning is very important, due to health and plant size shaped. It is the yield in the world in the production of fruit. Its plants not only produce fruit but its vine also enhances the garden landscape. The vine can last for more than 30 years.
European, American, and Muscadine are 3 common types of grapes. American grapes are best in the sun and warm weather. these are the most cold-hardy. European grape trees in the northern part of Europe and America and muscadine grapes usually are found in South America. Flavor, color, and size depending on their individual species. Whether you can bring a year-old plant from the nursery. Buy time to see the plant, it is not infected with any type.
You can grow the grape plant in the container easily, for it requires some care. Below is some information by Nature Bring.
Overview grapevine
Scientific name     Vitis vinifera
Common name     Grapevine, Grapes
Plant type             Fruit
Sun                        Full Sun
Soil                         Well-drained, Loam sandy soil
Soil pH                   6.5 to 8.5
Planting                 October to January
Temperature       15º C-40º C
Zone                      2-10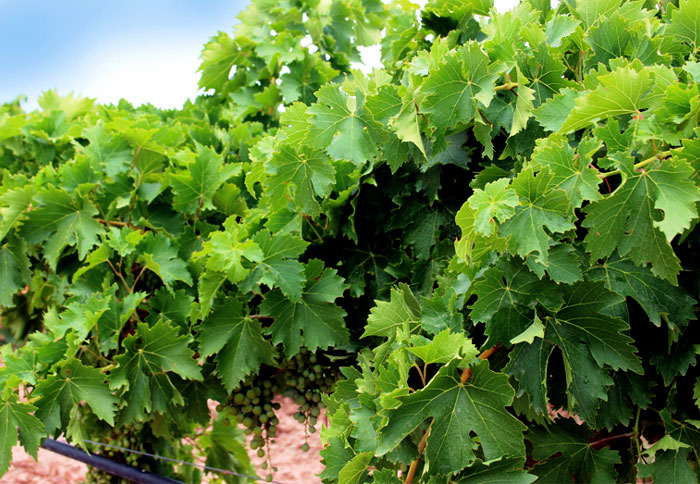 How to Grow Grapes
Grapevine Planting is usually from October to January. Sometimes during the June-July, when the monsoon is late. Monsoon planting prevents diseases.
To grow the grape plants in containers choose large containers (15 gallons). When you buy the plastic container mind it doesn't choose the dark color, because these containers are much heated in the sun.
Most grapes varieties are self-fertile. If you are buying grape vine purchased more than one, because it requires pollination.
Before planting to the Grapevine roots in water for 2 to 3 hours left.
Choose a place where the sunlight falls fully.
Space vines 6-10 feet apart.
Allow the water to the time of planting grapes.

Read more

.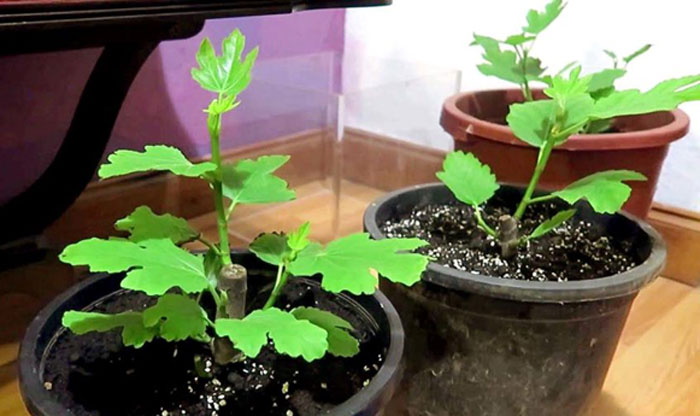 Planting from cutting
If you want to plant it, so you can grow by cutting. The grapes from your friend's friend asked if you felt you could. Take you directly from the vine cutting section. It's long enough to harvest at least 3 nodes are. The lower surface of cutting cut an angle (45 degrees) ¼ to 1 inch above the node. Take many cuttings from a different location, at the last remove the surplus plant.
Growing Grapevine from Seed
Grapevine seed you can get from the seed seller or nursery. Before sowing you be sure to check the health condition of the seeds. See the color of the seeds, pale gray or white endosperm will be able to see under seed coat. Let the seeds in water lentils, healthy seeds will sink in water.
Fill small containers with well-drained rich soil. Then the planting of a seed.
Seeds should be enough for a warm environment. Well, the day temperature for germination 70º F (20º C) and night temperature 60º F (15º C) better around.
The soil moist, but it should be not wet. And then the water began to spray the surface dry.
Grape plants take 2 to 8 weeks for germination.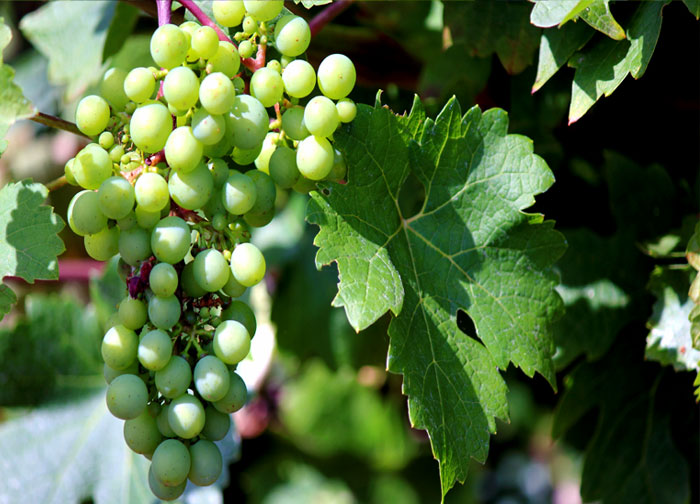 Grapevine Care
The first crop of grapes takes approximately 1.5 to 2 years.
Pruning is very important when the grapevine is dormant in March-April, then pruning. It encourages all the buds to swell. It can be damaged by pruning in cold weather.
Remember, if you do pruning well, you will get more results.
Twice a year you should be fertilized by organic, inorganic fertilizers.
To maintain uniform moisture around the vine, use mulch.
Use a net over the vine so that the bird does not damage the fruit.

Read more

.
Harvesting Grapes
Grape tree Harvest season usually begins in February and continues uninterrupted until the end of April.
Pest and Diseases Grape plant
Vine main pests are flea, beetles, thrips, mealybugs, and leafhoppers. Downy mildew, powdery mildew, and leaf spot and black rot are the main diseases.
Read also:
How to Grow Cantaloupe in containers.  Spring Onion growing and caring tips.   How to grow Pansy flowers in containers  Growing Onion in containers. Growing Heirloom Tomatoes in containers. Propagate your plants (Softwood cutting and Hardwood cutting).   Sapodilla Growing and caring tips. Rosemary growing and caring tips. Kiwi fruit growing and caring tips.  Liatris flowers care tips.  House plants care tips. Anthurium Growing and caring tips. 8 best Frugal gardening tips. Mulberry growing and care guide. Ridge gourd cultivation guide.
Pin it: