Raspberry (Rubus idaeus)
Raspberry (Rubus idaeus) can be grown in any size garden, whether you can put it in the container or in the terrace garden or in the patios. This is actually the popular fruit plant of summer. There are some raspberries that give lots of fruits from mid-summer to mid-autumn and several varieties that are suitable for many planting zones. learn  Growing Raspberry in a container, How to grow a raspberry plant, Raspberries Care, and  Problem with Raspberry, and more about it in this article.
Overview Raspberries
Scientific name                  Rubus idaeus
Common name                   Raspberry
plant type                             Fruit
Sun requires                         Full Sun
Soil                                         Well-drained Rich soil/ acidic soil
Soil pH                                   5.6-6.2
Zone                                       3-10
Best time to plant
The best time to grow this fruit plant in early spring, although you can plant raspberry any time in the summer which is healthy plants. Spring plants are well established and some berries can give you the first summer.
Growing raspberries
To grow the raspberry plant, choose a place where the direct sunlight comes, although it will tolerate the shade, the crop will be less.
Raspberry plant requires rich soil, moisture, and acidic soils, which are well-drained and weed-free. They do not like soggy and shallow soils. To get good results, keep the plant in a sunny place, shelter, although the raspberries tolerate part shade.
Raspberry can be planted at any time between November and March, during this time the dormant season is running. This would be the time when there is no danger of cold nor water accumulation.
Most people produce summer-fruiting raspberries, that are ready for harvest in early summer. You can take the fun of the raspberry plant grown from late August to October in the autumn.
These fruit plants are usually planted in rows, trained with post and wire systems. But if you do not have a large space, you can put it in the container too or train them up a single post.
Keep this plant away from the wild-growing berries, otherwise, there may be pest and disease problems.
Raspberry itself is fertile and is pollinated by insects. Therefore, when choosing a place where there is not much wind, or take other measures to stop the air.
Before planting thoroughly clean the place weeds because once the Raspberries are developed after it is difficult to control.
Add an extra space of 2 feet around the fruit plants, add a thick amount of (3 inches thick) organic matter and thick mulch on this surface.
When summer cultivars begin to grow, tie them to the fence or trellis for their support.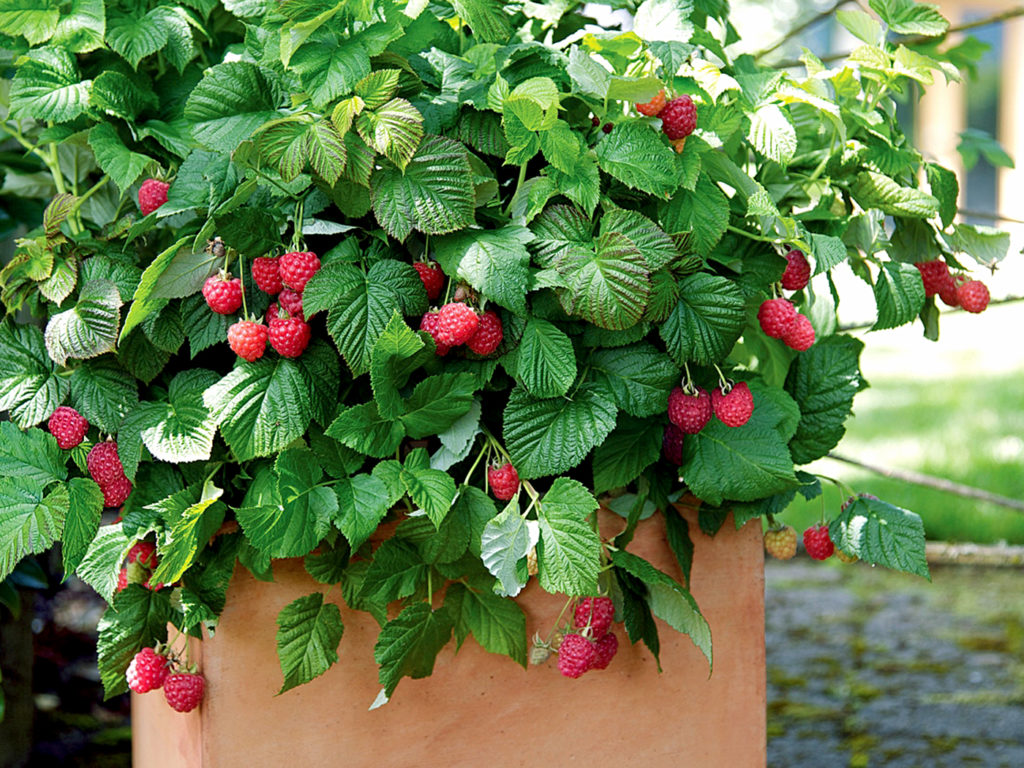 How to grow raspberry in a container
To develop a raspberry plant in the container, a large size container whose diameter can be easily developed in 18 inches. Use multi-purpose compost and loam soil with the prepared potting mix for this. Use a liquid common fertilizer once a month during the growing season.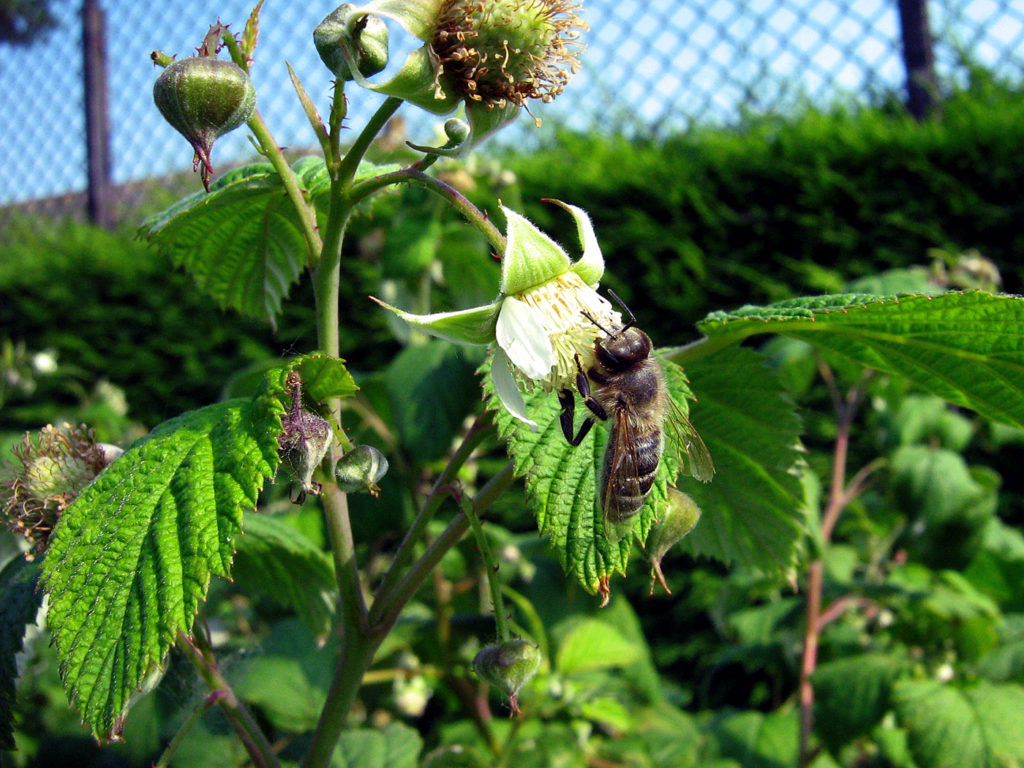 Raspberries Care
A thick layer of mulch is necessary around the plant. It preserves moisture.
Give the plant a depth of 1-inch water to plant twice a week from the growing season. Well, regular water is so good to soak so deep.
The roots send abundant canes. Whose pruning is necessary. Many of which were pruned out so that the remaining canes could be encouraged to produce more fruit.
Raspberries mature until summer 4 to 6 weeks from the summer to autumn, then harvest the fruits.
In the spring, a complete fertilizer N PK 12: 5: 15 sprinkle lightly.
Remove the Weeds to reduce water and nutrient competitiveness.
Use the trap to protect these birds from harm.
Keep changing the plant every 8-10 years, the old canes die after it gets fruit. So cut

dead canes.
Pruning
The main aim of pruning is to get rid of the old and dead canes. It encourages new canes, thereby increasing the production of fruit. In the late summer, fruit production will start in new canes and it will continue until the fall. When the plant is dormant in the early spring, then you pruning out the old canes.
Problem with Raspberry
It is a fruit that is sure to keep from insects and diseases. Black raspberries are more sensitive to pests or diseases than red or purple colors. Spider mites and Japanese beetles can disturb from June to August. Rabbits like more. To protect them, you can resort to the lattice. You can prevent Raspberry's many problems from sunlight and fertile soil. It can be a victim of root rot due to Verticillium wilt, so avoid growing raspberry, where tomatoes, potatoes, or other infected plants have been planted. powdery mildew And it can also be infected with Ken Borers. Spray for fungal diseases in winter.  Read more.
Harvesting raspberry
Raspberries fruits get ripe, their color looks good and it can be easily harvested Ripe, raspberries are the best to do daily harvests. Because the hot sunlight will burn it and it can rot in the rain. Harvest the shallow container, place the selected berry immediately in the fridge. Wash it with cold water while using it.
Always collect the berries on hot and dry days.
Ripened raspberry is very easily harvested, you can be refrigerated for about 5 days.
If the fruits are preserved, then it should be done directly from the plant.
Read also: 8 Long Blooming Summer flowers. Growing exotic tropical Canna lily in pots. How to grow jasmine plant. How to grow Jade plants in containers. Impatiens growing and caring in containers. Growing Crossandra in containers. Ridge gourd growing and caring tips. Pansies growing in containers. Best flowers for Bees and Butterfly garden. Lily growing in containers. Fiddle leaf fig growing in containers.
For Pin: