Garden Grass (Ornamental Grasses)
Learn Garden Grass which makes your landscape attractive, Ornamental Grasses, and more information about grasses. Generally, we do not give any place in our garden to grass, but do you know that you can use a variety of Garden grass in your garden to enhance the charm of a beautiful landscape and garden. Some such Garden Grasses information here, as Blue Fescue, Purple fountain grass, Mexican Feathergrass, Feather Reed grass, Switchgrass, Japanese Forest Grass, Maiden grass, Ravenna grass, Cordgrass, Northern Sea Oats.
Garden Grass provides the softness and speed of the garden, giving a variety of grass to the golden and green color. You can also get important information about good grasses from the nursery. Before selecting grass, find out what type of environment it is tolerant towards. Some are cold tender, then there are some aggressive types. Most of the Ornamental grasses are sold in a gallon.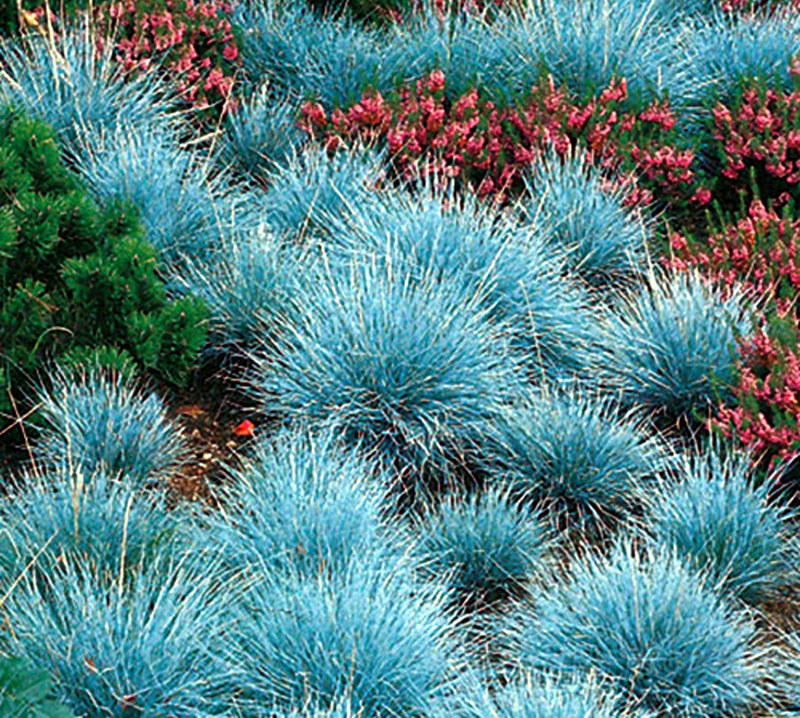 1. Blue Fescue
Botanical name: Festuca Glauca
This Blue Fescue is used as a fencing lawn. It was brought in a compact state from Europe at the beginning of the 19th century. The use of grasses can increase the charm of a beautiful landscape and the garden. Although fashions growers reduce its production, it is used for edges and borders. Elijah Blue Blue Facesquay grasslands grow very well in 4-8 areas. The presence of the full sun is mandatory for it, as much as the sunlight receives this ornamental grass, it receives as much blue and brown color. Read more.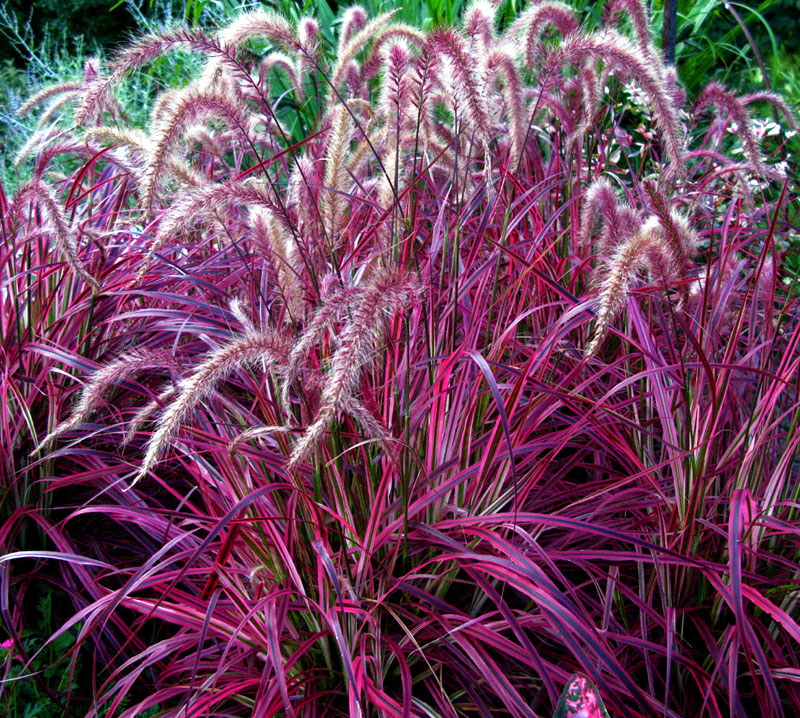 2. Purple fountain grass
Botanical name: Pennisetum setaceum "Ruburm"
Fountain Grass prepares a very good scenario with pink and red color. It is planted in the garden as a beautiful Garden Grass. These are dear-resistant and can be easily planted in containers. This zone flourishes very well in 8-10. The purple fountain is not very cold hardy, but then it is well worth growing in the North. This gives your garden a multi-dimensional display. These Ornamental grasses prefer full sun. See more.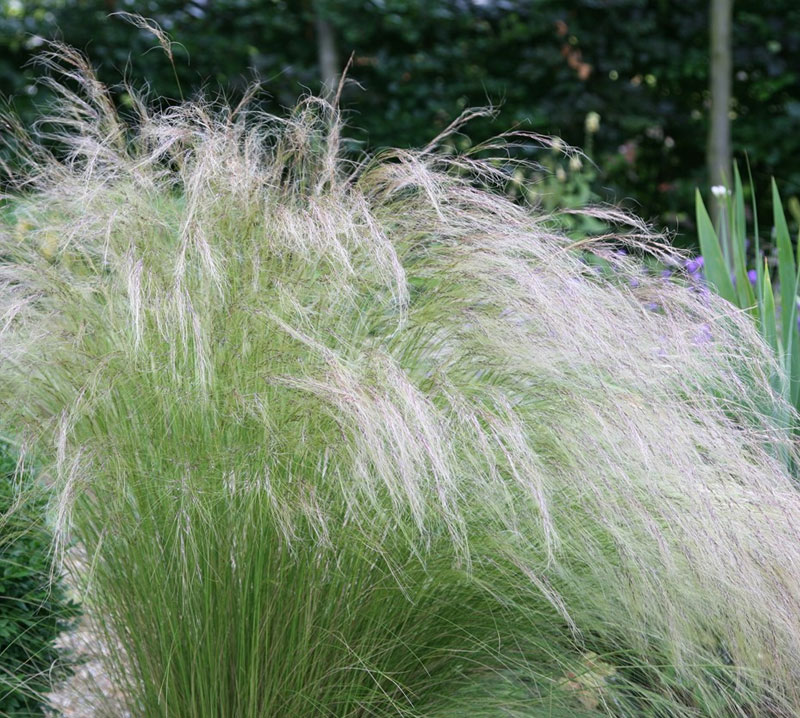 3. Mexican Feather grass
Botanical name: Nassella tenuissima or Stipa tenuissima
The Mexican Feather Grass is very well displayed in the garden and other areas of the city. It likes the full sun and well-drained conditions. The Mexican Feather survives in dry conditions. On the green roof, they prepare a very beautiful landscape. Its wings such as blades spread seeds through gentle winds, and And if a clump of this grass is planted, then it appears on the whole ground. It can be very easy to grow and And its length is around 12 to 24 inches. Find it more.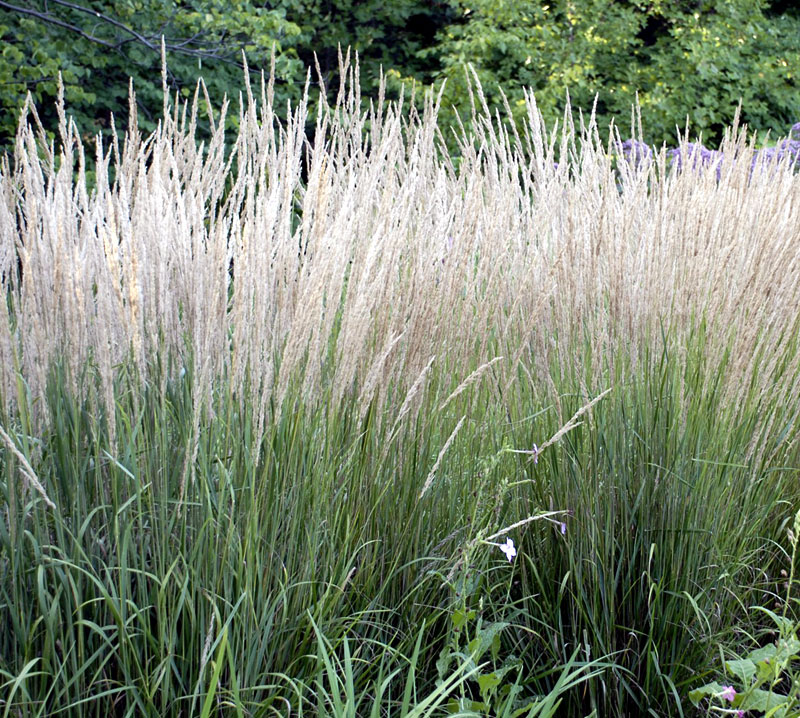 4. Feather Reed grass
Botanical name: Clamagrostis x acutiflora
'Carl Foster' is known as the best feather reed ornamental grasses. these are growing in length and prepare very beautiful scenes in the winter. Feather reed produces small flowers at the beginning of the summer, its seeds become golden till midsummer. As soon as it appears on the new development on the base, harvest in late winter or at the beginning of spring. They are perennials, and the full sun and partial shade are so well developed. Read more.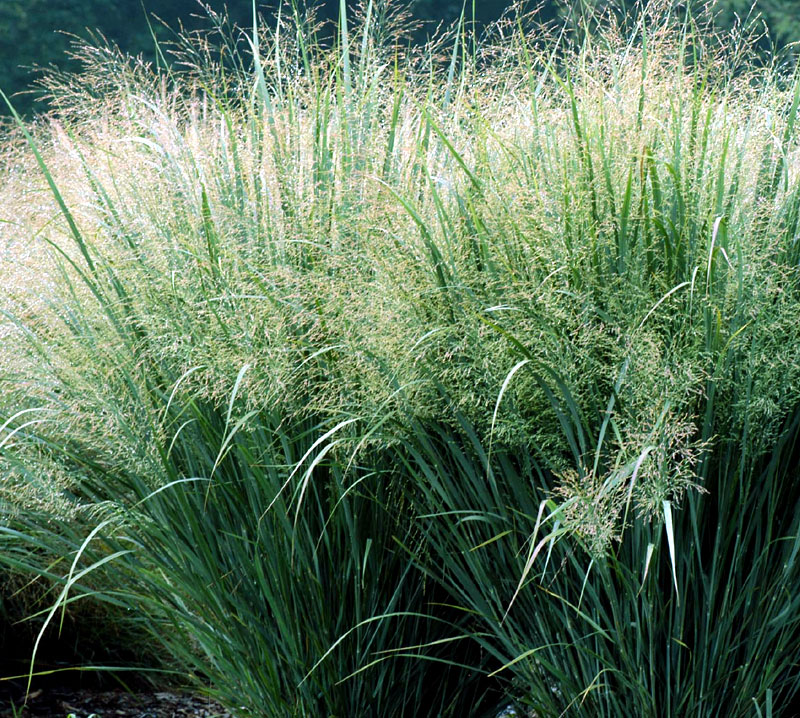 5. Switchgrass
Botanical name: Panicum virgatum
Switchgrass is an honest prairie grass that produces soft flowers between July and September. It is widely spread in the Savannah of the Eastern United States. There are lots of options available for this election, it is a great choice to create a beautiful landscape of any garden. Height, flow, and drama is all the attractions of the production of this ornamental grass. This clumping Panicum virgatum up to 4 to 6 feet in length. In the late summer, it produces feathery inflorescence and the wings bring shiny red seeds after falling. This is developing very well in USDA Zone 5 to 9. For detailed information.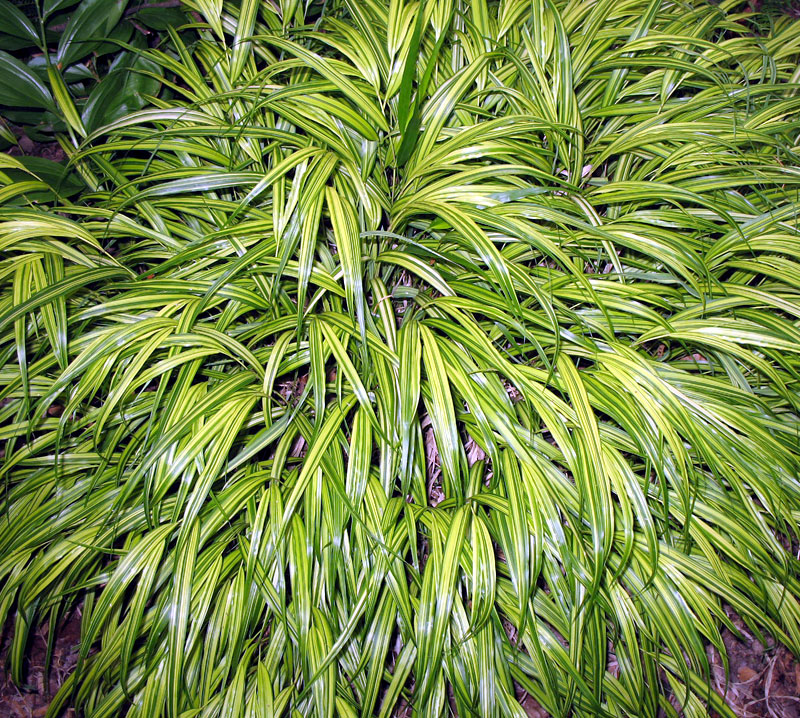 6. Japanese Forest Grass
Botanical name: Hakonechloa macra ' Aureola'
If you see the grass, it looks like the same way, then your mind will change after seeing the 'Aureola'. It is quite dense and less grinding, which leads to tilt. The real attraction of this Japanese forest grass is its golden color, which flourishes very well in the presence of the sun, though it tolerance partial shade. Aureola creates green strips with bright colored leaves and produces a unique attraction. It is a heterogeneous perennial. Its inflorescence is formed in the middle of summer and is not attractive to them until the fall. Read more.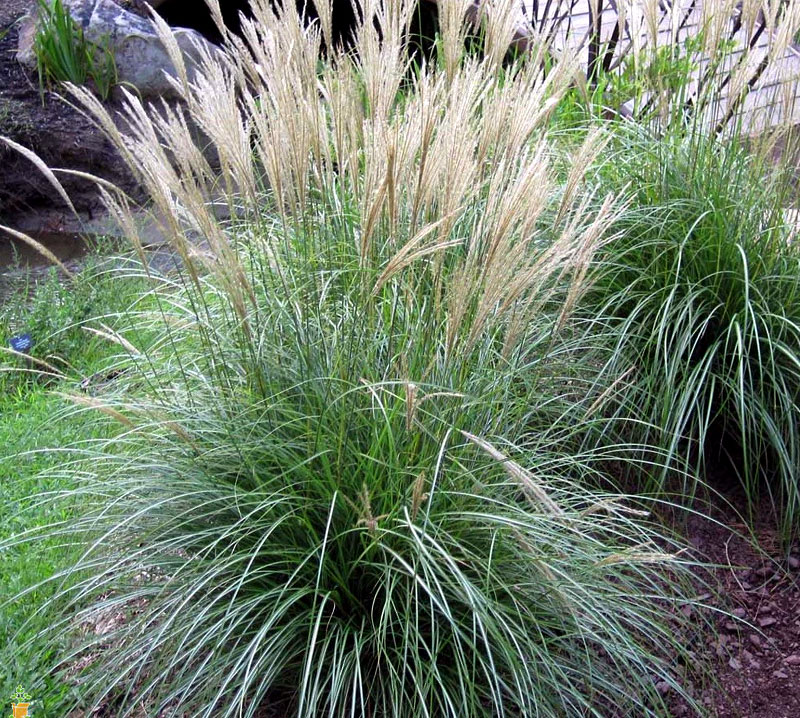 7. Maiden grass
Botanical name: Miscanthus sinensis
Maiden grass is a very common grass that is superficial and easy to grow. It offers narrow leaves. You can create an unusual charm by incorporating these in your landscape. It prefers the presence of the full sun. Moist soil and well-drained soil flourish very well. It is a clumping habit and graceful arching stems. Miscanthus sinensis is easy to maintain, it is harder to USDA zones 5 to 9. This is a first grass variety with colors of different sizes and leaves.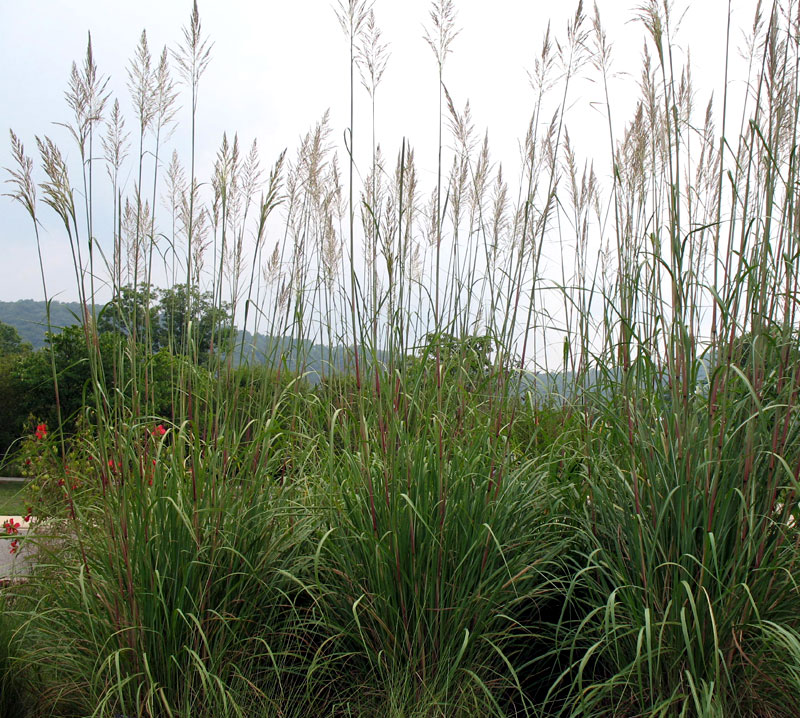 8. Ravenna grass
Botanical name: Saccarum ravennae
Ravenna grass likes the presence of the full sun and well-drained soil. It can be very long and decorative, and its length can be up to 6- 12 feet. It grows very well in the USDA Zone 5-10. Saccharum Ravenna, usually a plume grass. This attracts your garden from September to October. It's floral appear in the late summer. The gray-green leaf blades are about 1 in width wide and there is a white stripe in between each. Its leaves tend to be attractive bronze in the fall. For more details.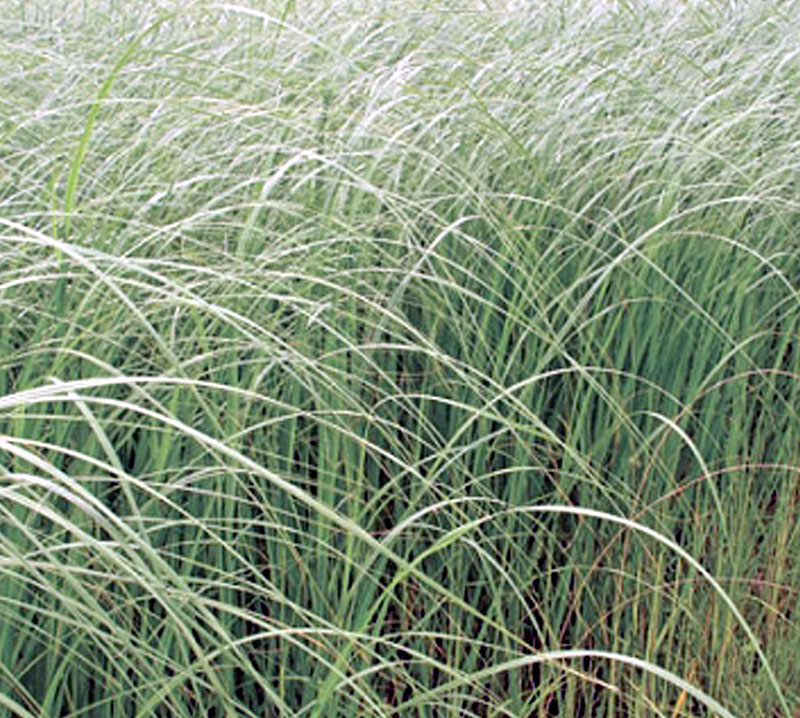 9. Cordgrass
Botanical name: Spatrina pectinata
Cordgrass is a spreading grass, which likes moist and wet soils. It is a good option for putting the pond or water side. This full sun and humid soil are better for this. It is native to North America. Most of the Garden Grasses can be propagated from the divisions. Some grasses are thin, and sharp leaves, so careful maintenance should be done. This grass can go up to 7 feet in length.  Use fertilizer only when new growth starts. Read more.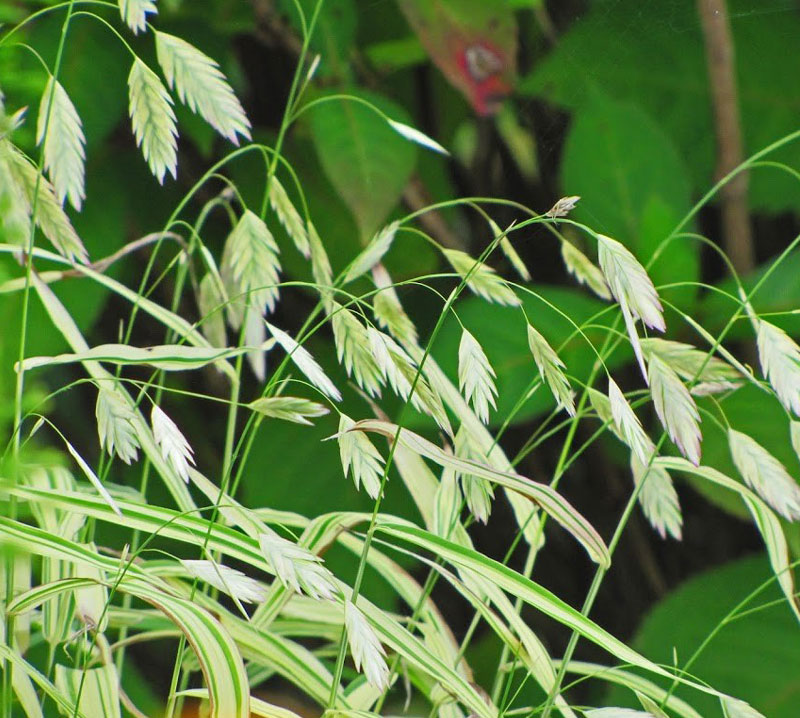 10. Northern Sea Oats
Botanical name: Chasmanthium latifolium
Northern Sea Oats is a fast-spreading species that is the interest of its seed heads. This grass spreads very quickly, so its special maintenance is necessary when developing. It goes up to 3 feet long and hosts very well in Zone 5-9, it is native to North America. It is a versatile ornamental plant that likes well-drained soil and full sun presence, but it also performs very well in partial shades. Its leaves are dark green and tall, which look like little leaves of bamboo. Learn more.
Read also:  How to grow Cornflower.  How to grow Colchicum.  growing and care of Lima beans. White flowers create a peaceful landscape. Growing Pineapple in containers. Sweet corn growing and caring. Winter vegetable growing in October at home. Kohlrabi growing in containers. 8 Perennials vegetables you can plant ones and savor forever. Rose cactus growing and caring tips. Edamame growing and caring tips. Coriander Growing and care in containers. Plumeria growing and caring guide. Lima beans Growing and care guide.
For Pin: