Healthy Roses (rose secrets)
Rose gardening | How to grow healthy Roses 10 easy tips | rose secrets. To plant roses very easy to grow, but some things have been ignored, not the flowers bloom in your roses. Well, there are some conditions to grow all the plants and roses are no different, "(Redneck Rosarian.com). "If you were to Provide the right conditions and the right care, in the bushes will thrive virtually other gardens.
Growing strong, healthy roses
"There are two important factors when planting roses to make sure you give them the best chance to make sure first are you're planted in the right spot? Most plants need at least six hours of direct sunlight daily. Second plant them properly. Plant diversity attracts beneficial insects and reduces the risk of pests and diseases.
Below are our top 10 tips for healthy rose secrets
1. Plant your roses in full sunlight 
Please make sure that they never have less than four hours of sunlight per day. Otherwise, you will notice reduced flowering.
2.Mulch
Mulch also helps to control weeds and protect the roots on hot summer days. Apply 2-3 inches of organic materials, like shredded leaves, compost, or fine wood chips.
3.Fertilizer 
It's essential to use fertilizer for the healthy growth of plants, but avoid over-fertilizing with a high amount of nitrogen fertilizers. These can over-stimulate plant growth and encourage aphids and diseases. Organic or natural fertilizers are better, to avoid the problem of over-fertilizing.
4.Root 
Before planting a rose bush, prune all the branches to about 15cm in length. It concentrates the plant's energy on producing a strong root system.
5. Soil 
Proper soil drainage is important because it helps to prevent root rot and other diseases. If you have heavy soil that drains slowly, you might want to move your roses to a raised bed.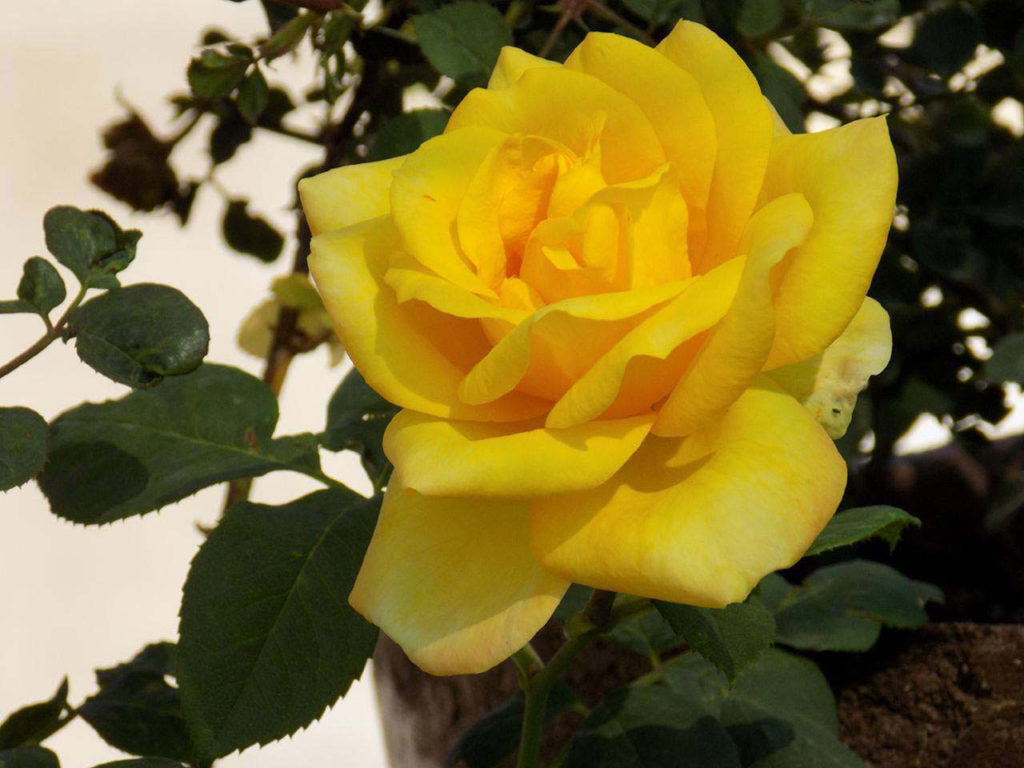 6. Black spot 
If you saw the first signs of the black spot, then make sure you treat it right away by removing diseased foliage and burn it.
7. Dead Heads
Keep your rose bushes healthy by thinning out straggly, over long shoots. Cutaway any dead or diseased stems and remove faded blooms to encourage new growth.
8. Pruning
Pruning is essential for blooming, but varies depending on the type, to ensure that you check what your bush will require when you buy.
9. Watering
Overwatering or poor drainage systems can lead to root diseases and nutritional deficiencies in the plant.
10.Spacing 
The minimum distance between two rose plants should be five-seven feet. Don't plant a dense rose garden.
Read also:
10 ways you prevent the plant's disease.  How to care for orchids. How to care for Ranunculus flowers. Growing Betel leaf plants. Lupine plants growing tips. Kalanchoe flower plants growing tips. Grapevine growing in containers. 5 Best indoor succulent for your patio. Onions growing guide. 9 easy growing herbs for beginners Gardner.
For Pin: