Indoor plants grow in water
The best Indoor plant grow in water,  Indoor water garden plants is a good suggestion to decorate the house, especially to remove the emptiness of the house corner. It also provides the life form of your home. Any indoor plants grow in water very easily, only requires some essential ingredients for it. Learn these Best indoor plant Spider plants, Pothos Best Indoor plant, Sweet potato vine, Coleus, English ivy, Purpleheart plant, Wandering Jew plant, and Chinese evergreen plant you can grow easily at your home. 

Important care of 

water garden plants
Bottle or jar has put in place where the plant receives 5-6 hours of bright sunlight. For this, you can choose the window corner.
For plants to be used Do not a clean container with soap or detergent, small amounts of detergent also damage plants.
If you desire to get rid of the development of algal, can use some colorful fish.
Smell to get rid of dirty water into the jar and put a few pieces of charcoal, it is also helpful to keep the
Commonly used in outdoor garden fertilizer than you use pebbles or tablet fertilizer.
 Time is evaporating a post-water gradually, with the shortage of water replenished again.
Some essential things for

water garden plants
Glass, container, glass, bottle, or jar,  whose mouth is wide.
Water development Plants such as Pothos, Spider plants, English IVY, Sweet Potato Vine, Coleus, Ficus lyrata, Wandering Jew, Purple Heart, Wax Plant, Chinese Evergreen, fairy moss, etc.
Other than this Mixed rocks, potting soil, Coal Bits,  Colorful fish (optional), Pure Water
 Best Indoor plants grow in water

1. Spider plant
The spider plant is the best air Purifier. It takes nitrogen oxides and polluted air inside. According to research chemical formaldehyde is the cause of cancer. This chemical is found in many household products. When you breathe, you require oxygen and exhale carbon dioxide. Plants take carbon dioxide during photosynthesis and release oxygen. This is best purified according to NASA.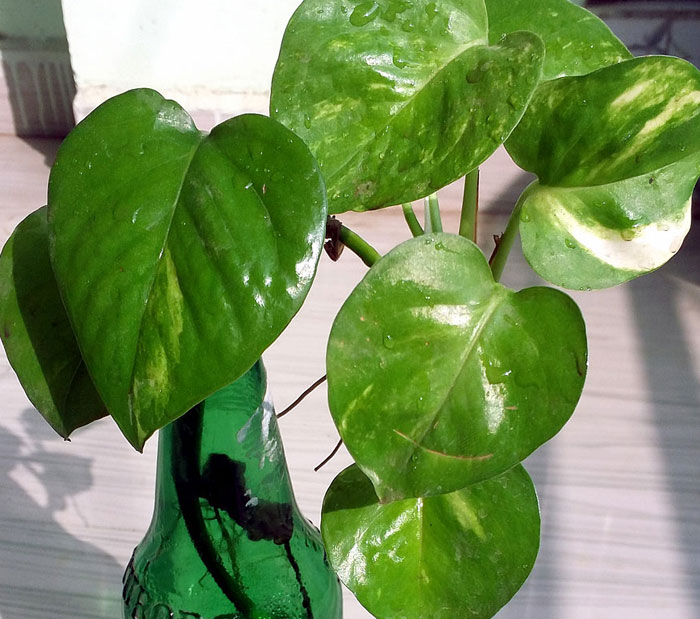 2. Pothos Indoor plant grow in water
Pothos plant has a multitude of common names including golden pothos, hunter's robe, ivy arum, money plant, silver vine it has heart-shaped leaves. It's a hardy plant that can survive in lower light and colder temps and is great for offices and homes since it rids the air of carbon monoxide and formaldehyde. Pothos plant is also very easy Indoor plant grow in water.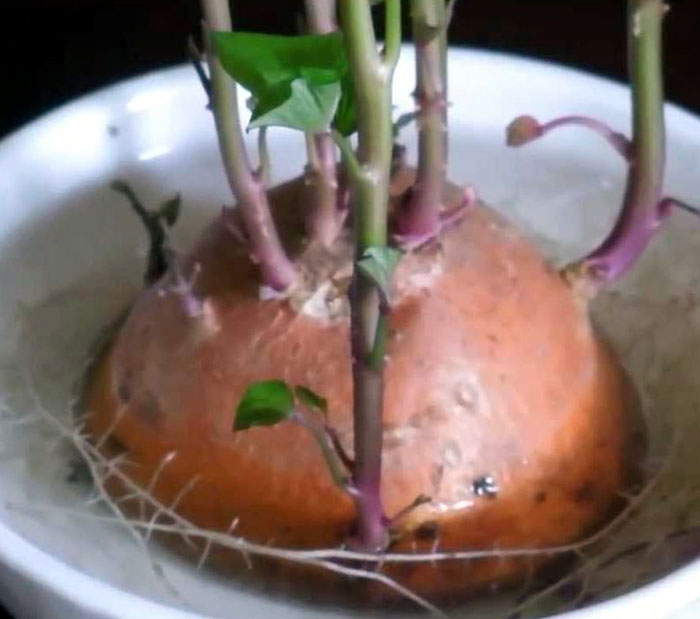 3. Sweet potato vine
It is a vigorous grower, it comes in leaves color purple. Sweet potato vine is also very easy to find in the water. Cutting stems some of its 4 to 5 inches long, remove the leaves bottom side, put it in a glass of water or jar. The root will grow from a leaf node. It takes two to three weeks to get root. This is much faster drinking water than other plants, so the use of large jars. Read more.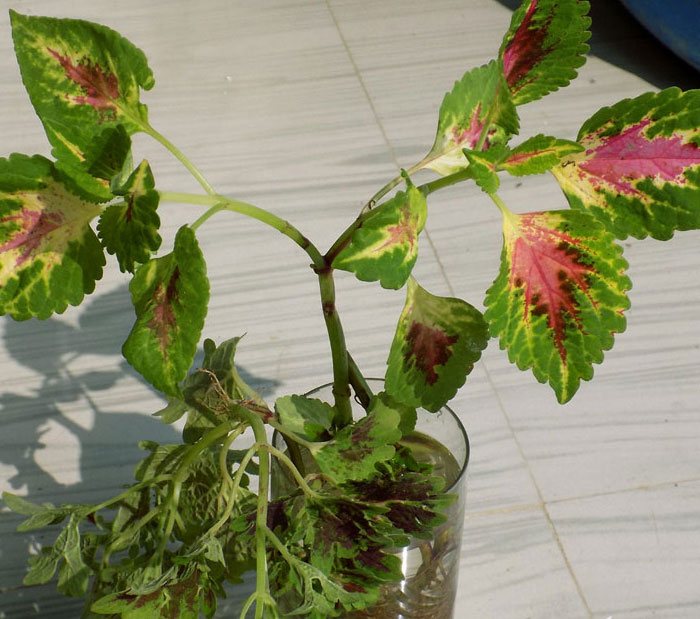 4. Coleus
The plant's leaves are colorful and decorative coleus; it is also a well-known herb all over the world. The plant is grown as an indoor or outside the home. The plants are usually small and can be developed inside.  Coleus is one of easiest plant propagators by cutting. Take 4 to 5 inches long stems of coleus, except the stem, remove the top pair of leaves. Up with leaves, cut in half. Then put it in a glass of water and keep it in the room. A few days later, the root will come out.  Read more.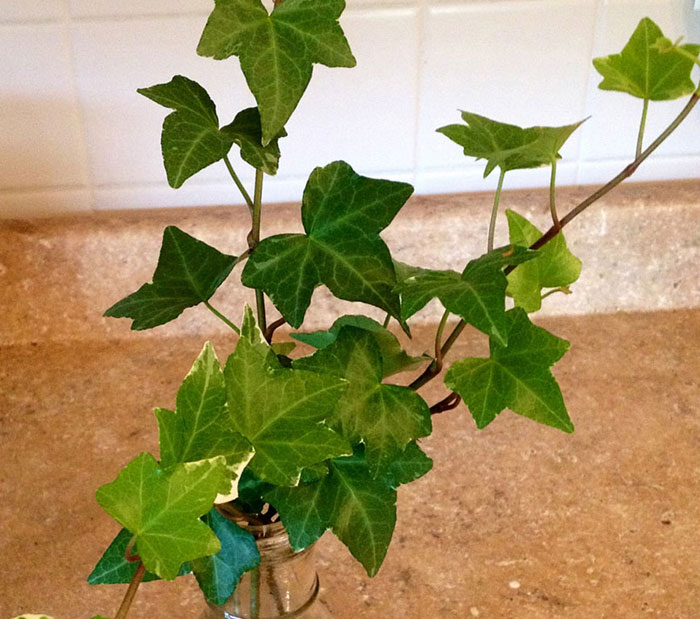 5. English ivy
According to NASA, English ivy and another plant that purifies the air. English ivy can grow in a simple manner, but it does show sometimes the sunshine. The study shows its leaves are beneficial for asthma and allergies. If you put this best indoor plant in your bedroom can impact your quality of sleep. It is popular as a container houseplant or Indoor plant grow in water.  If the plant you want to grow in a glass or jar, then as you cut the stem into the soil grows you, just as you put a cutting in the glass with water or jars. So-called, cutting ever from under the leaves, it says Emmons. The rooting hormones are always active in leaves nodes.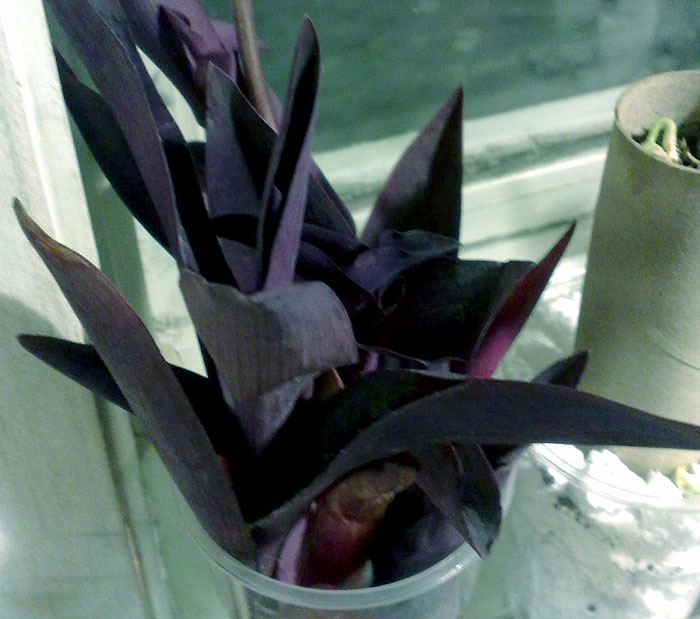 6. Purpleheart plant
Sparkling heart-shaped purple leaves make a beautiful drawing-room. Heart-shaped leaves of the micro pink flowers adorn it. It is also called a purple queen. It consists of perennial plants. The cutting is very easy to grow new plants. 2 to 4 inches long, cut the stem with scissors. If cutting is much better to be taken in the morning or evening. Purple Heart plant cutting puts in water; fully hydrated plants will take root over time.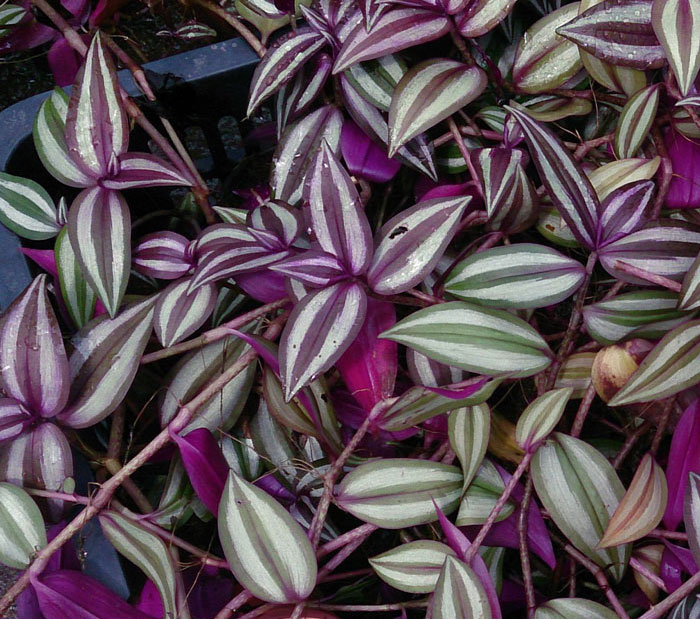 7. Wandering Jew plant
Wandering Jew roots very easily remove the soil or in water, Best Indoor plant grow in water. Before cutting well water should be one or two day mother wandering Jew plant, the plant becomes tense and drained away. The mother plant cuts a section 3 to 6 inches a long piece. The very rapid growth, and the place where it touches the ground roots come out. Remove the leaves from the cutting top of the node. Keep at least two leaves at the top of the cutting. Throw the cutting put in a glass or jar filled with water or. Place the jar near the sunny window. If reduce the amount of water to increase it. See, a few days later it will come out the roots.

8. Chinese evergreen plant
In fact, these characteristic Best Indoor plants grow in water, their roots to grow in the water and it can survive permanently. The mother plant is an easy way to grow many plants. Cut the stem of the Chinese evergreen plant, remove all leaves except two leaves of the top. Then put it in a jar filled with water and keeps it near the sunny window. After a while, the roots of which will be developed.
Some advantage of water garden
Very low maintenance, regular watering is not necessary.
No problem with Pests and diseases.
No longer space for a houseplant.
Home decorating is most appropriate.·
Get rid of the mess caused by soil or pests.
Happy gardening
Must read our Popular post: How to grow Cassandra in containers.  Growing daylily at home. 8 common gardening mistakes easily avoided. 7 plants in the Bedroom for sleep better. How to grow Freesiaflower.  09 best plants to grow in Bathrooms. 10 vegetables to regrow again.  Jade plants growing and caring tips. Pansy flowers growing guide.
For Pin: