Balushahi recipe (Badusha recipe)
Learn how to make Balushahi, Balushahi recipe, Badusha recipe, and tips related to this recipe in this article. Nowadays people make sweets at festivals but they don't make from mawa. Pure mawa is not found in the market and it takes too much time to make at home, in which case we all look for a sweet option, Balushahi is a good choice.
Balushahi is deliciously crunchy and made from maida. A disk-shaped like a donate is made in it, and after cooling it is immersed in sugar syrup. It definitely takes time to make Balushahi, but your family and guests will like it.
Recipe in Hindi please visit.
Preparation time                                              1.30 hours
Cooking time                                                     40 minutes
Serve                                                                    04 members
Difficulty level                                                   Medium
Cuisine                                                                 North Indian
Ingredients for Balushahi
Refined flour (maida)                                     04 cups
Pure Ghee                                                          3/4 cup (for dough)
Baking Soda                                                        1/2 tsp
Curd                                                                      02 cup
Sugar                                                                     04cups
Vegetable oil                                                     for frying
Milk                                                                       03tbsp
Pistachio                                                              4-5 (Finely chopped)
How to make Balushahi (Badusha recipe)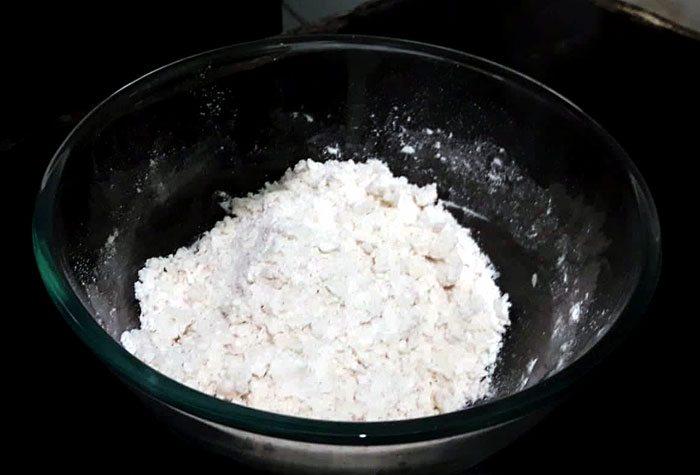 To make Balushahi first of all, mix together fine flour and baking soda in a large bowl. Add ghee to this mixture as per the above-mentioned quantity and mix well. Read also.
Now add curd and knead into a soft dough with lukewarm water. Knead the dough covered with a wet cloth and leave it for about 40-45 minutes, so that it sets well.
After the dough is set, mash it again. Divide the dough into equal parts of small lemon size and make around with the help of both palms.
Make a round shape with both palms and flatten it, taking care, not to overly smooth the dough. Now press a little in the center of the circle with your thumb.
Similarly, after making all the balls, keep it covered.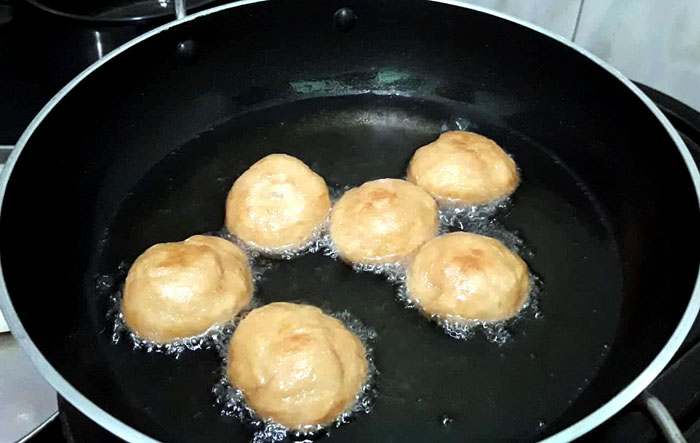 Pour ghee in non-stick Kadai as per need and heat it, when ghee gets hot, add balls slowly and deep fry. Fry the balls till they turn brown on both sides.
The entire frying process may take up to half an hour. Now remove it with the help of a kitchen skimmer and place it on a paper napkin. Now leave it in the room for 40-45 minutes, until the balls reach room temperature.
Keep in mind that when the heat is high, the balushahi will fry brown but will remain raw from inside.
Place a deep non-stick pan on high heat, add 3 cups of water and sugar, and cook together. Add 1 tablespoon of milk to this syrup and cook, in a short time the dirt will appear on the surface and separate it from the ladle. Make a string syrup.
Turn off your stove, and pour balls in the hot syrup and let it submerge for 5 minutes. Take it out on a plate and garnish with pistachios or cashew.
After 2-3 hours the sugar syrup will form a thin white layer of sand on the sand. Now your Balushahi (Badusha) is ready, you eat and serve the guests.

Suggestion
When the heat is high, the balushahi (Badusha) will fry brown, but it will remain raw from inside.
Main ingredients
Refined flour (maida), Pure Ghee, Baking Soda, Curd, Sugar, Vegetable oil, Milk.
Keywords
Balushahi, Balushahi recipe, Badusha, Badusha recipe.
Read also: How to make Gulab jamun. How to make Dahi Vada easy steps. Idli recipe in a pressure cooker. Spicy Momos recipe easy steps. Chili paneer recipe easy steps. Chana dal namkeen recipe. Samosa recipe step by step. Dal makhani recipe Dhaba style.
For pin: