Varieties of Pepper Plant (Types of chili pepper)
Pepper plants come in a variety of types to choose from when it comes to gardening. While some are mildly aversive to the taste buds, others are mildly painful. There are many pepper varieties in the Capsicum family, including sweet peppers and chili peppers. Cooking with peppers gives your food a rich, spicy flavor. In spite of the fact that you can buy dried and fresh peppers at the grocery store, it's still much more fun and cost-effective to grow your own. Read Varieties of Pepper Plant (Types of chili pepper) for your Kitchen-garden.
Generally, peppers grow quickly and begin to produce fruit within eight to twelve weeks, so as long as cool weather doesn't roll in until after that, you can grow your own hot peppers outside with little to no problems. It is important to plant peppers in a place that receives a minimum of six to ten hours of direct sunlight every day; they are sun-loving plants. To produce larger peppers, pinch off the early growth as soon as the pepper plants begin to bloom.\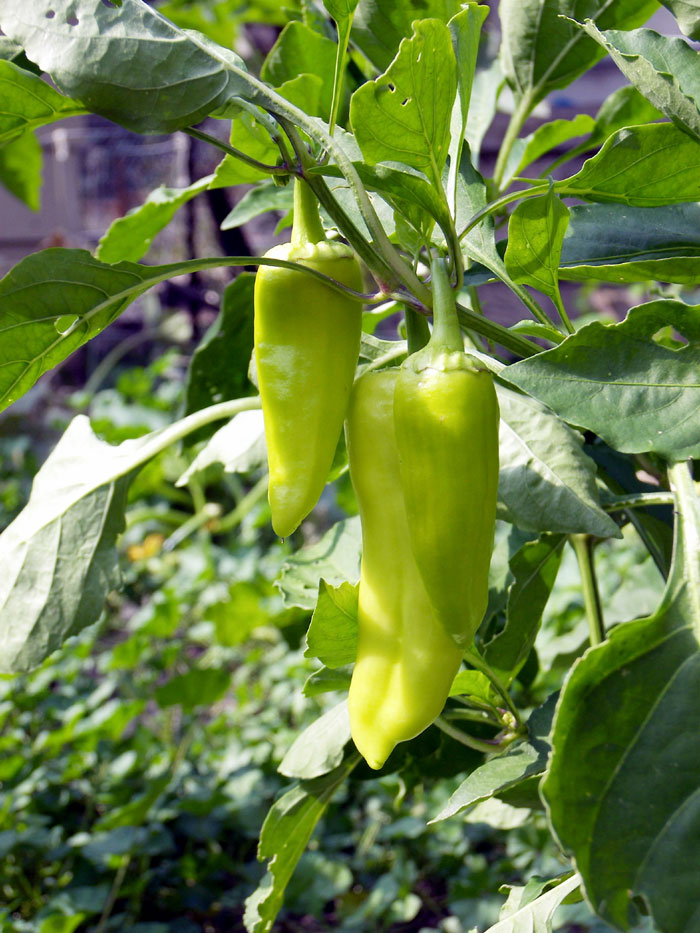 Anaheim Pepper
Known for their slightly tapering green fruits, Anaheim peppers turn maroon when they are ripe. This pepper is one of the best mild pepper varieties to grow, and it's great for making stuffing and cooking.
This annual is still a show stopper, even if it does not grow as tall as 20 inches. The plant thrives in containers, beds, and is a superb performer in summer and fall.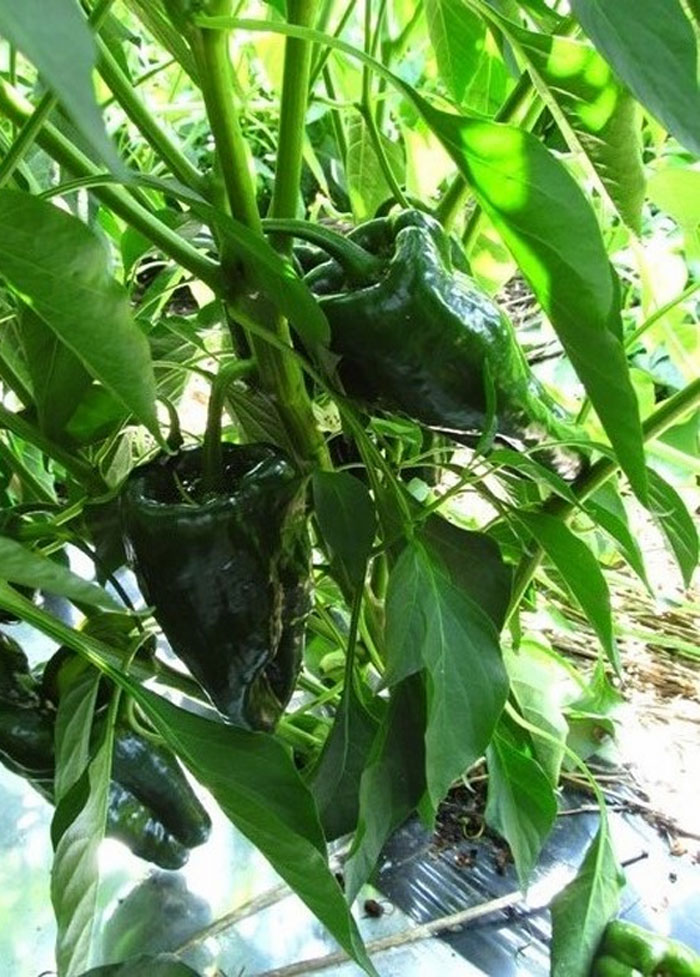 Poblano Pepper
Poblano peppers, which are mildly spicy, originated in the Mexican state of Puebla, hence the name 'Poblano'. The Poblano pepper is as big or even bigger than a bell pepper, but it has a pointed tip and is skinnier. As a green or red pepper, this Mexican chili pepper is popular among Mexicans.
When they are ripe, the color becomes deep, almost black. Traditionally, this pepper is used to make chilies Rellenos after being roasted.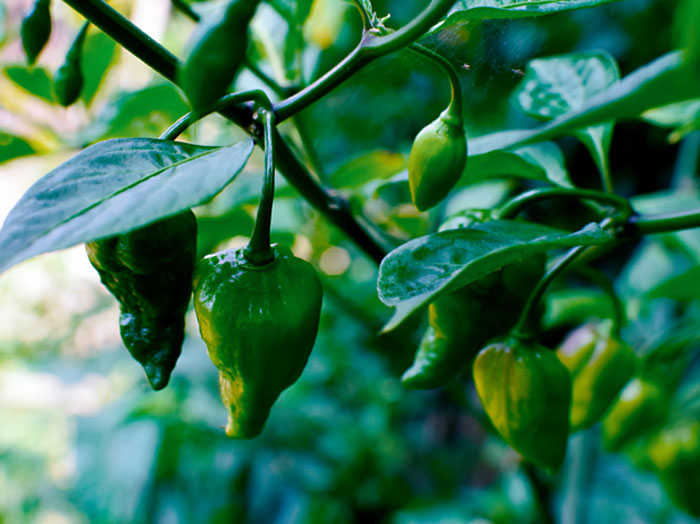 Habanero Pepper
Peppers of this kind are small, wrinkled orange in color with a taste that is intensely hot and slightly sweet. When used in salsas or salads, the flavor is stronger. Cooking will reduce the heat somewhat. The seeds of the Habaneros need a warm environment to sprout, as well as a long growing season. These glowing nuggets pay off with patience.
Planting it in a pot/container is one of the easiest things you can do, and it's one of the hottest peppers. The habanero pepper's compact and bushy growth habits make it a popular choice for balconies and gardens.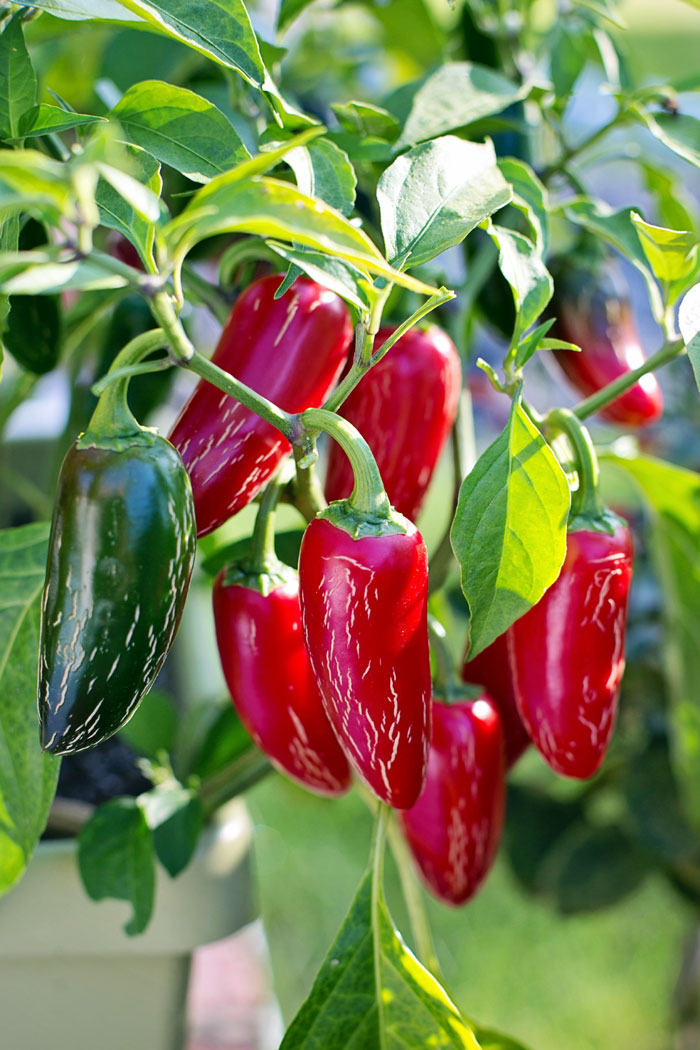 Jalapeno Pepper
Jalapeno peppers are one of the simplest and fastest-growing peppers. This chili pepper has mature fruits measuring 2 to 3 inches long. Most commonly, these peppers are used for salads, salsa, and Mexican cuisine. Aside from Jalapeno peppers, the other names for these peppers are Chipotle chilies (smoked Jalapeno peppers), Chile Gordo, Huachinango, Cuaresmeno, and Rooster chilies.
Whether stuffed, grilled, wrapped in bacon, pickled, or eaten raw on burgers or tacos, the dark green pepper is excellent.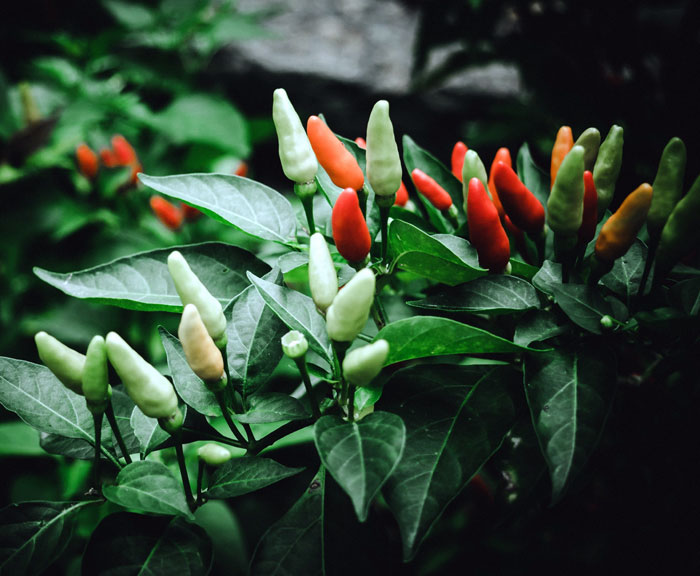 Tabasco Pepper
Tabasco peppers grow directly on the vine, which is why they are one of the best varieties of pepper plants. In addition to its use in vinegar infused with pepper, this pepper is also used as the main ingredient in the Tabasco hot sauce.
The color of tabasco pepper changes as it ripens from yellow to orange to finally a beautiful red shade. With their vibrant colors and easy growth habit, tabasco peppers are a great addition to any landscaped home garden.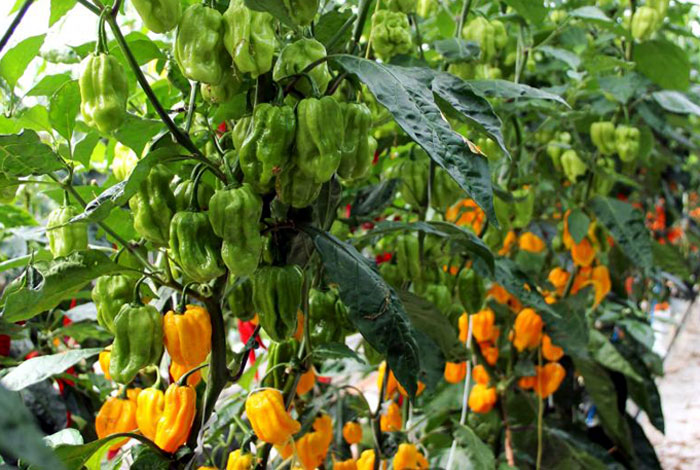 Scotch Bonnet Pepper
It looks similar to a habanero, but its shape is a little hat or bonnet, like a little fruit fireball. It takes the plants a long time to grow. Scotch bonnet peppers are also called bonney peppers or Caribbean red peppers.
It's a pepper native to the Caribbean, Guyana, and the Maldives, used mainly for sauces and marinades in Caribbean jerk.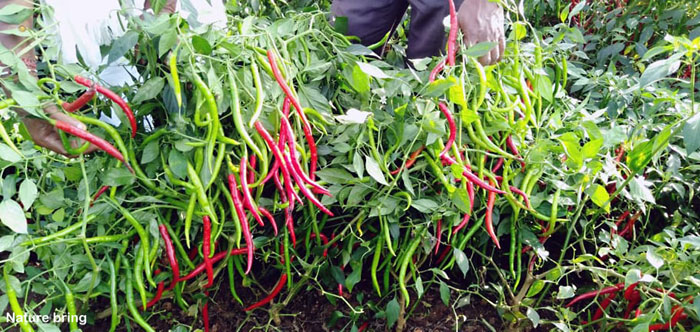 Cayenne Pepper
Among other names for cayenne pepper, it is known as Guinea spice, cow-horn pepper, aleva, bird pepper, or red pepper. In terms of shape, the cayenne pepper is a long, thin pepper closely related to the bell pepper and the jalapeno.
Initially, these peppers are green, but they're ready to harvest once they turn a vibrant red. The thin walls allow them to be dried easily so that they can be cooked year-round or used as decorations. Chili pepper plants reach a height of about two to four feet.
Read also:
How to grow chili peppers. Growing peppercorns plants at home. 07 Easy growing Purple vegetables. How to grow bell peppers in containers. Growing Vanilla beans plants in your backyard. When and how to grow Wisteria plants. 10 Easy Diya garden trellis. 07 Most popular Kalanchoe species. Dill plants growing tips. Kochia plants growing guide. Kale plants growing in winter.
For pin: