Bell Peppers
Learn How to Grow Bell Peppers in containers, Growing Bell Peppers,  Bell pepper care, and more in this article. Bell Pepper is known by several names like sweet pepper, pepper, capsicum, Shimla Mirch, etc. It is found in mainly Australia, Canada, Ireland, Singapore, India, Bangladesh, and New Zealand. The plant produced in different colors, such as green, red, white, yellow, orange, chocolate, Brown, and Violet, etc. The ribs and seeds inside bell peppers may be consumed, but some people find the taste to be bitter.
Sweet pepper is a beautiful ornamental vegetable, which comes in bell shapes. Which known as the capsicum annuum scientifically. Green and violet-colored bell pepper is a little bitter taste, while red-orange and yellow bell pepper sweet and fruity stuff.  Although Bell Pepper is available throughout the year, they are tastier in the summer and early fall months. Below are some tips that are given that implementing a reading nature brings you can easily grow bell pepper.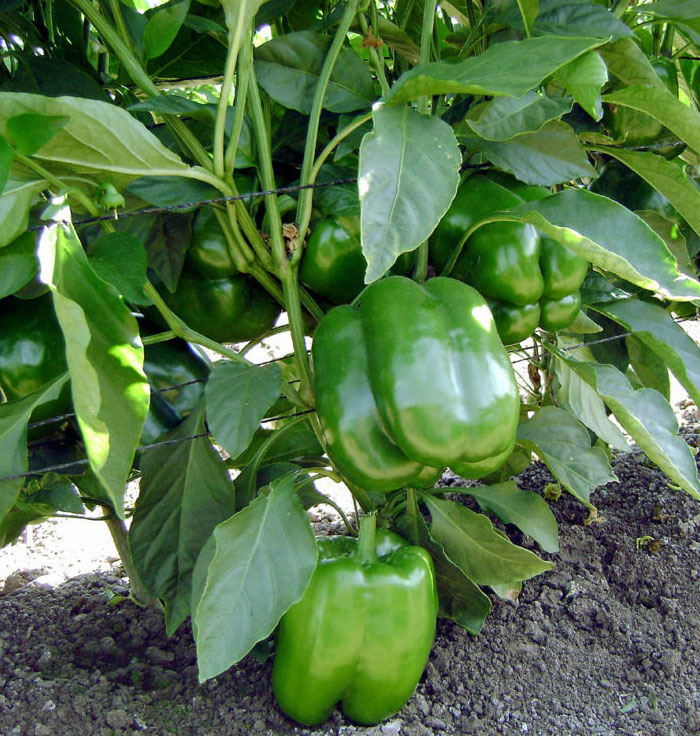 Classification
Scientific name                  Capsicum annuum
Common name                   Capsicum, Sweet pepper, Shimla Mirch
Plant type                             Vegetable
Sun required                       Full Sun
Soil                                          Loamy Soil/ slightly acidic
Soil pH                                   5.8 -6.5
Zone                                        1-10
Common names of Capsicum
There are many names of capsicum fruits based on location and type.  These are usually called chili pepper, red or green pepper. In the United Kingdom and America, it is called pepper, in America, it is called bell pepper, capsicum in Australia and India, and in many other countries it is called paprika, it is called शिमला मिर्च in Hindi.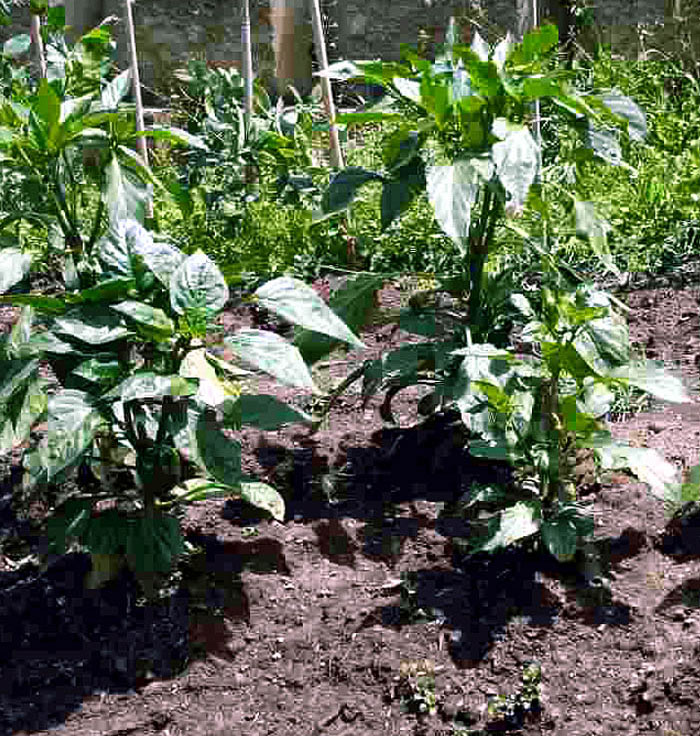 Growing Bell Peppers
Always growing popular vegetable Sweet pepper in your garden is pride. Growing Bell Pepper is easy to grow with the below steps.
 Tips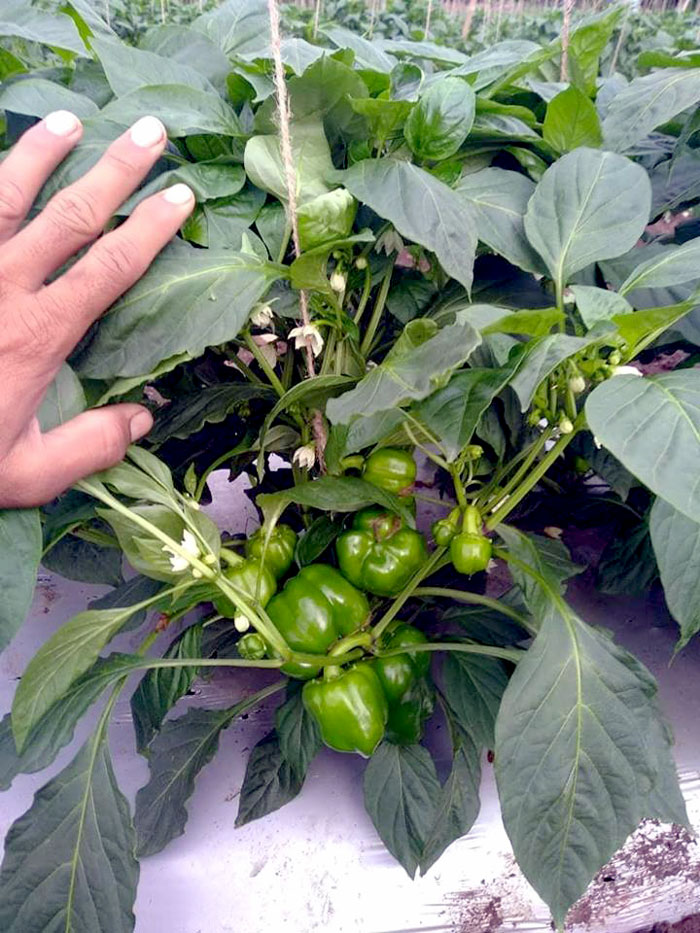 Bell pepper care
How to grow Bell Pepper in a container
Harvesting
Shimla Mirch is easy to determine when you have to do the harvesting of pepper. When fruit gets 3 to 4 inches long when it's harvesting if the pepper some slim or small, it means pepper is not mature. If the fruit soggy, so leave it on the tree for a long time.
Pests and diseases bell pepper
Aphids, Flea Beetles, and Cucumber Mosaic viruses are the main insects.
Read also:
How to grow Spring Onion. 7 Easy growing Purple Vegetable. How to grow Black Pepper at home.  Growing Pumpkin in containers.  Bottle gourd in a container. Growing Rosemary herb plant. Ridge gourd growing and caring guide. Luffa gourd growing and caring tips. Mandevilla growing guide.  Michelia Champaca growing and caring guide.  Jade Plant Growing and care guide. Orange jasmine growing and caring guide. Cantaloupe growing in containers.
Recipes: How to make a Chilli Paneer. Veg Spring Roll recipe easy steps.
Happy gardening.
For Pin: