Coca Cola in the garden
Coca Cola in the garden | Uses Coca Cola in garden General tips. The Coca Cola is an excellent beverage and it is one of the world's best selling beverages products. People from all over the world drink it as a delicious drink, but you know it is also coca cola is used in the garden? Apart from garden coca cola has lots of uses, it is used to clean the bikes spark plug and car engine, it can shine your toilets and tiles, clean old coins and jewelry.  The acidic nectar of Its manure is applied as a compost starter. Nature Bring is giving some general tips on how you use Coca Cola in the garden. The use of coca cola gets rid of slugs, snail, anthills, and cockroaches easily.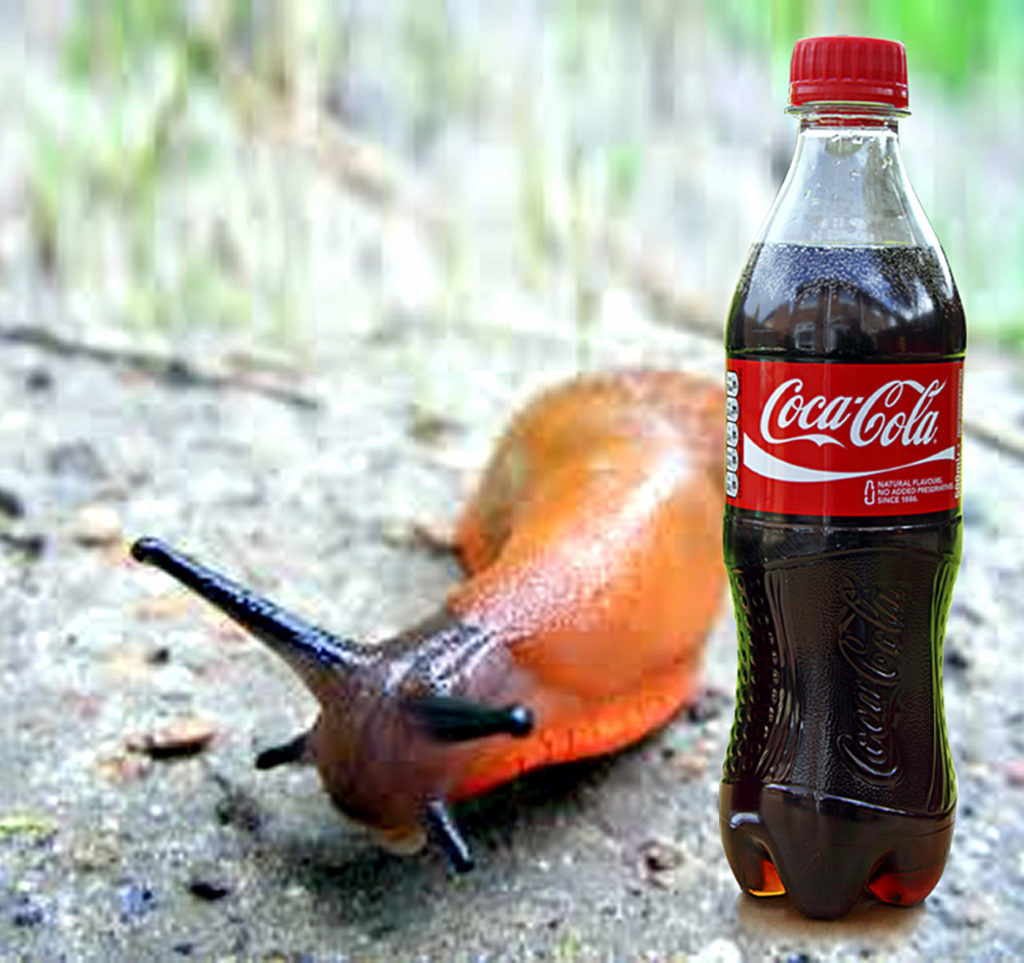 Kill pests in your garden
Coca-Cola has emerged as an effective pest controller for your garden. Many gardeners have been using it, nowadays for getting rid of munching slugs and snails. Indian farmers feel that this can be sprayed as a cheap pesticide, many farmers are using it in cotton and pepper gardens. Take Coca Cola in a small bowl and place this bowl near your garden or flower beds. Its smell attracts the crawling bugs more and the acidity of the drink kills it.
Feed your plants
If you have to give extra life to the flowering plant then add Coca-Cola, it is a surprising way. Especially useful with azaleas and gardenias, Adding a small amount of coca cola in the soil and it can deliver nutrients to your plants.
Puts of bugs
You know there are many insects in the garden, which inadvertently harm you and your plants. The whole garden is full of bugs, but it is difficult to catch them.
If you keep the open cans of the Coca Cola used in your garden or near the window, the bugs are attracted to these cans. When they swing once, they can be easily caught.
Get rid of anthill and cockroaches
All types of insects get attracted to Coca Cola. These bugs generally love sweet things. They do not know this sweet thing can destroy them. If it is sprayed on ant hills and cockroaches, you can easily get rid of them.
Safeguard in picnic  or outdoor
Apart from this, Coca Cola protects us from insects in many other ways. It also safeguards in a picnic or outdoor. Take out the Coca-Cola in a small bowl half hour before eating where you have been considered a picnic; keep the bowl away from your site, the worms will be attracted by it.
Coca Cola Use for Composting
You can use coke as a component in your compost heap. For this, pour the soda on top of the pile only, due to the acidic nature of coke, it will help to break organic matter. Its sweet nature helps attract micro-organisms.
Read also:
How to get rid of Garden slugs. DIY low budget gardening Ideas. Beat flowers for Bees and Butterfly garden. Container gardening: The Best filler plants. Growing Cornflower. Enjoy Gardening and stay fit and healthy. 10 Splendid plants for Flower bed gardening. How to get rid of whiteflies in an organic way.  How to make Bonsai. Pointed gourd cultivation. Growing and care information about Lupin.
For Pin: