Summer Flower bulbs
Learn How to grow Flower bulbs, Growing summer flower Bulbs, Planting corms, rhizomes, and tubers and more about the summer Flower bulbs.  As the summer season comes, most people are upset about what to do now to create the charm of the garden. So you do not need to think much, we are telling you about some such Flower bulbs, corms, rhizomes, and tubers that will perform best in your summer garden. Start planting these flower bulbs, corms, rhizomes, and tubers in the container. According to the thumb rules, most bulbs should be 3 times their height in-depth, but there are some exceptions.
If you plant them, you can enjoy it in the cooler season too, they can also be grown as an annual plant, which dies in frost and is replaced every year. Nature Bring has brought you such a 10 Summer-flower Bulbs that will make the spring feel in summer.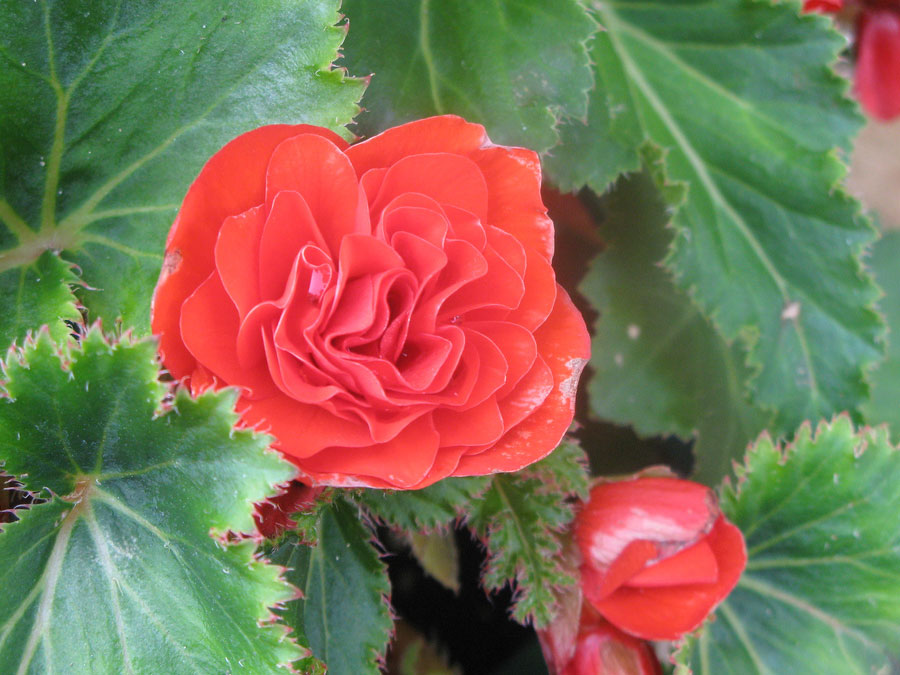 1. Begonia houseplant
Many people understand begonia is an outdoor plant, but it is also a very nice indoor Houseplant and can bloom all year. A begonia plant originally from Southern Asia, Africa, South America, and Central America, the tropical moist areas, these plants require high humidity. More species of Begonia are rhizomatous or tuberous categories.  Begonia plant beautiful houseplants, hanging baskets, terrace garden, and suitable for patio plants.  In most species, the fruits are the size of the capsule. The leaves are large, are marked by a variety of bizarre. The leaves are usually asymmetrical. Read more.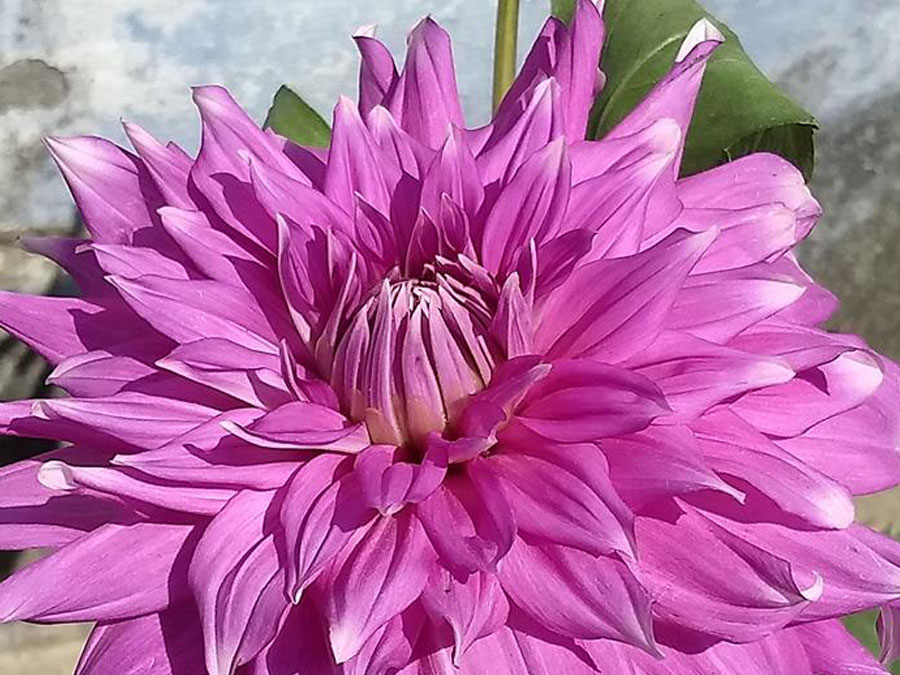 2. Dahlia
Dahlia is a genus of bushy, tuberous, herbaceous perennial plants native to Mexico. A member of the Asteraceae, dicotyledonous plants, related species include the sunflower, daisy, chrysanthemum, and zinnia. This colorful spiky flowers usually bloom midsummer until the first frost. The flowers of many colors and sizes are quite large. The plant grows to a length of 4 to 5 feet.  Dahlias are suitable for summer and humid weather. Dahlias any sunny garden can bloom in the growing season, which is quite a long period of 120 days.  Dahlia thrives in a cool, moist climate of the Pacific coast. For best results in most areas should be planted dahlia mid-April to May. Further details.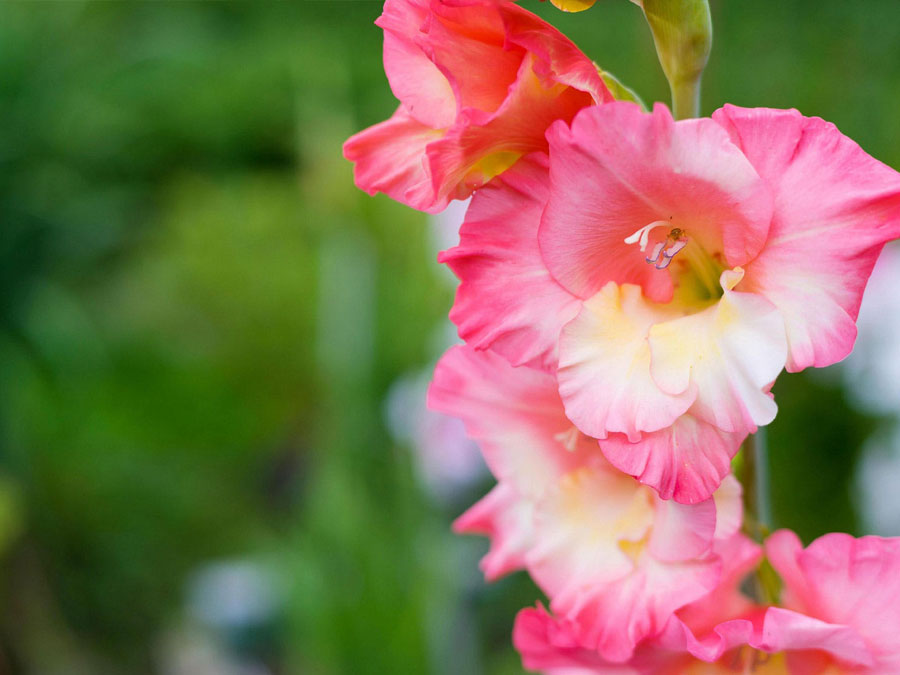 3. Gladiolus
Classical gladiolus flowers in midsummer adorn your garden. These are perennial flowers that are popular because of their beauty. The flowers grow on long spikes which are brought into use in cutting gardens and borders. Gladiolus corms (flower bulbs-like structure) are growing. The vase life of flowers is in your drawing-room. Based on its size, color and height are several species. Their flowers are smaller than the giant. But the most popular plant is 3 to 4 feet tall. It comes in various colors including red, pink. Yellow, cream, coral, and green are prominent. Most winter hardy gladiolus varieties USDA Zone 7.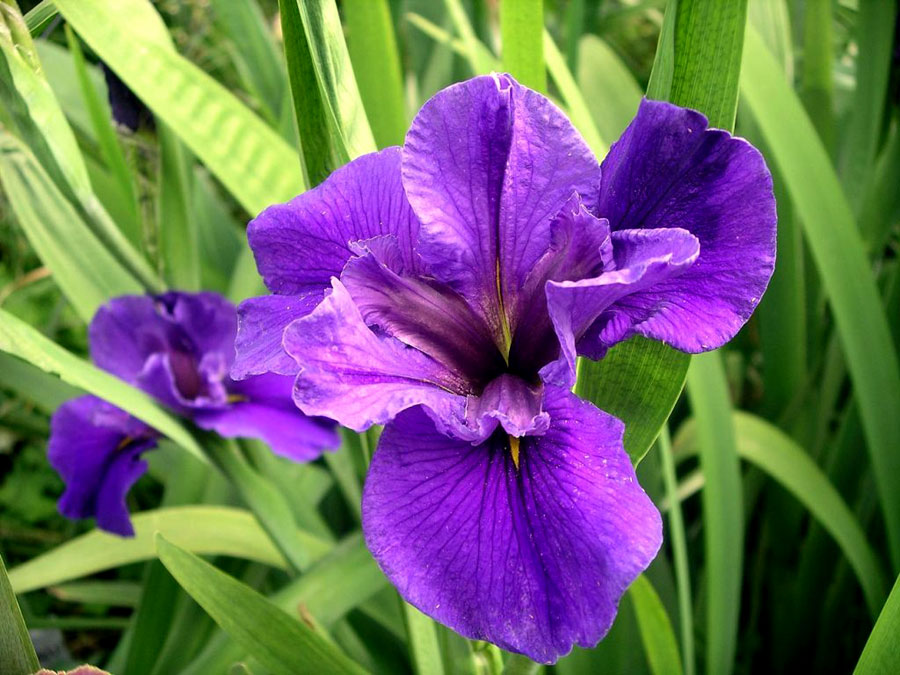 4. Irises
The iris, which looks long, beautiful, and in many magical colors, every gardener wants to grow these perennials in their garden. About 300 species of irises are found and you know these amazing flower plants grow very easily. Irises attract hummingbirds and butterflies.  It contains the most popular long and bearded irises. This will be the hottest presentation and attraction of your garden. This beautiful flower has 3 distinctive petals, called Fall, it also has 3 internal straight petals which are called standards. False can be beards or crests. Its flowers come in colors like Blue, Multicolor, Yellow, Orange, Purple, Pink, and White. The best time to apply Iris Rhizomes is July, August, and September. Read more.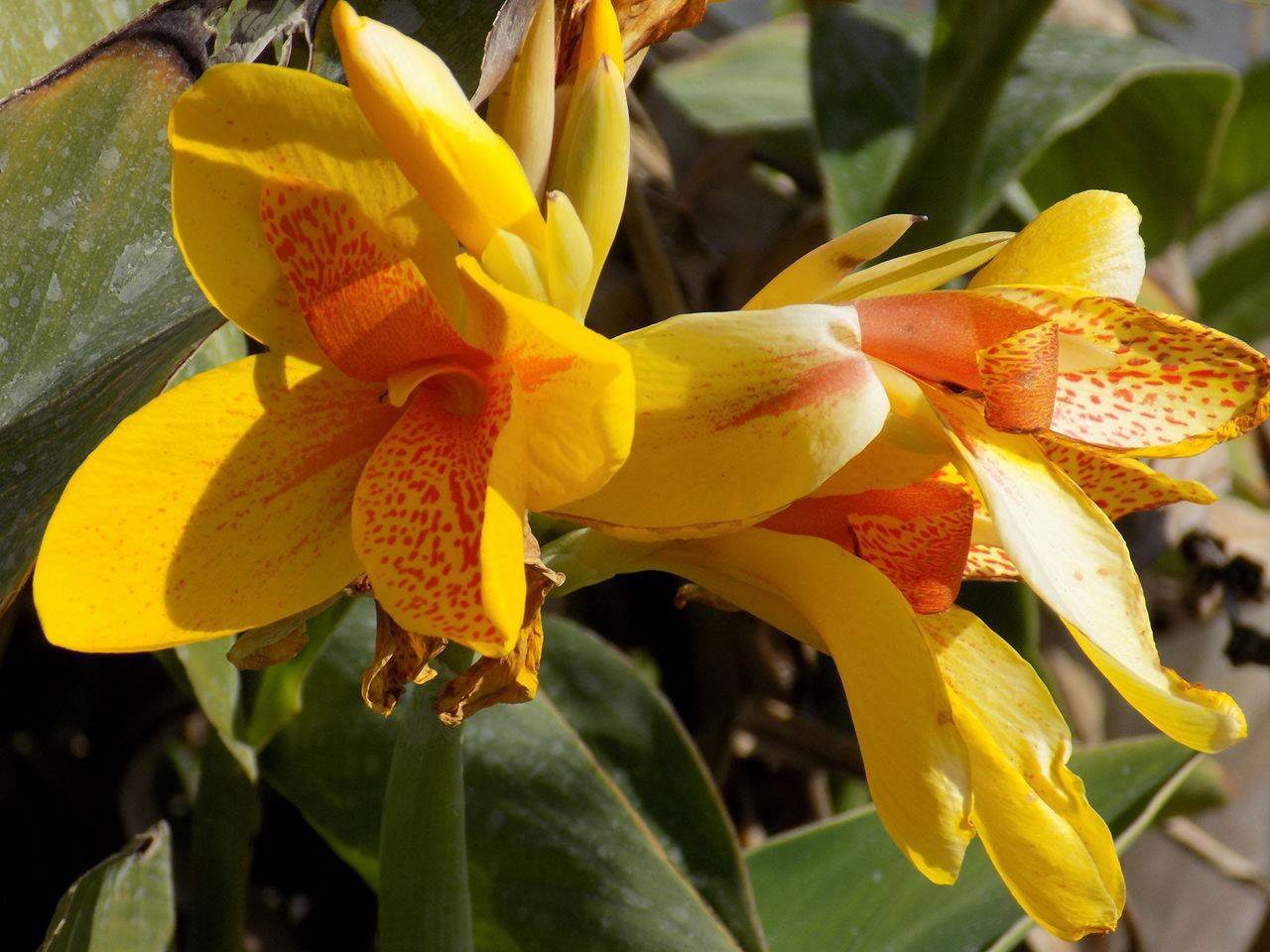 5. Cannas
Cannas are tropical, sub-tropical, and perennial plants and easily grow in containers. These perennials is a variety of colors. Its leaves are broad and flat, which is growing out of stem a long, narrow exit Roll and then unwrap. These are in shades of green or bronze, leaves are a large territory and may widen or stripe pattern. Canna plant blooms in late spring or early summer.
Its flowers are usually red, orange, yellow, or mixed colors according to different species. The leaf color is generally solid green. Cannas Flowers attract Hummingbirds. April is an excellent time to grow it. Starting from rhizomes and planting time, use multi-purpose. More details.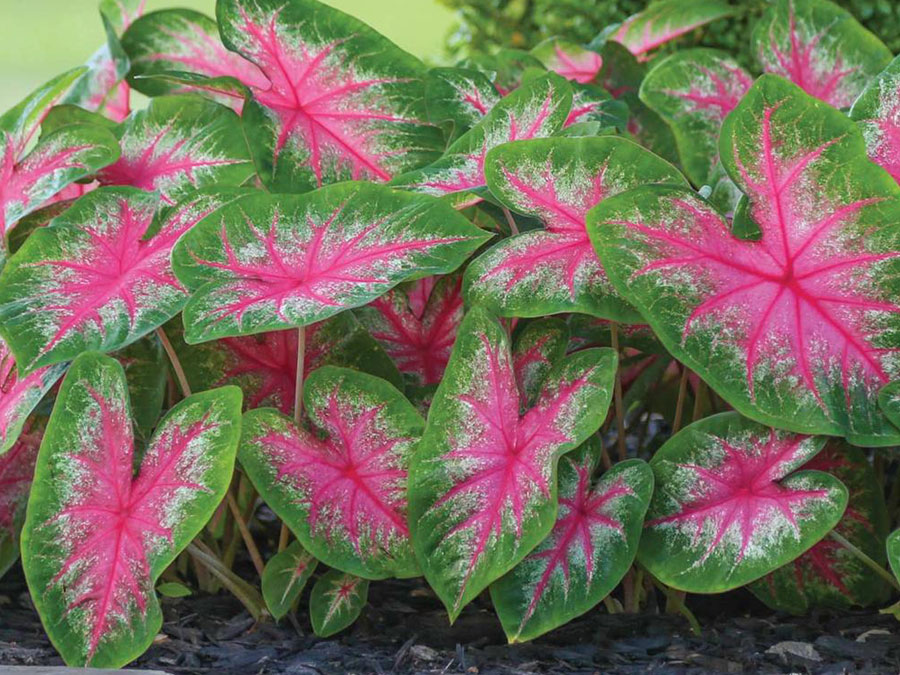 6. Caladium
They have excellent beauty in their leaves; hence it has a special place in the form of a houseplant. Its leaves are in large, thin, and attractive patterns. These are tubular plants that grow their leaves from spring to autumn.  These plants require excessive moisture, although they are not cold tolerant. Caladium requires a Rich, well-drained potting mix. You can easily divide its mature tubers and develop new plants.  It is very good survival in the USDA hardiness zone 10, but many gardeners develop them annually.  Further details.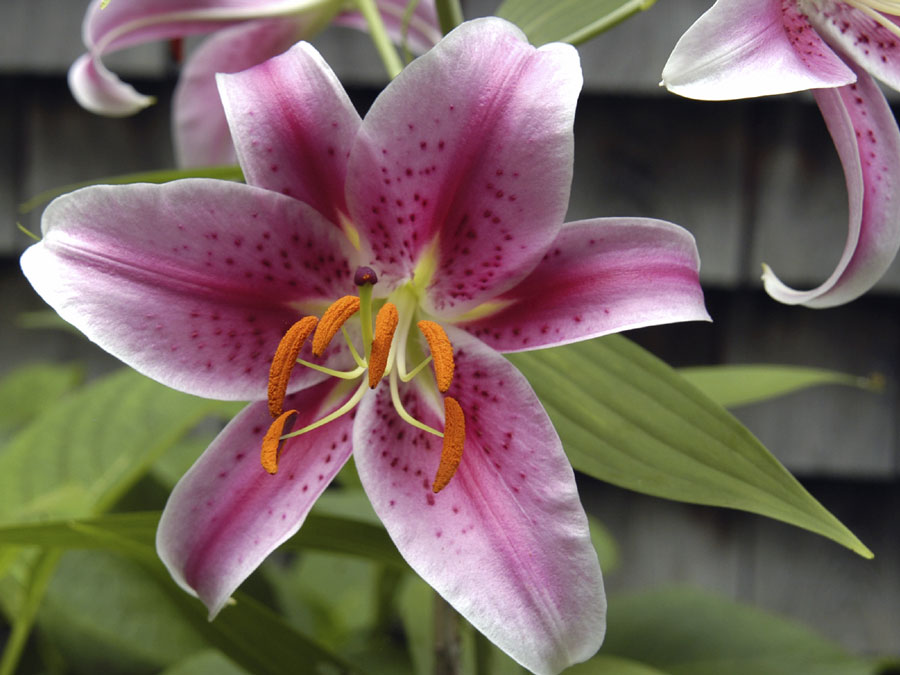 7. Oriental Lily
Many species of lilies provide beauty to your garden in summer, but the most popular varieties are Oriental Lily. The flowers of most dramatic grow into big stars, which are often visible in white, yellow, red, and pink colors. These are ideal for cutting flowers and attract our spicy scent. Oriental lily likes full sunshine and grows well in moist and well-drained soil.  Use the stake to stand these straight. These are hardy in zone 5-9.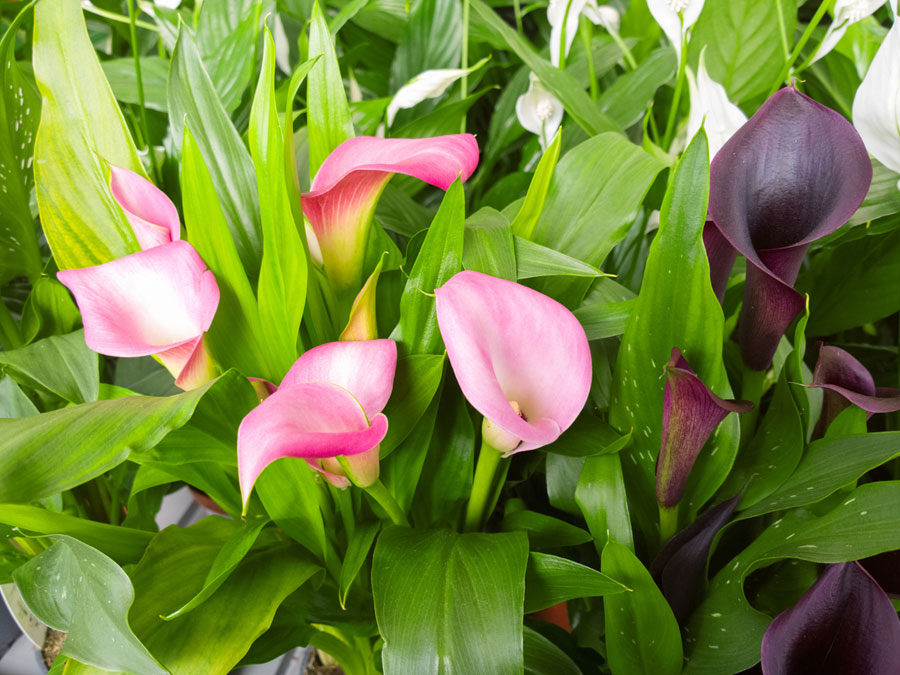 8. Calla Lily
Calla lily (Zantedeschia) blooms in a variety of colors, including white, pink, red, orange, yellow, and deep burgundy, and creates a new charm to your garden. These are clump-forming plants and they feature specialty marks in their arrowhead large size and dark green leaves dotted with white. Most of it is two to four feet long. If they keep them in cold water vase, then they remain healthy for long periods of time. These are hardy to zone 8-11. Read more.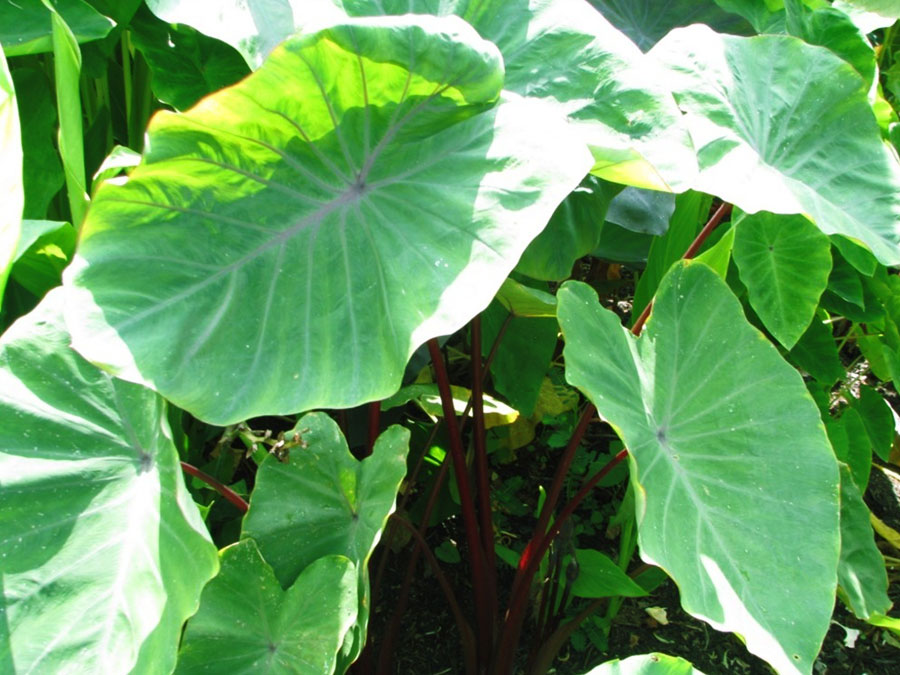 9. Colocasia 'Sangria'
It is a tropical plant, many people develop it to eat. Like the Caledium, the identity of the colocasia genus is also due to its beautiful leaves. Its large leaves emerge from tan-colored corms. During the fall season, you can collect its corms inside the house or you can keep the entire plants inside. Its green leaf type is the most common, somewhere – 'Black Beauty' is also visible.
Read also: Beast flowers for Bees and Butterfly garden. 8 Best Frugal gardening tips. How to grow Begonia Houseplant.  How to grow Crossandra flowers. 10 splendid plants for Flower bed gardening. White Flowers: create a peaceful landscape. Growing Chrysanthemums in containers. Annual flowers. 8 Common gardening mistakes easily avoided. Enjoy Gardening and stay fit and healthy. Growing and care information about Lupins.
Happy Gardening.
For Pin: