Bitter Gourd
Bitter gourd is also known by the name of bitter melon or karela in India. It is a very popular vegetable. Learn about How to grow Bitter Gourd, Growing Bitter Gourd in a container, Growing information Bitter gourd and Bitter gourd care in this article.
This is unique vegetable fruits are used as food or medicine. The Originated in India, it was Introduced in the 14th century in China. It is widely used dishes in East Asian, South Asian and Southeast Asian. The plants thrive in tropical and sub-tropical regions.
However it's taste is bitter, but it is good for health, especially if you are a sugar patient. It has since become a much tastier vegetable. The medicinal properties of bitter gourd juice contain very high amounts. The magnesium, potassium, vitamins, and minerals which are from ancient times are used as herbal medicine.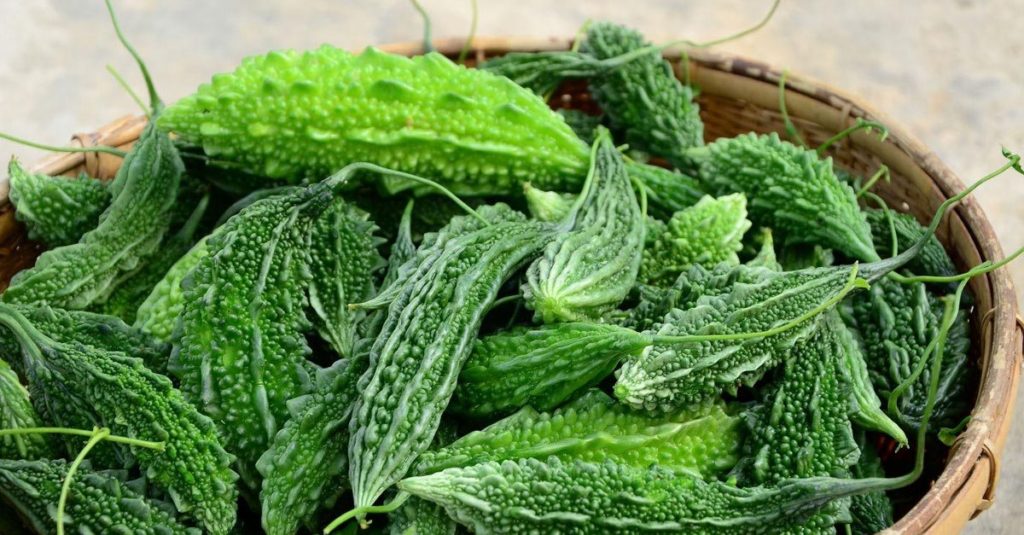 About Bitter Gourd
This is the vine, and very easily can be planted in the kitchen garden, container and on the terrace. It requires direct sunlight and fresh air. The plant does not need much care. If you grow it in your kitchen garden or terrace, you can very easily get organic vegetables. It is very short living perennial tropical plants, which can go up to a height of 5 meters; however, they are required to support it. Its yellow flowers (male/female), which are pollinated by insects.
Choosing the right location for planting bitter gourd plant is more important because it requires direct sunlight. Bitter gourd to require well-drained organic-rich, sandy and Loamy soil.
Classification
Scientific name        Mpmordica charantia
Common name        Bitter gourd, Bitter melon
Sun required            Full Sun
Soil                             Rich, Loamy soil, Sandy Soil
Soil pH                       5.8-6.4
Temperature            18 -24 ° C
Season                       Throughout the year
*Before the planting gourd three main things to keep in mind.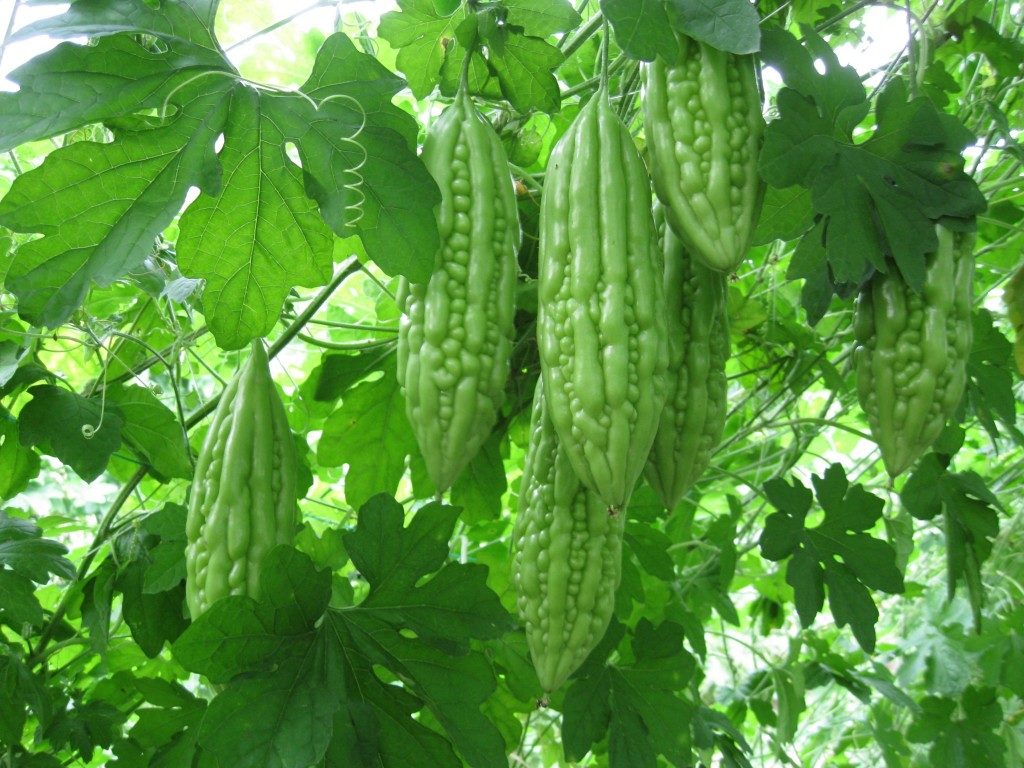 Growing information Bitter gourd
It is grown in warm climates, but if too much cold conditions are left, it can be grown all year round. April to May and July to September is the best time to grow this vegetable.
Planting bitter gourd
Bitter gourd grows mainly in hot and humid weather.
You grow directly by seeds or transplant the plant.
Bitter gourd-like well-drained and fertile soil. You can either use the Potting Mix (see

nature bring

)
Between 5.8 and 6.4 soil pH levels, and rich soil with organic compost is good for it. Before planting the plant mix the required quantity of compost into the soil
It took 2 or 3 seeds 1/2 inch deep and the sow with together.
Before sown 24 hours watering the soil for better results. Seeds will germinate in 2 to 3 days. Transplant seedlings with apart of 18 to 20 inches.
Location
The gourd plant is a vine. Kitchen garden on the terrace or in containers can be planted, mesh setup is required for its support. When it comes to choosing a location where direct sunlight because of bitter gourd-like much Sun.
Temperature
Gourd plant to grow 18 -24 ° C temperature is most appropriate. If night temperatures drop the plant put it in the shade to cover the temperature.
Watering
Bitter Gourd (bitter melon) needs regular watering according to their life circle, which is important in terms of their development.
Due to lack of water, the flowers will be delayed and the fruits will be reduced. Be sure to give water first, but good drainage is necessary to keep the soil dry. The fungus is developed when the soil is constantly soggy. 5 to 6 weeks after the flowers begin to bloom and fruit will start to come in 2 to 4 months. It takes 3 months for mature fruits. Pick fruit must every 2 to 3 days, picking fruit regularly encourages the development of new fruit plant.
*Leave the fruit to mature so that the crops are safe. When the fruit is fully mature, it will automatically break, this time you can collect the seeds.
Growing Bitter gourd in a container
The containers are easy to grow in the bitter gourd, similar to cucumber and squash at the start. Pot a bit deeper so it is better to spread the root easily, though its plant's height is 5 meters. The method of applying this grow is the same as planting in the ground. As soon as the plant begins to grow in containers forged apply for support. Read must.
Bitter gourd care
In the case of female flower growing rapidly, branches should be cut, branches promote growth. Regular fertilization is essential for its development. The water should be immediately after fertilizer.
Bitter gourd plants are growing very rapidly, within 2 weeks of the support it needs. Should arrange to climb the trellis.
To improve the productivity of the plant, leaving only 4-6 lateral, cut the tip of the main runner.
If bees are pollinating, so it is good, and if you are not getting pollinators around the flowers you may have to hand pollinate in the morning.
Use slow release fertilizer at the time of planting mix in the soil. Use liquid fertilizer once a month in case the plants do not develop.
Pests and Diseases Bitter gourd
Well do not affect it many pests, but some common pests like Meets, aphids, beetles, fruit flies and caterpillars etc Never – ever affect. Keats organic insecticide spray in the affected area. This pest control product is a combo-neem-based pesticide store you will find easily.
Watermelon mosaic virus, powdery mildew, and other pumpkin viruses, diseases such as it is difficult, which is controlled by sulfur dust. Rust disease control can be expected to occur by the spray. If pests attack fruits wrapped in the newspaper when they are about a few centimeters long.
See also: Pointed gourd cultivation. Growing Winter Vegetables. 10 Vegetables can be Re grow again. 10 Vegetables can be grown again. Kitchen gardens for beginners. Growing Winter vegetables. How to grow Adenium Plants. Growing Jasmine indoor. Pilea Peperomioides. Spine Gourd Farming Information. 
For Pin: