French Beans
Learn Growing French Beans, How to grow Green Beans,  Green Beans care, pests problem, and more about this plant. French Beans are also known as green beans, bush beans, or pole beans. It is mainly native to South America, it spread to England outside the land of Europe in the sixteenth century. Some people say it was brought by the refugees during the reign of Elizabeth 1. Many species of french beans are available, which are for a variety of sizes, colors, and growing habits.
Overview French Beans
Dwarf French Beans does not require any support because of compact habits. It is easier to grow than other crops and can face dry conditions. Despite not having a good crop, they maintain the reproductive capacity of the soil due to the nitrogen formed on the roots. These are tender vegetables and great for any vegetable garden because it can be grown in several seasons. It is dependable and easy to cultivate. It can be eaten fresh. In the summer beans crisp green beans, depending on the variety is to produce protein-rich beans. It depends on the species.
There are several species of green beans that are size, color, and growing habits separately accounted. french beans in the garden soil fertility to grow with nitrogen-fixing root. Beans are often two sets of criteria that can be grouped. Plants as either Bush or pole type beans.
Common names
Green beans are known by many names, including French beans, common beans, string beans, snap beans, bush or pole beans and Baguio beans (Philippine), etc.
Classified
Scientific name                   Phaseotus vulgaris
Common name                  French Beans, Green Beans
Plant type                           Vegetable
Sun required                       Full Sun
Soil                                     Well-drained, slightly acidic
Soil pH                               6.0-7.0
Planting time                      Early summer
Zone                                   3-10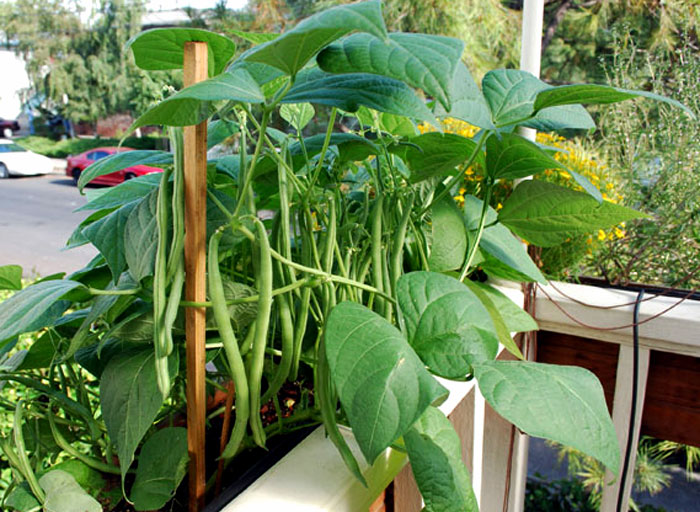 Growing habit
French beans are classified by two different names, bush beans or pole beans, based on the growing habit. If the French beans plant needs support to grow, it is called bush beans, if pole beans, and if the plant grows without any support and produces legumes without any support.
Growing French Beans
Transplanting beans usually do not get good results. If it is sown directly in the ground, it should be planted before the last spring frost. It should not be planted much earlier. Otherwise, it would rot in soil cool and moist soil.
If you want to sow early, cover the ground with black polyethylene, the soil should be warm.
Seeds usually 1 to 2 inches deep and approx 4 inches apart and should be 24 inches between rows.
The ideal position is full sun, well-drained soil, moderately fertile, and slightly acidic soil (pH 6.0-7.0) to produce.
Bean plants should in the open air, it promotes proper growth and prevents mildew and mold.
Most green beans are planted when the soil should be warm, and be gone cold risk. It should take a depth of 1 inch when fully dry climate. Most bean seeds are germinated within 7 to 10 days.
Keep the soil moist during germination.
Growing beans require regular watering. They do not like drought.
The Bean plant should not be in one place for four consecutive years, it should not have

onion

or fennel.
Green beans take to mature 60 to 75 days for harvest.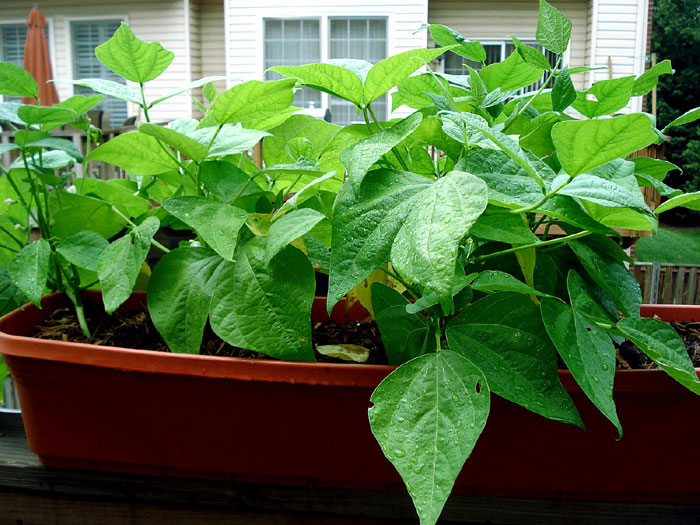 How to Grow Green Beans in a pot
If you are growing green beans in a pot choose at least 18 inches in width.
Developing green beans inside the house, then you can put it at any time of the year. If you are putting in the outdoor pot, then develop them after the danger of frost has passed.
When the soil temperature is between 65 degrees Fahrenheit and 70 degrees Fahrenheit, you get the best results. The green bean seeds should be sown from the last frost of winter for 4 to 6 weeks.
Keeping green beans is easy in pots. They should be kept in such a place where they can get direct sunlight for at least 8 hours per day.
You can successfully grow bush beans or pole beans in the pot. But in the winter you may need to increase the amount.
When planted bush beans in pots, it requires more space all around than the pole varieties. 

If you develop pole beans you will need trial or support, which will increase it.  

Read more.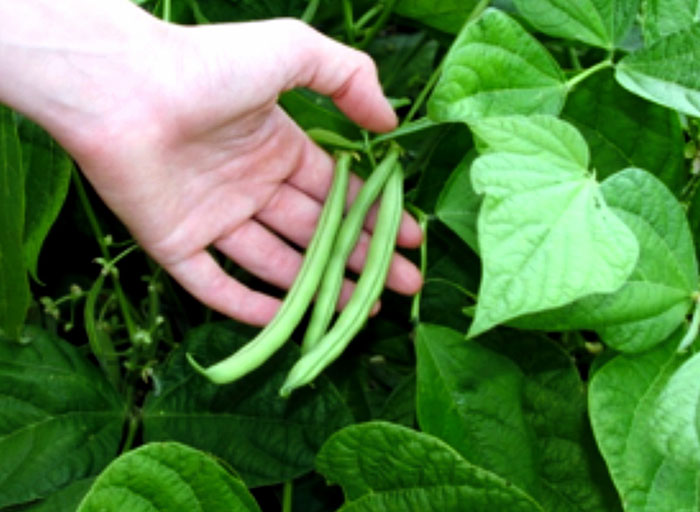 How to care Green Beans
Growing season green beans regularly require stagnant water. At least 2 to 4 centimeters of water per week is required. Since Green beans with shallow roots and as such it requires regular watering. This is especially important during the summer and the dry season. It will establish the pod.
Mulch to keep moisture in the soil use. Also, make sure the soil is completely dry.
During planting green beans overhead watering for a few weeks is good. It is also good for summer vegetables. Once the flowering start and setting fruits, a drip irrigation system is the best.
When the plants begin to flower and fruit are borne disease in the leaves is reduced.
The water in the heat summer leaves of vegetables, bacterial and fungal

diseases

are inviting.
Fertilizing
Since they are members of the legume family, so you can use the nitrogen, you can use it with fertilizer. All-Purpose balanced granular Fertilizer can be sprinkled on the rows of plants. Potash can be fed with liquid plant food.
Harvesting
Harvest bush beans or pole beans should regularly, it stimulates flowering and fruit. Especially filet beans require regular harvest; otherwise, they will be tough and fibrous. Pods should pick it immediately as soon reached mature size. Once the seed pod seems to swell, it becomes hard and fibrous, and it sends a signal to the plant, to prevent flowering.
Varieties of French Beans
Many of the type which comprises heads,  Snap Beans, Green Beans, Scarlet runner beans, Lima beans, asparagus beans, Tepary Beans, Black, Black-eyed Pea, Black Turtle, Broad, Butter, Chickpea, Navy, Pinto, Red, Red Kidney, String, and White.
Pests and disease Green Beans
Many small insect attacks on the French Beans plant, which you can easily remove by hand or spray with insecticidal soap. To avoid this, keep checking regularly.
Beans are affected by a variety of diseases, however, to avoid these problems, the use of disease-resistant plants is best. Every year the beans should be replaced after harvest, which relieves fungal diseases. The fungus is badly damaged by plants, due to which the leaves of the plant become yellow, and in the end, it dies. Beans are better in well-drained soil, more moisture forms the ideal environment fungus.
Read also: Sweet corn growing in containers. How to grow Colchicum from bulbs.  It starts to produce pineapple in pots. Kohlrabi growing at home. 8 perennial vegetables you can plant once and savor forever. Growing caring winter vegetable. 8 Best Frugal gardening tips. Turnips growing in containers. Peppercorns growing condition easy tips. Growing Custard apple in containers. Growing and caring Onion.
For Pin: