Lemon tree
Learn How to Grow a Lemon tree in containers, Growing Meyer Lemon tree, Dwarf tree, Citrus plant care, fertilizing your lemon plant, and more.  Lemon trees make an excellent addition to your garden and are well-developed in tropical and subtropical climates. With a little care and proper climate, you can get regular and abundant crops.
Overview Lemon plant
 Scientific name                   Citrus x Limon
Common name                     Lemon
Plant type                               Fruit
Sun requires                           Full sun
Soil                                            Well-drained/ sandy soil
Soil Ph                                      5.5-6.5
Zone                                           9-11
Meyer lemon tree
Meyer lemon is sweeter than other fruits. The upper peel is thin, which makes ripping easier. This tree can be easily planted in a container, although if this tree is planted directly in the ground, it can go up to 8-10 feet height, and when it is placed in the container it becomes smaller, and if you plant a Meyer Lemon tree, it is even more beneficial,  because the Meyer lemon tree produces too many fruits in the containers.
How to grow a Lemon tree in containers
If you have a lack of space or you want to live in a cold area and develop a lemon tree in containers, it is a good option in the container. You can provide both space-saving and environments on lemon in containers.
Meyer lemon has not been developed from seed; these trees are grafted so that they are able to produce faster than other trees. Here are some easy tips for planting a tree in containers by Nature Bring.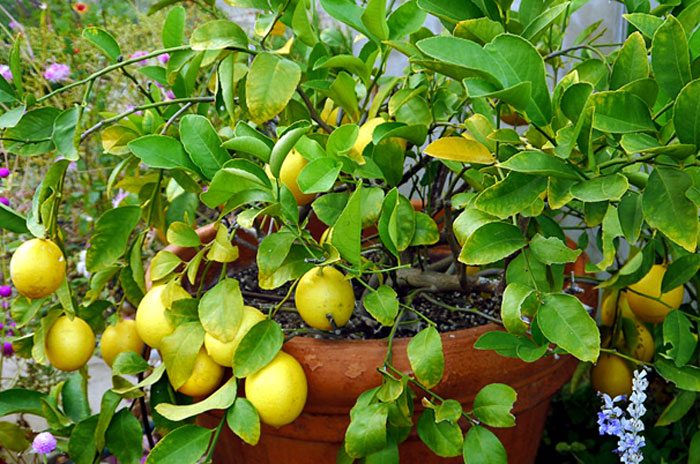 Growing information Lemon tree
All kinds of citrus trees prefer direct sun. When you develop the Citrus tree inside the house, it needs more light as much as possible. Therefore, select a window where Sunlight direct comes. However, if you give it sufficient bright, indirect sunlight then its trees can survive.
If you want to develop a plant in the container then it is very easy, some things are needed which you have to keep in mind. To grow trees in the container, you can get the dwarf variety of trees from the nearby nursery. It is a small tree and is well developed in the container.
Some of the lemon's dwarf varieties are predominant, the Mayor Improved dwarf and Lisbon Ponderosa dwarf, their needs are similar to the lemon tree that is also growing outdoor.
The Citrus plant requires good drainage, so before planting, see if the drainage hole is right or not.
If the temperature between 50 to 80 degrees F is better. It is growing well at USDA Zone 9-11. If the temperature starts falling regularly by 50 degrees F then you should bring your tree in the house or in a safe place.
During the growing season (spring-to-fall), you should give your citrus tree high nitrogen or slow-release fertilizer. If you want, add extra fertilizer to the liquid kelp, fish emulsion, and mix it with liquid fertilizer.
Citrus trees require a lot of water to grow well, especially plants which are engaged in containers. Water gives moisture to the soil, but prevents it from getting soggy. If the soil of the pot appears dry by touching it then give it water again. If it is allowed to dry, the

leaves

of the tree will fall off.
Dwarf  lemon tree
Meyer Lemon: Meyer lemon plant was imported from China in 1908. It was a cross between a lime and a mandarin. Its taste is very sweet and is less acidic than the actual lemon.
Calamondin: Its leaves and size are both attractive. It produces aromatic flowers. It is more to eat and more to beauty.
Kaffa lime tree: Its fragrance leaves are generally used to eat in Asian cuisine. While this dwarf citrus tree reaches 5 feet long, the fruit of the tree is made for attractive asymmetrical surfaces.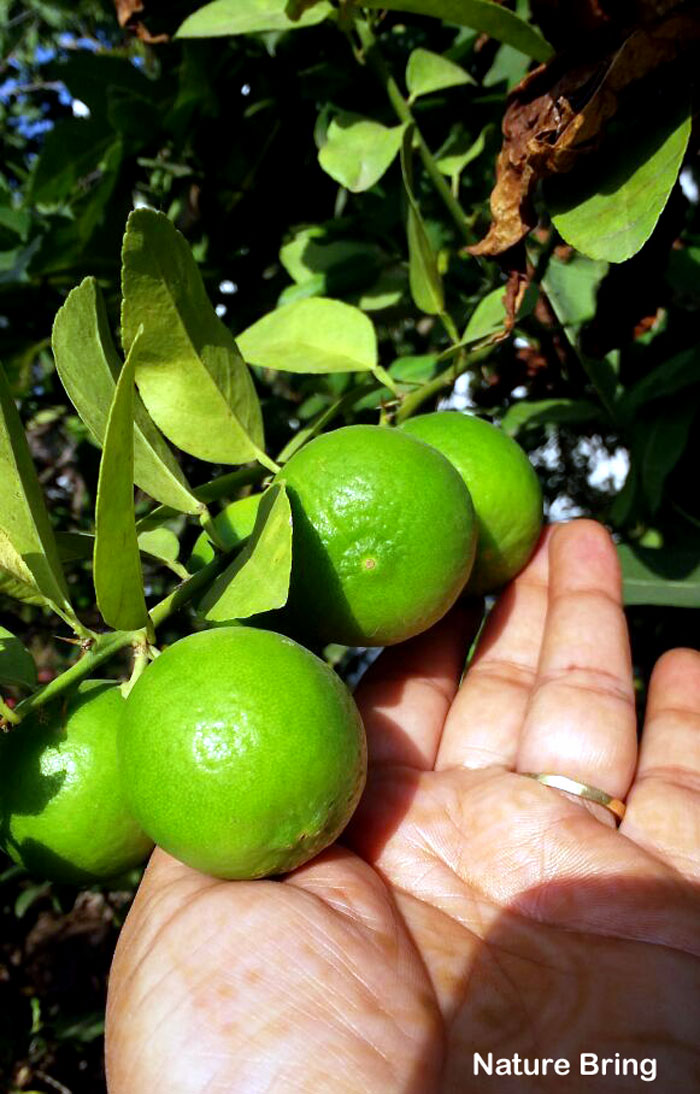 Citrus plant Care
The citrus plant likes well-drained soil, which allows moisture well. But there is more air space around the root.
Like other citrus fruits, it requires high nitrogen fertilizer. Use in proportion to nitrogen, phosphorus, and potassium 2: 1: 1. Give your tree nutrients for 6 to 8 weeks. If yellow leaves appear in the plant, then it is a sign of a lack of fertilizer.
You give water to your Citrus plant constantly. If the soil above 1 inch dries up, give it water again.
To maintain the shape of the Citrus tree requires pruning. it encourages the development of new branches and the production of fruits, this tree is also strengthened. Read more.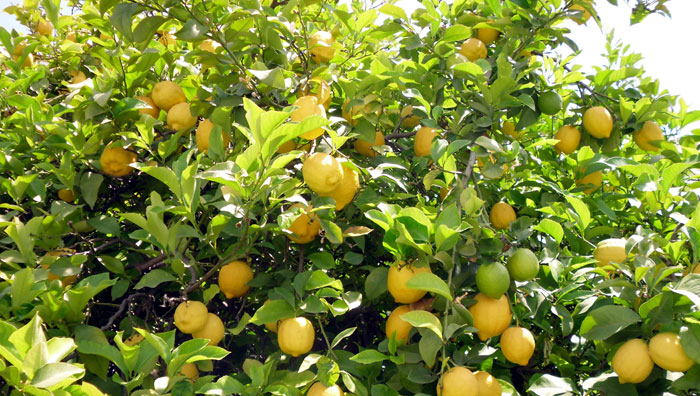 Harvesting
If you keep your plant inside in the winter, it can take a year to rip your fruit, because the citrus fruit ripen continues on the trees. These fruits are harvested only after ripening. For Meyer lemon, when its skin becomes yellowish like egg yolk and appears soft to the touch. Use a scissor or knife to harvest, because the tree can also be damaged by the pull.
Pests and diseases Lemon tree
The Citrus plant is free from troubles. Extremely acceptable and gracious, they just need some organic manure and sometimes water. Citrus trees live for a long time and are able to produce thousands of dollars of fruits. If they are inside the house then keep the sunshine close to the window.  Mealybugs, spider mites, aphids and scales, etc insects are an effect. You can easily get rid of the most popular natural pesticides like neem oil.
Read also: How to grow Ridge gourd in containers.  How to grow Plumtree in containers.  Growing  Sapodilla in containers. Growing and caring Dahlia plants. 8 Frugal Gardening tips.  Peppercorns Growing and caring tips.  Onion growing and caring tips.  Banana Tree growing in containers.  Lavender growing and caring tips. 7 Easy growing Colorful vegetables. Lily growing and caring tips.  Anthurium growing and care guide.  Houseplant care tips.  Pansy flowers Growing and care tips.
For Pin: