Salvias (sage plant)
There is a large group of Salvias, it contains annual, biennial, and perennial shrubs, more than 9 00 species of it are found. Its other common name is sage. Know-How to grow salvias, Propagation salvias,  Salvias Care, Pests and diseases salvia Plants, and more about the sage plants.
These are the charm of your garden and borders from Midsummer to frost. Most gardeners grow Salvia to the charm of your garden due to the brilliant red spiky blooms in summer and autumn. Famous Salvia is the culinary herb sage, with the bright brown-green leaves. Well, known salvias, such as S. leucantha, warm and arid climate are residents of California and the Mediterranean region and flourish very well in low water gardens.
Finds in many colors of salvia, which are main, blue, yellow, orange, pink, red, mauve, and white.
Some of Salvia's presence is like a bush. Their leaves are attractive and aromatic in the growing season. It depends on you which type of species of Salvia you choose. Salvia officinalis is its most popular species. Recently received popular Chia plant seeds have been added to Salvia hispanica plates.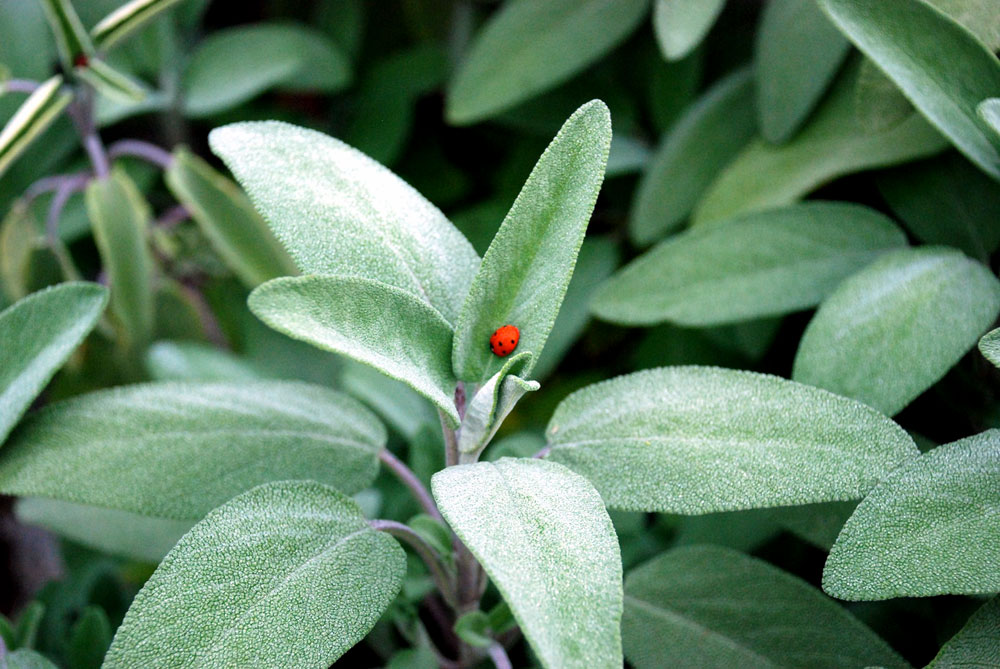 Classification
Scientific name                    Syringa
Common name                   Salvia, sage
Plant type                            Flower
Sun requires                        Full Sun/part Sun
Blooming time                    Autumn/ winter / spring
Flower colors                      Mauve, pink, red, white, orange cerise and blue
Soil                                      any / well-drained
Soil pH                                6.0-7.5
Zone                                   4-10
How to grow salvias
Location and soil
Salvias likes full sun and very well-drained soil. However, most of its varieties tolerate partial shade. Some rising salvia plants like Japanese yellow sage (Salvia koyamae) prefer rich humid soil and partial shade, which are not very popular. The best time to grow Salvia Plants is after the last cold when the outside soil becomes warm. At this time you can develop it by seeds or cutting. Read more.
Propagation salvias
Grown from seeds
Sage plant is often grown from seeds, you can grow it directly in your garden, or you can transplant them by planting them inside the houses. Start this early in the season, and choose a place where there is sunlight. spread its seeds over the soil. Sprinkle the water lightly on top of it. After the last cold in your garden transplanting it. Keep the space 10-20" apart from the basis of the species. "Give too much room for good bloom, Salvia is also propagated by division, which performs very well in the spring.
When to cutting salvia plants
This year, you can easily plant Shrubi Salvia, which usually produces side shoots. Pull them very easily and keep the heel out, do not trim them. Then you plant the potting mixture in a filled pot, after some time it gets easily rooted in it.
Growing Sage
Salvia Plants prefer the presence of the full sun. They grow well in the average or better and completely well-drained soil.
Start the salvia seed in indoor with a potting mix and keep it in a warm environment and the appropriate sunlight. Most gardener buys salvia seedlings, which are widely available.
When planting these, use general-purpose fertilizer, again after about 1 month.
After planting, when it is established, it should be allowed to grow with some of the problems.
Put the soil moist to slightly dry. water then twice a week during hot weather.
Make a layer of 2 to inch pearl Mulch all around the plant, so that it can get moisture and get rid of the weed.
There are lots of species of salvia, they plant them in places where they regrow and enjoy it again.

Salvias Care
Sage plants require lots of room for their roots. So if they are growing fast then quickly re-pot them into the big container. If you want, you can put it on the ground.
When the plant grows rapidly in length and does not get support then it usually bends above the top and when fresh contact with the moist soil becomes new roots, and the new plant is born. This is the reason why this plant spreads in the forest.
The ideal temperature for this plant is 60-80 degrees F. They prefer the humidity, position. If the humidity is above 50% then it is much happier.
Salvia plants prefer regular feeding.

Read more.
Salvia in winter and spring
Sage is from the calm and mountainous regions of Central and South America and grows in tropical areas. But in these 2,000-meter-high areas, the slower increase in contrast to their drought, climate varieties, but they flourish in autumn, cold, and spring. Many Salvias leaves of this group are larger. Cutting of winter flowers in the summer encourages its new development.
Feeding
Before planting, add a balanced fertilizer to the soil. Give liquid fertilizer to encourage plant growth in mid-summer. If your sage plants are in the container, give salvaged food twice a week.
Pruning
When the flower blossoms stop, cut off old branches, which can encourage new growth. Use the best cut flowers for Salvius flower bouquets.
Pests and diseases salvias
Aphids, mealybugs, spider mites, and Whiteflies are a major problem, use pesticide soap spray to deal effectively with it. Spray twice a week, after 3-4 sprays, you will get rid of this problem. Aphids, mealybugs, spider mites, etc. also worry about it. Apart from this, powdery mildew, rust, stem rot, and leaves spots due to fungus, etc also the diseases trouble sage plants.
Happy gardening.
Read also: Best flower for bees and Butterfly gardens. How to Grow Okra in containers. How to grow Verbena. Gerbera daisy growing and caring guide. Irises a growing and caring tips. The growing Fig tree in containers. Tomatoes growing and caring guide. Eggplant growing and care tips. Growing Cornflowers in your garden. Cosmos growing and caring guide. Growing Basil in containers.
For pin