Matar Paneer
How to make Matar Paneer, Paneer Peas curry recipe at home,  if we talk about taste today, then the recipes of paneer are remembered directly. Paneer is also beneficial from the health perspective and also the taste. At this time green peas are full of all around, so why should we try today Matar Paneer at the house? Although it is a popular vegetable of Punjab, today the spicy vegetable is preferred in every corner of India, and it is also easy to make it. In the Matar Paneer, if there is Punjabi tadka, some dry fruits, and butter, so it tastes like a Dhaba. Nature Bring is sharing the easy way to make it.

Preparation time                  15 minutes
Cooking time                        25 minutes

Serve                                     04
Difficulty level                      Easy
Ingredients for Matar Paneer
Paneer (Cubed) cottage cheese           250grams
Matar (peas)                                         01 cup
Tomatoes                                             2 Medium size
Onion                                                   02 big size chopped
Cashew                                                 8-10 piece
Garlic                                                    7-8 cloves, finely chopped
Ginger                                                  2 inches long, finely chopped
Green chili                                            03 Chopped
Cumin seeds                                         01 Tsp
Bay leaves                                             2-3 leaves
Turmeric powder                                  1/2tsp
Red chili powder                                  1tsp
Coriander powder                                2 Tsp
Garam masala powder                         2 Tsp
Butter                                                    1cup
Green coriander leaves                         ¼ cup
Olive Oil                                                2 tbsp
Salt                                                        as needed
Water                                                    01 cup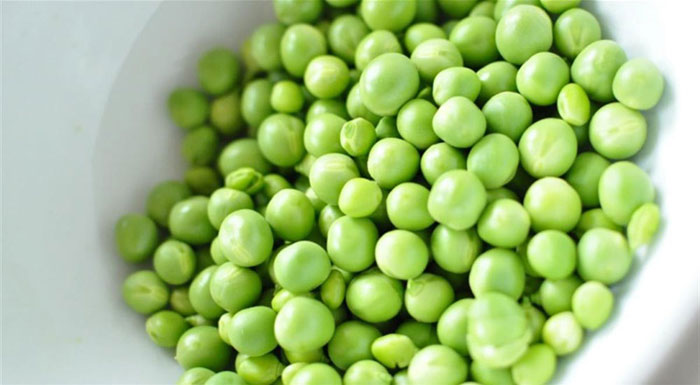 Method of making Matar Paneer
First, cut the cottage cheese (paneer) in the pan, then heat the oil in a pan, and roast the pieces of chopped paneer until brown and keep it aside in a pot.
With the help of mixer grinder, make a paste of green chili, ginger, and onion and keep it aside. Make tomato and cashew nut paste in a separate bowl.
Peel the peas in a vessel and put it aside, now your whole material has been prepared.
Now heat the pan again and warm it with the butter as per the above amount, then add cumin seeds, and add bay leaves. After this, add onion, green chili and ginger paste and roasted, until you see the oil on the edge of the pan surface.
Now add turmeric powder, red chili powder, coriander powder, and garam masala and stir well. Then add tomato paste prepared in it and cook well.
When the whole spices are well roasted, add Cashew paste to it, add peas and roast it about 1-2 minutes, then add salt according to the taste. Cook it, when the peas are cooked, add one cup of water and mix it well.
Once the spices are well frying, add pieces of paneer in it. Cook it in a medium flame for about 10 minutes. Now your Matar Paneer is ready. Garnish it with green coriander and serve hot.
You can serve Matar Paneer with roti, paratha or naan. You can also serve gravy peas with rice.
Tips
You can use frozen peas if do not get green peas in the other season.
Add green peas in salted hot water for 5-7 minutes, peas will become soft and the taste will also be good.
After cooking to make creamy as a restaurant, you can also add the cream in the end.
Green peas nutrition facts
Only 1o0 gm peas give you the following nutrients
Calories                        62
Sodium                         05 grams
Carbohydrate                14 grams
Potassium                    244 milligrams
Dietary fiber                  05 grams
Sugar                           06 grams
Protein                          05 grams
Vitamin A                      15%
Vitamin C                      66%
Calcium                        2%
Iron                               8%
Vitamin B-6                   10%
Magnesium                   8%
References: Matar paneer recipe. Paneer peas curry.
Read also: How to make Chicken curry at home. How to make chili paneer recipe. Malai kofta recipe. Paneer Butter Masala recipe.
For Pin: