Best foliage plants
09 Best foliage plants for your gardens | leaf plants for containers. However, flower containers create different attractions in gardening and landscaping, but choosing the right foliage plant can have a lot of impact on your garden. Foliage plants are beautiful and create a spectacular contrast with flowers in your garden, this does not adversely affect your landscape. foliage plants for containers. 
Foliage is a long series of plants that are used to fill shady patches in the garden. On the contrary, they are very good indoor plants and give a feeling of freshness in your life. We are telling you about 9 such best leaves plants.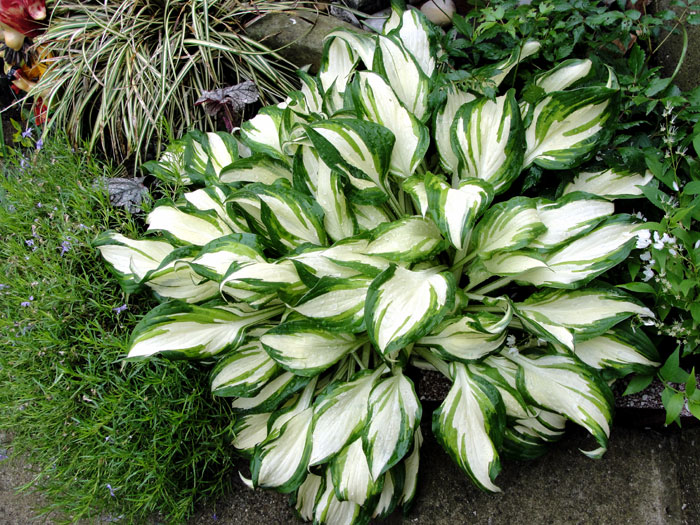 01. Hosta
Hosta is great foliage plants grow in containers, indoors, and porch. Container gardening is a good choice to avoid the problem of slugs. The hosts are native to Japan, Korea, and China, where they grow with moist woodlands, grasslands, and riverbank. Most of the hosta grow in the shade, but some plants prefer the appearance of the sun. For this, you need to elect before planting. Blue hosts disperse rich colors in shady conditions, while Gold sprayed their bright colors in the presence of the sun. Read more.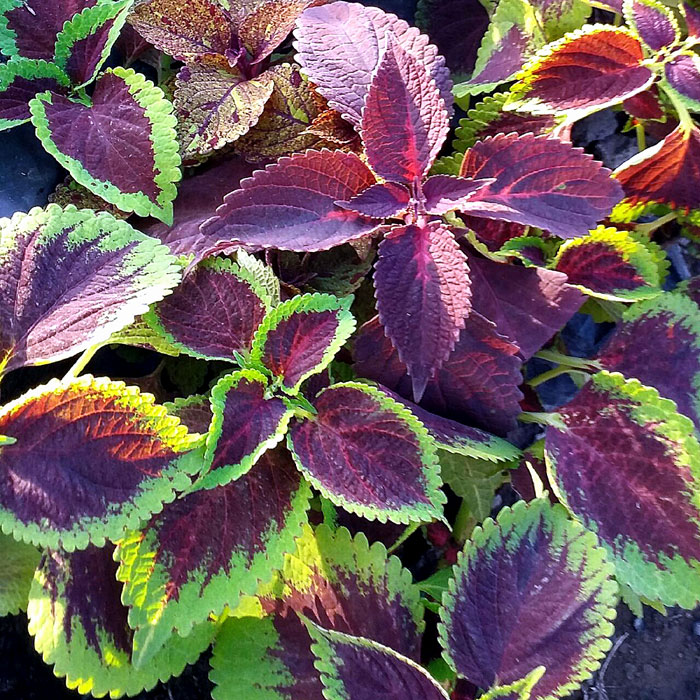 02. Coleus
Coleus is an aromatic plant is usually small and can be developed indoor.  This leaves yellow, green, violet, orange, red, attracts people from patterns. Coleus is a genus of flowering plants in the family Lamiaceae. People grow coleus plants in pots or gardens as an annuity plant. These plants tolerate full sun, partial shade, and are suitable for garden beds and borders. If you keep it in small containers it will be small but if it is moved in large containers or open garden, then it can be up to 2 feet in length. Read more.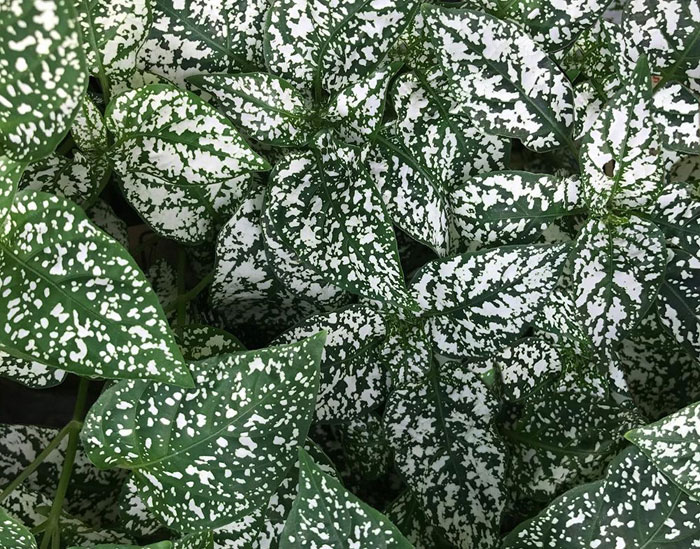 03. Polka dot plant
Polka dot plant foliage plant makes a good contrast with ferns or ivy or other plants. Pink Polka Dot is usually available everywhere, but in some years gardeners have introduced many new varieties. In this, they also developed deep and brightly colored plants like white and red. Polka dot plants can be both annual and perennial depending on the climate and the growing conditions. You can easily plant polka dot plant in medium and small-sized utensils indoors. For this leaf plants, you use commercial potting.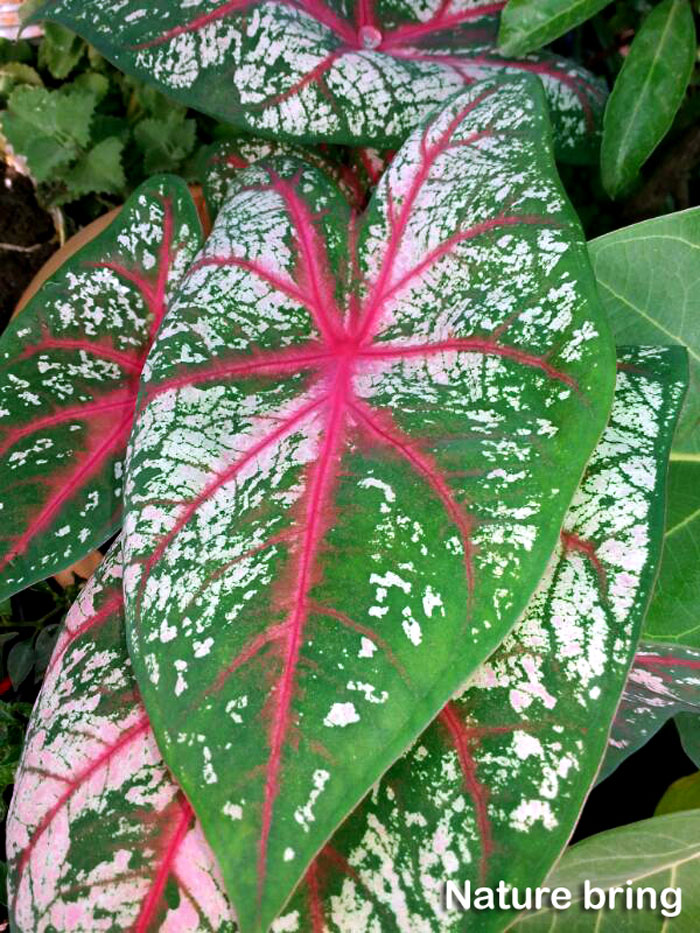 04. Caladium
Caladium have excellent beauty in their leaves; hence it has a special place in the filler plant. Its leaves are in large, thin and attractive patterns. These are tubular plants that grow their leaves from spring to autumn. These leaf plants are highly needed for moisture; they are not cold tolerant at all. Caladium requires a Rich, well-drained potting mix.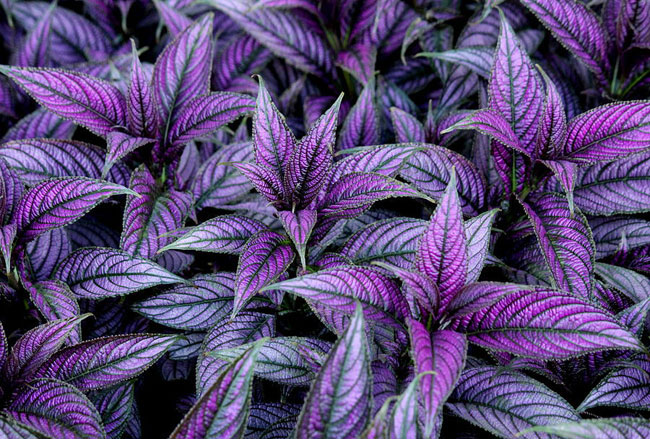 05. Persian shield
Persian shield is a perennial tropical plant. Due to the attraction of its rainbow purple leaves, it is grown as a beautiful Container garden plants. It is also a great annual outdoor plant, but most people like to pick it up in the containers. When the weather changes, you can enjoy it and keep it out. Persian shield is a great perennial foliage plant for a container garden.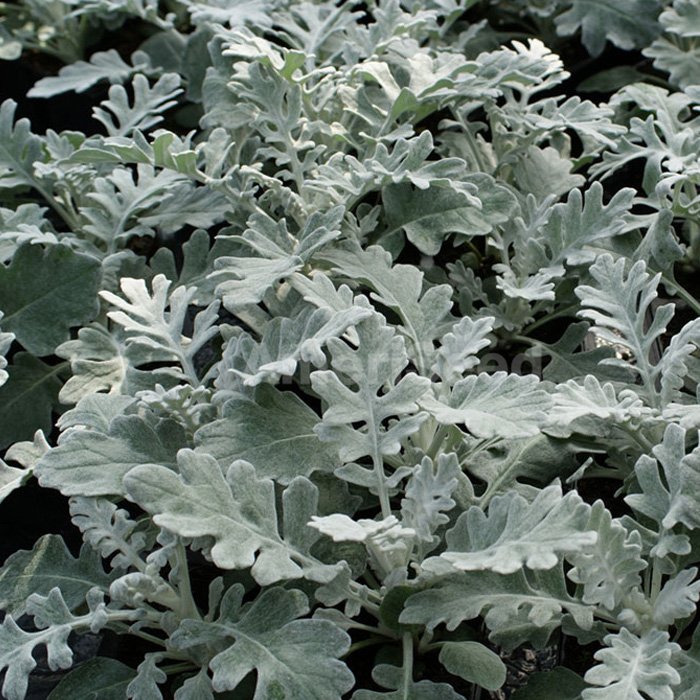 06.Dusty millers
Dusty millers are gray or silver-leaf plants, commonly known by the same name. Usually, these plants are used as an annual bed. This is actually a perennial subcategory plant for the Mediterranean, which has been categorized as Senecio Cinerea. It is usually grown for decorative leaves in homes.  You can plant it as a beautiful container garden foliage plant.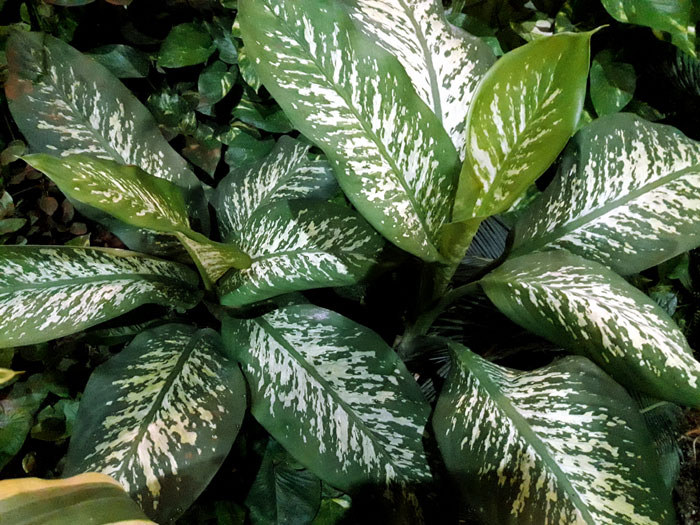 07. Dieffenbachia
Dieffenbachia is used to decorate your home and office. It is easy to care and easily planted in the low light indoor houseplant. Its length can be up to 5 feet. Dieffenbachia plant well built up 65-70 degrees temperature. Temperatures below 60 degrees like the dump canes plant. It's not like full sun. Their texture and shape add charm and interest, plus these plants are quite easy to grow.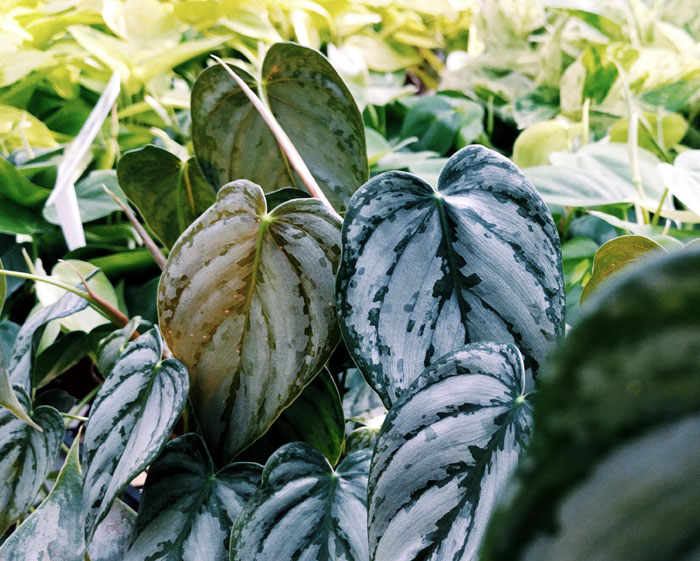 08.Philodendron Brandtianum
Philodendron Brandtianum is still poorly known, with many undescribed species.  It tolerates very low-light, therefore philodendron has been in use as an indoor plant since Victorian times and is still a popular houseplant today. I have included it on my best leaf plants list because of its tolerance of lower light and easy to care.
09. Colocasia 'Sangria'
It is a tropical plant, many people develop it to eat. Like the Caledium, the identity of the colocasia genus is also due to its beautiful leaves. Its large leaves emerge from tan-colored corms. During the fall season, you can collect its corms inside the house or you can keep the entire plants inside. Its green leaf type is the most common, somewhere – 'Black Beauty' is also visible.
Read also :
How to grow polka dot plants. How to grow Primrose flowers. The best filler plants for container gardening. Cumin herb growing guide. Growing betel leaf plants at home. Growing and care for Orchids flowers. Ashwagandha herb growing and care tips. Surprising uses of Borax in the garden. Houseplants care tips. Kalanchoe growing and care guide.  Direct sow vegetables in the garden.
For pin: