Roses
Rose is the most popular in the whole world with popular and beautiful flowers. Thousands of species of Roses are found in which most species belong to Asia, some are native to North America, Europe, and Northwest Africa. There is some basic information like Growing Roses, How to Grow Roses, Rose varieties, and Rose Care, which can help you cultivate roses.
The roses grow in many different colors we can see some different colors of black purple white etc. they form a group of plants. Most rose yellow, red, and orange colors are seen. Roses are renowned for their beauty and fragrance of roses, which bloom mainly in early summer and fall. perennial flowering shrub Rose plants can be up to 7 meters (climbing rose) in length. Modern and hybrid Roses are strong and bloom for several days. These usually bloom in the spring season.
Overview Roses
Scientific name             Rosa
Common name             Rose
Sunlight                         Full sun/part Sun
Soil                                Any Soil
Soil pH                          5.5-7.0
Colors                           Red, Pink, white, yellow and mix color
Height                           3 to 15 feet.
Blooming Season          Spring and summer
Zones                           4-9

Growing Roses
Rose bushes prefer full sun, for this, choose a place where at least 6 hours the sun comes directly.
The rose plant requires well-fertile and well-drained soil. Roses prefer Natural pH range of 5.5-7.0 A pH. Of which 6.5 is the most suitable?
If you want to develop a plant in Container, then the plant can be planted at any time between spring and fall, plant bare-rooted roses, put it in water for 20 hours before planting it in the garden.
After planting your rose plants, give it water well, if you plant it in the summer then pay particular attention, because it is more sensitive to drying.
Rose plants prefer moisture, so add around 2 to 3 inches of mulch around the plant, it will also help prevent weed growth.
Before planting your roses here according to the climate and soil of select varieties, or contact the nearest nursery. If you plant them in your garden mid-June is the best. 

Read also

.
Rose varieties
Here we tell about the care and different varieties of roses. How they grow and their propagation. old garden roses are parents of modern roses. we are classified old roses in following Alba, China roses, Ayrshire, bourbon, boursault, Centifolia, Portland, ramblers. Rose, we can divide into three parts 1. species roses and their hybrid 2. old roses and 3. modern roses.

1. Species rose 
They form a group of plants that can be erect shrubs, climbing or trailing with stems that are often armed with sharp prickles. The wild rose is saying species rose. These are normal roses. It has 5 petals bloom in many colors, their care is extremely easy. India is the most selling these roses. These roses blooming ones in the summer. Rose is the hybrid from the Roman period. So long its thousands of verities are developed.
These species are found mostly see roses, Hulthemia, Hesperrhodos, Platyrhodon, Rosa, Banksiae,  Bracteata, Caninae, carolinae, chinensis, Gallicanae, Gymnocarpa, laevigatae, Laevigatae, Pimpinellifoliae, Synstylae. This roses are mostly found in white, pink, yellow, mauve, crimson red and mix colors. these all varieties are found in different areas in the world. These rose are required full or part sun. Species rose grown in any soil in any position.
2. Old garden roses 
It is also called heritage roses. Species found before 1867 that is old roses. Old Roses bloom once in the summer. Old garden noted for its beauty and its aroma. This is well developed in a warm climate. This is the amazing aroma not found in other roses. These are suitable for the warm climate. Old Garden Roses are versatile,  you can grow it normally. they are disease resistant and winter hardy.
Old Garden Roses grow in vine or shrub. These roses are white or light colors. These Roses are classified in  China roses, Damask roses, Moss roses, Tea roses, Bourbon Roses, etc.
It's not hard for the pruning of old roses. Pruned after Once blooming it. In a winter pruning is necessary its dead or diseased canes. At least 3 years of the class should not be sorting. all shrubs roses are not old roses.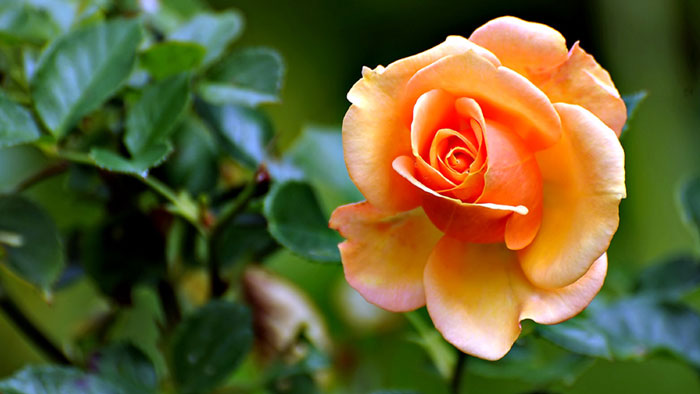 3. Hybrid rose
Old roses budding developed new rose it is called hybrid rose. Hybrid Roses we find the greater size of flowers as well as their differences in color and fragrance. These plants are quite healthy and free from disease. Hybrid roses are a popular flower, and its flowers are bloom relatively long. These are available in several colors and size.
Hybrid roses you can grow in containers. If you want to find in the garden or patio to use rich soil. Use more organic compost in the soil. These are the most thriving in the cold season.
Hybrid roses required full sunlight. These roses required well-drained soil. Mind you not the soil used in the container. Rose plants at least 5 to 6 hours of sunlight required. Use large containers for hybrid roses.
If the container is the hybrid roses so get proper water drainage systems, otherwise the plant's roots will rot. If plant it in the soil about 45 cm dig the soil.
These plants require too much fertilizer. It has regular compost, the plant is healthy and disease-free, and flowers are also healthy. Slow-release fertilizer around the roses sprinkles handfuls.

Rose Care
1. Pruning of Roses
Pruning is very easy, but remember, wear gloves in the hands while pruning, otherwise the thorns will pierce you in your hands. It's pruning in the spring is the most suitable. Cut out the diseased part of your shrub and deadhead and threw away. Remove old and faded flavors, you add it to your compost bin, it is useful to be composted. Read also.
2. Watering
1-2 inches on most garden plants need water week. but it also depends on your climate here. This plant is required more water.
3. Problem with Roses
If you can separate dead leaves and canines which help in reducing insects. There are some common problems that cause roses, such as stem bores, Japanese beetles, aphids, black spots, spider mites, thrips, and rust. If you can grow garlic or mint plants around the rose, then to help you stay away from aphids. Rosebush black spots and powder fungi are often exposed to susceptible fungal diseases. Therefore keep in mind while giving water, do not pour water over the leaves. Read more.
Black spot on rose leaves is the most common disease, and if this is not given attention, then it spread with time and becomes uncontrolled. This leads to considerable loss of rose plants. Read more.
Read also: Growing Basil in containers. Colchicum growing and caring tips. Plumtree growing and care tips. Kohlrabi growing and care guide. Growing Cornflowers at your garden. Best flowers for Bees and Butterfly garden. How to grow Rose cactus. Container gardening. 8 Best Frugal gardening tips. Houseplant care. How to fertilize your Roses. Diy low budget gardening ideas. Enjoy gardening and stay fit and healthy.
For Pin: